Exploring London in one day is doable if you have a plan! There is so much to see, do, and shop in London that it can quickly become overwhelming. Where to even start?
Most people have a bucket list a mile long when it comes to London sightseeing. But if you have no idea where to start, there's a list of popular sightseeing spots by neighborhood at the end for inspiration!
So, take a deep breath and let's plan your amazing 24 hour itinerary for how to spend one day in London!
---
This post may contain affiliate links. As an Amazon Associate I earn from qualifying purchases. This means if you click a link and make a purchase, I may earn a small commission at no extra cost to you.
---
Four Questions to Plan Your 24hrs in London Itinerary
All you need to do is consider the following four questions:
What's your #1 cannot-miss sight or activity? Is there one place above all others you have to see?
How much time do you actually have? Two half days back-to-back is not the same as 24 continuous hours.
What kind of experience are you looking for? Pictures from the outside and off to the next sight, or take the in-depth tour. Which are you?
What kind of sights do you want to see? Royal palaces, history museums, luxury shopping, and world-class art museums are all available in London!
Obligatory fair warning: one day in London is too little time to do everything. I'm sure you already knew that.
There will be some compromises, and you'll want to come back for more. Check out this guide for how to spend a weekend in London or grab this one week London itinerary.
For now though: maybe you have a long layover or you're adding on a free day at the end of a work trip. Whatever the case may be, London is an excellent choice for a one day adventure!
Question 1: What's Your #1 Must-See Sight or Activity?
Ask yourself what is the one thing you would seriously regret not seeing or doing with your one day in London? That one place should be your home base for sightseeing and what you should plan the rest of your activities around.
Trust me, I know there are so many things, but what is the most important thing for you? The thing that you would mope and complain about to your friends and family for weeks when you get home, if you miss it.
Or think of it the opposite way: when telling friends and family about your upcoming trip, what is the first thing you tell everyone you're so excited to see?
For history lovers, maybe it's the Tower of London. For shopping enthusiasts, consider Harrod's. Tour Buckingham Palace if you want an inside look at where royalty lives. Maybe you'd be heartbroken if you didn't partake in a fancy English afternoon tea.
Whatever your one thing is, make it your priority and put it first place on your itinerary.
Question 2: How Much Time Do You Actually Have?
Be realistic about how much time you really have to explore London.
For those with a full day in London (24 hours continuous, meaning you don't have to sleep in the middle), let's assume arrival is evening of the first day, an entire 2nd day in London for sightseeing, and fly out early the next morning of the 3rd day.
Don't let jet lag steal your sightseeing time! Set an alarm, or in my case five alarms, and get out there! You will not regret losing the sleep. You will regret not seeing the sights while you can.
The other possibility for one perfect day in London is two half days. This is a little trickier to accommodate but still manageable!
Two half days means you need to reserve time to check into and out of lodging. In a perfect world, this wouldn't interfere with your sightseeing time. In reality, rental apartment cleaners aren't always on time or perhaps your room isn't ready yet at the hotel.
Horror story to prove my point
One time, our flight arrived 45 minutes early which put us at our airbnb's check-in location early. Surprise! The apartment wasn't finished being cleaned yet.
We were early, so per our rental agreement there was nothing we could do but wait.
We also couldn't keep our airport transfer driver waiting for an hour. So we had to drive to the apartment location and pile all our luggage on the sidewalk.
Then, two of us walked back to the check-in location to wait for the apartment keys while the other two sat on the sidewalk guarding luggage in a random London residential area.
Oh, and it rained a little bit in there, too.
Not the way you want to start your vacation…
---
Is that the norm for Airbnb check-in? Absolutely not.
Can it happen? Clearly.
(But typically only when the universe is conspiring against you…)
Regardless of cause of the delay, it's best to have a flexible itinerary if you're working with two half days.
Question 3: What Kind of Experience Are You Looking For?
Some people just want a picture with [insert famous sight here] in the background. Others prefer to go inside and take an in-depth tour.
Some are go-go-go and others prefer to take their time. Knowing what type of traveler you are allows you to set realistic expectations for your whirlwind 24 hours in London.
The go-go-go group will see more in 24 hours in London than the take-your-time group. And that's ok!
The goal is to do what makes you happy. If you want to spend 4 hours at the Tower of London, do it! If you want to set a personal best record for most pictures taken with bucket list sights in a single day, do it!
It is possible to do a bit of both. You will be on your feet all day and exhausted at the end of it. #worthit (for some); #notworth (for others).
Pro Tip: Most museums and tourist sights close around 5PM with last entry at 4:30PM. However, some museums and galleries stay open late on certain days. The British Museum, for example, is open until 8PM on Fridays. Check hours prior to your trip to take advantage of extended hours.
It's entirely possible that you're normally a take-your-time traveler, but for special circumstances like 24 hours in London you can become a go-go-go traveler. The go-go-go technique is good for shorter trips to identify sights to come back for more in-depth tours on a later trip.
The important takeaway with this question is identifying what you want to do so you can set realistic expectations of how many sights you can see in one day in London.
Question 4: What Kind of Sights Do You Want to See?
Everybody has likes and dislikes. Some are bored to death by history while others will read every single exhibit in the museum. Some think art is a waste of time while others could spend an entire day in a gallery.
To plan your one day in London effectively, be honest with yourself and your traveling companions about what you want to see. Traveling with others will involve some compromise, but make sure everyone gets to see their one must-see sight.
This can get tricky if your group has must-see sights in multiple areas/neighborhoods of London. Ideally, choose secondary sights to see that are in the same or immediately adjacent neighborhood as your must-see sight. (There's a list at the end of this post to help you choose!)
This maximizes the number of sights you can see in your precious 24 hours in London and ensures you're not wasting time crisscrossing the city. Visiting two neighborhoods is no problem. Even 3 or 4 neighborhoods is possible if you're into the go-go-go experience.
With only one day, ensuring everyone gets to see their must-see sight may mean splitting into smaller groups. Let the history buffs go to Kensington Palace while the shoppers go to Bond Street. Rendezvous in Hyde Park at a predetermined time.
It's vacation time, friends. Do what makes you happy!
How to Spend One Day in London
Putting It All Together
Now that you've answered all four questions, you're ready to plan your day!
Start with the must-see sight identified in Question 1.
That is your #1 priority. See it first thing in the morning of your 24 hours (don't forget to set an alarm!) or first thing on your first half day.
Determine how much time you really have for sightseeing.
Leave yourself some flex time if you have two half days rather than one continuous day.
Decide if you want to go-go-go or take in-depth tours.
If you are working with two half days, you'll have time for one more in-depth activity or 3 to 5 more go-go-go activities before the sun sets on your first half day. The number of go-go-go sights depends what neighborhood you're in.
The second half day will be similar, 1 to 2 in-depth sights or 4 to 8 go-go-go sights.
If you have 24 hours continuous, there's time for 2 to 5 in-depth sights. The number of go-go-go sights only depends on how long you take per sight. If you're literally walking up to take a picture and then leaving for the next sight, then you can get a lot done in 24 hours.
Choose your sights ahead of time!
Confer with your traveling companions on what everyone wants to see and pick your sights ahead of time! With your itinerary planned, you won't waste precious sightseeing time arguing about where to go next.
Check the list at the end for popular sights by neighborhood!
Pro Tip: Depending on time of day and season of travel, there may be long lines for attractions like Westminster Abbey or Buckingham Palace. I know you in-depth travelers are dying to see these sights. With only one day in London, have the courage and discipline to skip long lines.
Have a Backup Plan
Best laid plans can still go awry. Have a backup plan for when the weather doesn't cooperate or your arrival is delayed.
It's always a good idea to have an indoor option in case of rain. I don't know if you know this, but London gets a fair bit of rain. Shocker, I know. Bring a rain jacket and ride it out if it's light, but have a contingency plan if it doesn't stop raining.
---
Sights by London Neighborhood
Note: not a complete list, but a good start for ideas. Start in a neighborhood with 3 things that pique your interest. DO NOT pick 3 things from different parts of the city.
The Tube makes it easy to get around, but it's not teleportation. It still takes time to get across town, especially during commuter hours.
Kensington – Hyde Park – Knightsbridge
Kensington Palace
Hyde Park

Speaker's Corner
Queen Elizabeth Gate
The Serpentine (lake in the middle)
Princess Diana Memorial fountain
Prince Albert Memorial

Natural History Museum
Royal Albert Hall, concert hall (BBC Proms if you're into classical music)
Victoria and Albert Museum (the V&A), art and design museum
Harrod's, the famous department store
Sloane Street shopping, luxury brands
Regent's Park
Regent's Park
London Zoo
Sherlock Holmes Museum
Madame Tussaud's Wax Museum
Westminster – Mayfair
Buckingham Palace (Queen's main residence)
Changing of the Guard
Wellington Arch
St James' Park
Churchill War Rooms, part of the Imperial War Museum
10 Downing Street (Prime Minister's residence)
Westminster Abbey
Westminster Palace (Houses of Parliament & Big Ben clock tower)
Claridge's, ritzy hotel and phenomenal (& expensive) afternoon tea
Grosvenor Square (reminder: the US Embassy isn't located here anymore but several American memorials remain)
Bond Street shopping, luxury brands
West End (Theatre District: Covent Garden, Leicester Square, Piccadilly Circus)
Trafalgar Square (Lions & Nelson's Column)
National Gallery of Art
Leicester Square
Chinatown
The Strand
Shaftesbury Avenue
Piccadilly Circus
British Museum, home of the Rosetta Stone
South Bank and Southwark
London Eye (the ferris wheel)
Visit at night for amazing views of Houses of Parliament lit up along the river
Shakespeare's Globe Theatre
Tate Modern, art museum
Golden Hinde, replica Sir Francis Drake's ship
HMS Belfast
Southwark Cathedral
Borough Market, so much delicious food
The Shard, tallest building in the UK (pay for the observation deck)
Imperial War Museum
City of London
Millennium Bridge, pedestrian bridge connects across to Southwark area (also of Harry Potter movie fame)
St Paul's Cathedral
Monument to the Great Fire of London
The Gherkin, building
Museum of London
The Walkie-Talkie, building; home of the Sky Garden (free observation deck)
Tower of London, castle/fortress home of the Crown Jewels
Greenwich
*Note: not as close to the other neighborhoods, but still reachable via river ferry or train (not the Tube)
Royal Observatory Greenwich, home of the Prime Meridian
Cutty Sark, British tea clipper ship
Old Royal Naval College
National Maritime Museum
Other
Thames River Cruise

: start at Westminster and stop at Tower Hill, or float all the way to Greenwich and back if you need to get off your feet for a bit
---
Did this help you organize your trip? What did you see in your 24 hours in London?
Happy Travels!
---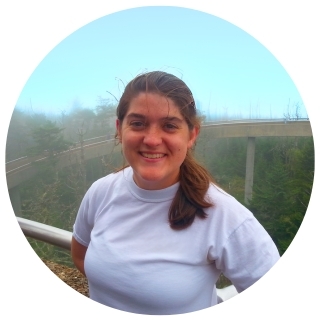 About the Author: Rachel Means
With six-figure student loan debt and only 10 PTO days per year, Rachel started traveling the world. A decade later, she's paid off her loans, changed careers, and been to 36 US states and 14 countries. She's an expert at planning and budgeting for travel and loves to help others do it, too! Read her full story here.
---
Share It!