Road trips will never go out of style. They are by far the most scenic way to see a country, often more affordable than flying, and there's a great chance you're going to make a lot of memories in the process.
Good or bad times, still memories! Driving through New England or the Blue Ridge Mountains during peak fall color is not something you'll soon forget. Neither is the time the AC went out just hours into your family's multi-day road trip in the middle of summer vacation. 🤷‍♀️
To help make the most of your road trip, we've compiled decades of road tripping experiences to create the most complete and detailed road trip packing list we could muster. Not only does this list cover standard road trip essentials, but it also provides detailed lists for various activities, the family, the pet, and the car!
---
This post may contain affiliate links. As an Amazon Associate and associate of other programs, I earn from qualifying purchases. This means if you click a link and make a purchase, I may earn a small commission at no extra cost to you.
---
13 Road Trip Essentials – The Condensed List
Looking for the short version? Here's our condensed list of road trip essentials.
Every line has an "etc." at the end. For a more detailed list of each of these, use the convenient table of contents above to jump to that section.
Pre-departure check-up for the car: brakes, wipers, fluids all topped off, etc.
Luggage with your clothes and toiletries
Travel Documents: car registration, proof of insurance, etc.
Backup maps: offline maps at a minimum, but a road atlas is the safest
Emergency kit for the car: jumper cables, spare tire, lug wrench, etc.
Emergency kit for people: bandages, gauze, Neosporin, tweezers, etc.
Food: car snacks, small cooler for drinks, large cooler for food (if cooking)
Entertainment for everyone aboard: playlists, books, movies/shows, car games, toys, etc.
Electronics: phone, tablet, camera, GoPro, portable gaming system, etc.
Comfort items: easy on/off shoes, comfy car clothes, travel pillows & blankets, etc.
Pet items: food, bed, leash, bathroom accessories, etc.
Activity specific items: camping, skiing, hiking, beach, etc.
Season specific items: winter driving, spring allergies, summer cooling accessories, fall warming accessories
---
Road Trip Essentials for the Car BEFORE You Leave
Road trips require one absolutely essential ingredient: a reliable vehicle.
Whether you're taking your car or RV or renting one of those, you need to make sure your primary mode of transportation is in good working order before hitting the road.
There's nothing more annoying than getting 5 hours down the road and the change oil light comes on. Or you planned a road trip through the mountains, but all you hear is the screeching of your brakes.
Or the worst-case scenario: the transmission gives out.
Why yes, thanks for asking, that did happen to my family on one trip. They were, luckily, very near a city and able to stay in a hotel for a couple days while a local mechanic fast-tracked the repairs. Talk about a huge damper on your trip, but at least it gave out before they got to the mountains.
You can't always catch something like that beforehand, but a quick check-up before a trip can't hurt.
To help you avoid the worst-case scenario and get you started on the right foot, here are several car-care items to check off your road trip packing list before you even leave home.
Oil change
Tire rotation
Brake check
Confirm all headlights, tail lights, and signals are working.
New windshield wipers, if needed
Top off fluids: wiper fluid, coolant, etc.
Check the spare tire is in good condition.
Vacuum the floorboards.
Install Weathertech floorboard liners, if you're very concerned about making a mess.
---
Road Trip Essentials for the Car During the Trip
The devil's in the details. It's that one little item that you don't think about until you need it that you'll really miss.
Like a sunshade when you burn your hands on your steering wheel after leaving it at a trailhead for a few hours in the desert. Or a tire pressure gauge, or a flashlight, and on and on.
We could tell a story for each of these of when we needed it and didn't have it, but we'll spare you.
Here's a thorough list of random, everyday items you want to keep in the car at all times during a road trip, just in case you need them.
Sunshade
Travel trash can
Umbrella
An extra pen
Toilet paper
Chapstick
Duct tape
Extra car key, kept in a day pack or purse or something that is ALWAYS with you and will never be locked in the car.
Jumper cables
Spare tire
Tire pressure gauge
Gas can
Fix a flat
Extra coolant
First aid kit (for people)
Emergency kit (for the car), usually includes jumper cables, lug wrench, car jack, flashlight, and reflective cones, but should include winter items too, like tire chains, snow shovel, and sand/kitty litter for traction
Ice scraper, it may be spring where you live but the mountains can see snow into April and May in some areas
Hands-free phone mount
Flashlight or small lantern
---
Travel Documents & Cash to Bring on a Road Trip
When you're flying, it's important to keep certain travel essentials and documents within easy reach: an ID, a boarding pass, etc., or else you can't get on the plane.
When you're driving, you can hop in the car and go at your leisure.
But, while you may not end up showing any of these to anyone, you still need to have a few important travel documents on hand, just in case.
Here's every document you could possibly need while on a road trip.
Driver's License
Passport, if crossing an international border or if you're road tripping through a foreign country
Vehicle registration
Insurance cards (car, medical, etc.)
Travel insurance policy
Roadside assistance policy
Emergency medical information card/bracelet (for diabetes, epilepsy, severe allergies)
Vaccine card (Some places are requiring these for entry to restaurants, etc.)
Hotel confirmations
Reservation confirmations (tours, restaurants, a show, etc.)
It's always important to have at least some cash on hand, but toll roads can further complicate the matter. It used to be important to have the right kind of cash on hand, i.e. exact change for toll booths.
But luckily, we're finally starting to see updated tolling systems in the United States, many of which don't require cash, or even stopping at a traditional toll booth.
Open tolling uses cameras to take pictures of your license plate and sends a bill to the address the car is registered under.
Unfortunately, there is no consistent implementation across the US. You might encounter the newer open tolling systems and the ancient coin-only, no attendant toll booths in the same road trip.
Our advice: be prepared for anything!
Cash, including coins for tolls (or laundromats)
Credit cards
---
Clothing Road Trip Packing List
The essentials that most people have a good grasp on, but it can never hurt to make a list and check it twice before leaving! The number, of course, depends on how long you plan to be gone.
Pro Tip: Anything over 2 weeks, we recommend hitting a laundromat rather than packing more clothes.
It is always a good idea to pack 1 or 2 extra of all the biggies: shirts, pants, underwear, and socks.
Packing cubes, keep items organized and helps you pack more
Tops (T-shirts, blouses, dresses)
Bottoms (pants, shorts, skirts)
Socks
Underwear/Bras
Pajamas
Light jacket
Rain jacket (could be same as above)
Lounge clothes, a set or two of clothes strictly for driving and/or hanging out at the hotel after a long day
Slip-on shoes/flip flops
Hiking boots, if applicable
Walking shoes
Minimal jewelry
Hats
Sunglasses
---
Toiletries for the Road
Self-explanatory; these also vary by person. Less is better! A single, gallon sized Ziploc bag or a small toiletry bag is sufficient.
Soap
Shampoo
Face wash
Toothbrush
Toothpaste
Brush/Comb
Hair ties or Hair Products
Shave gel
Shaving razor
Bandages
Antibiotic ointment (Neosporin)
Q-tips
Deodorant
Contacts case/solution & Glasses
Medications: ibuprofen, upset stomach, motion sickness, allergies, prescriptions, etc.
Lotion
Minimal makeup
Nail clippers
Tweezers
Quick dry towel
Bug spray
Sunscreen
Chapstick
---
Road Trip Snacks
What's a road trip without food? One sad, hangry drive.
In our experience, this is THE MOST IMPORTANT category when packing for a road trip. It will make or break your trip faster than anything else.
First, we have snacking essentials that are not food, but rather accessories that make eating in the car easier.
Hand wipes
Hand sanitizer
Extra napkins, straws, forks, spoons
Reusable travel mug (good for coffee or pop from gas stations or fast food joints)
Reusable water bottle (for everyone in the car)
Small cooler for storing drinks and snacks that need refrigerated
Second, there are many different types of food you could take on a road trip. There's classic junk food, the bulk shopper's prep, and the health-conscious, to name a few.
Rather than get into all that here, we've listed a few from every type in generic form.
Granola bars
Trail mix
Muddy Buddies
Chips
Pretzels
Pre-popped popcorn
Cheez-its
Club crackers
Cereal
Animal crackers
Pre-sliced & diced Fruit & Veggies (so no cores or peels to deal with)
Dried fruit
String cheese
Cheese cubes
Beef jerky
Mini muffins
Mini candy bars
Lollipops
Gummy candies, sour or regular
Bottled pop and/or juices
Pro Tip: If you're planning to cook full meals on your road trip, bring another cooler that stays in the back and only comes out for cooking. You'll save on ice if you keep the big cooler closed in the back and have a smaller cooler up front that can be repeatedly opened throughout the drive.
---
Electronics to Bring on a Road Trip
A controversial topic in some circles. Honestly, we can all do with less screen time, but the 4 hours between your last hike and your hotel & dinner is not the time to torture yourself.
Also, there's some pretty sweet cameras out there nowadays for capturing photos and videos of your adventures. Road trips are jam-packed with memory-making opportunities, so use a camera to help you remember later.
A word of caution: less is better. The fewer expensive electronics you bring with you, the fewer you have to worry about protecting while you're out and about.
Pro Tip: Never leave electronics, money, or bags visible when leaving your car unattended. Petty theft is a crime of opportunity. Thieves will break in for something as little as the change in your cup holder or as big as a tablet in a seat-back pocket.
There's a good chance you don't need a laptop and a tablet on your trip. Opt for the tablet as it's smaller and easier to conceal from view if you leave your fully-packed car at a trailhead for a few hours.
We've listed all the possible electronics for a road trip below, but feel free to pare down as much as you can for your trip.
Camera and/or GoPro, and chargers/extra batteries
Tripod & remote
Extra memory cards
Cell phone & charger
Tablet & charger. Do the kids have their own tablets?
Watch charger
Wireless headphones & charger
Laptop and charger
Portable gaming system, like a Nintendo Switch
Portable bluetooth speaker
Solar charger
Portable GPS, especially useful if hiking
---
Road Trip Entertainment
Being a passenger on a road trip is fun! You can get comfy and appreciate the scenery more, but it does leave you with several hours of down time to fill.
Catch up on reading, your favorite shows, or play a road trip game with your car mates.
Be sure to have something available that doesn't require the internet. There's a great chance at some point you'll pass through an area with no cell signal, and you'll want something to fill that void.
Pro Tip: Download offline as much content as you can before you leave. If you need to do one day at a time and download new content each night at your hotel, that's fine. Just start downloading when you arrive. Hotel wifi is typically slow.
Here are our entertainment suggestions so you don't die of boredom while driving.
Music
TV Shows & Movies
Audiobooks
Travel Games
Sketchbook
Travel journal
Books
Coloring books & coloring devices (markers, crayons, pencils)
Binoculars, also great when hiking
Mobile WiFi, helpful but not strictly necessary
---
Winter Road Trip Essentials Packing List
Winter reveals a beautiful variation on landscapes, especially in areas of the country where snowfall blankets the ground.
I hate snow but can't deny that it does wonders for a bleak winter landscape.
But driving amongst snow and ice is no picnic. Ice and snow make roads slick and sometimes impassable. Sudden storms can reduce visibility so much that it's better to pull off the road and wait it out.
Here are a few things to bring with, just in case, if you're venturing out during this time of year.
Tire chains
Ice scraper
Extra blankets in the car
Emergency food in the car (non-perishable and water bottles)
Portable charger
Road flares/reflective cones
Kitty litter or sand, for traction in case you slide off the road
A small shovel, for digging out the tires if you slide off the road
---
Family Road Trip Packing List
Family road trips always leave an impression.
Whether it's a good impression or a bad impression is completely up in the air, but there are a few things you can bring to help make it easier.
Kid travel pillows
Kid road trip games pack
Books, for those that don't get car sick
Mobile gaming, like a Nintendo Switch
A tablet preloaded with offline shows & movies
Playlists and/or podcasts saved to your device
Headphones for everyone
Extra hand wipes
Extra plastic bags, for everything from trash to leaking drinks to wet and/or muddy clothes/shoes
Lots of snacks (see Road Trip Snacks section for ideas)
Floaties & deflatable pool toys and a foot pump for inflating
---
Road Trip Essentials for Little Kids (Infants & Toddlers)
Sometimes, you have to road trip with young kids. I don't recommend it, speaking from experience, but some kids are great travelers and other times it's just unavoidable.
In those cases, here's a helpful road trip packing list for all things baby/toddler. Brace yourselves.
Many, many diapers. You can buy along the way so they're not taking up too much room in the car, but it's always good to have an emergency stash in the car.
Diaper disposal bag (leak-proof and sealable so no odor escapes). Dispose as you go, but sometimes there are roadside diaper emergencies and you have to take your trash with you. Be prepared for this.
Fully stocked diaper bag: diapers, wipes, butt cream, powder, etc.
Changing pad
Extra clothes, at least 1.5x as many as you think you need
Bibs
Pacifiers
Car seats
Favorite doll/toy/lovey/blanket. You know what I'm talking about. Every little one has something they will not live without.
White noise machine
Pack n play
All.The.Snacks.
Sunshade for their window, usually attached with suction cups or similar
---
Pet Packing List for a Road Trip
Bringing your furry friend along for the trip? Some pets love road trips just as much as their owners; possibly more so.
We've seen many a dog living their best life with their heads out the window as their car cruises down the back roads. It always makes us smile.
If you do bring along your favorite adventuring dog or cat or what-have-you (yes, I've met a cat that loved to hike), make sure you can take them with you everywhere you plan to go.
Many parks don't allow pets on trails, or if they do they have to remain leashed.
Here's a quick pet road trip packing list:
Food
Bowls
Leash
Carrier
Bathroom materials (poo bags; possibly litter & box for cats)
Hiking shoes. Some trails are too hot or too rough and will tear up the pads on your pet's feet. Get them used to wearing shoes before you leave home.
Flotation device, if applicable
Vet records. Some places require proof that pets are up to date on shots to allow them to stay the night or participate at doggy daycare, etc.
---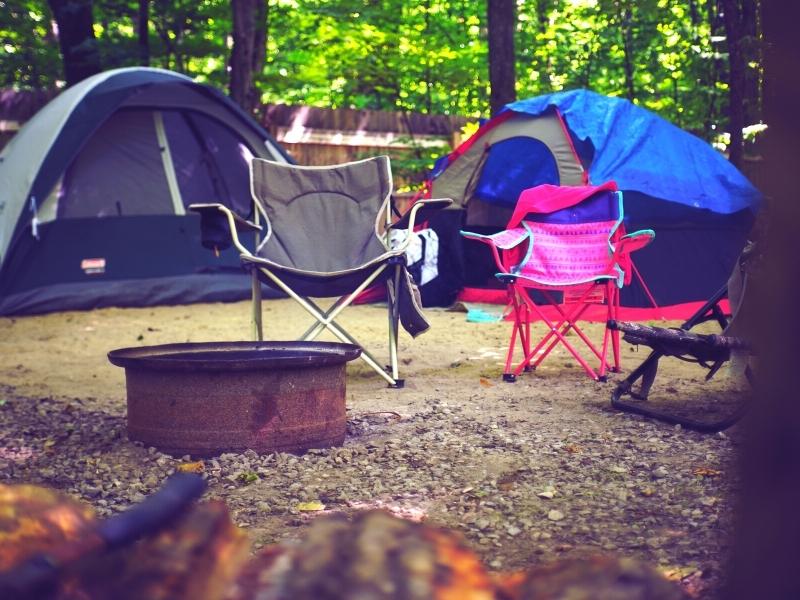 Camping Packing List
Camping deserves its own post, really. There's a lot to remember to bring, from the tent or linens for cabins to food and other activities.
Here we've provided a good, condensed camping packing list. We have a separate section for Road Trip Snacks above.
If using tents:
Tent(s)
Small hand brush and dustpan, for removing excess dirt or unwanted critters from tents/cabins
Sleeping bag(s)
Sleeping pad or air mattress per sleeping bag
Portable stove
Camp cooking set: pot, pan, utensils
5 gallon water jug/cooler, for drinking and cooking
Lanterns, min. 1 per tent
Flashlights/LED headlamp, 1 per person
Bucket for water for putting out the fire, or bring sand
Camp table
Camp chairs
Bear spray, if applicable
If staying in cabins:
Sheets for every bed (flat and fitted)
Warm blanket for every bed
Pillows with pillowcases
Lots of hand wipes
Backup bug spray (wasp or roach killer), just in case
---
Beach Packing List
A road trip to the beach is the goal of many a Midwesterner. It'd be a shame to drive all that way and forget something.
Beach Towels
Reef-safe Sunscreen & aloe
Beach chairs
Beach umbrella or canopy/tent
Wagon for toting supplies (or small kids) back and forth from the car
Beach bag, to hold towels, books, valuables, etc.
Waterproof bag, for changing out of wet swimsuits
Beach reads, preferably physical books so the sun doesn't interfere with a tablet screen
Sand castle building: bucket and shovel
Outdoor speaker
Go Pro or waterproof camera
Frisbee/Football/Soccer ball
Body board
Snorkel gear or goggles
Floaties, if applicable
Water shoes
Flip Flops
Swimsuits
Beach coverup (shirt/shorts per person)
Hat
Sunglasses
---
Hiking Packing List
Some of the most beautiful road trips in the country pair perfectly with beautiful hikes. Take a road trip down Blue Ridge Parkway in Virginia and North Carolina, stopping for hikes as you go.
Here are our must-haves for hiking:
The 10 Essentials
Day pack with comfortable straps
Water bottle & filter
Sealed, salty snacks
Hat
Sunglasses
Hiking boots
Hiking poles
Layers (elevation change = temp change)
First aid kit
Compass & map of the area
Whistle
Bear spray, if applicable
---
Happy travels!
---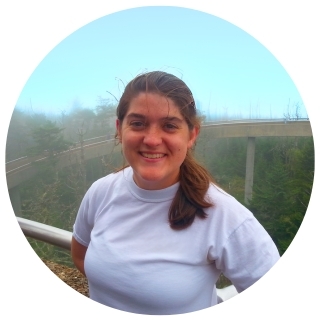 About the Author: Rachel Means
With six-figure student loan debt and only 10 PTO days per year, Rachel started traveling the world. A decade later, she's paid off her loans, changed careers, and been to 36 US states and 14 countries. She's an expert at planning and budgeting for travel and loves to help others do it, too! Read her full story here.
---
Share it!