A peaceful walk through the woods with only bird chatter to break the silence. That's what awaits you at Woods Bay State Park.
A unique geological formation known as a Carolina bay is the reason this park exists, and yet, it's 75 miles from the coast.
Come learn about these unique ecosystems, our best guesses at how they were formed, and discover all the wildlife that calls this area home. Here's what to expect when visiting Woods Bay State Park!
---
This post may contain affiliate links. As an Amazon Associate and associate of other programs, I earn from qualifying purchases. This means if you click a link and make a purchase, I may earn a small commission at no extra cost to you.
---
Top 5 Know Before You Go Tips for Woods Bay State Park
Admission is FREE!
Polite pets welcome.
Hiking is the main activity, but the one trail won't take long.
Bug spray is essential in warmer months.
Bring your own canoe/kayak/SUP if you want to try the water trail.
>> The Ultimate Outsider stamp is located at the bulletin board kiosk by the picnic shelter, to the right of the park office. <<
What's So Special About Woods Bay?
South Carolina state parks are special for a number of reasons, but it usually boils down to two major things: history or unique natural environments.
In the case of Woods Bay State Park, it's both!
Carolina Bays are unique geological formations found in the Carolinas and Georgia. They're oval shaped depressions in the land, varying in size, always oriented in the northwest to southeast direction, and nobody's sure what made them.
Common theories are ancient tides, underwater springs, or even meteorites.
Woods Bay has underground springs which ensure the Carolina Bays the park protects and preserves are wet all year round.
That's also what brings us to the second part of what makes Woods Bay special: history.
Settlers used the water-filled depressions to power grist mills and cotton gins. The park is still surrounded by agricultural fields today.
You can still see the brick foundation remains of one of the grist mills on the northern end of the Mill Pond Trail. Unfortunately, most of the historic structures were long gone before the area was bought and converted into a state park.
Today, the park showcases the natural state of a Carolina Bay: blackwater swamps, marshes with impenetrable underbrush, towering trees that thrive in saturated soil, and all the wildlife that love such an environment.
How to Get to Woods Bay State Park
Woods Bay is a 1.5 hour drive east of Columbia, SC or west of Myrtle Beach, SC, or a 1.75 hour drive north of Charleston, SC.
It's pretty much in the center of the triangular rural area created by those three cities, easily accessible via I-95 and a myriad of other US routes.
Pro Tip: We highly recommend adding this to a day's adventure with other parks. There isn't enough to do at Woods Bay to take up an entire day by itself, and it also doesn't justify a long drive where this is the only stop.
If you're working your way through your South Carolina State Parks bucket list, the following are within about an hour's drive of Woods Bay State Park:
Lee State Park, 40 minutes
Santee State Park, 50 minutes
Goodale State Park, 55 minutes
Poinsett State Park, 55 minutes
Cheraw State Park, 1 hour
H. Cooper Black Jr. Memorial Field Trial & Recreational Area, 1 hour
Little Pee Dee State Park, 1 hour
Colleton State Park, 1hr 10min
Sesquicentennial State Park, 1hr 15min
---
---
How Much Does It Cost to Visit Woods Bay?
Woods Bay State Park is FREE to visit!
A freshwater fishing license is required if you want to fish from the Woods Bay boardwalk. Prices vary for a fishing license based on residency. Check the South Carolina DNR website for details and cost.
One picnic shelter is available by the park office. You can reserve it ahead, starting at $25 for a day, but this park is so remote that you are unlikely to need the reservation.
The picnic shelter is first come, first served if there's no reservation.
What to Do at Woods Bay State Park
This small state park is a perfect stop for a peaceful walk through the woods, short paddle in the swamp, or a spot of fishing.
You could stretch out an afternoon here, but you'll be hard pressed to spend the entire day here, unless you're holding a reunion or party at the picnic shelter.
Here's everything there is to do at Woods Bay State Park.
Hiking/Walking
The main thing to do at Woods Bay is take a walk through the woods.
It'll take 30-45 minutes, an hour max if you spot something interesting to photograph along the way.
There's no elevation change here, but the nature trail is mostly tree roots so you'll want your hiking boots to stabilize your ankles.
The Boardwalk should be your first stop at Woods Bay. Enter the trailhead to the right of the picnic shelter, and the boardwalk is about a tenth of a mile down the trail.
Read the plaques and learn about the ecosystem that thrives in this unique geological area. This swampy area is the best place to spot alligators and birds.
The boardwalk isn't long, only 500 yards, but it just dead ends in the middle of the Carolina Bay depression.
It's currently completely closed in by brush, but the end goal is to finish extending the boardwalk and cut a clearing for an elevated view over the depression.
Once you're done exploring the swamp, head back out to the trail you came in on and turn right to continue on the loop Mill Pond Nature Trail.
This trail is almost a mile long loop, but you've already walked some of it to get to the boardwalk.
As you finish the loop, you'll walk past more wet areas and towering trees, hopefully spot a few birds or a cool flower, and find the historical mill informational plaques near the end.
The nature trail loop comes out on the left side of the park office.
Canoeing/Kayaking
The second most popular thing to do at Woods Bay State Park is to explore the canoe trail through the tupelo swamp. Bring your own kayak or canoe!
Pro Tip: Call the park and verify the water level is sufficient for paddling before you arrive. During dry spells, there isn't enough water to float.
The Canoe Trail is about a mile long in total. The put-in is a few hundred yards down the trail from the picnic shelter and parking lot. (Yes, you'll have to carry your boat from the parking lot.)
It heads out into the blackwater swamp, continues for half a mile, then loops around and retraces your steps (paddles?) to return the way you came.
The water is teeming with life, from fish and frogs to herons and squirrels. Even the occasional alligator.
You're already in a very rural area, but paddling into the thicket makes for a truly remote experience with nature.
Fishing
The Woods Bay Boardwalk is about 4ft wide and allows fishing.
Bring something to sit on or plan to stand. There aren't any cleaning stations or bump outs to accommodate fishermen, either. Remember, this is a pretty low-key area. Not a lot of visitors.
Pro Tip: Alligators rarely bother humans if you respect their space and leave them alone. If they pursue a fish you're reeling in, cut the line and let them have it.
Birding & Photography
Get your binoculars ready! Woods Bay is the perfect remote location for bird watching.
Over 100 different species call Woods Bay home at one point or another throughout the year.
The boardwalk and the Mill Pond Trail both provide plenty of opportunities to spot birds.
The park even has its own birding checklist, for the real enthusiasts.
Photographers will also enjoy wandering the trails for unique shots of rural South Carolina.
The swamp at the boardwalk has some amazing reflections when the lighting is right, and the pops of color in the fall and winter from flowers or wildlife makes for some stunning photos.
Group Events at the Picnic Shelter
Reserve the picnic shelter and host your next group event or reunion at Woods Bay State Park!
As we've mentioned, Woods Bay is kind of out of the way so this might not be the ideal location for a birthday or reunion unless you live nearby.
But, it's a great spot for containing a troop of scouts for the day and knocking out a few badges!
---
---
Enjoy Visiting Woods Bay State Park!
Visit Woods Bay State Park and get one step closer to your Ultimate Outsider goal! Don't forget to get your South Carolina State Parks Bucket List Tracker to keep track of your progress!
Here are our favorite nearby South Carolina state parks, perfect for pairing with Woods Bay for a day of exploring.
Poinsett State Park: camping options, an actual pond/lake, hiking trails galore
Santee State Park: Lake Marion for all your favorite water activities
Lee State Park: equestrian trails, stables, and camping
More SC State Parks We've Visited
Battle of Rivers Bridge
Croft
Goodale
Hunting Island
Kings Mountain
Lake Greenwood
Lee
Poinsett
Is an Annual South Carolina State Park Pass Worth It? In most cases, yes, but check out the full cost breakdown to find out if it's right for you!
Happy Travels!
---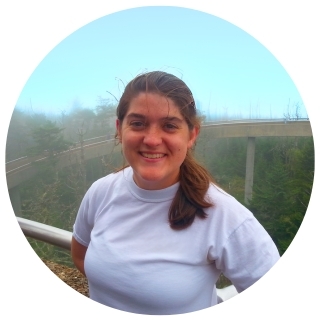 About the Author: Rachel Means
With six-figure student loan debt and only 10 PTO days per year, Rachel started traveling the world. A decade later, she's paid off her loans, changed careers, and been to 36 US states and 14 countries. She's an expert at planning and budgeting for travel and loves to help others do it, too! Read her full story here.
---
Share it!