Visiting the Newport Mansions is on many a dreamer's bucket list, but there's a lot to know before you go.
Like did you know not all of the mansions are open year-round? Or that small bags are allowed inside the mansions but strollers aren't?
Where are you going to eat lunch, and where are you going to park?
Don't worry! I've been there, done that, and learned everything you need to know ahead of time so you can enjoy your visit.
Here's all our most useful tips for planning your first visit to the Newport, Rhode Island mansions!
---
This post may contain affiliate links. As an Amazon Associate and associate of other programs, I earn from qualifying purchases. This means if you click a link and make a purchase, I may earn a small commission at no extra cost to you.
---
Best Newport Mansions to Visit: Ranked
The most popular Newport mansions to visit are owned and maintained by the Preservation Society of Newport. They have 9 houses, some of which are not open all year round.
Below I've ranked the mansions according to our must-see order based on opulent decor, interesting history, and availability.
The Breakers
Marble House
The Elms
Rosecliff
Chateau sur Mer
Chepstow
Isaac Bell House
Kingscote
Hunter House
Can You Visit the Newport Mansions for Free?
This question comes up the most, so I wanted to address it first. No, you can't visit any of the Newport mansions for free, even if you only want to see the grounds.
The only exception is if you know a Preservation Society member and they bring you as their guest.
It's possible to see some of the mansions from the public sidewalk on the street, but you're obviously limited in the views you'll get.
For example, The Elms has large trees that cover most of the front façade, and The Breakers sits back a ways from the street so you only see a sliver of the front.
Most of the estates are surrounded by walls, too, so you can't really see inside.
While there are plenty of fun things to do in Newport, we highly recommend budgeting to see a couple of the mansions while you're here.
17 Useful Tips for Visiting the Newport Mansions
1. You need tickets to visit the grounds.
None of the Newport mansions have free entry to explore the grounds only. If you purchase a ticket to tour inside the house, you'll also get entry to the grounds.
If you want to view the grounds only and not the interior of the mansion, those tickets are available for a reduced price.
See all your Newport Mansion ticketing options here.
2. Some mansions are guided tours only requiring advanced reservations.
Not all of the Newport mansions are open all year round.
Some of the smaller mansions are only opened seasonally and require advanced reservations and guided tours. This trips up Preservation Society members, too.
Even if you're a member and want to see one of the seasonal houses like Chepstow or the Isaac Bell House, you have to reserve a spot ahead of time.
Members won't have to pay for the tour, but you do need to reserve a spot. These homes are smaller and the tour size is limited to better fit in the limited interior space.
If you show up without a reservation, they'll try to fit you in (we've watched them do it), but there's not much they can do if the tour is already filled to capacity.
3. Bring headphones and download the app to enjoy the free audio tour.
What a great resource this is! Get the app and download the audio guide for each mansion.
It's much more in-depth than the paper brochures available, and it keeps your hands free so you can take pictures while the audio guide plays. I loved it!
The app also has landscape tours at some of the mansions, like an audio tour for the grounds. It connects to your GPS and pops up informational tidbits as you walk around the grounds.
4. Photography is allowed inside the mansions.
Personal photography is allowed inside all of the Newport mansions, so feel free to take as many photos as you'd like. Shutter bugs rejoice!
Tripods and selfie sticks aren't allowed, and obviously you're not allowed to block others from enjoying the mansion, but otherwise you can take as long as you like and take as many photos as you want.
Important: this doesn't include photoshoots.
If you're trying to take senior pictures or engagement pictures or something like that where you have props (like a graduation cap) or a wardrobe change, you'll have to get a special permit.
It's easy to get cute and fun pictures both inside and outside of the mansions. If you're snapping a few low-key, unobtrusive photos, you'll be fine without a permit.
But if you show up in your quinceañera dress, they're gonna know something's up and ask about your permit.
5. Don't forget the special guided tours.
The Elms and The Breakers both have additional guided tours available, revealing the behind-the-scenes areas of these great mansions.
The Elms Servants Life Tour features the lives of the men and women who worked for the Berwind family, touring their living quarters and some additional areas in the basement where they worked.
Most fancy houses have a tour like this nowadays. They're very popular ever since Downton Abbey came out.
The Beneath The Breakers Tour takes you into the tunnels and basement level of the house, discussing the many modern marvels of the day that made The Breakers tick.
I loved both tours, but I liked Beneath The Breakers a little more because it's so unique.
If you're looking for that extra special something to round out your mansion visit, I highly recommend a specialty tour.
6. Strollers aren't allowed inside the mansions.
None of the houses allow strollers. Children are welcome, but you'll either need to hold little ones or keep them close by as you walk through the house.
I strongly recommend you consider whether your children are old enough to appreciate the house, or at least old enough/well-behaved enough to stay by your side as you appreciate the house.
I've been in a mansion when a toddler got loose, ducked under a rope, and took off between all the furniture, precious knickknacks, and 15th century tapestries.
Luckily, he didn't knock over anything, but you can imagine the mother's dismay.
Stroller parking is available outside the front of each house, but you'll leave your belongings at your own risk.
7. Pack a picnic lunch to eat on the grounds.
I was surprised to discover that picnics are allowed on the grounds at the Newport mansions!
Bring a blanket, picnic basket, or even camp chairs and a cooler and enjoy a meal as a Vanderbilt guest may have.
I recommend The Breakers or Marble House for this, as they both have stellar ocean views, but all of the properties allow picnics.
8. Consider becoming a member or get the one-year access pass.
A great way to save money when visiting the Newport mansions is to become a Preservation Society member.
Your pass will get you in to all nine of the society-owned mansions free of charge for a year, as many times as you wish to visit.
It also comes with other perks and special member events. I did the math and discuss if a Newport Mansions member pass is right for you here.
If you want to visit 4+ mansions in a year, the Access Pass will save you money.
It's cheaper than buying standard tickets, but also cheaper than becoming a full member of the Preservation Society of Newport County.
If you and another adult want to visit 4+ mansions in one year, then a full membership is worth it.
9. All mansions have free parking lots.
Parking in Newport is notoriously difficult, but each of the Newport mansions open for tours has its own free parking lot.
Now, they can be packed on busy days, but I've always been able to find a spot. I had to circle a few times at The Breakers lot, but I did find a spot. Didn't have any trouble at any of the other houses.
Pro Tip: The parking lot for Marble House is across the street from the house and a tad bit north, so you'll pass it before you pass the house if coming from town.

If you put Marble House into your GPS, you might miss the parking lot.

As you get near the house traveling south on Bellevue Avenue, start looking on the right side instead of the left, and you'll see the green and yellow sign.
10. Small bags are allowed inside.
As an avid photographer, I really appreciate this policy, but this is also good news for those visiting without cars or with kids.
None of the mansions can store luggage, but a small backpack or diaper bag is fine.
You'll still need to be aware of where you're standing so your bag doesn't accidentally brush up against a wall or artifact, but the ropes will mostly keep you in the safe zone.
11. No food or drinks inside the mansions.
Food and drinks aren't allowed inside the mansions, except for water, so make sure you give the kids a snack before you go inside.
You might have the snacks in your bag, but the kids can't eat it inside the house. You'd have to take them to the restroom area and eat it there.
If you leave the house to eat a snack, they won't let you back in because you already scanned your ticket.
12. All of the mansions have restrooms.
Every mansion has restrooms available for visitors. However, they're always at the very end of the tour, usually by the gift shop.
So, if you're in the middle of a self-guided tour, you'll have to walk to the end of the tour, usually on a different floor of the house, use the facilities, and then walk backwards on the tour route to where you left off.
Don't try to re-enter from the front/start of the tour.
They're going to want to scan your ticket, and yours won't go through because it was already scanned when you started your tour.
Sometimes there's an attendant that'll recognize you and let you back through, but it's easier to go backwards.
All of the mansions have staff on each floor, and they'll help you find the fastest route to the restrooms.
13. Be prepared for crowds at The Breakers.
The biggest and most popular to visit Newport mansion is The Breakers. With that fame comes crowds…
Pretty much every time of day and every day of the week, The Breakers will be busy. Pack your patience.
Come early or late for the smallest crowds, right at opening or an hour or two before closing.
Even with the crowds, you can move pretty easily through the house at your own pace. If you're listening to the audio guide, though, you'll probably move in groups.
14. Avoid arriving on the hour or half hour.
Speaking of moving in groups, start your self-guided tours at a non-standard time.
Humans like round numbers, and many will arrive at say 1PM for their tour. If you arrive at 12:45PM, you'll be fifteen minutes ahead of a big group of people that all arrived at the same time.
It'll help space you out inside the house and give you a bit more breathing room during your tour.
15. All mansions require climbing stairs. Some are accessible via elevators.
Not every Newport mansion is accessible for mobility-impaired visitors.
Every house has stairs. A few of the mansions have elevators, but not all of them. And sometimes the elevators are down for maintenance, so call ahead the morning of your visit to check.
Inside the houses, there are two types of staircases: the ones built for use by the owners and the ones built for use by the staff. You'll use both as you tour the mansions.
The ones used by the owners are always wide, often marble, and usually a shorter stair height because it was easier for the ladies in their ridiculous Gilded Age dresses to get up and down the stairs.
You'll climb up these staircases at the beginning and/or in the middle of your mansion tours.
The servants' staircases, though, are narrow and standard stair height. They're usually located behind a secret door, and you climb down them at the end of a tour.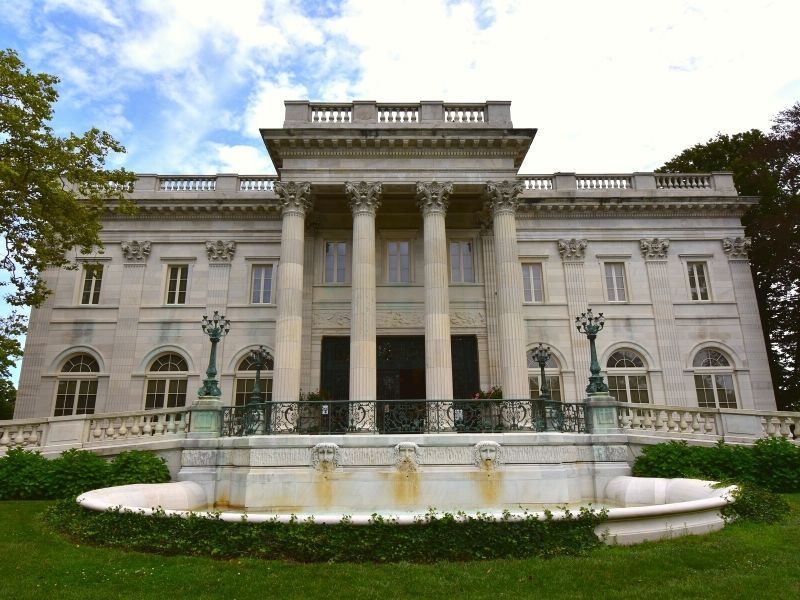 16. Viking Trolley Tours has a shuttle option for The Breakers.
The Preservation Society doesn't have shuttle service between its properties. If it's a nice day, you can walk between a few of the properties.
It takes some time and adds more time on your feet, which you'll probably already have enough of if you're visiting more than one mansion per day, but it can be nice if you're up for it.
Viking Trolley Tours has an option to add a Breakers tour to their trolley tour. You'll board the trolley in town, take the tour around town, along Ocean Avenue, and into the mansion district before they drop you off at The Breakers.
You'll then take your tour of the Breakers, and the trolley will meet you 1.5-2 hours later to pick you up and take you back to town where you started.
17. Ride the free RIPTA bus to the mansions.
During peak visitor season, one line of the local city bus system offers free rides.
A lot of people descend on the tightly packed town in summer, so the free bus option helps to reduce the number of cars in the area.
Route 67 runs from the Newport Transportation Center in town all the way to the southern end of Bellevue Avenue before turning around.
It stops directly in front of both Marble House and The Breakers, but you can get to all of the mansions from this route if you walk a little.
---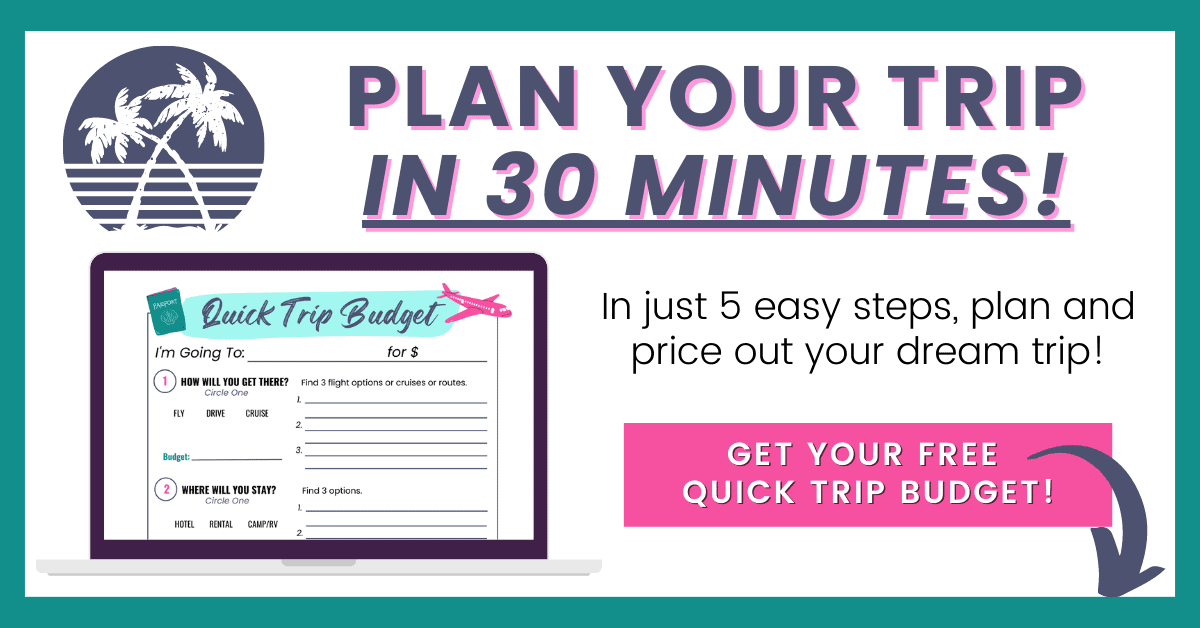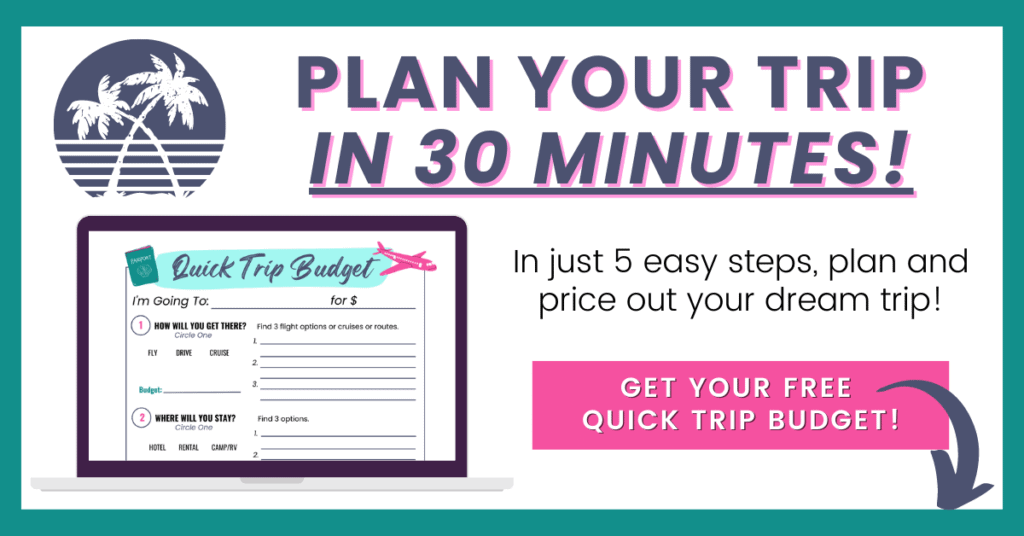 ---
FAQs for Visiting the Newport Mansions
When's the Best Time of Year to Visit Newport?
Summer is the best weather but also the most crowded time of year to visit Newport. Spring and fall are both good alternatives for slightly smaller crowds but still comfortable weather. Winter has its own allure, with the smallest crowds but also fewer shops are open.
How Much Time Do You Need to Visit Newport?
I recommend at least 3 days in Newport to take it all in, but you can easily day trip to Newport from Boston or other nearby cities.
If you want to see several mansions and do other fun things in Newport, then I recommend extending to 5 days or a week.
How Much Time Do You Need to Visit Each Mansion?
This is so subjective, but I'd say at least 1-2 hours for each mansion. Most of the mansion self-guided audio tours are about 45 minutes to an hour long.
But you might be taking pictures or waiting for crowds to move in front of you, and it could take longer.
Plus, you'll want time to walk the grounds at each mansion, which could be a quick 15 minute loop or a more leisurely stroll with stops to sit on a bench and enjoy the views.
Do the Newport Mansions Have Parking?
Yes, all of the mansions open for tours have their own parking lots. The most popular spots, like The Breakers, can still be very crowded though. I've always found a spot, but may have circled a few times before I did.
Are There Places to Eat at the Newport Mansions?
Not really. Two of the mansions (The Breakers and Marble House) have cafes with overpriced pre-made lunch items like sandwiches or salads.
The Chinese Tea House at Marble House also offers afternoon tea, if you book it ahead, which is a fun experience if you like tea, tea sandwiches, and desserts.
But if you need a more substantial lunch, there's nothing like that at the mansions. You're better off going back into town for lunch.
Happy travels!
---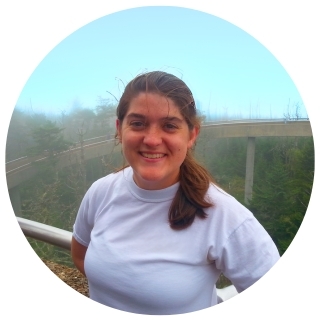 About the Author: Rachel Means
With six-figure student loan debt and only 10 PTO days per year, Rachel started traveling the world. A decade later, she's paid off her loans, changed careers, and been to 36 US states and 14 countries. She's an expert at planning and budgeting for travel and loves to help others do it, too! Read her full story here.
---
Share it!