The legendary Road to Hana road trip has a not-so-secret twin: the Back Road to Hana.
But these are fraternal twins, not identical twins. They offer two very different experiences.
Rumors abound about the Back Road to Hana. Is it dangerous? Is it closed? Is it even possible? Do you need a 4WD vehicle?
In this article, we'll analyze the facts and myths surrounding the Back Road to Hana and help you decide if it's worth the risk for you. Let's get to it!
---
This post may contain affiliate links. As an Amazon Associate and associate of other programs, I earn from qualifying purchases. This means if you click a link and make a purchase, I may earn a small commission at no extra cost to you.
---
What is the Back Road to Hana?
The traditional route for the Road to Hana follows Hana Highway clockwise around Haleakala, between Paia and Hana along Maui's east coast.
The Back Road to Hana cuts through Maui's Upcountry and along its remote southern coast, traveling counterclockwise around Haleakala.
The Back Road to Hana has a bad reputation, perpetuated mostly by rental car companies, for being nearly impassable and extremely dangerous.
Yet, everyone encourages the classic Road to Hana road trip without offering tips or warnings about that curvy, narrow route.
There may have once been a real safety concern on the back route when a rockslide washed out a portion of the road, but that's long since been repaired.
There's no significant difference in distance or time between the two routes, unless you run into a traffic jam on Hana Highway.
The "front" Road to Hana is 45 miles between Paia and Hana; 52 miles (one way) if you continue on to Oheo Gulch at Haleakala National Park's coastal district.
The back Road to Hana is 54 miles between Pukalani and Hana and maybe 30 minutes faster.
Are the Back Road to Hana and the Reverse Road to Hana the Same Thing?
We've heard Back Road to Hana, Reverse Road to Hana, Backside Road to Hana, and even the Road to Hana Full Loop to describe a route that includes the rough few miles between Kaupo and Kipahulu.
Some people use these terms interchangeably, but, in our opinion, they're not the same thing.
The Back Road to Hana is the counterclockwise route to Hana, beginning in Kula or sometimes Makawao, passing along the southern coast, and ending in Hana.
The Reverse Road to Hana is when visitors drive directly to Hana, without any stops, and then turn around and start their sightseeing from south to north along Hana Highway.
Sometimes they go to Haleakala's coastal district first, but the process is the same.
Those are two very different routes.
We'll use Back Road to Hana or Backside Road to Hana, but never Reverse Road to Hana, to describe the counterclockwise route.
Is the Back Road to Hana Dangerous?
The majority of the Back Road to Hana is not dangerous.
In fact, most of it is considerably straighter and easier than the traditional Road to Hana.
Free-range cattle crossing the road and driving in the dark are the two most common "dangers" on the Road to Hana.
But there is a stretch on the southern end where the road gets very sketchy for a few miles, and we recommend using A LOT of caution while driving here.
Dangerous is a matter of perspective.
Technically, the traditional Road to Hana is dangerous to some people with its windy roads, blind corners, and one-lane bridges.
The sketchy section of the Back Road to Hana has all of that and isn't really paved for a few miles, either.
A lot of guides and certainly the rental car companies will all tell you that the Back Road to Hana is impassable without a 4 wheel drive vehicle.
That's not really true anymore.
The road out here used to be in terrible condition. You can still see it in some of the Google street views.
Good to Know: The Google street view van has been out here. This roadway can't be that bad if they braved it with their van.
But now, most sections have been repaved and are in good condition again.
Notice we said "most" and not "all" sections. There are still some rough sections.
But is a 4WD vehicle really necessary? Most people that have done this drive will say no.
You're not climbing mountains or boulders or driving through sand or water.
It's just a very isolated, incredibly bumpy, and sometimes unpaved-but-hard packed road.
The rental car companies won't cover damages and a tow truck could take all day to reach you if something were to go wrong out here.
There have been washouts in the past, and rock falls are possible, but not common, on both the traditional and back road routes to Hana.
So long as you're a confident and safe driver in a reliable vehicle, the Back Road to Hana is no more dangerous than the front route.
What to Expect on the Backside Road to Hana
The majority of the Back Road to Hana drive is divided between beautiful Upcountry and desolate but alluring southern coast.
The Upcountry features Maui's wine country on the fertile western slopes of Haleakala.
Old lava flows have since turned into rich farmland.
The views out here are spectacular as the slopes of Haleakala cascade into the ocean.
This is mostly wide open country, and there aren't many cars once you pass MauiWine.
Once you reach the coast and swing around the southern side of Haleakala, you'll find the desperately narrow dirt road sections that everyone's talking about.
Past that, you'll link up to the far end of the front Road to Hana.
We highly discourage you from taking the Back Road to Hana during or right after rain because of the dirt road portion.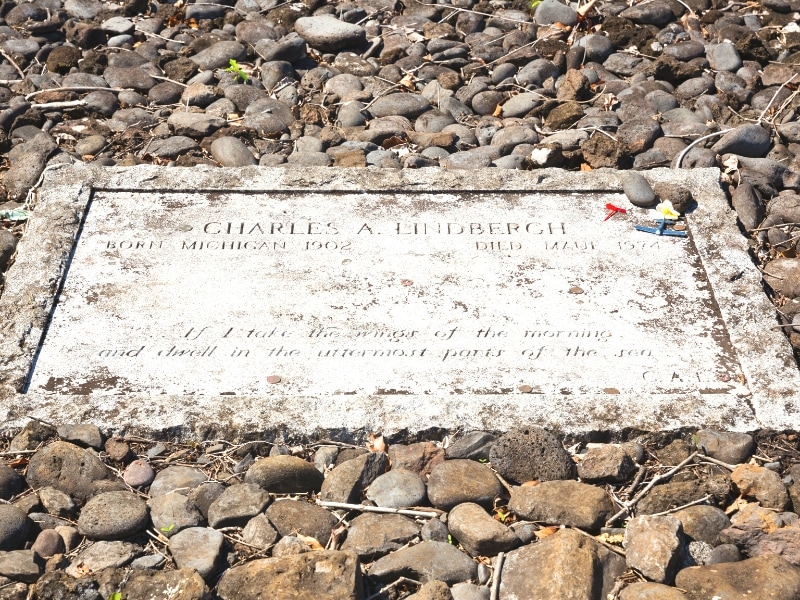 Back Road to Hana Sights
Here's some of the most popular places to stop on the Back Road to Hana route.
These are listed in order from east (near Kipahulu just past Oheo Gulch) to west (Upcountry side).
Charles Lindbergh gravesite
Laulima Fruit Stand
Alelele Falls
Kaupo
Kaupo Gap
St Joseph Church
Manawainui Gulch
Views of (but no access to) La Perouse Bay and Makena Beach
Maui Honey Bee Sanctuary
MauiWine
Alii Kula Lavender Farm
Kula Botanical Gardens
Back Road to Hana vs. Classic Road to Hana: Which is Better?
Let's compare the Back Road to Hana vs the Classic Road to Hana and decide which suits your traveling style better.
In general, the back road is better if you like isolation and the front route is better for those that appreciate civilization.
But let's get specific.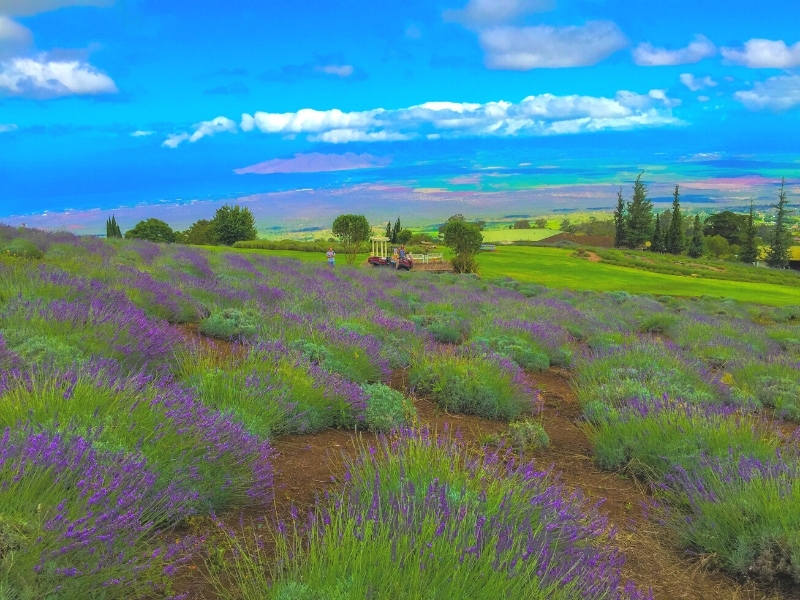 Green Rainforest vs Green Open Country
Both routes pass through green areas, but they are very different habitats.
The Back Road to Hana is windswept open farmland.
The Front Road to Hana is dense, lush rainforest on a rugged coastline.
Both have their own type of allure, but both can get boring after a while.
Scenic view fatigue is something we've run into before, like at Shenandoah National Park's Skyline Drive.
You get so overwhelmed by stunning vista after stunning vista that you eventually get all viewed-out and don't appreciate it as much.
It's a good excuse to stop and get out of the car for a hike or a picnic lunch to reset your wow factor.
In our opinion, you're less likely to get overwhelmed by views on the front Road to Hana.
Not because the views aren't as good as the Back Road to Hana's, but because the dense vegetation will obscure the view often.
On the Back Road to Hana, it's just one continuous amazing view until you get closer to the southern coastline.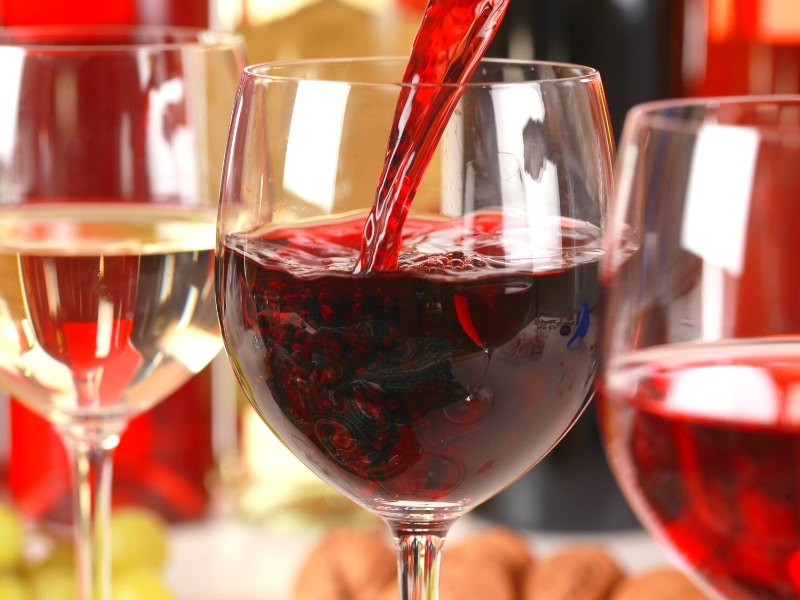 Waterfalls vs Wineries
The traditional Road to Hana is known for its dense collection of waterfalls.
There's a waterfall at almost every bridge you cross as well as at the end of several hikes.
The Back Road to Hana passes a few waterfalls once you get towards the end, between Kaupo and Hana, but not nearly as many as the other route.
The back route, though, passes by Maui's wine country and wineries. This might be more appealing to you than the waterfalls.
To each their own.
Majority Curvy vs Majority Straight
Prone to motion sickness? The traditional Road to Hana is no joke.
It's 60+ miles of hairpin curves, blind corners, and one-lane bridges. Bring ginger chews.
While you won't escape that entirely on the Back Road to Hana, there are a lot more straightaways on the back route than curvy sections.
All the curvy, narrow, white-knuckle driving is at the end, about the last third or quarter of the drive.
Populated vs Not
This is certainly a selling point for visitors who prefer to adventure without crowds.
The Back Road to Hana is empty and isolated.
On the front Road to Hana, there are plenty of locals that live along the route.
You won't run into many, if any, commuters on the Back Road to Hana.
Conversely, you'll probably encounter a local on the front route that lets you know they want to pass by tailgating you.
Crowds vs Isolation
Following up on the previous point, the front Road to Hana gets very crowded. The Back Road to Hana is never crowded.
There's a certain sense of security you get from being in a crowded place, though.
For example, if you have car trouble on the front Road to Hana, there are tons of cars passing by that might offer help or a lift to the closest business with a phone.
If you break down on the Back Road to Hana, you're on your own.
Hope you have enough cell signal to call a tow truck.
If not, you'll have to hitch or walk to the closest business, which is probably many miles away.
Little Food vs No Food
Finding restaurants on the front Road to Hana is challenging.
But as inconvenient as that is, the Back Road to Hana is worse.
There's zero food on the Back Road to Hana.
Once you pass MauiWine in the Upcountry, there are no more restaurants until you get to Hana.
---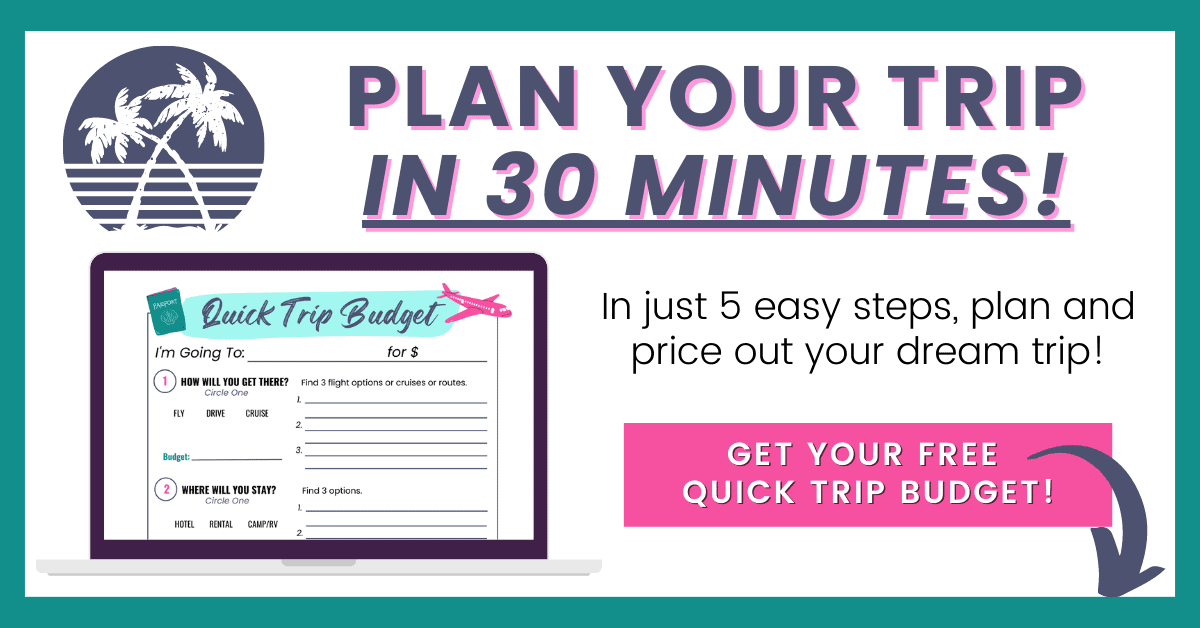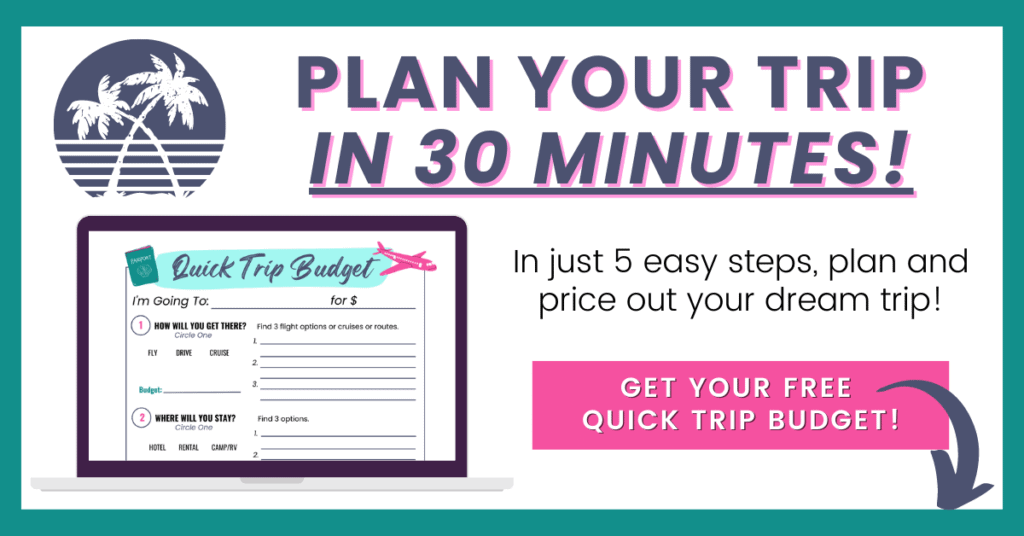 ---
Is the Back Road to Hana Worth It?
The Back Road to Hana is worth it, even if you drive just a portion of it and turn around before the rough section on the south side.
It's a completely different landscape and experience than what you get on the front Road to Hana.
Maui's Upcountry is beautiful and worth a half day's drive, at least.
Looking for more things to do while in Hawaii?
More Hawaii Travel Resources
Happy travels!
Share it!