London has something to offer everyone, even budget travelers, and is full of free things to do! The best things in life are free! Free museums, galleries, and walking tours abound. Check out these ten fun and free things to do on your next trip to London!
---
This post may contain affiliate links. As an Amazon Associate I earn from qualifying purchases. This means if you click a link and make a purchase, I may earn a small commission at no extra cost to you.
---
10 Best Free Things to Do in London, UK
1. See world-famous paintings at the free National Gallery.
Van Gogh. Monet. Vermeer. Holbein. Leonardo da Vinci.
All have works on display at the National Gallery, and that's just the beginning! If you're an art lover, you could spend hours here.
This is a great option on a cold or rainy day. Take it all in. Stroll through the galleries and contemplate some of the art world's most precious paintings. When your feet start to hurt, take a break at the café or restaurant or espresso bar. Then pick up where you left off.
Have a member of your group that's not into paintings? Trafalgar Square and its iconic lion statues are right outside the National Gallery and a wonderful place to sit and people-watch on a pleasant afternoon.
2. Watch the Changing of the Guard at Buckingham Palace.
A quintessential British event, the Changing of the Guard is a completely free thing to do in London. You'll wanna show up early to stake out your spot, because it will be packed, but there are plenty of places to get a good view.
The entire ceremony takes around 45 minutes, traffic is stopped, and guards and cavalry march between St James's Palace, the Wellington Barracks, and Buckingham Palace.
Most people crowd the Buckingham Palace gates because they think that's where all the action takes place.
Not true.
You can't see the entire ceremony from one spot, so you're inevitably spending some time shuffling against hundreds of fellow tourists, waiting for the next photo op when the guards come back into view for you.
Get somewhat less claustrophobic views of marching guards from any point between the three locations along the Mall or the Birdcage Walk. You don't even have to stay for the full 45 minutes.
Unless you opt for a coveted elevated spot on the steps of the Victoria Memorial. Fantastic views for photographs, but you're stuck on that island until the end. Worth the pictures if you're not in a hurry after.
3. Take in amazing city views.
The Shard has the highest observation deck in London, but it does not come cheap. Similar views can be had for FREE from the Sky Garden, directly across the Thames, in the Walkie Talkie building at 20 Fenchurch Street.
Reserve tickets ahead of time to guarantee your spot. Tickets are date and time stamped and valid for an hour.
Sunset hours will get booked first. There are a few walk-up tickets available each day, but I don't recommend leaving it up to fate if the views are important to you.
Stop in one of the Sky Garden's restaurants or bars to enjoy the views over a meal or drinks. Check ahead for special events, like live music at the Sky Pod Bar.
4. Connect with a free walking tour.
Sign up for a free walking tour of your chosen topic. Famous Landmarks, the Beatles, Jack the Ripper, Harry Potter: they have it all. Let the tour guides worry about directions and enjoy the information and humorous anecdotes.
Tours can last anywhere from an hour to all day. You'll meet up in a public place, often very near a Tube station closest to your point of interest. Verify you know where your tour will end! Many tours are point to point and will end in a different part of the city
Tipping is not required, but support these free resources with a few bucks (GBP!) if you had a good time. Sure beats paying full ticket price somewhere else.
5. Ponder the Rosetta Stone and other cultural wonders at the free British Museum.
History museums are my favorite, and the British Museum is another free admission site.
Check out the Rosetta Stone: the stone tablet that taught the modern world how to read hieroglyphics and unlocked ancient Egyptian history.
What if Napoleon's troops hadn't found it in 1799? How long would it have taken for someone to manually crack the code? It is ridiculous how often pure luck plays a part in key moments of history…
The British Museum has exhibits from cultures from all over the world, so don't spend all your time on the first floor. The Great Court at the heart of the museum is a stunning architectural site in its own right. So light and bright!
This is another good rainy day option and also has restaurants if you need a snack break.
6. Wander...
Wandering can be a fun and spontaneous way to enjoy a new area. Use common sense and be aware of your surroundings.
I recommend planned wandering. I know, seems like an oxymoron, but trust me. Nobody wants to wander through a residential suburb or around a bunch of office buildings, or worse, into an unsafe area. Pick a target site and then wander in that vicinity.
Example: Start at Harrod's and wander through its seven floors of retail. Once done browsing inside, walk down the street to get the all-lit-up view of Harrod's.
A little further down the street, you can cut through a side street and wander into Hyde Park. Walk clockwise around the park until you're back where you started.
7. Stroll through a park.
Speaking of parks, London has some great parks, perfect for getting back to nature when you've had enough of city life for one day.
Take Hyde Park: Walk around Serpentine Lake. Find the Diana Memorial, the Prince Albert Memorial, and Speaker's Corner. Have a picnic or feed the swans in the lake. Check out the gardens at Kensington Palace.
Or go see Queen Mary's Rose Garden in Regent's Park. St James's Park is a lovely respite from the surrounding landmarks. Find a green space and relax for a bit.
8. Walk the South Bank.
The South Bank is lined with interesting places and (paid) activities, but you can still enjoy the sights along the way.
You can generally walk along the south bank of the Thames from Lambeth Bridge to London Bridge. That's a long walk, but there are places to stop and sit or eat along the way.
The London Eye, Tate Modern, Globe Theatre, Golden Hinde, and Southwark Cathedral are all located on the South Bank. Try visiting the South Bank in the evening to get gorgeous night-time photos of Big Ben and Houses of Parliament all lit up!
9. Check out a London market.
Portobello Road. Covent Garden. Camden Market. These probably all ring a bell as popular free things to do in London.
London has a market for everyone: flowers, farmer's markets, shopping markets, and local artisans. Chances are you're staying near a market. Ask your hotel or host for recommendations.
Markets are more than just food, but most of them have food, so it's a great way to spend a few hours and find unique souvenirs. But check the schedule before heading out! Market hours can be dependent on season.
10. Window shop in a favorite store or area of London.
London has world-class shopping and you can drop a pretty penny or two if that's what you're looking for. Luxury brands line the street in Bond Street. Harrod's is a cornerstone of Knightsbridge. These are fun places to wander around and fantasize about making purchases.
Be warned: window shopping is not for the undisciplined pocketbook! This is a list of FREE things to do in London, remember?
Go and enjoy Bond Street or Fortnum & Mason or Harrod's. Gasp over the price tags with your friends or make the purchase that you've been planning and saving for, but don't leave with a $150 chocolate bar just because you wanted to say you've bought something at [insert luxury store name here].
---
What are your favorite free things to do in London?
Looking for some other great additions to your London must-do list?
Happy Travels!
---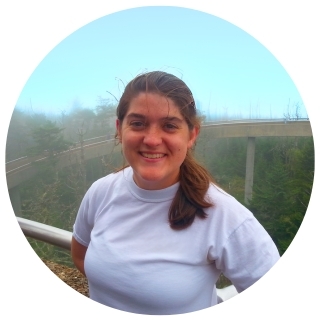 About the Author: Rachel Means
With six-figure student loan debt and only 10 PTO days per year, Rachel started traveling the world. A decade later, she's paid off her loans, changed careers, and been to 36 US states and 14 countries. She's an expert at planning and budgeting for travel and loves to help others do it, too! Read her full story here.
---
Save it!