Spending a week in London is an exciting experience that should be on everyone's bucket list! This amazing city is packed with history, art, and delicious food. It's hard to decide to take an entire week for one city, but trust me: you need it for London.
---
This post may contain affiliate links. As an Amazon Associate I earn from qualifying purchases. This means if you click a link and make a purchase, I may earn a small commission at no extra cost to you.
---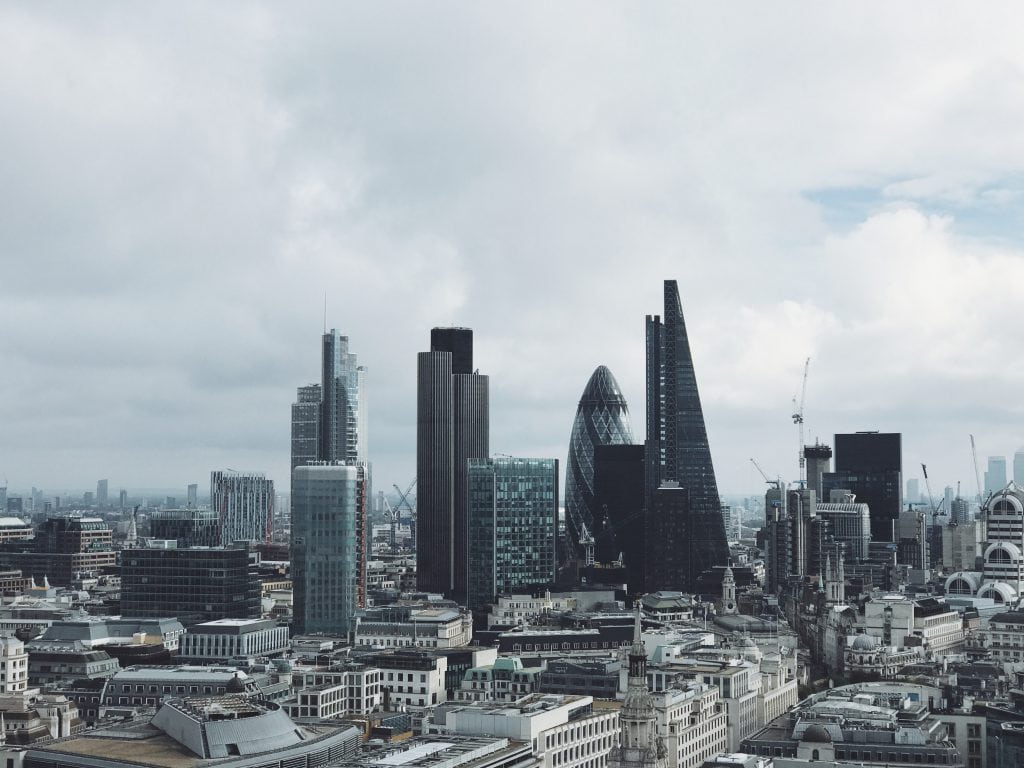 Why One Week in London?
There is so much to see in London, you could honestly spend weeks here. But we don't all have that kind of vacation time or money.
One week in London gives you enough time to submerge yourself in city life, hit your top 5 must-see sights, and have a backup day or two in case it rains. You'll be a pro at using the Tube, London's underground trains, by the end of the week and will have completely tuned out the cheery reminder to "mind the gap!"
Now, I'm guilty of packing in as much sightseeing as possible into my vacations. City adventures are nonstop, and my feet will ache at the end of every day from all the walking. My husband, however, is not a huge fan of aching feet. So I've learned to break up city itineraries with time off our feet.
I chose London for my first one week vacation abroad, but then decided to add Paris and split the week over 2 cities. (I blame the ease of access between cities via the Chunnel. Hop a train in London and cruise under the British Channel and into Paris in just over 2 hours. Too easy!)
Normally, three days is a reasonable amount of time to get a good taste of a new place. See a few favorite sights, try several restaurants, and devour at least 3 desserts…
Believe me when I say that 3 days is not enough for London or Paris.
But sometimes 3 days is all you can afford to spare because you're actually adding a weekend of castle hunting onto the end of a work trip. Or maybe all you've got is a 24hr layover as you're passing through.
If you're in a hurry, check out this guide for planning one day in London or pick one of these itineraries for a weekend in London.
Fair warning: it will leave you wanting more and wishing you had more days to explore. (Who are we kidding? That's every vacation ever.)
How to Schedule a Week in London
When you have a full time job, you have to ration your paid time off (PTO) to get the most vacation bang-for-your-buck.
Maximize vacation time but minimize PTO days used by taking advantage of weekends.
In particular, target holiday weekends for international trips. The UK doesn't celebrate Labor Day on the same day that the United States does, so you get the extra time off without all the extra tourist/traffic you would at a destination in the US.
Don't forget to check your destination's holiday schedule, too. Otherwise, you may show up to a shuttered business that's closed for a holiday you didn't know about. (Hello Whit Sunday in the Bahamas…)
Pro Tip: There are a lot of cheap and free things to do in London, so don't limit your time just for expenses!
Itinerary for One Week in London
This one week itinerary for London assumes you lose a day to travel, both when departing and when returning home.
So say you leave Friday night and don't arrive until noon on Saturday. And if you're flying west to return home, assume you lose a full Sunday. Any extra time you have on that first Saturday or last Sunday is bonus time!
That leaves a full 7-day week for your London adventure! With a couple of exceptions, all the activities listed are flexible and can be moved around as needed for weather.
Or when you oversleep that first day. (Jetlag is real, folks.)
Here's how I'd spend one week in London:
Sunday
>>Buckingham Palace
Start with the most famous royal residence, open for visitors when the Queen is out of town. Tight security and long lines are typical, but the State Room tour is worth it to feel like a visiting diplomat.
The State Rooms are gold-gilded to the ceiling and simply stunning! Admire wall-sized paintings of past monarchs as well as paintings from famous artists like Holbein, Van Dyck, and Rembrandt.
The tour ends in the garden at the back of the palace. A café is available for visitors, and you can eat lunch in Buckingham's famous garden. Whenever you're ready to break the spell, stroll through the garden, past the gift shop, and out the back.
>>Changing of the Guard
Watch those iconic guards in their red jackets and beaver hats march in to Buckingham Palace to relieve their counterparts. This happens every day during the summer at 10AM on Sundays and 11AM the rest of the week, so catch it when you can.
Fair warning: crowds will swarm the area, traffic will stop, and you won't be able to move for most of the ceremony. You can get fantastic photos if you stay on the Victoria Memorial in the middle of the street, but bobbies will ensure you cannot leave until the ceremony is over. #worthit
Come back later, after the crowds have dispersed, to get better pictures of the palace without all the people.
>>St James' Park
Stroll the park, enjoy the lake and the swans, and maybe grab a drink and sit for a bit on a bench and enjoy people watching. The crowds from the Changing of the Guard ceremony disperse pretty quickly, but it's nice to sit and watch rather than fight with the crowd.
>>Thames River Ferry
Continue out of the park, past both Westminster Abbey and Palace, and to the Westminster Millennium Pier to hop on a City Cruises river ferry. This cruise provides a unique perspective for photos of all the amazing sights along the river! Ride all the way to Greenwich Pier for some amusing commentary and new info about the city as you cruise.
>>Greenwich Observatory
There is a lot to see in Greenwich but the top of the list for first-timers should be the Royal Observatory and the Prime Meridian: 0° 00' 00" longitude on a map. This imaginary line separates the eastern and western hemispheres of the world. Straddle the line and stand in both hemispheres at once!
Exit the ferry and walk past the Cutty Sark ship, the University of Greenwich, and the National Maritime Museum, and on into Greenwich Park. The observatory is on the hill above.
It's a steep hike at the end. But there are plenty of places at the top to sit and rest and take in the amazing views of the City of London.
Once you've got a picture of your feet in both hemispheres at once, head back down the hill (oh so much easier). Depending on time, explore some of the other sights in Greenwich or catch the last ferry back to central London.
Monday
>>Churchill War Rooms of the Imperial War Museum (IWM)
See where Winston Churchill led the British people through the Blitz. It is fascinating to see how they lived and worked underground while being continuously bombarded for eight months straight. Keep calm and carry on, indeed!
>>Horse Guards Parade Ground and 10 Downing Street
Re-emerge at street level and continue north (parallel to St James' Park) to the Horse Guards Parade Grounds. Cross the grounds and pass through the tunnel, out to Whitehall street on the other side.
See a very well-behaved horse guard (and his human) on duty, but don't tempt the horse to misbehave.
Turn back south towards Westminster and catch a glimpse of 10 Downing Street, the Prime Minister's residence. You won't be allowed down the street so continue on to Westminster Abbey.
>>Westminster Abbey
This church is gorgeous and steeped in history, having seen the coronation of every monarch since 1066. Although, most people visit just to see the famous scientists, politicians, royals, composers, and authors that are interred here.
Isaac Newton, Charles Darwin, Stephen Hawking, Queen Elizabeth I, Mary Queen of Scots, Geoffrey Chaucer, Charles Dickens, and George Frederick Handel are just a few of the well-knowns buried here.
An audio guide will ensure you don't miss anyone, but strolling through with a pamphlet is also good for those short on time.
>>Westminster Palace
Home of the UK's Parliament and open for visitors when Parliament is not in session. Grab an audio guide for a crash-course in the history of the palace and a bit about British Parliamentary procedure.
Begin in Westminster Hall: admire the amazing wood-timbered ceiling and find historic plaques in the stone floor for William Wallace and Thomas More as well as Winston Churchill, George V, and others.
Next is St Stephen's Chapel. Stand in awe of the gorgeous stained glass, statues, and beautifully tiled floor. Finish with a tour of the House of Lords and House of Commons and their respective red and green decors.
Tuesday
>>Kensington Palace
Start the day with some history at Kensington Palace. You will not see Prince William or Duchess Kate or the children on this tour, but you can see how three different eras of monarchs once lived here. The Stuarts, the Hanoverians, and Queen Victoria all have their own fascinating stories to tell.
Not to be forgotten, Princess Diana also usually has an exhibit or two on, and you can see the Golden Gate on the south side of the Palace where thousands of mourners left flowers after her death.
>>Hyde Park
Once you're done exploring Kensington, grab some ice cream from the café and head into the Gardens and out into Hyde Park. This wonderful green oasis in the middle of the busy city is the perfect place to spend some down time.
Stroll the many paths and stumble upon art galleries and memorial markers, or watch the swans on the Serpentine lake. Prince Albert (Queen Victoria's husband) and Princess Diana both have memorials on the south side of the park.
Walk to the northeast corner and find Speaker's Corner and the Marble Arch. You'll find the Wellington Arch and Queen Elizabeth Gate at the southeast corner of the park.
>>Afternoon Tea
When in London, embrace the tradition of afternoon tea! There's something just so English about sitting down for tasty finger sandwiches and decadent pastries over a pot of tea.
Splurge on a reservation at Claridge's to do afternoon tea right. Or, for a more reasonably priced afternoon, check with your hotel for their afternoon tea recommendation. There is no shortage of places across the city to try for afternoon tea.
>>Window Shop on Bond Street or in Knightsbridge
Get in a walk to help digest all the delicious pastries you just ate at teatime. Visit Harrod's in Knightsbridge or go window shopping on Bond Street. Stroll past all the world's finest luxury retailers, like Chanel, Cartier, Hermès, Jimmy Choo, and Louis Vuitton.
Wednesday
>>Trafalgar Square and the National Gallery of Art
Check out those magnificent lions and Nelson's Column. Then head inside the free art museum to browse the masters at your leisure. Some of you could spend all day here. Others could be in and out in an hour.
>>Leicester Square
A few blocks on the other side of the National Gallery is Leicester Square. Get some fresh M&M's of every flavor at M&M's World, or grab lunch at one of the many restaurants in London's Chinatown. You may even stumble upon a movie premiere here if you're lucky!
>>Hampton Court Palace
Navigate to Waterloo station and hop a train to Hampton Court Palace via Surbiton. About 45min outside of London, this royal palace was the favorite home of King Henry VIII (the one who went through six wives). Exit the train and walk across the river to the palace.
Leave yourself plenty of time to explore both the palace and the gardens. There's also a hedge maze to conquer and see The Great Vine: the world's largest grape vine. (Weird flex, bro.)
>>Stroll the South Bank area
Once you're ready to head back to London for the evening, return to Waterloo station and head out to the South Bank for some dinner, ice cream, and night time wandering. The South Bank at night is magical, all lit up. If you're a photographer, don't miss this opportunity!
Reserve tickets for the London Eye, and see fantastic aerial views of the city lights!
Thursday
>>King's Cross station (optional, unless you're a Harry Potter fan)
Harry Potter fans on their first trip to London have to visit King's Cross station. Get your picture taken as if you're passing through the barrier to Platform 9 3/4! Then check out the gift shop for all the Harry Potter gear you didn't know you needed.
>>Sherlock Holmes Museum
Fans of the books and/or movies will appreciate the opportunity to step into the world of Sherlock Holmes in Victorian England. Get here early for little to no line and tour the legendary detective's apartment at 221b Baker Street with a witty Victorian era-clad tour guide.
The gift shop next door sells tour tickets and has some funny odds and ends for souvenirs. Hard core enthusiasts can even find an official pipe, magnifying glass, and hat from their favorite character.
Explore the neighborhood a little further when you're done at 221b Baker Street. Nearby bookstores also have fun and unique Sherlock Holmes souvenirs, sometimes for a better price.
>>Windsor Castle
The Queen's weekend home showcases impressive State Rooms, Queen Mary's legendary dollhouse, the Round Tower, and St George's Chapel. Windsor Castle is open for visitors when the Queen is not in residence and is well worth the visit, even though it is outside of London.
Pro Tip: This castle has its own Changing of the Guards ceremony and is a great way to enjoy the pomp and circumstance with significantly smaller crowds than you'll find at Buckingham Palace.
Hop a train at Paddington station and arrive in the town of Windsor in about 30min. Expect airport-style security with metal detectors and x-ray machines for small bags at the castle entrance.
Friday
>>Tower of London
The Tower of London is one of the top 5 things you must do the first time you visit London!
The Tower has at various points been a castle & fortress, a royal residence, the Royal Mint, a prison and execution ground, a menagerie, and currently, home to the British Crown Jewels.
Catch a Yeoman Warder guided tour for a hilarious good time and to learn a bit along the way. Also note: you can't get in the Chapel without a Yeoman Warder unless it's 30min before close.
All other areas of the Tower of London are accessible without a guide, including the White Tower's armor and weapons displays and the Crown Jewels exhibit.
>>Tower Bridge
Another iconic must-see sight for first-timers in London. Check out the full guide here.
Check the schedule online and time your visit to coincide with a bridge raise! Walking across the Skywalk between the towers is already a cool experience, watching cars and double decker buses below. But time it so you're on the Skywalk when the bridge deck raises and see the River Thames and a boat beneath your feet, too!
The Victorian Engine Room exhibit is across the river on the south bank side, but you should also book a behind the scenes guided tour to see the Control Cabin, Machinery Room, and the giant Bascule Chambers, which still raise the bridge today. This tour is always sold out so book ahead!
>>British Museum
Open late on Fridays, the British Museum is a free history museum with exhibits from around the globe. The building itself is an architectural wonder, and the Great Court is Instagram-worthy.
The Rosetta Stone was discovered by chance and unlocked the key to deciphering ancient hieroglyphic writing in Egypt's ancient tombs and temples, and it's on display here at the British Museum.
The Easter Islands, Mayans, and ancient Egyptian cultures all have their own exhibit halls as well. If you get hungry, there are a couple restaurants on-property to fill you up.
Saturday
>>St Paul's Cathedral
Go early in the day to avoid crowds and see the cathedral gorgeously awash in the rising sunlight. Brave the winding stone staircase and climb to the Whispering Gallery in the dome for another amazing view of the church below. Check availability for a guided tour further up the dome and even see outside.
Don't forget the crypt below! See memorials for Wellington, Nelson, and Florence Nightingale. The crypt is well-lit and surprisingly spacious; not gloomy or creepy at all. The gift shop and small café are also located at the far end of the basement, outside of the crypt area.
>>Millennium Bridge
From St Paul's, head south to the river. Cross the Thames via the pedestrian only Millennium Bridge. Get your own iconic photograph with St Paul's in the background. Harry Potter fans: be on the lookout for dementors, just in case.
>>Globe Theatre
Exit the bridge and Shakespeare's Globe Theatre is immediately to your left.
A historical replica of the original structure, and just a few hundred feet from its original 1600's location, the Globe still puts on open air theatrical productions. Catch a show if you have time!
>>Thames Riverfront
There is so much to see along the Thames riverfront. Exit Millennium Bridge right in front of the Tate Modern (Art Museum with free wifi). If you'd rather skip the modern art, turn left and just keep walking along the river until you're tired.
Spot the aforementioned Globe Theatre and carry on to the Clink Prison Museum, the Winchester Palace ruins, and Sir Francis Drake's ship: the Golden Hinde. Southwark Cathedral deserves a minute of your time, and then stop by Borough Market.
Another few blocks and you'll find the Old Operating Theatre Museum and the Shard skyscraper, to end the day with beautiful sunset views!
---
What are you most looking forward to on your next week in London?
Happy Travels!
---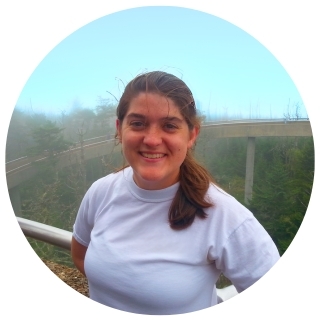 About the Author: Rachel Means
With six-figure student loan debt and only 10 PTO days per year, Rachel started traveling the world. A decade later, she's paid off her loans, changed careers, and been to 36 US states and 14 countries. She's an expert at planning and budgeting for travel and loves to help others do it, too! Read her full story here.
---
Save it!