Do you dream of traveling the world but find yourself short on funds? Saving for travel can seem like a daunting task, but with a little bit of creativity and discipline, it's definitely possible. (We've done it while paying back our six-figure student loan debt.)
Whether you're looking to take a year-long backpacking trip or a weekend getaway, every penny counts. That's why we've put together this comprehensive list of 40 creative ways to save money on travel.
From small lifestyle changes to big money-saving strategies, this list has something for everyone. Grab your beverage of choice, and let's dig in to how to make travel cheaper!
---
This post may contain affiliate links. As an Amazon Associate and associate of other programs, I earn from qualifying purchases. This means if you click a link and make a purchase, I may earn a small commission at no extra cost to you.
---
10 Money Basics: Save More at Home & While You Travel
1. Create a Budget
You can't save money if you don't know exactly where it goes, so the first step, before you do anything else, is to find all your money.
First, make a list of all your monthly income and expenses.
Eliminate anything you don't need or use, like a subscription you forgot about but still gets charged to your credit card every month.
Then, decide how you'll allocate your money each month. Call it three "buckets": some to bills, some to savings, and some for fun.
Once you have a budget for each of those three buckets, you can use the other money-saving tactics here to get more in the savings category to fund your next vacation faster!
2. Reduce Monthly Bills
Ditch your cable package for a $15 per month streaming service, shop around for a better insurance rate, or switch to a cheaper phone plan to free up money for savings and travel.
Honestly, you can usually get a lower rate on your phone bill just by calling them and saying you might have to go with another carrier because they're cheaper.
They won't ask for proof; they'll just offer you a slight discount to stay.
That turns into a recurring monthly savings for you!
Good to Know: Cheaper is not always better! Some bills, like insurance, offer less coverage for a lower bill. This isn't helpful when you need to use the insurance. Don't slash coverage for the sake of a lower monthly bill if you can't afford the higher deductible.
3. Set up Automatic Savings
Schedule automatic transfers from your checking account to a savings account to ensure you're regularly saving for travel.
Treat this just like any other bill, but one you don't have to "pay" if an emergency comes up.
Making savings automatic eliminates the temptation to spend that money for fun today instead of fun on a vacation in a few months.
If you spend it all on little fun things today, you'll never get to go on that big vacation in a few months.
4. Sell Unwanted Items
Sell items you no longer need or use to make some extra cash. Then, immediately put the proceeds into your travel fund.
This isn't a savings tactic so much as a creative way to pay for travel, but the result is the same.
Selling old clothes or an unused bicycle could pay for a snorkeling excursion or a ticket to an amusement park.
It doesn't matter if you prefer holding a garage sale or using an online marketplace. Both can handle selling big and small items.
Good to Know: You don't have to sell all your nice things. We only use this to declutter our house of things we no longer use. Do a check every 3-6 months and see what you find.
5. Use a Travel Rewards Credit Card
Pay everything (bills, small purchases, big purchases) with a travel rewards credit card to quickly accrue miles, points, or cashback to use on travel.
Then pay off your credit card each month! Accruing rewards is NOT an excuse to pay obscenely high credit card interest.
Airlines and hotel brands usually also award you loyalty status for getting their card.
So not only are you earning points to make travel cheaper, you could also get status which might include freebies like checked bags or room upgrades. Double win!
6. Avoid Foreign Transaction Fees
Sign up for a credit card that doesn't charge foreign transaction fees when you use your card internationally.
Most bank cards will charge a foreign transaction fee just for allowing a transaction when using your card anywhere other than your home country.
And they'll charge it every time you use the card, so three meals plus two museums visited plus an ice cream break equals six fees in one day.
Good to Know: This could be the same rewards card that you use for everything; in fact, we recommend it. Keep the number of credit cards you have to a minimum so you don't accidentally forget to pay one.
7. Use ATMs Wisely When Traveling
ATMs inside banks are always safer and usually have a better currency conversion rate than standalone kiosks in small shops or public squares.
Avoid ATM fees by using an ATM associated with your home bank, if possible.
If not, take out large amounts at a time, $200 vs $20, to reduce the number of ATM fees. Split the cash up in several safe spaces. Just don't forget where you hid it!
8. Avoid Unnecessary Expenses
Another practical tip everyone knows but seldom stops to really consider.
Avoid unnecessary expenses, such as buying souvenirs or eating at expensive restaurants, to save money while traveling.
Pictures are free and make great memories! Chances are you won't remember the details of that expensive-but-unremarkable meal five years from now.
9. Take Advantage of Travel Deals and Promotions
Keep an eye out for deals and promotions like sales on airfare or hotel stays.
Some third-party sites like Expedia and Booking can track this for you and send email updates.
10. Use A Travel Budgeting Tool
Use a budgeting tool like our Travel Budget Tracker to help you stay on top of your expenses and stick to your travel budget while you're on the road.
There are several apps that'll do this, too, but we prefer a simple spreadsheet that doesn't use data so we can update at the sidewalk café before heading to the next museum.
5 Travel Hacks to Save Money on Travel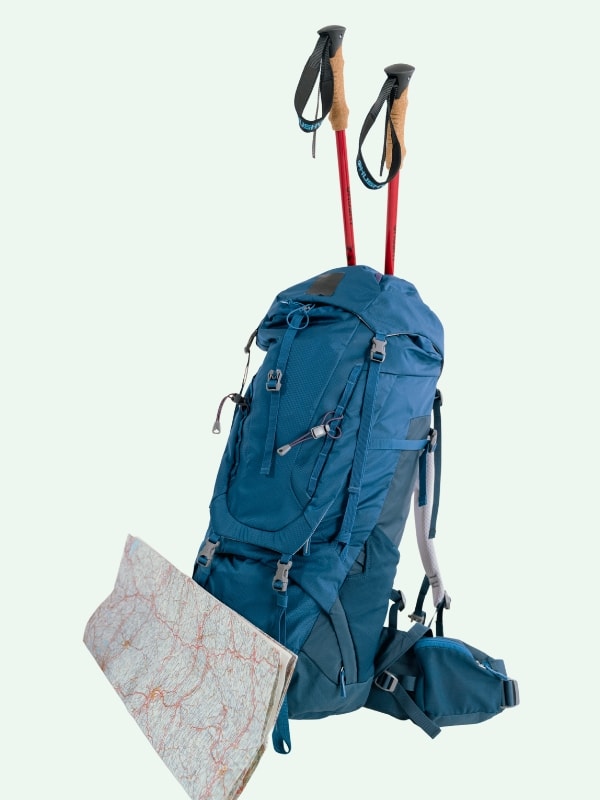 11. Become Loyal to Your Brands
Sign up for the loyalty programs with your favorite hotels and airlines to earn rewards and discounts. The trick here is to be loyal.
As you use them, you'll earn more points/miles and gain status, but you have to consistently use your brands to make this worth it. Otherwise, you'll never accrue enough points to use them on anything.
Loyalty status is one of the keys to travel hacking! All it costs is your email, and you can start earning free flights and stays.
12. Choose Budget-Friendly Destinations
Opt for budget-friendly destinations that offer affordable accommodations and activities.
Central America and Southeast Asia are two great options for budget travel.
Check for countries with a favorable currency exchange rate, and look for travel deals.
13. Travel During Off-Peak Season
The easiest way to make travel more affordable is to skip the high season. Traveling during less popular times will save you money on airfare and lodging.
Google "[destination] shoulder season" to find the decent weather without the crowds for your chosen destination.
14. Use Credit Card Rewards to Pay for Travel
Redeem credit card miles or points for flights or hotel stays, or use the cashback as a credit to your card to pay for tours, restaurants, or souvenirs.
If you're not actively on a trip but still earning cashback that may expire before your next trip, use the cashback to pay down your card balance and send an equivalent amount from your checking account to your savings.
15. Know When to Book and When to Keep Looking
International flights are best booked at least 3-9 months in advance, whereas domestic flights may still have deals up to a month in advance.
Don't forget seasonality, either. It's generally smart to book flights in the opposite season you plan to travel.
This means you want to book your summer flights during the winter or early spring.
5 Ways to Save on Transportation
16. Choose a Less Expensive Mode of Transportation
Consider taking a bus or train instead of flying to save on transportation costs.
Trains are the best way to travel from country to country within Europe, and even some parts of the US have good rail systems.
Don't bother flying if your destination is within a 4-5 hour drive. You'll actually save time by driving instead of flying.
17. Let Someone Else Find Cheap Flights for You
Get a subscription to Going (formerly Scott's Cheap Flights) and let them do all the hard work of finding cheap flights.
They email you daily or weekly (your choice) and tell you how good of a deal you're getting from your local airports. Book a flight and save hundreds of dollars.
Pro Tip: This is hands down our favorite way to find cheap flights and something we've personally used many times to save hundreds of dollars. Here's what to expect with a Going subscription. You'll save money if you book just one flight deal.
18. Opt for a Sleeper Cabin on a Night Train
Save on both transportation and lodging costs when you book a sleeper cabin on a night train.
We recommend the sleeper bunk rather than just a seat. You get more comfort and space than a train seat, which is basically an airplane seat, which we can all agree is the worst place to try and sleep.
Bring an eye mask and ear plugs to help you sleep.
19. Slow Down for a Minute
Choosing the slower method of travel is often the cheaper option. Take the 2 hour ferry rather than the 45 minute express ferry.
Same concept applies for trains and other public transportation.
20. Try Carry-On Only
Avoid the stress, time-suck, and fees of checking bags and try the carry-on only life. Checked bag fees can be as much as $40 per flight, and heaven help you if it's overweight.
If you pack responsibly, you can get 2-3 weeks' worth of clothes in a carry-on bag.
5 Ways to Get Around Town on a Budget
21. Look for Group Discount Passes on Public Transport
Take advantage of public transportation options to save on gas and parking fees. In big cities, it's often much faster to take the subway/metro than it is to drive.
Some destinations offer tickets made for groups, like the Bavaria regional train ticket in southern Germany. One ticket allows up to 5 adults to ride all day on one pass.
22. Get a Hop On, Hop Off Bus or Trolley Tour Pass
Trolley or bus tours usually stop at 20-25 popular sightseeing stops around town, and they include some history or jokes while you ride!
Make sure you get your money's worth out of the pass, though.
23. Walk or Bike
Not only will this save you money, but it's also a great way to explore your destination in between museums and activities.
Biking around town lets you explore your destination further and faster than you could on foot. It's also a great way to enjoy the beach!
24. Try Renting a Scooter
In some cases, a scooter is a motorized child's toy and in others it's a motorized bike like a Vespa.
Be confident in your abilities to drive either option, and it can be a cheap way to get around town quickly.
In US cities, the motorized child's toy version is rented out by two big brands: Byrd and Lime.
You'll find the adult Vespa-like versions for rent in Europe and Asia.
25. Use Your Resort's Shuttle
Many hotels and resorts have complimentary airport shuttles for their guests, and some also offer shuttle services to major tourist attractions around town.
Both are good ways to save money while traveling.
Just be aware that they can both be slow, especially if you have to call the hotel to arrange pickup.
5 Ways to Save Big on Accommodations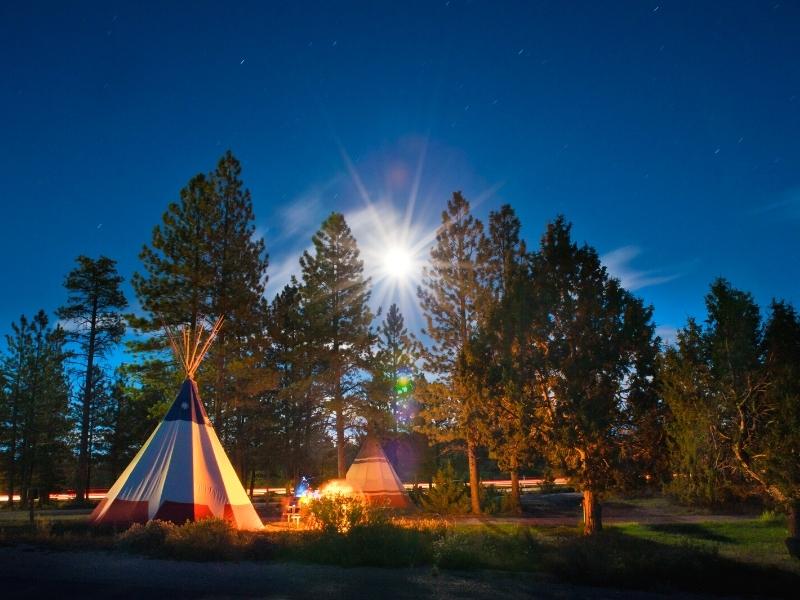 26. Try House and/or Pet Sitting
Housesitting websites like TrustedHousesitters offer free accommodation in exchange for taking care of someone's pets and home while they're away.
If you love animals, this could be the perfect way to explore a new area without paying for a hotel.
27. Consider Alternative Accommodations
Instead of staying in a hotel, try camping in a tent or campervan, staying in a yurt or cabin, or even couchsurfing.
Glamping has created some super creative accommodations. We've seen old train cars, Oregon Trail-esque wagons, and treehouses all on the market.
It's certainly one of the most creative ways to save money on travel, and you're sure to impress your friends with the stories and pictures when you get home!
28. Get a Special Rate
Join a program like AAA or AARP to take advantage of discounts and perks.
Both can get you special discounted rates at hotels, as will being a loyalty member or having a corporate account.
29. Go Big with a Group
That perfect Airbnb on the beach with a pool that goes for $600 a night isn't so bad when you split the cost 6 ways with your friends or family.
If you're planning a family reunion or a friends' group trip, consider sharing a big rental to save on lodging costs and make the trip more affordable for everyone.
It's also easier to hang out as a group if you have a central location with easy access to bedrooms for nap time and kitchens for evening popcorn or cocktails.
30. Negotiate with the Rental Host
This won't always work, but sometimes you can negotiate the nightly rate before booking a rental.
You'll have a higher rate of success with individuals or small property managers.
Be reasonable and respectful when communicating and understand that they don't have to agree to reduce the rate. It should be a mutually beneficial discount.
5 Ways to Save on Food at Home & While You Travel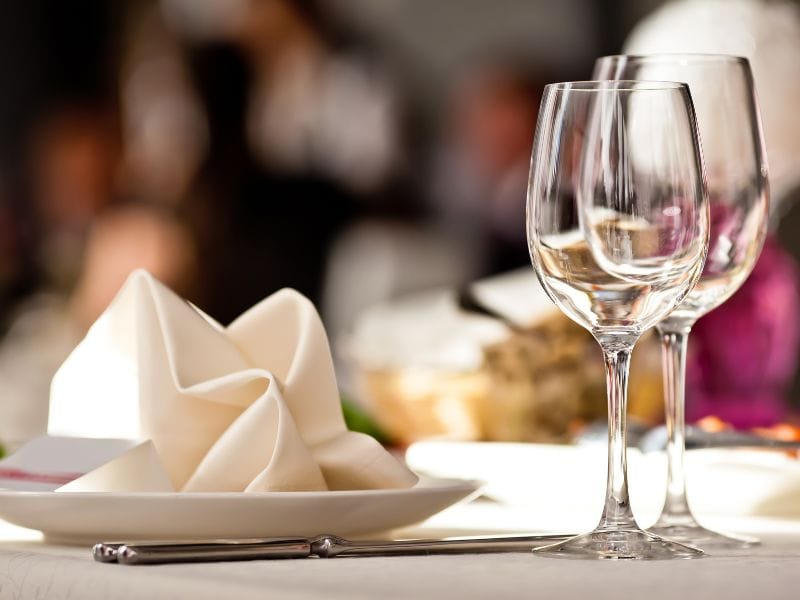 31. Cook at Home More
Eating out adds up quickly, as we all know. Save money by making meals at home and bringing leftovers to work.
Even using a meal prep service like HelloFresh or HomeChef will save you money compared to eating out at restaurants.
32. Plan Your Meals
Plan your meals in advance to avoid overspending on food on a whim. This works at home and on vacation.
If you plan to eat a nice dinner out on Thursday, you can opt for a cheap dinner in on Monday so your budget works out.
If you're staying at a resort or taking a cruise, pre-book your restaurant reservations for the week on the first day. Better yet, arrange it all before you arrive if you can.
33. Take Advantage of Free Breakfasts
Many hotels offer free breakfast, some great and others just ok. Either way, it's usually cheaper than buying breakfast elsewhere.
Good to Know: Beware of breakfast inclusive rates. These are different from hotel chains that include complimentary breakfast; those offer breakfast to everyone, no matter what room they book.

The hotels that offer different room rates, with and without breakfast, are often charging an extra $25 or more per person per day to include breakfast at the hotel restaurant. They're pretty much never a better deal than going out to a local shop.
34. Avoid Tourist Traps
Restaurants in popular tourist areas are always more expensive and usually less authentic.
Eat away from busy tourist areas for more reasonably priced restaurants. Follow the locals! It's a good way to keep travel affordable.
35. Eat a Big Lunch Out and a Small Dinner In
Lunch menus at restaurants are often similar, if not identical, to the dinner menus and are usually cheaper.
Go for a big meal at lunch and have a lighter meal, possibly at home, for dinner.
5 Ways to Save on Activities & Entertainment
36. Do Free Activities
The obvious answer, but one often overlooked on fancy international destinations. It's like we feel we're not on vacation if we're not spending money? False!
Seek out FUN free things to do, like going to the beach, hiking, or visiting museums with free admission.
These don't have to suck. There are a lot of cool but still free things to do in the world. All you have to do is look for them.
37. Buy a Sightseeing Pass
Planning to visit ALL the sightseeing spots on your next vacation? A sightseeing pass might save you some money.
Use our Sightseeing Pass Cost Analyzer to determine if you'll get your money's worth before you buy it.
Once you've established you'll save money on travel by using a pass, make a plan to use the pass.
It's one thing to say the cost makes sense, but it's quite another to achieve those savings if the activities you want to do are spread out all over and impossible to do within the time constraints of your sightseeing pass.
38. Use Discount Websites
Websites like Groupon or LivingSocial can offer great deals on local activities and attractions.
We especially like these for local travel when it uncovers a hidden gem small business you had no idea existed because Google was gatekeeping…
39. Look for Free Entertainment
Find free concerts in the park, street performers, or bars or restaurants with live music nights.
Contact the local tourism board or information center.
They love to support their local venues and events, and there's a good chance they'll have a discount, too.
40. Take Advantage of Special Discounts
Many museums, movie theaters, and other attractions offer discounts to students, seniors, veterans, teachers, or healthcare workers.
Bring your special ID with you, even on an international trip! They might honor the discount if you have an ID.
---
---
What's Your Favorite Creative Way to Save Money on Travel?
We hope these ideas for how to make travel cheaper has inspired you to start planning your next adventure!
Remember, every little bit helps, so don't be discouraged if you're only able to implement a few of these ideas. The most important thing is to have a plan, stay focused, and stay motivated.
So, start small, make changes where you can, and watch your savings grow!
Happy Travels!
Share It!