Finding amazing deals on airfare takes an enormous amount of patience and time, if you try to do it yourself. Most would-be cheap flight hunters give up and book a flight without really getting a deal.
Someone should really invent a way to find flight deals up to 90% off, with the data to back up that outlandish claim, and all you have to do is receive an email and click a few buttons to get those deals.
Good news! It already exists, and it's called Going (formerly Scott's Cheap Flights).
Have you heard of this hassle-free service? We've been using it for years, and it's our go-to for finding cheap flights!
Let's dive into the details of what it is and how it works, and, most importantly, is there a catch? Keep reading as we review Going and determine if it's really all it's cracked up to be.
---
This post may contain affiliate links. As an Amazon Associate and associate of other programs, I earn from qualifying purchases. This means if you click a link and make a purchase, I may earn a small commission at no extra cost to you.
---
Head's Up: Scott's Cheap Flights is now Going
In January 2023, Scott's Cheap Flights officially changed its name to Going.
We were confused, too. Why? And why something so generic?
We assume that the name change foreshadows a move into other facets of travel, but that's just speculation on our part.
✳️ Name change aside, the quality of their services hasn't changed.
You can still get amazing flight deals delivered straight to your inbox so you don't have to set a million Google alerts.
Keep reading for more details on why we think Going (Scott's Cheap Flights) is the best cheap flights finding tool out there!
What is Going?
Going is an email subscription service that finds amazingly cheap airfare deals and emails the good news to its members.
They do all the hard work of actually finding the cheap flight deal and confirming it's a good and trustworthy deal before sending out the information in an easy-to-understand email.
Emails include everything you need to know to book that cheap flight.
It's got a window for available dates, which airlines it applies to, and any special instructions for how to book the deal, if applicable.
There are three subscription tiers to choose from, including a free tier!
Each tier can be valuable for the right cheap flight seeker. We'll discuss those in more depth below.
What type of flight deals you receive (domestic vs international, seat class) depends on your subscription tier, but Going only sends quality flight deals.
Reputable airlines and reasonable layovers only!
Too Good to Be True: Is Going Legit?
Before we go further, let's address this main sticking point, because we know some of you are sitting there reading this with a healthy dose of skepticism and a small, knowing smirk, waiting for the other shoe to drop.
Going is a legitimate business that sends legitimate flight deals to its subscribers.
We know that seems too good to be true. There has to be a catch somewhere, but there's really not.
We use Going ourselves. The deals really are that great, and it's very straightforward to book.
No gimmicks!
They just have the time and manpower to find the deals that you could find yourself, if you had the hours to dedicate to flight research.
Pro Tip: For the nay-sayers, letting Going send you deals is so much easier than setting a million flight alerts yourself.
Actual humans, not an algorithm, are finding cheap airfare and confirming they're an honest-to-goodness great deal before sending out to members. We can't stress enough the amazing quality of these deals found by humans as compared to AI-generated third-party search sites.
Going does what it calls its "Bestie Test." If they wouldn't send it to their best friend or their own mom, they won't send it to members.
No $10 savings here; deals are always substantial. They also won't recommend a subpar airline, multiple layovers, or a soul-crushingly long layover.
You don't have to do anything extra to book these deals, either.
No sketchy third-party websites, no nickel-and-dime budget carriers, and no signing up for loyalty programs for an airline you'll fly once before it goes out of business.
Going actually delivers on its promise: cheap flight deals 40%-90% off of regular price.
What Kinds of Deals Can I Expect from Going?
Going finds airfare at 40%-90% discount. That's a big range, so let's break down the specific types of deals that you can expect to receive from a Going subscription.
Cheap Flights
Everyone, no matter which subscription tier you choose, will get cheap flight deals. These tend to be, on average, about $500 off of regular international economy flights.
Premium and Elite tiers also receive domestic economy flight deals, and Elite only gets first class, business, and premium economy domestic and international flight deals.
Weekend Getaways
Premium and Elite tiers receive Weekend Getaway deals every Thursday. These are last minute domestic or short international flight deals for your chosen airports, in case you want to escape somewhere fun for the weekend.
These deals are still deals, but they're not usually the ones so spectacular that you'd brag about it to everyone and their dog.
Reasonably priced last minute airfare is nothing to turn your nose up at, though.
Mistake Fares
The grand-daddy of all deals: the Mistake Fare.
As the name suggests, a mistake fare is when an airline accidentally publishes a ridiculously low fare.
Most of them look like typos. We're talking $63 roundtrip flights to Chile or $300 roundtrip flights to Australia.
These fares disappear quick, and sometimes the airline will cancel it entirely and refund your ticket.
But sometimes the airlines honor those tickets they mistakenly sold, and you get a steal of a deal that you will brag about to everyone you meet for the rest of your life.
How Does Going Work?
Now that we've (hopefully) convinced you this business is the real deal and could save you lots of money on airfare, let's look at how Going works.
The Going team is on the hunt for well-priced airfare all the time. They are an entirely remote company and have employees around the globe.
They do all the hard work: price-monitoring, flight alerts, and watching for sales. You could do this, too, and find the same deals, but who has time to do that?
They also have the data to compare the current deal to past flight prices to determine if that deal is just an ok deal or if it's a great deal.
That's the beauty of Going: hassle-free cheap airfare delivered straight to your inbox.
Signing Up
Go to the Going website and sign up for an email subscription. There are three subscription tiers: Limited, Premium, and Elite.
Limited is the free tier and includes international economy flights from up to 5 airports
Premium is the mid-range tier at $49/year and includes both domestic and international economy flights from up to 10 airports, as well as Weekend Getaways and Mistake Fares from your home airport
Elite is the luxury tier at $199/year for everything in Premium as well as first class, business, and premium economy domestic and international deals from unlimited airports and Mistake Fares from all airports in the US
The Emails
Depending on your preference and subscription tier, you could receive as many as multiple emails per day or as little as one email per week.
Pro Tip: You can choose to unsubscribe from all emails and just log in to your account on the website and search deals that way.

Note that unsubscribing from emails doesn't cancel a paid subscription. You have to do that separately.
The email subject line will be the destination and price range for the airfare deal.
A short intro blurb reiterates the destination, and then your airport(s) are listed with the price of the deal, whether or not it's a nonstop flight, the applicable airlines for the deal, and an approximate date window for the flights.
Some deals last longer than others, and if it's a Mistake Fare, Going tells you how to handle those as well.
If you see a flight you're interested in, click the button in the email for that deal. It will take you to Google Flights, where you can adjust your airport and filters, if needed.
From there, you'll book direct with the airlines.
If a flight deal is due to a sale on a specific airline, Going will give you the promo code, if any, and direct you how to book on that airline's website to get the cheapest fare.
Most deals don't require a promo code, though.
The Website
If you remember a deal you saw in your emails but can't find it now, never fear!
Sign in to your account on the Going website and you can filter and search all current deals available to you.
This function is super helpful, particularly for the Premium and Elite tiers, as there can be a lot of active deals and it can be hard to choose just one.
The filters allow you to pare down your choices and reduce overwhelm. Search for a specific month you want to travel, an airline with which you have loyalty points you want to use, or whether or not you want a nonstop flight.
Your online account is also where you can check and change your account settings.
See when your current subscription expires
Change billing information, if applicable
Adjust email frequency
Choose your departure airports
Get a referral code to refer friends
Contact support
Lastly, the Going team provides city guides for popular destinations, how-to articles for travel planning, and informative articles about the travel industry, like which airlines are trying to merge and how labor strikes are affecting travel in certain countries.
Which Going Subscription is Right for Me?
We strongly recommend the Premium subscription! It's the one we use and love.
It offers the best variety of deals for your money, and at just $4 per month, it's doable for almost every budget.
If you're unsure and not ready to commit money to it, sign up for the free Limited plan.
If you want those sweet, sweet first class or business class flight deals and know you will book one within the next year, choose the Elite tier.
Everyone else, get yourself a Premium plan!
The Best Way to Use Going
The two keys to making Going work for you is to be flexible-ish on dates and destination and to start looking for flights at the right time.
We know there's nothing you can do about when your kids are on spring break or when you have a deadline at work, but in all other cases you have the final say on when you go on a trip.
Be Flexible
Most people will choose a destination first, then choose dates, and then go looking for flights.
You've painted yourself into a corner by limiting your options drastically right off the bat.
Instead, find the flight deal first.
We all have bucket lists, whether it's an official list you have written down or it's a gut reaction when you hear a destination.
You know where you want to go, where you'd give an arm and a leg to go, and where you're not interested in visiting.
Wait for a Going deal that excites you, find dates that work for the deal and your schedule, and then do a quick hotel search of your destination.
And we mean quick! Spend no more than 15 minutes on a site like Booking.com or your favorite loyalty hotel chain's website.
Get an idea of the average nightly rate for the potential flight dates. You're not booking a hotel, just skimming prices.
If hotel rates are acceptable for you, book the flight deal. Come back to find a hotel later.
Look at the Right Time
Myths and outdated advice abound in the cheap travel universe.
"Book at 9AM on a Tuesday morning for the best flight price!"
That had some truth behind it back in the day when computers were the size of an apartment, but it's woefully outdated in today's world of adaptable algorithms with constantly changing demand.
Scott Keyes, founder of Going, wrote a book called Take More Vacations, and in it, he talks about Goldilocks Windows for booking flight deals.
These are guidelines for how far ahead you need to book a flight to get the best deal.
You'll notice after a few months that the cheap airfare Going sends out almost all fall within the Goldilocks Windows.
Flight deals sent out to Going members are usually for dates 2-6 months out; sometimes more, sometimes less.
Booking your trip a season ahead is the best way to save on airfare. Scott knows that, has the data to prove it, and runs his business that way.
Going Review: Pros + Cons
We unhesitatingly say that Going is 100% worth it.
If you've been around us for longer than a few days, you know we're big fans of this service.
You'll save hundreds of dollars on airfare if you book one or more of their airfare deals.
But, as much as we love it, there are, of course, limitations to it.
We'd be remiss to not discuss all the advantages and disadvantages of Going so you can decide for yourself if it's worth it for you.
We'll start with dessert and end with the veggies.
Advantages of Going
✅ Mind-blowing Savings
Going boasts finding airfare deals up to 90% off of regular price, and from what we've seen, that's actually true.
Most deals are an average of $200 or more off per domestic ticket or $500 or more off per international ticket. Not an insignificant amount, especially if you're booking multiple tickets for a family trip.
The truly steep 90% discounted fares are called mistake fares. Going walks you through what that means and how to book those.
✅ Low Membership Fee
While the free membership tier is, of course, awesome, the paid membership levels are also a very good value for the content received.
Premium pays for itself, usually several times over, the very first time you book a Going deal.
Forego one family dinner out per year and save yourself hundreds or thousands on airfare.
Likewise, the Elite membership will pay for itself if you book higher-priced tickets anyway. Average savings per ticket in the Elite tier can be thousands of dollars.
✅ Super Convenient
Using Going to find cheap airfare is about as easy and convenient as it can get. No time is wasted on your end.
You really just have to read a few emails before or after work, click a few buttons, and you've booked your next flight at an incredible discount.
Disadvantages of Going
❌ Not available worldwide
The biggest drawback for Going is it currently only services the US market. That includes St Thomas, USVI, Puerto Rico, and Guam as well as all other US cities.
What that means is all flights will originate from a US city or territory. They'll find you the best roundtrip deals from Seattle to Sydney, but not deals from Sydney to Seattle.
But you don't have to live in the US to sign up for the subscription service.
If you're planning a trip to the US or can get to a US city easily from your home airport, the savings could still be worth it.
❌ Limited features for free
The free tier has admittedly limited features. That's why they named it the Limited tier. If you're looking for economy tickets to an international destination, the free tier will serve you just fine.
But if you want to travel within the US, you need the Premium tier, and if you want to find first class seats at a discount, you need Elite.
Going FAQs
>> Will They Spam My Email?
You have control of how often you receive Going emails. If you're unhappy with the frequency, adjust your settings in your account.
>> Are the Deals Actually Good?
Yes. The Going Bestie Test ensures you're getting the best deal. Price is, of course, the first factor, but deals are also vetted for reputable airlines and reasonable layovers.
>> Does the Free Subscription Tier Expire?
Nope! You can stay in the free tier as long as you're satisfied with it.
>> How Much is Going?
The Limited plan is free and never expires.
The Premium plan is $49 per year, just over $4 per month.
The Elite plan is $199 per year, which works out to less than $17 per month.
>> How Soon will My Subscription Pay for Itself?
Premium pays for itself the first time you book a deal. Elite can also pay for itself with one booking, if you go for the right deal.
The Verdict: Is Going Worth It?
Absolutely! Going is hands-down our favorite way to find cheap airfare, whether domestic or international. It eliminates ALL the hassle from finding and booking flights.
The hardest decision is often which deal to choose because there are so many!
More Travel Logistics Resources
Happy travels!
---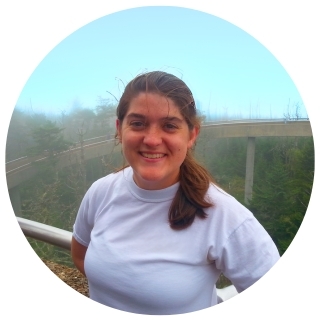 About the Author: Rachel Means
With six-figure student loan debt and only 10 PTO days per year, Rachel started traveling the world. A decade later, she's paid off her loans, changed careers, and been to 36 US states and 14 countries. She's an expert at planning and budgeting for travel and loves to help others do it, too! Read her full story here.
---
Share it!