Wondering if an Amazon Prime subscription is right for you? Is it an overrated expense that you don't need in your life, or is it going to make shopping easier, faster, and more convenient?
Personally, it's the additional perks that makes it worth it for me. I don't shop that often, so free shipping is nice but not a huge incentive.
Let's clear up all your questions about Prime, and review and decide if Amazon Prime is worth it for you!
---
This post may contain affiliate links. As an Amazon Associate and associate of other programs, I earn from qualifying purchases. This means if you click a link and make a purchase, I may earn a small commission at no extra cost to you.
---
What is Amazon Prime?
Amazon is the world's largest online retailer. I'm sure you already knew that, but let's take a minute to really appreciate what that means.
It's not a specialized or niche store that sells only one type of product, and they're not subject to seasonality like brick and mortar stores. They sell almost everything under the sun, all year round.
Need Christmas lights in June for your wedding? Amazon!
A life-size cut out of a specific athlete or movie star for a 10 year old's birthday? Amazon!
Pet supplies, groceries, electronics, clothing? Amazon!
And while Amazon is, of course, free to shop anytime, the Amazon Prime membership was created to help those consumers that shop online a lot.
The thing is, though, you don't have to use Amazon every week, or even every month, for a Prime membership to be worth the money.
I personally have Prime specifically for holiday shopping.
I purchase items from Amazon only occasionally throughout the year, but when it comes to holiday shopping, it's just so easy to order it all on Amazon, check out once, and get it all delivered at one time.
The money I save on shipping just from holiday shopping covers the annual fee for the Prime membership.
Not to mention the time, gas, and hassle I save by not having to go to 6 different stores around town and stand in holiday lines.
But the additional extras, like the unlimited photo storage and exclusive Prime Video shows, are really what makes this a no brainer for my pocketbook.
What's Included with Amazon Prime?
Free shipping
Same-Day, Next-Day, & 2-Day Delivery
Choose Delivery Days
Unlimited photo storage with Amazon Photos
Exclusive shows on Prime Video
Exclusive Prime members only sales
---
Amazon Prime Shopping Perks
The original intent of the Prime subscription was to give serial shoppers a reason to always come back to Amazon.
In the beginning, that meant free shipping. Nowadays, it's expanded into several buyer perks.
>> Free Shipping with Prime
First and foremost, a Prime subscription gives you free shipping on thousands of Prime purchases, no matter how big or small.
Products are marked with their eligible shipping discounts.
Filter search results by Prime eligible items only, so you're sure to find the right item that'll ship for free when you need it.
>> Prime Next-Day or 2-Day Delivery
Ever waited to the last minute to buy something important and then spent the evening running around town trying to find it? Yeah, me too.
With Prime Same-Day, Next-Day, or 2-Day Delivery, you don't have to change your procrastinating ways.
Search for your product on Amazon, filter by desired delivery timeframe, buy by the time indicated, and you'll have it on your doorstep in no time.
>> Prime Same-Day Delivery
We've separated Same-Day Delivery from 1- & 2-Day Delivery because it has some stipulations, depending on your address.
A $25 minimum order applies in some cities to be eligible for free same-day shipping, or else it's $3 per order.
Items eligible for same-day shipping are clearly marked.
>> Amazon Day – Choose Your Delivery Day
Gone are the days of having to ask your neighbor to take the box off your front porch because it was delivered 2 hours after you left for the airport for your 2-week vacation.
Well, that can still happen.
But with Amazon Prime you can specify an Amazon Delivery Day for your house and get all your purchases delivered at the same time on the same day instead of randomly showing up as they're shipped from various manufacturers or warehouses.
What's Included with Amazon Prime Besides Shopping?
Several perks are included with an Amazon Prime subscription.
Honestly, I use these other perks almost every day, significantly more often than the shopping perks.
All of these extras are icing on the cake with a Prime membership!
>> Amazon Music
Your Prime subscription includes a free, ad-free subscription to Amazon Music, their music streaming service. This is super handy when you're traveling.
Elephant in the Room: Yes, there is a paid tier for unlimited if you are a true music-hungry fiend that needs all the latest albums. (But Unlimited also has a free trial!)
Unlimited means you have access to all the music in their catalog. The included free tier doesn't limit the amount of music you can listen to.
The free tier locks some albums, usually newer ones, behind the pay wall for a while before unlocking them to all.
However, if you use the soundtrack feature it'll play songs it thinks you like, including some songs that are behind that pay wall.
Our advice: try the free version for a couple weeks with your Prime Free Trial, then sign up for the Amazon Music Unlimited free trial, and see which one you like better.
Build playlists, download songs to your phone so you can play them offline/without data, or even let it recommend songs to you based on your likes and dislikes.
I've discovered some new favorite artists in the middle of road trips with that last one!
>> Amazon Photos
How's unlimited photo storage sound? *crowd erupts into cheers*
If you're a shutterbug that's ever ran out of storage on your phone and in your Google account in the middle of a trip, like me, that Amazon unlimited photo storage is a life-saver!
Fair warning: video storage is limited to 5GB only.
That's a bummer, for sure, but I back up everything on a separate external hard drive as well anyway.
It's always good to have both a cloud storage solution (like Amazon) and a personal storage solution (like an external hard drive).
Amazon Photos also lets you share photos with family and friends and can sync to Amazon devices and use the photos as a screen saver or digital picture frame.
Get all the grandbaby photos in near real-time, even if you live several states away!
>> Prime Video
Prime Video is a movie and TV show streaming service, with thousands of options and a lot of Amazon original content to choose from, too.
If you'd rather, look it as you're paying for another streaming service rather than for free shipping. Movie streaming is a staple for long-haul road trips or flights!
How Much Does Amazon Prime Cost?
A standard Amazon Prime subscription is $139 annual or $15 monthly.
Prime Student subscriptions are 50% off of a regular subscription ($69 annual or $7.50 monthly).
Get started with this incredible 6 months free trial! Find deals on textbooks and other things every college student needs.
Prime Family includes a 20% discount on a recurring diaper shipment as well as other deals and discounts specifically for your growing family! Check it out and maybe cancel it once you potty train.
Is Amazon Prime Worth It?
Yes, Amazon Prime will pay for itself if you use it just a handful of times a year. (Mine does!)
But you've read my experiences, you've read all about what's included in Prime, so now there's nothing left for you to do but try it!
Start your 30 day free trail today, no strings attached!
---
~ Prime Big Deal Day Deals! ~
Every year, Amazon holds special shopping events just for its Prime subscribers. These Prime Days are like Christmas in July: not a real holiday but an excuse to run a good sale!
>> To be eligible for Prime Big Deal Day Deals, you must be an Amazon Prime member. <<
If you're not already, get a 30 day free trial here and get shopping!
---
More Travel Logistics Resources
Happy Travels!
---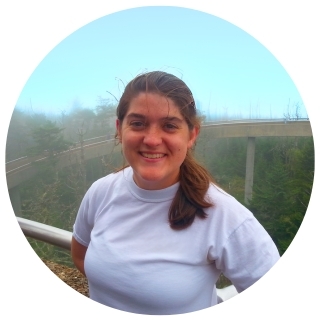 About the Author: Rachel Means
With six-figure student loan debt and only 10 PTO days per year, Rachel started traveling the world. A decade later, she's paid off her loans, changed careers, and been to 36 US states and 14 countries. She's an expert at planning and budgeting for travel and loves to help others do it, too! Read her full story here.
---
Share It!