Need a vacation but don't have the funds or energy to plan a full-blown trip right now? The answer: a staycation.
Staycations are a great way to get some rest and relaxation without breaking the bank or stressing about planning a trip. We've compiled the best staycation ideas that provide plenty of fun and relaxation, whether you're flying solo, with a partner, or including the entire family.
From outdoor adventures to cozy evenings in, here are 35 of the best staycation ideas for a relaxing time off.
---
This post may contain affiliate links. As an Amazon Associate and associate of other programs, I earn from qualifying purchases. This means if you click a link and make a purchase, I may earn a small commission at no extra cost to you.
---
What's a Staycation and Why You Need One
Staycations are the answer when you need relief from burnout but still have bills to pay. Take a vacation at home, a staycation, and relax without spending a lot of (or any!) extra money.
Staycations come in all shapes and sizes to suit different needs. Take a day, a weekend, or a whole week for a staycation escape from your everyday schedule.
Plan it just like any other vacation with fun activities, food, and relaxation taking top priority. All other mundane tasks go on hold, until you're officially "back" from your staycation.
Benefits of Staycations
Cheap alternative to a full-blown trip
Explore your hometown
No travel planning required
Relax knowing you're not going into debt to take time off
---
---
Keys to a Successful Staycation
In order for a staycation to really feel like a vacation, you need to treat it like a vacation. Here are 5 keys to success for a blissful staycation.
Mindset Shift
The first and arguably most important part is the mindset shift. Everyone knows that "vacation you" is a different person than "everyday you." You're not going to fully appreciate or enjoy your staycation if you don't tap into "vacation you."
Plan It
Contrary to what you may be thinking, it is important to make a plan for your staycation. If you try to wing it, you risk spending your staycation like you would any other weekend.
That is just not as satisfying or soul-lifting as going on a vacation should be. You want the same stress relief as a regular vacation, so make a plan to ensure you can have a vacation-like experience.
Prepare the House
Some staycations need a little prep work to pull off. You don't want a sink full of dirty dishes glaring at you all weekend while you're trying to relax. Get them done and out of the way before the staycation begins.
If you're planning a staycation that requires supplies, like ingredients to make smores or spa supplies, go get these before the fun begins. You wouldn't go to the store if you were at a spa; they'd have the sliced cucumbers waiting for you there.
No chores, etc.
This comes back to preparing the house, but it also applies throughout the staycation. It gets harder to ignore chores the longer your staycation lasts, but persevere through it. (Do you really need us to twist your arm on this? We didn't think so.)
Unplug-ish
Notice that little -ish on the end. We're not necessarily saying go full digital detox, although that could be your idea of a wonderful staycation. What this really means is unplug from your everyday digital distractions.
Email notifications for work should be OFF. Incoming work calls should be sent to voicemail and not checked until after your staycation is over.
Even friends and family shouldn't be able to call you for obligations. (They wouldn't be able to do that if you were out of town, and your staycation should be treated just the same.)
>> If you can achieve these 5 crucial concepts, you just might have the best staycation of your life!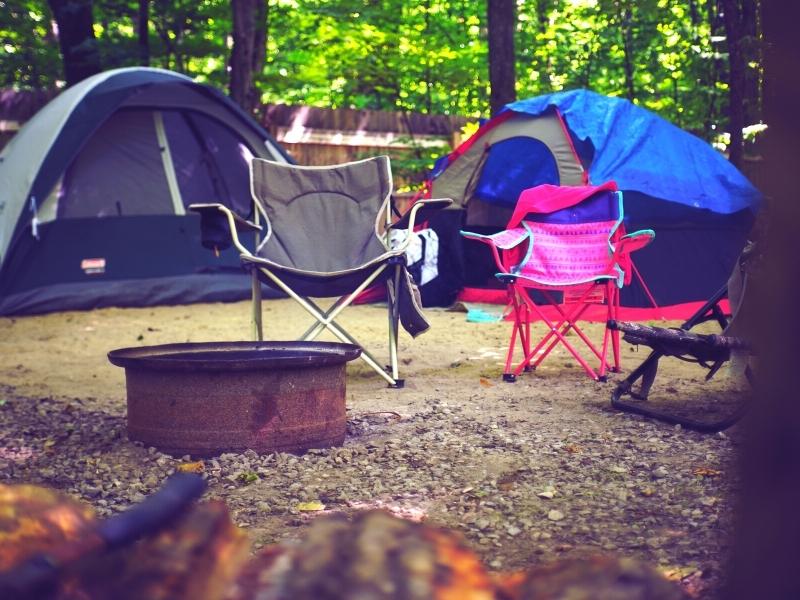 35 Best Staycation Ideas
We've collected 35 of the best staycation ideas we've ever heard of, and there're some good ones in here.
Remember: it's up to you if you want to make it a no-spend vacation or not. Vacationing in your home town will still cost some money, just not nearly as much as traveling elsewhere might.
We've broken the ideas down by category as well to help you choose the right idea for your situation, but don't be afraid of using any of these ideas at any time of year.
Pull multiple ideas into one staycation, and have fun!
Go-To Staycation Ideas for Everyone
These are the golden oldies, the tried-and-true best staycation ideas for pretty much everyone.
You can do all of these solo, in a group, or as a couple, whatever your preference happens to be.
1. Camping
Camping is a great change of scenery, getting you out of your house and away from your typical surroundings for a bit. It's also a flexible staycation idea, as you can do this no-spend or with a budget.
Grab a free site on public lands or reserve a paid site at your favorite state or national park. Hop in your RV or campervan with a cooler of food, or rent an RV for a week to try before you buy.
And there're so many ways to camp these days that it's even more accessible! Gone are the days of having to buy a tent and hundreds of dollars of expensive camp gear.
Car camping might be for you. Lay down the seats and crawl in your sleeping bag in the back.
2. Hometown Tourist
Isn't it odd how you can live in a place for years, decades even, and not visit any of the touristy sites in town?
But the second you figure out you're moving away, you scramble to try to visit as many of those touristy things as you can before you leave.
Avoid that, and go check out the cool places in your hometown now.
3. Take a Virtual Tour
If there's one good thing that came out of the world shutting down for a while, it's the rise of virtual tours.
Museums, cathedrals, and historic sites you previously had to travel halfway around the world to see are now available at your fingertips via a virtual tour.
4. Have a Destination-Themed Weekend
Watch movies or shows that showcase the destination, create your own version of a famous site in your house (hello cardboard Eiffel Tower), and eat like a local, with the help of a good store like World Market.
Sign up for Duolingo (our favorite free language learning software) and start practicing the language now so you're ready when the time comes for your real trip.
5. Day Trips from your Hometown
Anything you've ever wanted to see that's within 2-3 hours' drive of your house is fair game.
Maybe it's the next town over or a historical site or a state park. Maybe it's all three. Explore your own backyard without having to pay for a hotel.
6. Spa Day
The quintessential staycation idea. Whether you set up a spa day at home or splurge on a weekday pass to a local spa, you can't go wrong.
Get comfy, feel pampered, and destress.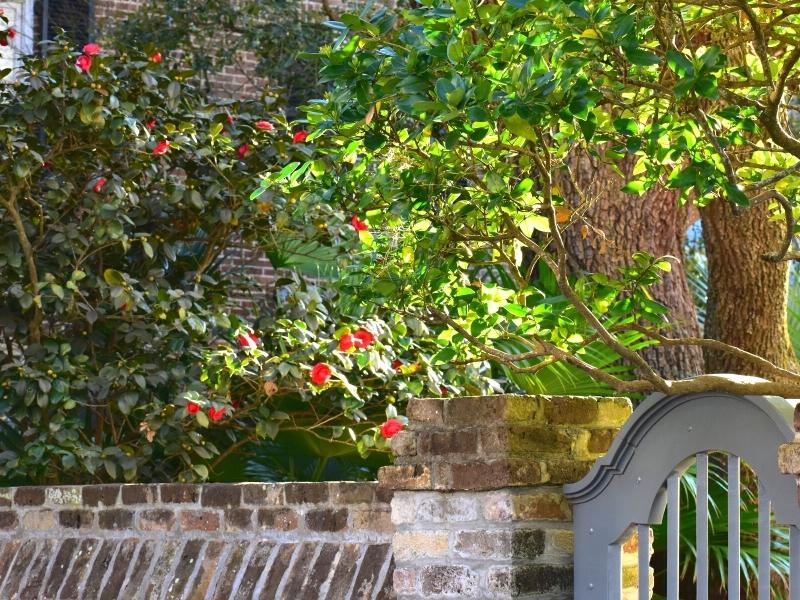 Solo Staycation Ideas: When You Just Need Some Me Time
Self-care is finally coming to the forefront as a priority for mental health, and what better way to do that without breaking the bank than have an amazing solo staycation.
These are some of the best staycation ideas, and certainly some of my favorites.
7. Photo Tour your Hometown
Are you always falling behind your traveling companions on vacations because you're not done taking photos of the amazing surroundings?
"It's a train station wall. How many pictures do you need?" Sound familiar?
Go photograph your hometown or a location nearby you've always wanted to take your time photographing. Sunrise or sunset, or both! A few hours or all day!
Go shoot to your heart's desire and not worry about impatient companions.
If you're new to photography or you just want to get better at it, find a guided photography tour in your hometown and get to learning!
8. Binge your Fav Trashy Show
Solo staycation means you can watch whatever you want! Now's the time to binge your favorite guilty pleasure that makes everyone else cringe. No shame; this is your downtime.
If you need to sip your wine and vicariously renovate houses or find conspiracy theories in ancient artifacts or yell at reality tv stars' dumb decisions or get freaked out by the latest serial killer documentary, do it.
9. Put a Dent in your To Be Read List
Finally read some of those books that have been collecting dust, whether physically on your shelf or digitally on your tablet.
You'd be surprised how quickly you can finish a good book when you have an entire, uninterrupted day or weekend to dedicate to it.
10. Go for a Bike Ride
Breathe the fresh air while you roll through town at your own pace, taking in the sights and sounds of your neighborhood.
Find a park or a bike path and explore somewhere new. Stop at the farmer's market or that boutique shop you've always wanted to check out. Just make sure any purchases will fit in your small backpack!
11. Binge you Favorite Video Game
Maybe gaming is more your style, and you have a new game just begging to be played nonstop for a few days in a row. Have at it!
Stock up on provisions so you don't have to leave the console or computer for long, maximizing your in-game time.
12. Hold a Goal Planning Retreat for Yourself
No, this doesn't have to be a New Year's staycation. Any time of year is a good time of year to start taking action.
It does not matter if it's a Tuesday in April. Just get started!
Take some time to reflect on the past 12 months. What's been good, and what's been less than ideal? Decide how you'll increase the good and decrease the bad, and write it down.
Do you have any fitness goals or financial goals you want to add to your routine? Map those out now, breaking them down into smaller, easier to accomplish steps.
Losing 25 pounds in 3 months is a good goal, but it's much easier to wrap your mind around when it's broken down into losing 1 pound per week.
Once you have your goals, decide how you want to track them. Draw a tracker in your bullet journal. Put reminders in your phone. Choose rewards for hitting milestones. Do everything you can now to ensure your success later.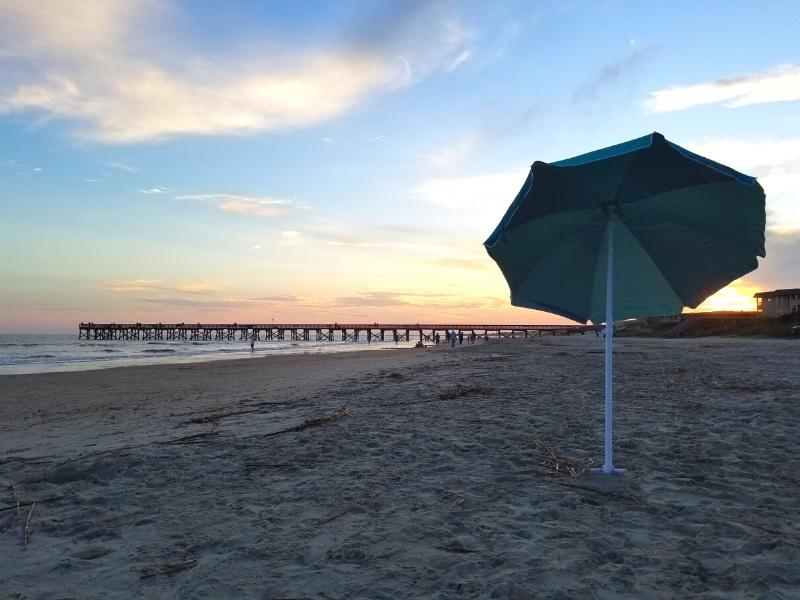 Romantic Staycation Ideas for Couples
Grab your honey and take a staycation together!
We can't always go away for, say, a romantic weekend in Charleston, but we can recreate similar experiences at home for a fraction of the cost.
Here are some of our favorite romantic staycation ideas for couples. Combine several ideas for a romantic staycation week or weekend!
13. Spa Day
We already mentioned this above, but this is an especially good one for couples, whether you go to an actual spa or you set up one at home.
14. Stay in Bed All Day
Sleep in, stay in your robe all day, lounge in bed while you read or watch TV together, daydream about your next vacation or your 5 year plan, take an afternoon nap, play cards, whatever.
Use food delivery so neither of you have to cook.
15. Hotel Staycation
Use some rewards points and spend a weekend in a nice hotel with lots of included amenities.
Check out the pool or other unique amenities. Dress up for a nice dinner one night and order room service the next. Check out the rooftop bar or the hot tub.
16. Cozy Up in Front of the Fireplace
Have your favorite drink and enjoy the ambience. Bonus points if you can fall asleep in a cozy pile of blankets and pillows near the fireplace.
17. Play Board Games or Assemble a Puzzle Together
Make it a 1000 piece puzzle to keep you busy longer than an hour, and throw in a few games every now and then to break up the day or weekend.
Go all out with snacks, drinks, the whole nine yards. Put on a throwback music playlist and enjoy being a kid again.
Do NOT keep track of who wins the most games.
18. Cook a Meal Together
Making a delicious meal together can be a really great way to connect with your partner.
You'll be forced off your phones and into chatting with each other as you chop veggies, simmer ingredients, and bake delicious concoctions.
If your cooking repertoire is limited to things that come with 5 instructions or less on the box, consider attending a cooking class instead.
Or, make your boxed meal and then watch a cooking program together while you eat.
19. Breakfast in Bed
Glam it up just like room service! Use a tray, have juice and coffee, make fancy eggs or waffles, and include a personal touch, like a small flower vase or an origami napkin.
Not a chef? No problem. Serve the pre-bought diced fruit medley in one of your bowls and put the Egg McMuffin on one of your plates.
Winter Staycation Ideas to Destress around the Holidays
Most of these fun, winter-themed staycation ideas are shorter activities that you can fit into a single day.
That's because many people take time off at the holidays to spend with extended family and only have a day or two to themselves between the extended family chaos and returning to work.
Use those in-between days wisely! You're still on vacation, and might need a vacation from your family holidays vacation.
20. Have a Baking Weekend
Dedicate one weekend to baking all the scrumptious holiday treats in one go. The kitchen will be nice and warm with the oven constantly baking cookies, tarts, and breads, and your house will smell amazing.
Get the whole family in on it, stirring, decorating, and tasting everything!
Don't worry if there's no way you can eat all your treats. Take extras to share with friends and coworkers, send a treat bag to your kids' teachers, or package some up and ship to relatives.
21. Movie Marathon
This could be random movies where everyone picks their favorite and you watch them all.
It could be a movie series like the extended edition Lord of the Rings, or it could be themed like the 12 days of Christmas.
Get cozy on the couch or in a pile of pillows and blankets on the floor, bring your favorite movie snacks and drinks, and settle in for a good time!
22. Christmas Lights Scavenger Hunt
Pile everyone into the car with their favorite holiday drink, put on the jolliest playlist you can find, and go find Christmas lights!
You don't have to have a planned out route. Just turn into any neighborhood you think has potential.
If you want a sure thing, google "Christmas lights near [your town]" and find the best ones nearby. Many towns have festival of lights with impressive displays. Worth a night out!
23. Christmas Tree Decorating Contest
Get a few small, cheap, $20 fake Christmas trees, split into groups, and have a decorating contest!
If you need supplies, stop at a dollar store first and get everyone the same supplies. Set a timer for 30 minutes or an hour, and see what you can come up with.
If you're not into competition, travel around the world via Christmas trees instead. Decorate several small trees for each of your favorite travel destinations from around the world.
Have a Paris tree or a Caribbean tree or an Australia tree! Or decorate by type, with a beach tree, a mountains tree, or a national parks tree.
24. Have a Beach Day in your Living Room
Set up the beach lounger, turn on a beach scene YouTube video, point a fan at your face, get an umbrella drink with a neon bendy straw, and spend the day lounging like you're at the beach.
Maybe that's reading, maybe it's listening to music, or maybe it's napping in the sun.
25. Have a Nerf Gun Fight
We'll go ahead and point out that this is not the cheapest endeavor in up-front costs, as you really need to have at least one gun per participant and plenty of extra ammo, but it makes for really fun and exciting memories later on.
And, of course, it can be repeated as often as you like.
Make sure everyone understands the safety rules first (no face shots, no low blows, no socks when running on the hardwoods, no slamming doors for cover, etc.).
Then, spread out the guns and ammo, and have fun!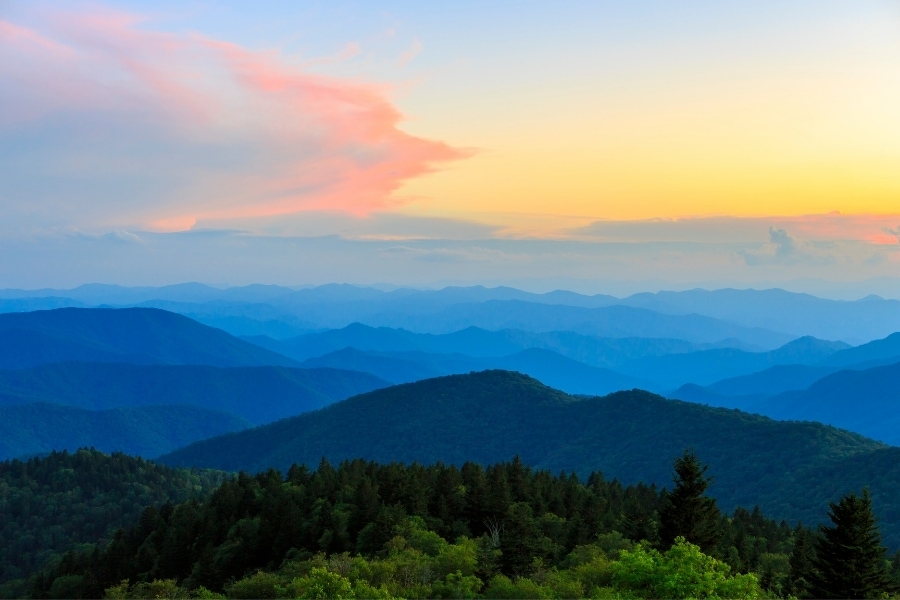 Summer Staycation Ideas to Enjoy the Warm Weather
The best summer staycation ideas are all about getting outside and enjoying the warm temperatures and long hours of sunlight. Don't forget your sunscreen and bug spray!
26. Backyard Camping
Camping at home has all the charm of the outdoors but with the convenience of central air and hot showers, and no raccoons trying to steal your food out of your cooler! (Yes, we've had that happen.)
This is perfect for getting younger kids used to the idea of camping before you drag them into the semi-wilderness and find out they can't handle it.
Set up the tent and sleeping bags, have a campfire and cook over the fire, and watch the stars come out. Don't go inside unless you have to; act like you're really camping!
27. Backyard Movie
Throw a sheet on a makeshift clothesline or find a large enough spot on the side of the house without windows, and set up a projector to stream a movie.
Create a cozy pile of blankets and pillows, bring your favorite snacks and drinks, and watch a movie in your backyard.
Turn it into a weekend-long special by watching a trilogy, like the Lord of the Rings movies.
Or, go for the epic week-long saga and watch all eight Harry Potter movies or all nine Star Wars movies. It'll be like your very own film festival!
Pro Tip: We recommend you keep things light PG-13 and under or you might have some angry neighbors. If your favorite movie isn't appropriate for most audiences, then move your film festival inside.
28. Get on the Water
Float a river. Paddleboard the creek. Kayak the lake. Whatever you have near you that interests you.
All of these can be affordable day-long trips. If you live in the right area, you can probably do all three in one weekend.
29. Take a Hiking or Backpacking Trip
Plan a multi-day backpacking trip or take the time to do several all-day hikes that've been on your list for a while.
You'll figure out your hiking groove and can test out new gear before taking up precious luggage space for it on another vacation.
If you've never done an overnight backpacking trip, a 2-3 day trip is a great way to test the waters and see if you actually like it before committing to a longer trip.
30. Visit a Nearby National, State, or City Park
You're lucky if you have a nearby national park, but state parks and city parks can be just as fun and sometimes much more affordable.
Get outside and experience a new landscape, the perfect way to escape your typical surroundings.
Hiking is our favorite way to explore parks, but there's also camping, paddling, swimming, playgrounds, boating, nature trails, fishing, historical sights, and bike trails.
If you live near a national park, monument, etc., we recommend you get an America the Beautiful Annual Pass.
Generally, if you visit 3 parks in a year the pass will pay for itself. Ours paid for itself in a matter of days on this Las Vegas Road Trip.
31. Have a Water Day at Home
Set up the sprinkler and let the kids run through it while you're also watering your lawn. Get a kiddie pool and sit with your feet in the water.
Hold an epic water fight. Buy a bunch of (biodegradable) water balloons, some inexpensive water guns from the dollar store (did you know small squirt bottles work just as well?), and a couple of really good super soakers from Target.
Set up stations around the yard. Have everyone start in the same spot, and yell, "GO!"
Productive Staycation Ideas
Sometimes, you want to improve your life by learning something new or renovating your home. Trying to do that in a few snatched hours in the evenings can take forever and be demoralizing.
Remove the time constraint and give yourself a week off of your 9-to-5 to focus on learning your new skill or handling a small renovation.
32. Take an Online Class
Use your staycation to learn.
I knew a guy whose wife took a two-week crash course in coding and software, got a certificate for the class, and found a job not long after as a software engineer, more than doubling her previous salary.
Now, that is an extreme example.
But maybe there's something similar out there that you're interested in, like proofreading or learning Microsoft Office. Both of those can be certificate programs that could lead to job opportunities.
A productive staycation could become a turning point in your life. What do you want to learn?
33. Learn a New Skill/Hobby
Experiment and try something new. Perhaps you want to once and for all master manual mode on your DSLR, or try that fun DIY craft you found on Pinterest.
Take a day or weekend to try all the fun things! Even if you end up with a few failures, you'll have some funny stories and pictures to share!
34. Start a Side Hustle
Everyone talks about side hustles these days, and maybe you've been meaning to start one that really interests you. You just haven't had the time.
Use your staycation to get your exciting new venture up and running. Take the plunge and start your blog or set up your Etsy shop.
You'll never know if it's going to work for you if you never get started. Take action and see where your passion can take you!
35. Do a Home Renovation Project
Let's first clarify that home renovation projects are rarely stress-free or relaxing in the during phase, but once completed, they're usually a huge source of pride. We'll brag about it until the cows come home, and rightly so.
The key here is to choose a project that you can definitely accomplish within the timeframe of your staycation, even if you have setbacks.
This could be something as simple as tiling a bathroom or kitchen backsplash or as complicated as installing a pocket door.
You are not going to completely renovate a kitchen in a weekend. You could facelift a bathroom in a weekend, though.
Choose a project wisely, prepare ahead of time, and get to work early so you don't run out of time!
What're Your Best Staycation Ideas?
Now that we've got your creative juices flowing, what's your ideal staycation look like?
It could be one of the above or it could be something super specific to you. Doesn't matter as long as you treat it like a vacation.
Enjoy your best staycation life!
More Travel Logistics Resources
Happy travels!
---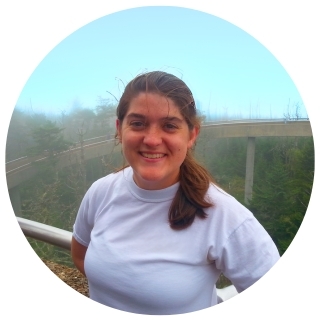 About the Author: Rachel Means
With six-figure student loan debt and only 10 PTO days per year, Rachel started traveling the world. A decade later, she's paid off her loans, changed careers, and been to 36 US states and 14 countries. She's an expert at planning and budgeting for travel and loves to help others do it, too! Read her full story here.
---
Share it!