There's just something special about Charleston, SC that makes it irresistibly romantic.
Strolling hand-in-hand with your favorite person in the world as you watch the sun rise over the harbor.
Biking down tree-lined streets, flowers in bloom on a warm spring afternoon.
Sipping a drink at a rooftop restaurant while you watch the sun set over the city.
It's the perfect combination of Southern charm and just-right-but-not-too-hot climate. So, what are you waiting for?
Let's dive into the most romantic things to do in Charleston for date night and get your romantic weekend getaway planned!
---
This post may contain affiliate links. As an Amazon Associate and associate of other programs, I earn from qualifying purchases. This means if you click a link and make a purchase, I may earn a small commission at no extra cost to you.
---
The 21 Most Romantic Things to Do in Charleston
1. Take a Sunset Cruise
What's more romantic than a sunset cruise on the water? Sit back and relax as the captain cruises around Charleston Harbor for heavenly sunset views.
The most popular cruises involve drinks and an hour or two on the water for $45-55 per adult, but dinner sunset cruises are also an option for around $50-60 per person.
2. Sail Charleston Harbor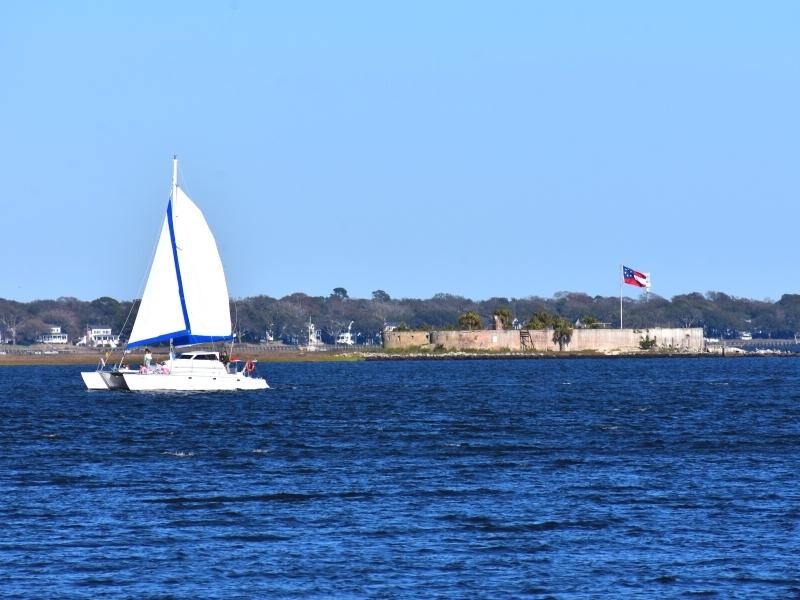 Hearken back to Charleston maritime past and sail the harbor on an honest-to-goodness three mast sailboat, The Schooner Pride.
Afternoon dolphin spotting sails and sunset sails are both an option. Neither tour is narrated, so you can actually talk with your partner in between seeing famous landmarks like Fort Sumter and the Ravenel bridge.
Charleston Harbor is home to several pods of dolphins, and they love to play in the surf from the boats. Or enjoy the sunset without the bothersome hum of a boat engine. This boat runs on wind alone!
Dolphin tours run $50 per person; Sunset sails are $70 per person.
3. Attend the Symphony at the Gaillard Center
Home of the Charleston Symphony Orchestra, the Gaillard Center is the place to go for an evening of classical music. Enjoy the masters like Beethoven and Tchaikovsky, or something more modern like The Great American Songbook pops concert.
Depending on day and time, tickets range from $25 per seat to $150. A good option for a range of budgets.
Big classical music fans? Time your Charleston getaway to coincide with the Spoleto Festival at the end of May and beginning of June. Tickets for the festival go on sale in February.
4. Admire Morris Island Lighthouse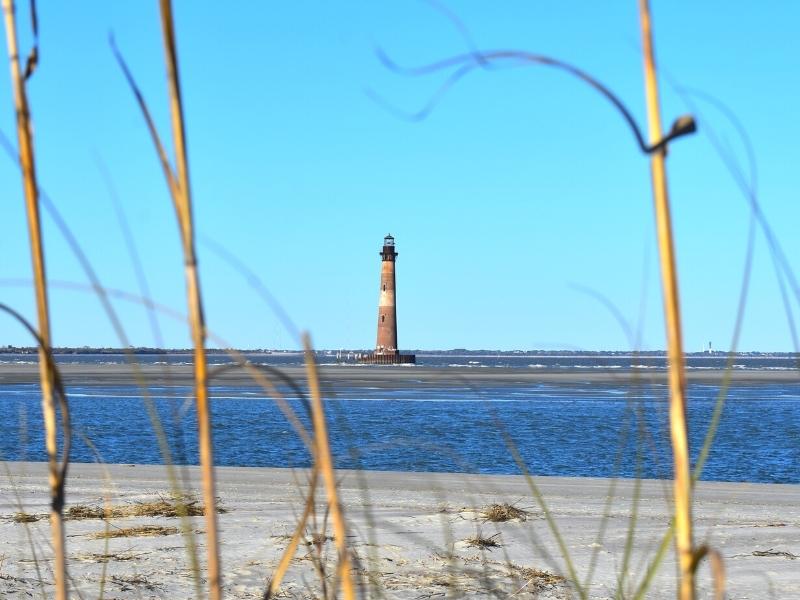 Need something a little more budget friendly for date night? No problem.
Head out to Folly Beach, turn left at the pier, park at the very end of the road, and walk out to the Lighthouse Inlet Heritage Preserve beach.
Watch the Morris Island Lighthouse glow as the sun sets behind you. A quiet, peaceful experience for you and your date before heading back toward civilization for dinner.
5. Schedule a Couples Massage
Spend time with your sweetie during a soothing couples' massage. Many of the downtown luxury hotels have their own spas. Check with your hotel and consider booking a spa package.
Live in town and just want a day out? Splurge for The Belmond Charleston's Spa or for the Wentworth Mansion's Spa Package for a romantic getaway from the house.
6. Take a Horse-Drawn Carriage Ride around the City
Take a tour around the city in a horse-drawn carriage, one of the best things to do in Charleston for couples!
Palmetto Carriage Works and Old South Carriage Co. are the two most popular carriage tour companies in Charleston.
Don't worry; these horses aren't mistreated or overworked.
Each company will gladly tell you about the care taken with their horses, including their regularly scheduled time away from the city and out on green acreage where they can roam.
Splurge for a romantic private carriage ride, or if that's a bit out of your budget, give you and your sweetheart some space from strangers and pay the upcharge to buy out the row on a public tour.
7. Hop in a Rowboat at Cypress Gardens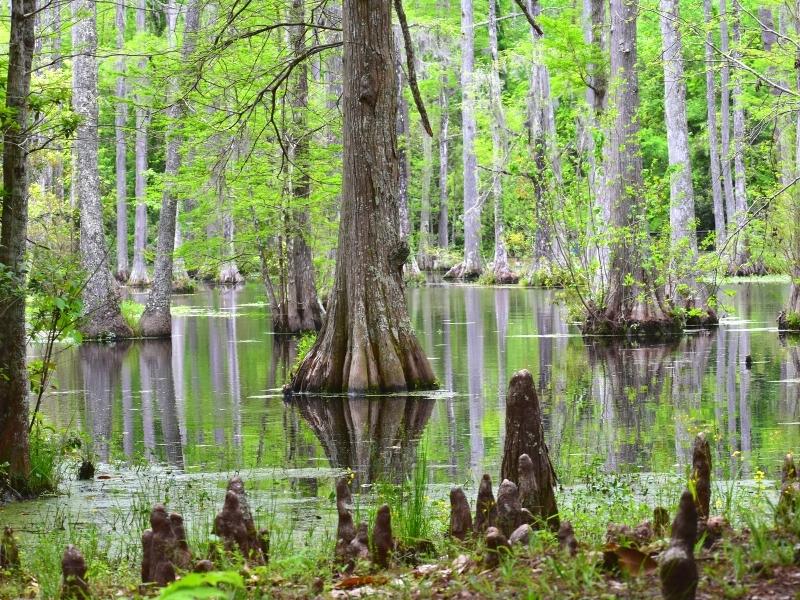 Remember that scene from the movie The Notebook where they're in that rowboat surrounded by white ducks and cypress trees? You can recreate that moment at Cypress Gardens!
Well, probably not quite so many ducks, but the boats, trees, and ambiance are the same.
Not a Nicolas Sparks fan? Me either.
What about The Patriot with Mel Gibson, Heath Ledger, and Jason Isaacs? Mel and Heath hung out with other militiamen at a church in a swamp. That was filmed here, too!
Come stroll through beautiful gardens and take a rowboat out on the pond for your own unique and private romantic getaway for the day.
This attraction is outside of the city in the town of Moncks Corner, but the rowboat rental is included in your $10 admission.
8. Try an Escape Room
For the couples that want to have fun together! Find out how well you and your spouse can problem solve together (without fighting, please!). Try an escape room!
Escape in 60 currently offers four different story lines with varying difficulties. All games are $28 per person.
A perfect indoor activity for a rainy day in Charleston and a fun way to pass an hour with your best friend!
9. Experience the Zero George Cooking School
Let's first be clear about one thing: you don't do the cooking.
You watch a professional chef whip up an extraordinary 3 course meal in front of you, which you then get to enjoy, along with the paired wine.
Much more tempting that way, isn't it?
Zero George Cooking Class sizes are never more than 8 people, for an intimate evening of fine wine and dining.
It's not cheap ($195 per person, not including tax and tip), but it is consistently considered one of the top romantic things to do in Charleston.
Fine by us, so long as we don't have to cook!
10. Wander around a Plantation Garden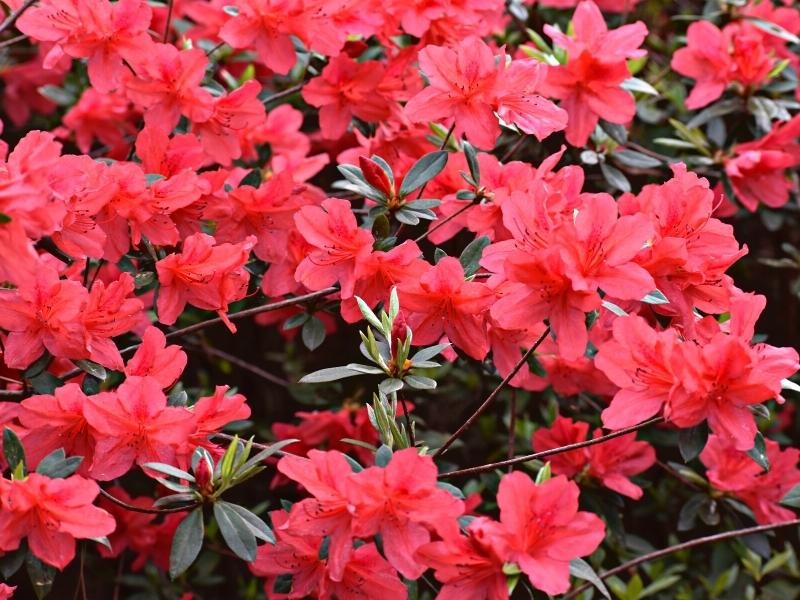 Middleton Place Plantation and Magnolia Plantation & Gardens have some of the oldest gardens in the entire country, and they are honestly drop-dead gorgeous when the azaleas and camellias are in bloom in the spring and winter, respectively.
Both plantations are at the top of the list for best Charleston Instagram spots. If you don't do it for the 'gram but for your own memories, they're still gorgeously photogenic sites for a romantic stroll.
This may not be for every couple, as plantations come with their own complicated and painful pasts. Tours at both plantations address this. Spend the day, or a half day, learning some history and wandering the gardens.
Middleton Place costs $26 per adult and includes all estate tours except for inside the house. Magnolia starts at $29 per adult and only includes the gardens and Slavery to Freedom tour. Additional tours of the house, grounds, and water are an extra fee.
Compare the Top 5 Best Plantations in Charleston, SC and find the right one for you!
---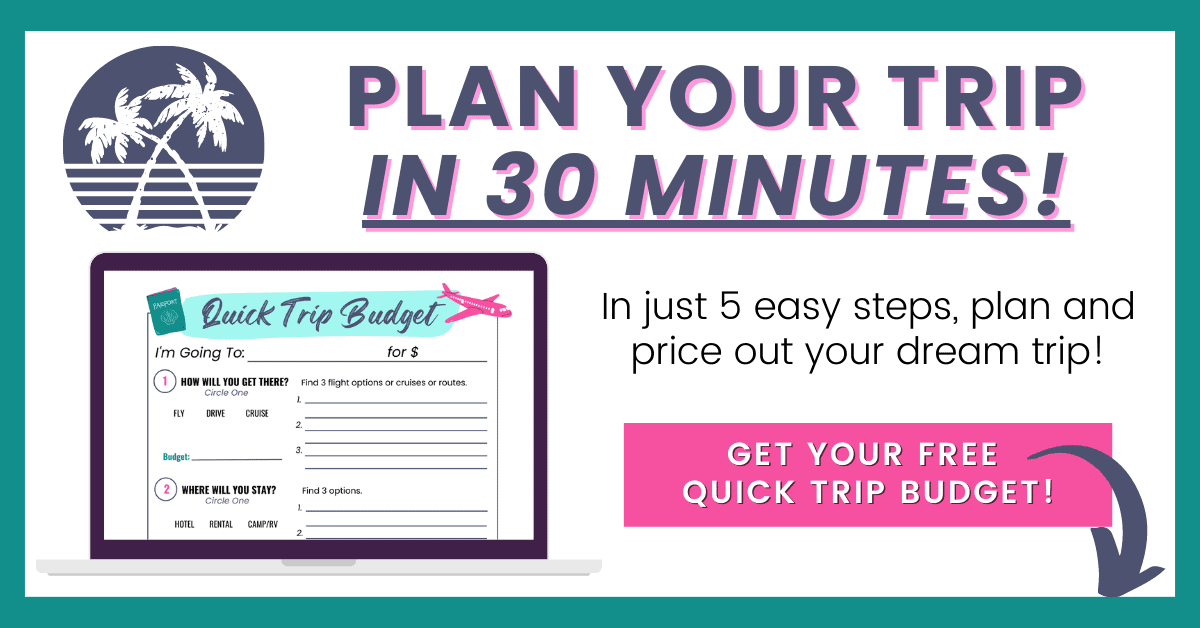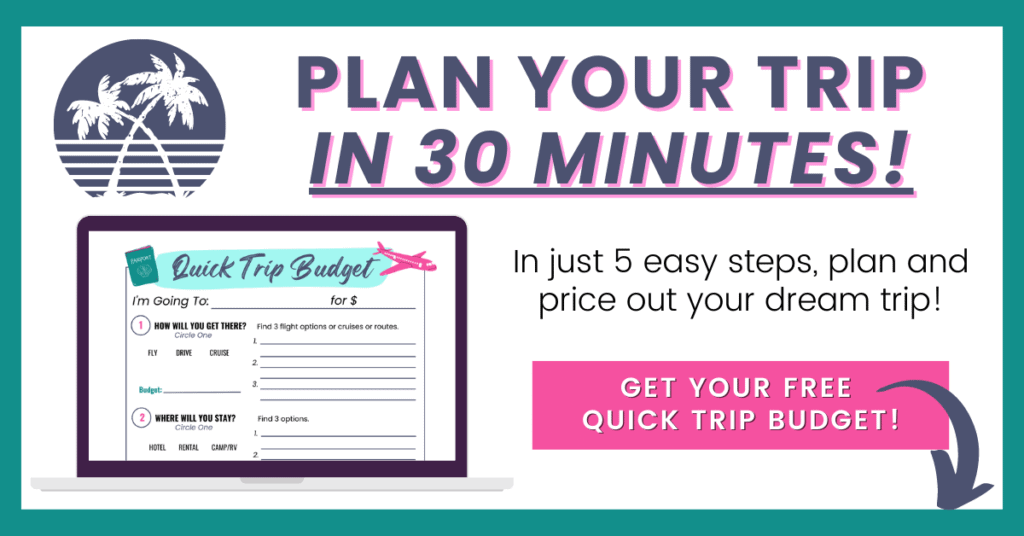 ---
11. Root for the RiverDogs at a minor league baseball game
If sports is more your couple thing, enjoying a fun evening at a minor league baseball game is just the ticket!
Root on the Charleston RiverDogs at Joe Riley Stadium on the Ashley River side of the downtown peninsula. The RiverDogs are a seed team for the Tampa Bay Rays, if that changes who you're going to root for all evening.
Who knows? You may even see Bill Murray there. (Long time Charleston resident and season ticket holder for the RiverDogs 😎)
12. Watch a play at the Dock Street Theatre
Catch a play or musical at the beautiful Dock Street Theatre, just a block away from the City Market.
This small, intimate theater can be an affordable night out for two! Tickets vary depending on the day you visit and where you sit, but typically range from $32 to $75.
13. Stroll the Pitt Street Bridge Park
How about a sunset stroll away from the crowds? The Pitt Street Bridge is in Old Mount Pleasant, away from all the tourist hotspots but worth the 10 minute drive for the gorgeous sunset views across Charleston Harbor.
What used to be the main bridge to Sullivan's Island is now a linear park through the salt marsh. The paved path ends at the water front, and you can still see the old bridge piers.
Sit on a bench with your love, and watch the sun sink. The best colors are right after the sun dips below the horizon, and even better if there are a few scattered storm clouds for those deep purples.
14. Skate at the Carolina Ice Palace
Reenact your favorite romantic Hallmark movie ice skating scene at the Carolina Ice Palace. No snow, though, since this is an indoor rink, by necessity. This rink is also not downtown but in a busy enough area that it's easy to catch an Uber.
It never actually gets cold enough for outdoor skating rinks here. Thank you, wonderfully warm climate!
Public skate times vary by season. Check the public skate schedule before heading over.
15. Stroll the Battery and White Point Gardens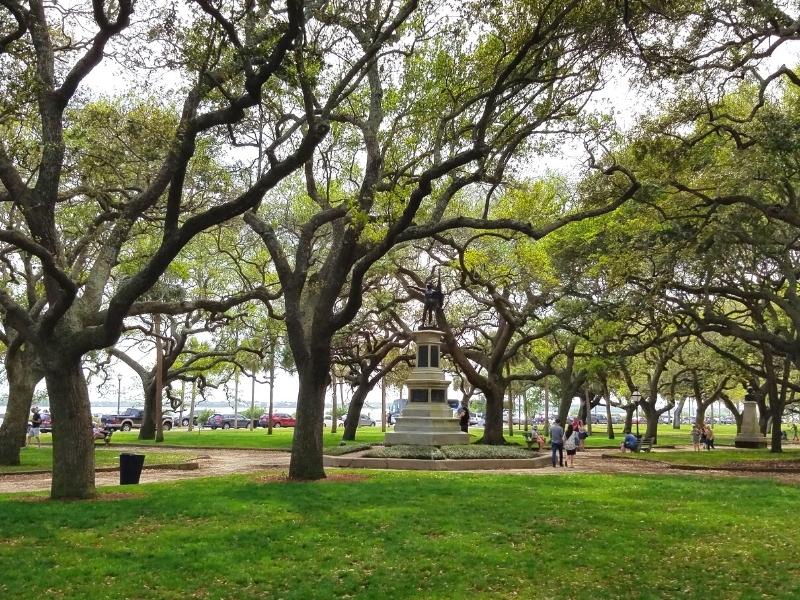 Dreamy rows of live oak trees and a stroll along the Battery, watching the sun rise or set, reflecting in the water.
White Point Gardens is a small park between Charleston's most picturesque homes and the harbor. The Battery features a raised stone walkway along the waterfront for great views and easy strolls.
A beautiful spot for photos or memories, or both!
16. Stand in awe of the Angel Oak
A gorgeous photo op for you and your special someone! Plus, it's FREE to visit!
However, the Angel Oak is a county park with operating hours. You can see it through the fence when the park is closed, but it's FAR better as seen from inside said fence. Plus, there's a gift shop.
This gigantic live oak tree is the largest live oak east of the Mississippi River, and it is a magical place to be in the afternoons when the light starts to get sunset orange and diffuses through the tree's canopy.
It's a beautiful spot, for sure, but a bit out of the way. Pair this with a visit to the Charleston Tea Garden, the only working tea farm in North America.
Pro Tip: Uber not recommended for this outing. They'll drop you off, but little to no chance of finding one to take you back to the city.
17. Laugh Together at an Improv Comedy Show
Sometimes you just want to laugh! Improv comedy is never the same show twice.
Theatre 99 holds shows three nights a week for $20 per person. Get ready for some irreverent humor!
18. Beach time with your Sweetie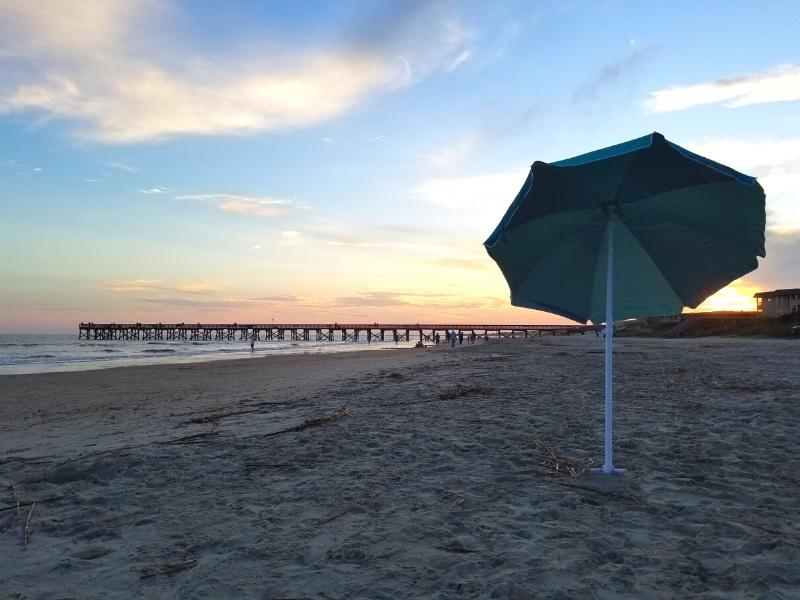 Spend a relaxing day on the beach. Charleston has five main barrier islands that all provide spectacular beaches.
Get away from the crowds on the public beaches, and book a rental on exclusive Kiawah Island or Seabrook Island. Both have flagship resorts with luxury spas and romantic weekend packages.
Isle of Palms and Sullivan's Island have luxury oceanfront hotels and Airbnbs, or just stop by for the day.
Folly Beach is generally the cheapest and busiest, although the pier is currently under renovations until 2023.
19. Enjoy a Rooftop Bar
Get a cocktail and enjoy a night under the stars at one of Charleston's rooftop bars. There are plenty to choose from, laid back to sophisticated luxury, all waiting for you!
Most of the fancy hotels downtown have a rooftop bar or restaurant. Cover charges vary.
20. Tour a Historic Charleston Home
Ooh and aah over history and/or decadence. Charleston was once the economic powerhouse port of the South and it showed in the city elite's private mansions.
A perfect day time activity for the couple that loves history, or snooping in other people's houses!
House tours are typically around $15 per person, but you can often book a combo ticket to see multiple houses or add on a harbor tour or plantation tour.
The most frequently visited historical homes in downtown Charleston, in alphabetical order:
21. Walk around Downtown Charleston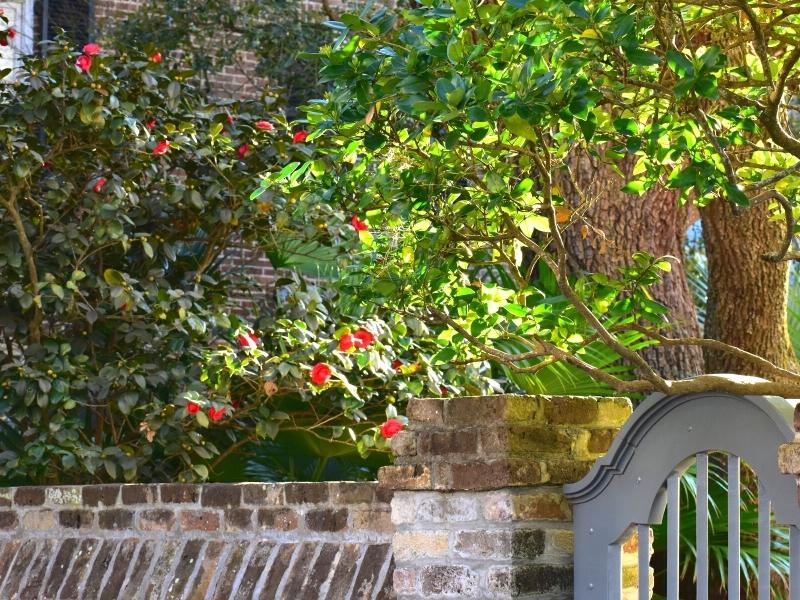 The eastern half of the downtown peninsula is one giant historic district. No buildings are allowed to rise higher than the tallest church steeple.
South Carolina's signature southern charm is on full display and beautiful blooms can be seen pretty much year round.
See famous Rainbow Row, the French Quarter and its amazing architecture, and Waterfront Park to see the famous Pineapple Fountain. (Note the Battery is the southern end of the peninsula. Waterfront Park is on the Cooper River side with the dock.)
---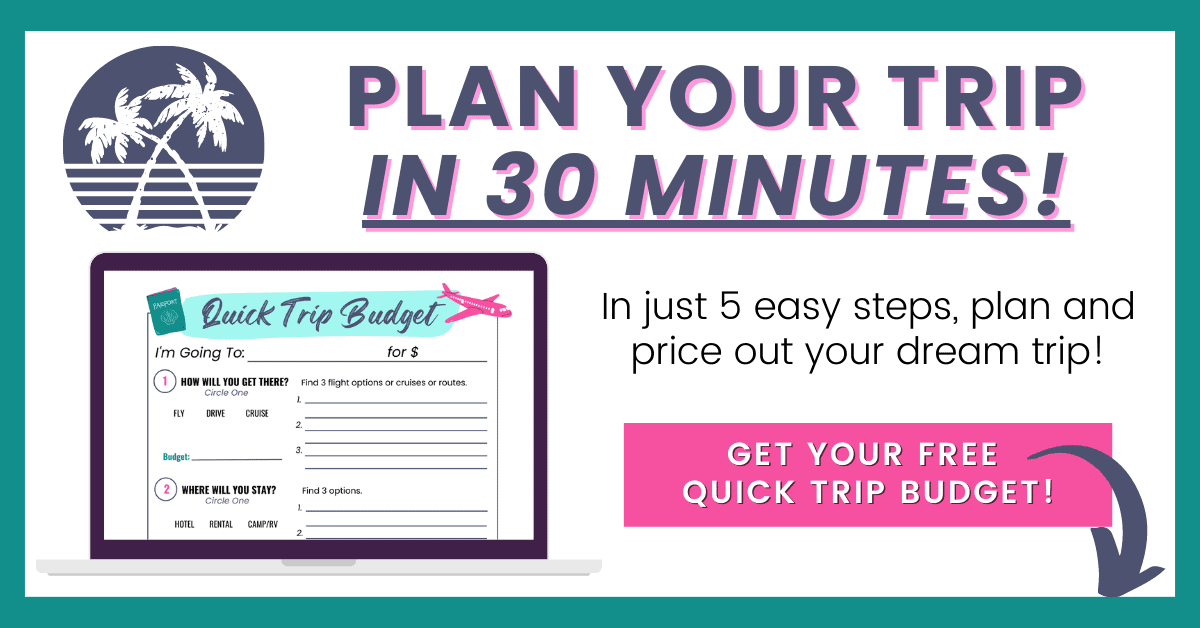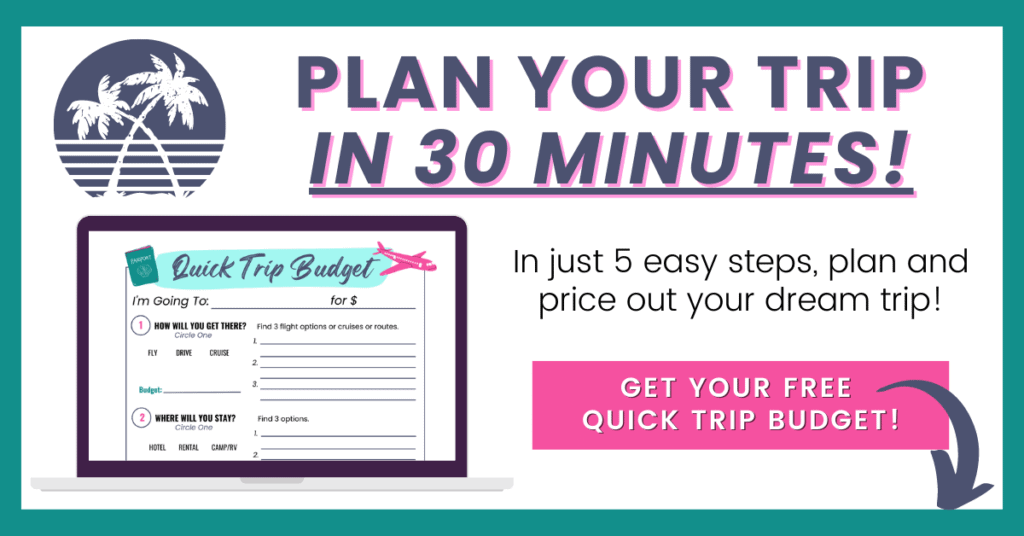 ---
Enjoy your romantic weekend in Charleston!
Use these romantic things to do in Charleston for your next date night!
More Charleston area Travel Resources
Happy travels!
Share it!