Sometimes you just need to veg out and lay on a beach for a week, and Jamaica is the perfect place to accomplish that.
Caribbean destinations in general can be ideal for destressing and relaxing, but there is no more relaxed place than Jamaica. Some of the Caribbean's best beaches are here, just waiting for you.
So without further ado: pick a destination and let's get to relaxing!
---
This post may contain affiliate links. As an Amazon Associate I earn from qualifying purchases. This means if you click a link and make a purchase, I may earn a small commission at no extra cost to you.
---
Top Destination Cities in Jamaica
Which side of the island you want to stay on depends on the atmosphere and what (if any) activities you want to do, besides hanging around your resort.
In addition to its wonderful beaches, Jamaica has mountains, cultural sites, mineral springs, and a bioluminescent lagoon.
Many of these must-see sights are an easy day trip from other cities on the island. So if you prefer to stay in Montego Bay, you can still see Dunns River Falls or the Blue Hole Mineral Springs, but getting to Kingston for the Bob Marley Museum can be a stretch.
Kingston
The capital of Jamaica is on the south shore of the island, nestled next to the Blue Mountains. More of a city vibe than a beach vibe here, but there are still some good beaches to be found.
If you'd rather spend the day visiting cultural sights like the Bob Marley Museum or Devon House, then Kingston is a good fit.
Must-See Sights Nearby
Bob Marley Museum
Devon House
The Blue Mountains (northeast of the city)
Dunns River Falls (1hr north in Ocho Rios)
Montego Bay
The northwest corner of the island is beach resort central! The second largest city in Jamaica, Montego Bay is a cruise port and has its own international airport for quick transfers, so you can get to the relaxation faster!
The Hip Strip shopping and nightlife are popular, but downtown will be crowded when a ship is in port. If you never leave your resort, you'll never be bothered by the influx of tourists from the cruise ships.
Must-See Sights Nearby
Rose Hall Great House
Rick's Café or Blue Hole Mineral Springs (1.5hr south near Negril)
Luminous Lagoon (40min east in Falmouth)
Dunns River Falls (1.5hr east in Ocho Rios)
Negril
West coast = phenomenal sunsets! World-famous Seven Mile Beach and the island's best snorkeling are found here on the westernmost point of the island. Negril also has an active nightlife if that's more your scene.
Fly in to Montego Bay and hire a transfer to Negril, about an hour and a half away.
Must-See Sights Nearby
Rick's Café
Blue Hole Mineral Springs (20min southeast)
Ocho Rios
This city is the most popular cruise port in Jamaica, and the town is quite literally overrun with tourists when a ship is in port. On any other day, Ocho Rios is a beach resort town on its way to rival Montego Bay.
No airport of its own, fly into either Kingston or Montego Bay and arrange a transfer. Due to its almost equidistant location between Kingston and Montego Bay, Ocho Rios is a good option if you want to see a lot of Jamaica in one trip.
Must-See Sights Nearby
Dunns River Falls, Luminous Lagoon (1hr west in Falmouth)
The Blue Mountains
Bob Marley Museum (1hr south in Kingston)
Choose a Place to Relax
Our goal is to be lazy and completely relaxed. The best way to do that is stay at an all-inclusive resort!
There are all-inclusive resorts for everyone: couples, families, adults-only, some combo of the three. Some resorts even partner with a sister resort for day passes, so you can separate when you need to and join up with the group when you wish.
Don't let budget be an excuse to not go! Most resorts accommodate luxury to economy budgets. You may be in a garden-view room but you have the same beach, same pools, and same food options.
Don't blow your budget because you think you have to see the ocean from your room. You won't spend much time in your room anyway!
Resorts all want to be unique, so you can find some great amenities. Many resorts have their own lazy river (yes please!) or even their own mini-waterpark. The Sandals Royal Caribbean resort in Montego Bay has overwater bungalows like you'd find in Tahiti.
Dream big and a simple internet search will help you find the perfect resort for you!
How to Spend a Week on the Beach in Jamaica: An Example Itinerary
Day 1
Travel Day. Likely in airports all day and will arrive in the evening. Transfer to your resort, check in, and catch a quick dinner if it's not too late. No matter when you arrive, take a few minutes to walk on the beach in the moonlight! Then go collapse into bed.
If you are lucky enough to arrive during the day, then spend the afternoon dozing in a lounge chair by the pool or sea, wherever you find a free spot.
Day 2
Lazy Day! Sleep in and then grab some brunch at the included buffet.
Afterwards, wander around your resort to get a feel for all the amenities. Check out everything on the resort property and determine which options you'll make a bee line for in the mornings and which you can skip.
Your resort should give you a map at check in, but wandering around is handy for checking out how crowded the pools get, which restaurants are most popular, where all the ice cream stands are (or bars, if you prefer), or where to go to get kayaking equipment.
Our resort had tennis courts on the far end, and since neither of us play, we assumed we wouldn't spend much time on this end of the resort property. During our wandering, though, we noticed that this end of the resort was much quieter than the area by the main pool and beach.
It's much easier to read and doze the afternoon away without screaming children or drunk adults in the background. We spent the afternoon on this beach without the racket!
Day 3
Another lazy day! Sleep in, eat brunch, and head for a shaded spot on the beach to enjoy what's left of the morning.
Eventually, get motivated to temporarily leave your coveted shaded spot on the beach to seek out food. Maybe you can grab lunch from an outside shop and eat on the beach!
Head inside for the hottest part of the day. Explore the resort's shops, set up dinner reservations, or book a tour for later in the week.
Change things up in the afternoon! Try snorkeling or kayaking just off the beach.
Day 4
Did you book a tour or excursion? If so, you'll probably have to get up at a reasonable time to catch it. Enjoy your day out! You'll be exhausted by the time you return to the resort for dinner.
Prefer to stay at the resort? See what special events are going on today and join in! Not into the social scene? Spend a peaceful day being pampered at the spa instead.
Day 5
Did you book another tour because you loved the first one so much? Enjoy your day out again!
Still enjoying that lazy life at the resort? We get it! Spend a few hours riding the lazy river or chillaxing in the adults-only pool. Maybe your resort has complimentary short catamaran rides. Try something new!
It's also perfectly acceptable to stay in one lounge chair all day and read the day away. Who doesn't like a good beach book?
Day 6
Last full day at your resort. Don't worry! Be happy! (Fun fact: that is not a Bob Marley song)
Hit up your favorite spots and grab your favorite foods for an amazing last full day at the resort. Soak up every last ray of sunshine, eat all the jerk chicken, and drink all the piña coladas! You'll be so relaxed, you won't even mind having to pack in the evening.
Day 7
Travel Day. Enjoy one last drink on the beach, then depart for the airport. So long, Jamaica!
Relax in Jamaica
In summary, there's nothing wrong with lounging and relaxing on a beach for a week. Read some books, do some puzzles, or build some sandcastles. Soak in the vitamin D and let your cares float away!
Do you like relaxing on a beach, or are you a city explorer?
Happy Travels!
---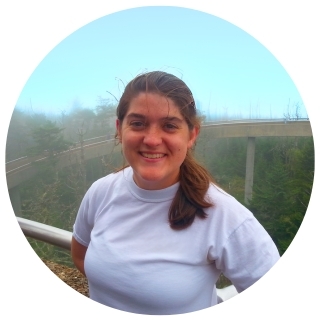 About the Author: Rachel Means
With six-figure student loan debt and only 10 PTO days per year, Rachel started traveling the world. A decade later, she's paid off her loans, changed careers, and been to 36 US states and 14 countries. She's an expert at planning and budgeting for travel and loves to help others do it, too! Read her full story here.
---
Save it!