St Croix is the largest and southernmost island of the three main US Virgin Islands. Often described as the happy medium of the three, St Croix is the relaxed sibling to the more cosmopolitan St Thomas and more down-to-earth St John.
Can't decide which island is for you? Gorgeous beaches are just the beginning on St Croix, with hiking, tide pools, historical sites, and rum distilleries to also be discovered. Here are 7 unforgettable experiences in St Croix to add to your bucket list right now!
---
This post may contain affiliate links. As an Amazon Associate, I earn from qualifying purchases. This means if you click a link and make a purchase, I may earn a small commission at no extra cost to you.
---
7 Unforgettable Experiences You Can't Miss in St Croix
St Croix has a lot to offer as the US Virgin Islands' largest island. It's separated from the other two main islands of the USVI, but has all the same charm and gorgeous Caribbean waters.
St Croix has two larger cities: Christiansted and Frederiksted. Deciding which St Croix activities you want to do can help you decide which city is better as your home base for your vacation.
So, without further ado, here are the 7 most unforgettable experiences you can't miss on St Croix!
---
---
1. Snorkel Buck Island Reef.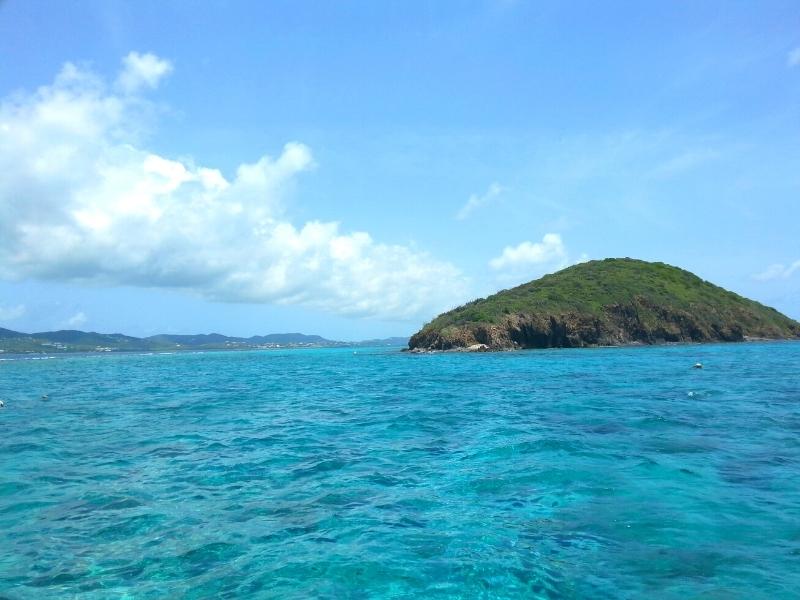 Our favorite Caribbean snorkeling experience so far! Definitely one of St Croix's top snorkeling spots that you can't miss.
Perfect weather and protected habitats combine for an unforgettable snorkeling experience at Buck Island Reef National Monument. There are so many colorful fish and plants and corals!
The underwater trail inside the protected lagoon provides a feast for the eyes as fish of every color dart in and out of the coral and plant life of the reef. Shallow waters and minimal waves provide great visibility.
Struggle with ill-fitting, rented, traditional snorkel masks leaking or fogging up? >>> I use this full-face snorkel mask instead! <<<
The National Park Service removed the invasive and foreign predator species introduced throughout St Croix's colonial history and is closely monitoring the reef's recovery.
Turtles return every year to lay their eggs, dolphins play around the island, and reef life is flourishing!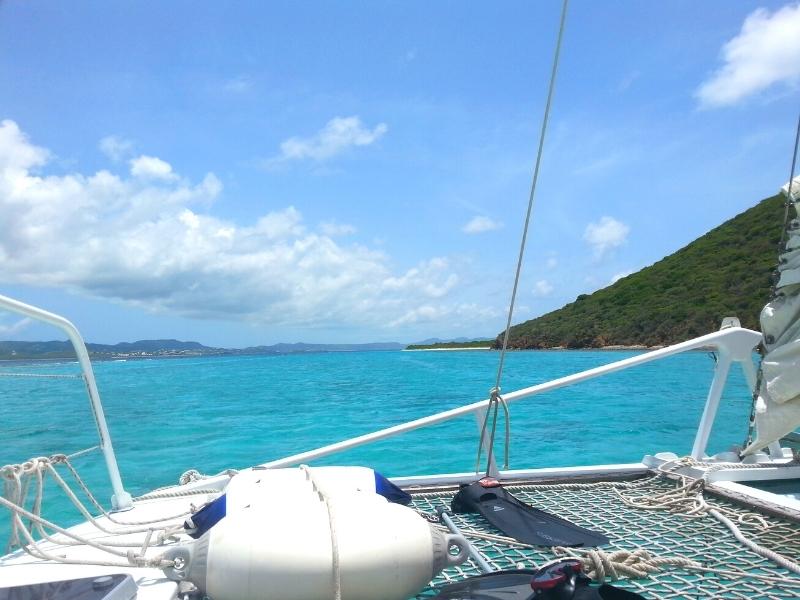 2. Watch the sunrise at the easternmost point of the United States.
I'm not a morning person, but watching the sunrise is a rewarding and peaceful experience. Plus, you can always go back to bed after!
In St Croix, you can watch the sun rise from Point Udall, the easternmost point of the United States.
*waggles eyebrows*
That's right, bragging rights for being the first to see the sun on American soil for the day. We were staying on the west coast of the island, but still woke up early enough to drive the hour out there and witness this for ourselves.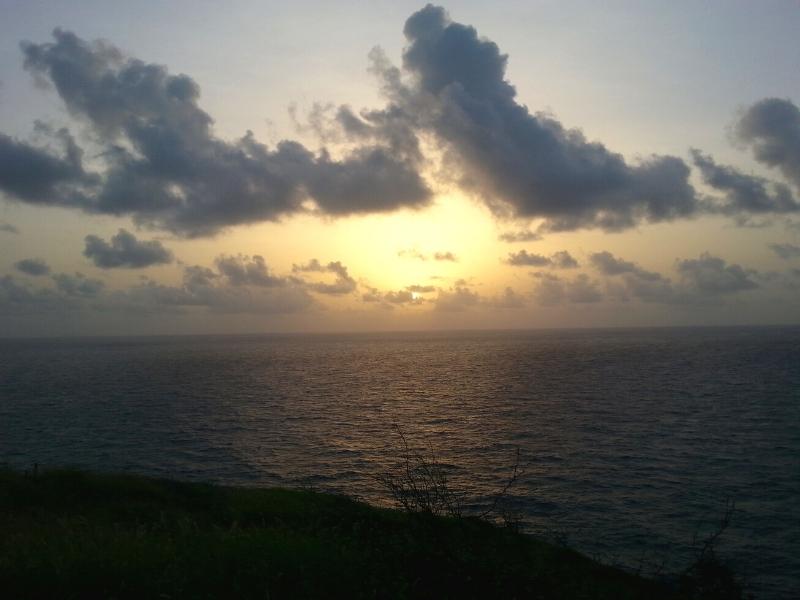 There was a crowd, but not overwhelming, and we were able to park without a long hike. Everyone chatted quietly, waiting to capture the magical moment from this spectacular oceanside cliff.
We had some clouds hanging around, but it's still amazing to watch the sun appear from nowhere to start the day.
3. Watch the sunset from one of St Croix's western beaches.
Sunsets and sunrises are not the same, so I firmly count this as its own must-see activity. Our Airbnb was just north of Rainbow Beach on the west coast of St Croix, and the sunsets are phenomenal!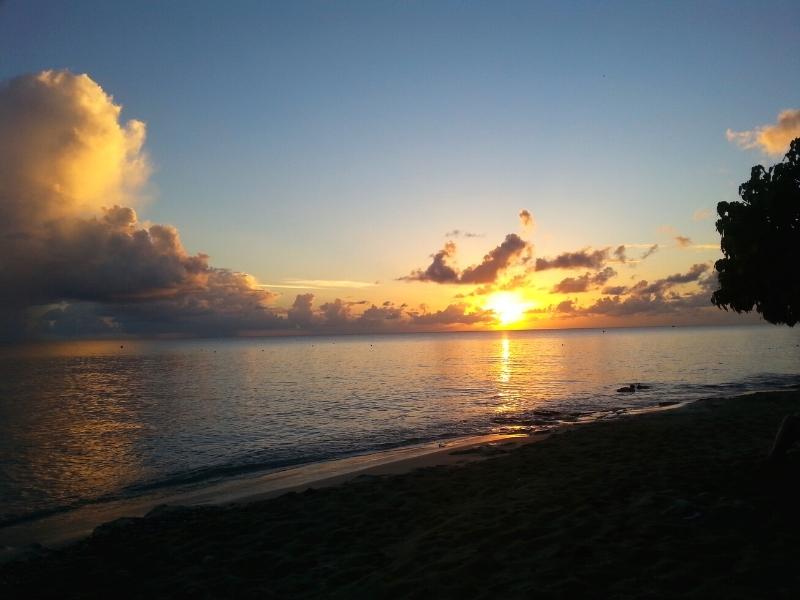 We actually stayed out past sunset the first few days we were in town and missed this epic view. Needless to say, once we finally experienced it, we made a point to be back in time to see this every evening, whether from the water or the deck.
4. Visit a rum distillery, even if you're not a drinker.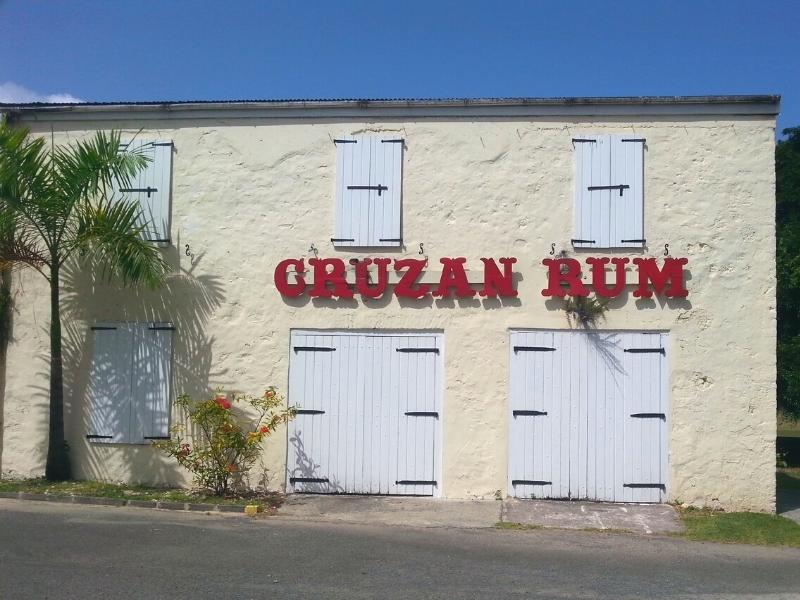 Both Cruzan and Captain Morgan have distilleries on St Croix. These fascinating tours take you through the process of making rum and end with a complimentary tasting session and the chance to stock up at their shop.
Even if you're not a drinker, the tour is interesting.
Fun Fact: Airlines here allow up to 6 bottles (per ticket) to fly home as its own piece of checked luggage, free of charge.
The Cruzan distillery produces all the Cruzan rum for the entire world. All of it!
Even more impressive when you consider that after a 55 gallon barrel is allowed to age for 12 years, only 5 gallons are left. The other 50 gallons evaporate (as the angels' share, of course).
The tasting session at the end, even if you don't partake, is a laid back, open-air bar area with tables, where you can hang out with friends and discover some new flavors before heading back to your hotel.
5. Kayak Salt River Bay at night in bioluminescent water.
Another amazing natural wonder in St Croix is the bioluminescent water in Salt River Bay. Go kayaking at night, with a guide of course, and watch the water glow blue as you paddle.
This phenomenon occurs in only a handful of locations around the world, so seize the opportunity!
Availability is dependent on the lunar cycle, so make sure you time your trip accordingly. You can't see the bioluminescent glow of the water very well when the moon is full, so they don't bother running tours.
We had already booked our accommodations and missed it by a few days. Rookie mistake, not doing research first! Don't miss all the know-before-you-go tips for St Croix.
6. Take a hike.
St Croix is mountainous, formed from colliding tectonic plates, and the island has some amazing views.
Hike to the Carambola (Annaly Bay) tide pools to experience the sound of waves crashing on a rocky shore.
Trust me. Record it and play it for your mom when you get home. She'll love it.
Or, hike up to the Old Ham's Bluff Lighthouse on a clear day and see St Thomas and St John in the distance, not to mention the beautiful rocky cliffs of the north shore.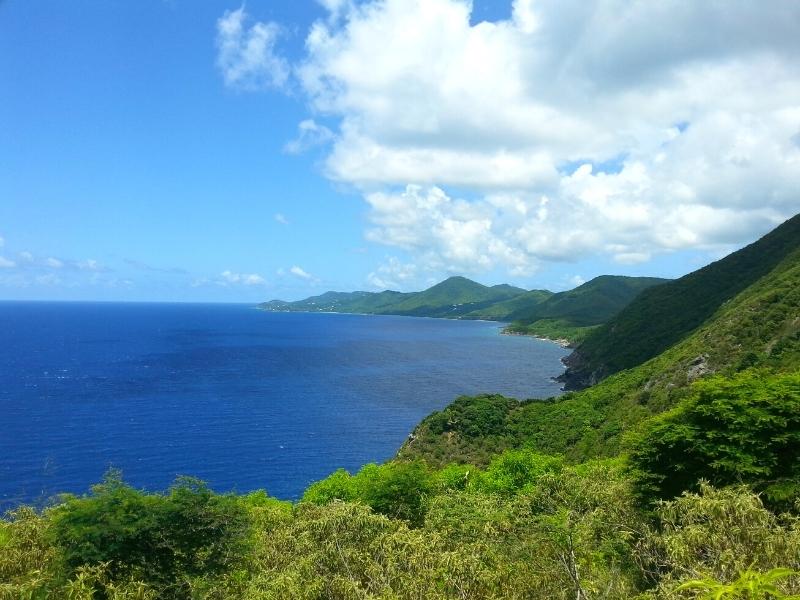 7. Explore St Croix's past.
Whether you visit Fort Christiansvaern at the Christiansted National Historic Site or the Estate Whim Museum of a former sugar cane plantation, be sure to include a historical site on your itinerary.
European colonialism had a profound and irrevocable effect on the Caribbean, and St Croix is no exception.
This island has seen 7 different sovereign powers, not to mention the natives that were there before Christopher Columbus showed up in 1493. (Yep, that's a preserved site here, too.)
---
Don't miss these Unforgettable St Croix Experiences on your next trip to the US Virgin Islands!
Now that you've seen the amazing experiences St Croix has to offer, you need to know these crucial tips before you book a trip!
Having trouble deciding which US Virgin Island to visit? Here's some more info to help you decide:
Happy Travels!
Share it!