A little heads up for your first trip to St Croix! These 7 key tips to remember will ensure a safe and stress-free vacation. Get the facts now and be ready to hit the ground running and enjoy St Croix with no unexpected surprises.
---
This post may contain affiliate links. As an Amazon Associate, I earn from qualifying purchases. This means if you click a link and make a purchase, I may earn a small commission at no extra cost to you.
---
Top 7 Tips to Know Before You Go to St Croix, USVI
St Croix is part of the US Virgin Islands, but it hasn't always been a US territory. This island's diverse history coupled with the Caribbean culture makes for a truly unique vacation experience. But there are a few quirky and important things to know before you go to St Croix.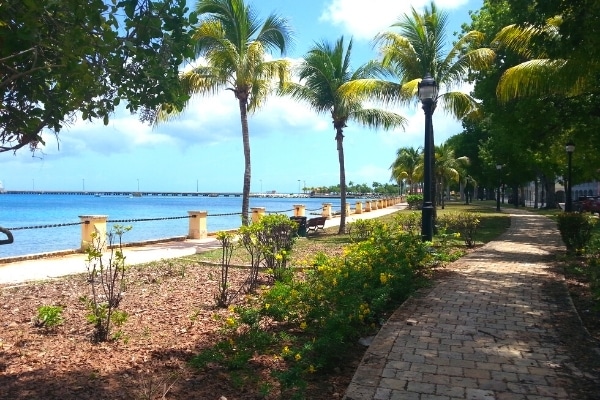 1. Check the Lunar Cycle Before Booking Vacation Dates
Bioluminescent tours are super cool (and super popular), but the moon's brightness plays a big part in whether or not you can see the glowing water.
During a full moon, most companies don't offer tours. That means you are out of luck if your vacation falls on the week of the full moon, so plan ahead!
If one of your must-do activities in St Croix is a bioluminescent tour, check the lunar cycle and available tour dates BEFORE you book your vacation dates.
I know that sounds backwards, having a tour booked before a flight or hotel. I still recommend booking your flight first when you find a good deal.
But before choosing dates for that steal-of-a-deal flight, check the bioluminescent tour availability and then book both at the same time.
2. US Citizens Do Not Need a Passport to Enter
As a US territory, the US Virgin Islands do not require American citizens to bring their passport. A photo ID and original birth certificate (with the raised seal; no photocopies) is enough to get you through immigration at the airport.
If you don't have a passport yet or you sent it in for renewal but just have to get away from work and out to the relaxing Caribbean ASAP, St Croix is an option!
Remember, you can still bring your passport instead of your birth certificate if you prefer. Gotta get that St Croix stamp for the memories!
3. Drive on the Left in St Croix
This confuses a lot of Americans. Yes, this is a US territory now but it has not always been that way.
Driving on the left is NOT HARD, I promise. There is a short adjustment period when you make your first few turns, but you can do this!
Also note: while they drive on the left, the cars all still have the driver on the left. This can trip up visitors who are used to driving on the left but typically have cars with the driver on the right.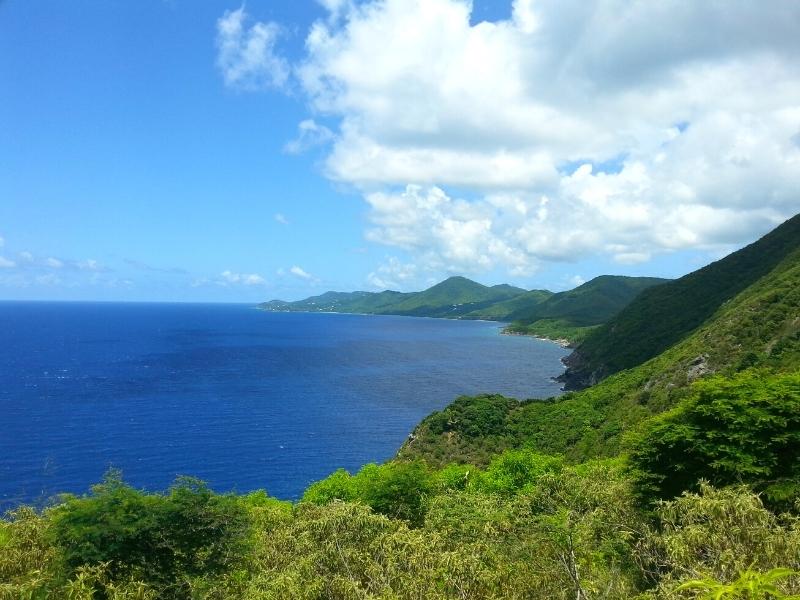 4. Many of the Best Views are Down Narrow Roads
Driving in town and on the highways are generally what you'd expect in the US. But once you get into the mountains or the more remote coastal roads, all bets are off.
Several of the best things to do in St Croix are at the end of a somewhat sketchy-looking, narrow road: Point Udall, Isaac Bay, and Hams Bluff Lighthouse, just to name a few.
This is a tad off-putting for nervous travelers, but each of these experiences are 100% worth it.
Take it slow and stay on the left. The locals will give you space and the other tourists are learning to adapt just like you. If you are a nervous driver, let someone else drive or hire a taxi or tour guide to do the driving.
5. Island Time is Real
Don't confuse this for laziness or ineptitude. It's neither. Many Caribbean countries live a more relaxed lifestyle.
Meals are meant to be enjoyed and lingered over with friends and family. Restaurant service may not be as quick or attentive as in the States. Shops may be closed during regularly posted hours with a hand-written note saying "Sorry, Closed Today."
If this really bothers you, then resorts are your best option. They are specifically in the business of making their guests happy and can cater better to American urgency.
However, you're on vacation to escape your normal life. Embrace the slower pace and maybe you'll find you like it.
6. Leave Your Rental Car Unlocked with No Valuables Inside
First, let me say that I never felt unsafe in St Croix. This piece of advice could apply anywhere, but I heard it first on St Croix and it makes sense.
There are some cool trails and beaches that are a bit remote, leaving your car like a sitting duck while you're out having an adventure.
The Hams Bluff Lighthouse trail and the trail to Isaac Bay and Jack's Bay are both at the dead end of their respective roadways, away from busy tourist areas.
Don't leave valuables in your rental car and do leave it unlocked so any would-be thieves don't smash a window and cost you hundreds to fix it. Leave your valuables in the room safe at your hotel.
7. Rum Flies Home for Free
St Croix is home to two of the world's largest producers of rum: Cruzan and Captain Morgan.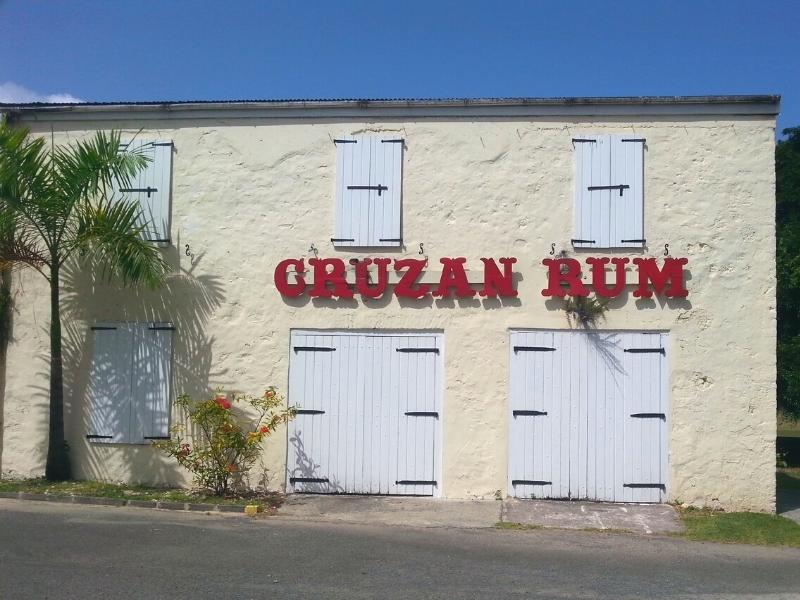 Both companies have distilleries on the island with tours (and tastings!) available. When you find a new favorite flavor during your tasting, buy a bottle to take home without worrying about how to pack it home!
Most airlines in St Croix complimentary check up to 6 bottles of alcohol to your final destination.
You can't take it all on the plane with you, but they check it the same way they would a large suitcase. Albeit, with a lot more care than your suitcase since they don't fling the rum around with quite as much gusto as the luggage. 😅
The bottles will be intact when you get home. It'll meet you on the luggage carousel at your home airport!
---
Happy Travels!
Share it!