Looking for the best date ideas in Indianapolis? We've put together a list of all the most romantic things to do in Indianapolis for couples, as well as fun date ideas, unique date ideas for those that need to get out of a rut, and seasonal date ideas for winter and summer. We all know it can be hard to keep coming up with date ideas in Indy, especially in the dreary winter months, but don't let the weather get you down. There're plenty of indoor date ideas in Indy, too! Let's dive in!
---
This post may contain affiliate links. As an Amazon Associate and associate of other programs, I earn from qualifying purchases. This means if you click a link and make a purchase, I may earn a small commission at no extra cost to you.
---
40 Romantic Things to Do in Indianapolis for Couples
One of the most spot-on relationship statements we've ever heard:
90% of a relationship is deciding what to eat.
Raise your hand if you can relate. 🙋‍♀️
That's why date night is such an important part of any relationship.
You need a solid reason to go beyond the mundane "What's for dinner?" conversation and have an actual opportunity to connect and enjoy quality time with your other half.
It doesn't have to be expensive or complicated; you just need to get creative!
Let's explore some fun, budget-friendly date night ideas in Indianapolis as well as romantic splurges that will help you and your partner reconnect and make lasting memories.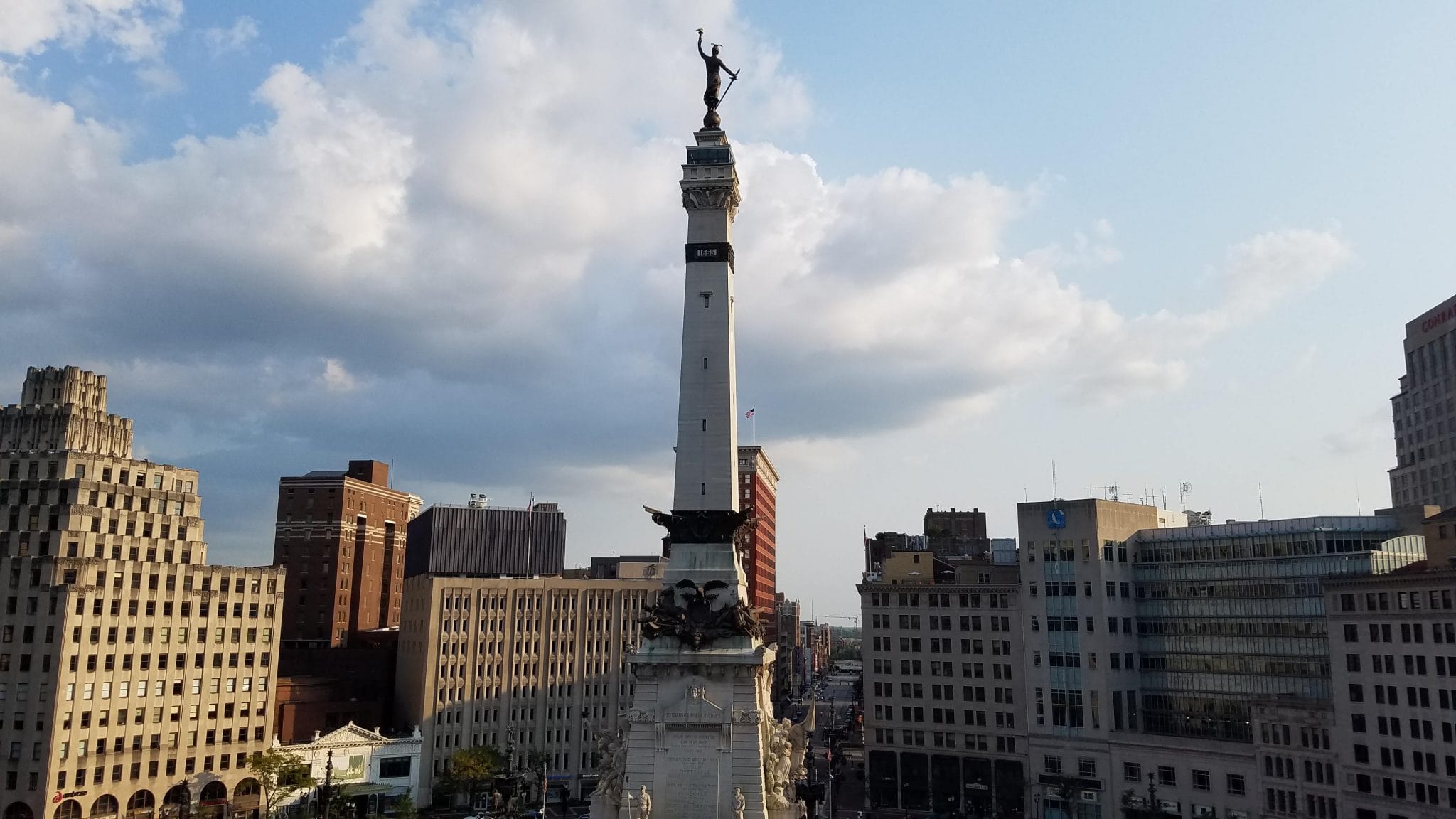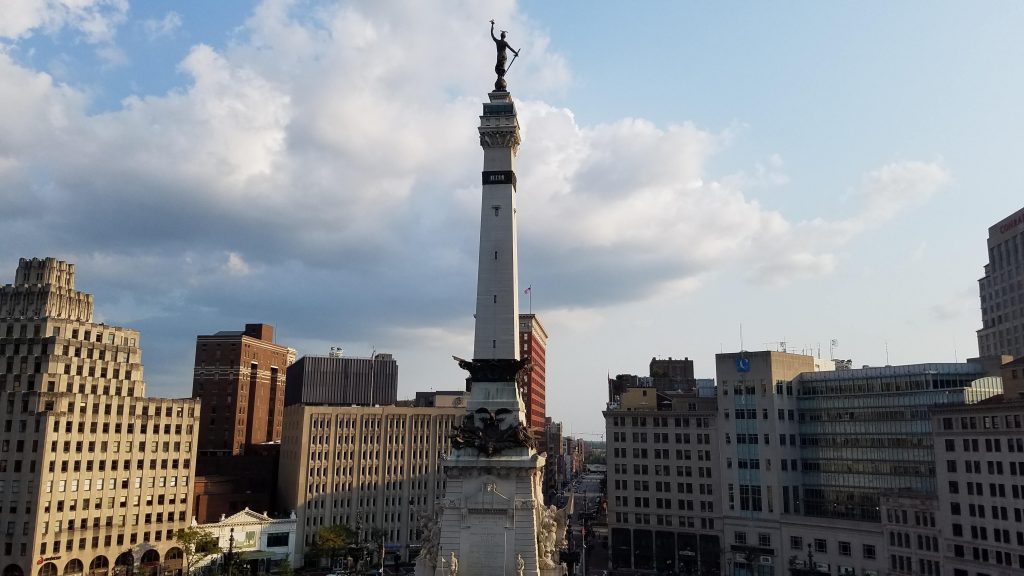 Go-to Date Night Ideas for Couples in Indianapolis
1. Attend a Concert
Music-lovers will jump at the idea of going to a concert together.
Indianapolis has plenty of venues to choose from: Old National Center, the Palladium, and Ruoff Home Mortgage Center (used to be Klipsch), just to name a few.
Prefer classical? Check out the Indianapolis Symphony Orchestra at their home venue, Hilbert Circle Theater.
They do fun shows, too, like we've attended a viewing of the original Jurassic Park movie with the live orchestra performing the score during the movie. It was super cool!
2. Plan a Romantic Staycation
One of the best budget-friendly date night ideas is to plan a romantic staycation for you and your partner. Treat it like a vacation, but stay home and save some cash in the process.
Enjoy a spa day, movie marathon, or just a cozy day in bed or in front of the fireplace, from the comfort of your own home!
>> RELATED: 35 of the Best Staycation Ideas for Solos, Couples, and Families <<
3. Stargaze the Night's Sky
Thanks to Butler University's Holcomb Observatory & Planetarium you can enjoy a night of semi-professional stargazing without a long drive.
Enjoy a weekend guided planetarium show followed by telescope stargazing for less than $10 per adult, or splurge and book a private tour!
4. Go to the Drive-in Movies
Yes, these still exist! Drive-in movies are perfect for a good ole fashioned retro date night in Indianapolis.
Tibbs Drive-in is a block or two north of I-70 near Holt Road, pretty close to downtown.
Halfway between Mooresville and Martinsville on the southwest side of Indy is CenterBrook Drive-in Theater, right off of SR 67.
The Skyline Drive-in is southeast of town on the far side of Shelbyville, off of I-74.
Hours will vary, so check before you go, and these are all usually closed for the winter.
5. Chill at the Slippery Noodle
Visit the oldest bar in Indiana: the Slippery Noodle Inn in downtown Indianapolis.
Just a block away from Lucas Oil Stadium, the Noodle is a local favorite for good eats and live blues music.
Their menu is standard American pub fare, with the addition of a Noodles section, of course. Come enjoy Cajun chicken alfredo and listen to a local blues artist.
---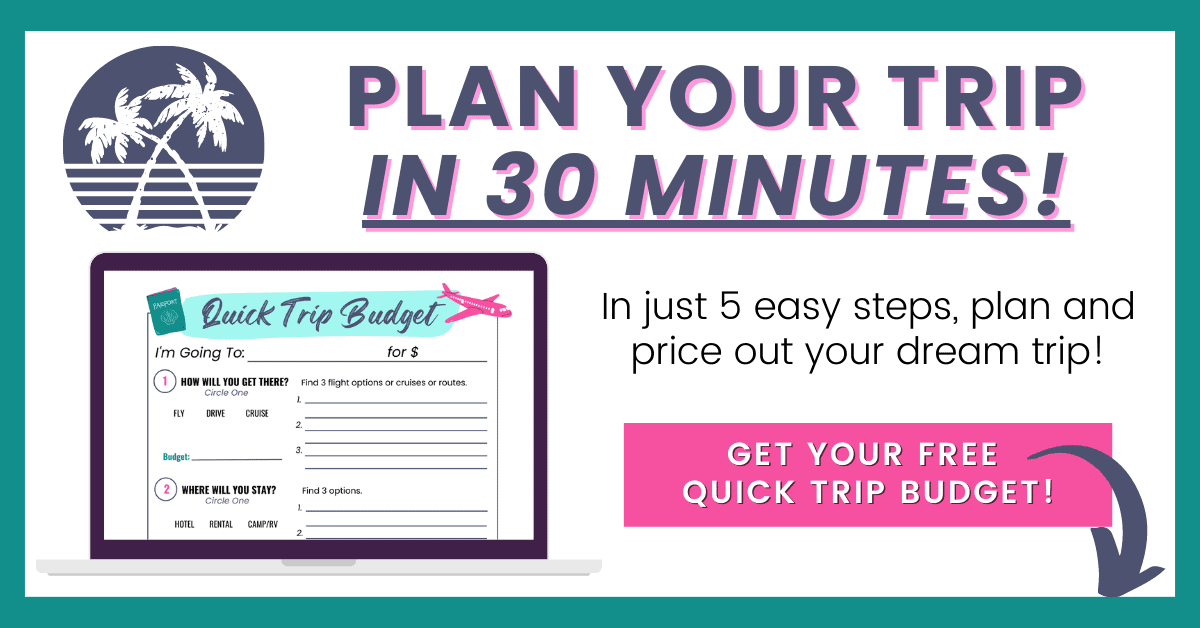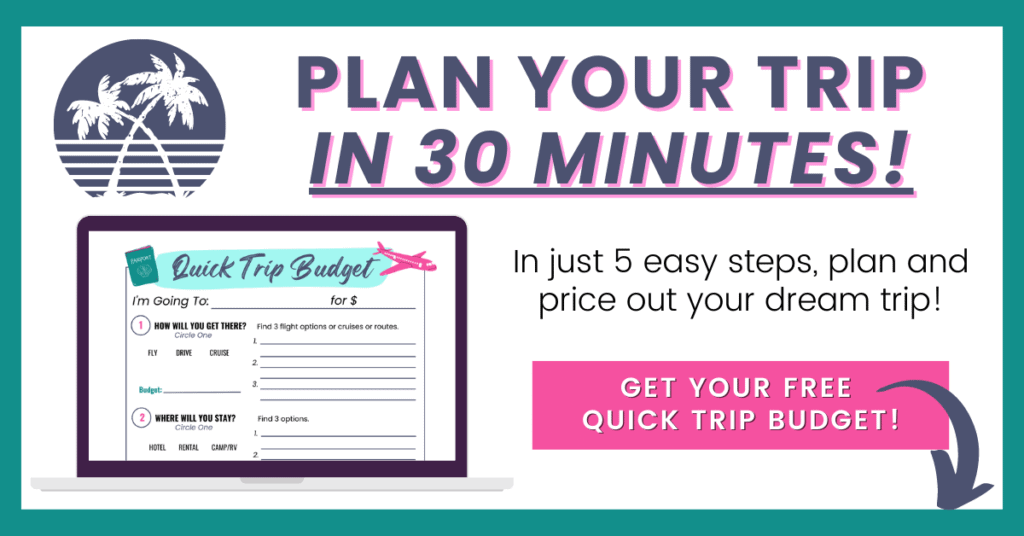 ---
6. Try Swing Dancing
Fountain Square Theater hosts Friday Night swing dancing, open to beginners and pros alike.
Enjoy some Big Band era music, complete with flowy skirts and flexible pants!
Come early to learn how to swing dance, or arrive fashionably late to enjoy the music and dancing in Indy's hippest revitalized neighborhood.
7. Enjoy Dinner and a Movie at the Same Time
Combine two of your favorite things: eating and watching movies.
Establishments catering to this crowd are popping up all over town.
Studio Movie Grill, Flix Brewhouse, and Living Room Theaters all offer real food, beer, and popular movies.
8. Splurge on Dinner at St Elmo's Steak House
Indy's oldest steakhouse is known for its tear-inducing shrimp cocktails and wallet-breaking bills.
Still, it's worth the St Elmo's splurge at least once to try everything and eat like the 1% for an evening!
If you need a cheaper option, go for drinks and appetizers in the lounge instead. Or, snag a reservation during Devour!
9. Devour Downtown
Speaking of Devour Downtown, this is hands down the most cost efficient way for you and your honey to eat your way through Indianapolis' snazziest restaurants.
Devour isn't a specific restaurant; it's a restaurant week where all the city's most popular restaurants agree to offer a set menu for a low price.
It gets new patrons in the doors for the restaurants and allows the more budget-conscious eaters to try the ritzy restaurants.
The menu is set beforehand, with you having a choice between 3 pre-selected options for the deal.
Make reservations ahead of Devour dates if you can because the most popular restaurants will absolutely book out.
Pro Tip: Take note of the Devour deal before you make your reservation. Some deals are only applicable on certain days or within a certain time window.
Fun Date Ideas for Indianapolis
10. Take a Stroll around Town
Downtown Indianapolis has plenty to see, even if you're just window shopping.
Take a low-key stroll down Mass Ave, around Monument Circle, or along the Canal for a free evening of connecting with your partner.
If you want to sweeten the deal (literally), all three locations have places to get ice cream.
11. Attend a Sporting Event
Indianapolis is sports central, folks. If you're the couple that loves sports, get out there and enjoy a game!
Football, basketball, baseball, soccer, and hockey all have professional or semi-professional teams in Indy.
Some are cheaper than others to attend, but all make for a great Indianapolis date night.
12. Tour Lucas Oil Stadium
Did you know you can tour Lucas Oil Stadium when it's empty?
This is actually pretty cool as you get to experience several areas that are normally off limits to the public, like the field, locker rooms, and press box.
Public tours are Fridays when there aren't any events, or you can book a private tour at least 2 weeks in advance.
13. Try Duckpin Bowling
Another throwback piece of fun, go duckpin bowling in Fountain Square!
Duckpin bowling is similar to regular bowling, but the ball and pins are smaller so you get three tries per turn to knock down pins.
Both Atomic and Action Duckpin Bowling are in Fountain Square Theater for a unique date night in Indianapolis.
14. Hit up an Arcade Bar
Perfect for the gamer in your life! These bars feature old school arcade games and pinball machines in all their former glory.
Try Tappers, One Up, or 16-Bit for a wide selection of games.
15. Try ALL the Breweries
Indiana loves its breweries! You could spend 6 months' worth of date nights trying them all out!
Some allow pets on their patios or even in their taproom, like Metazoa; others cater to food lovers, like St Joseph Brewery & Public House. There's something for pretty much everyone.
We're obliged to mention Sun King, as it's the most popular, but trust us on this: shop around and try some other breweries, too!
The OG Sun King is still smack in the middle of downtown Indy, but the one in Fishers is surrounded by other fun adventures to round out your date night.
For excellent food as well as beer, try Taxman Cityway, The Garage Food Hall, or Half-Liter Beer and BBQ Hall.
Looking for something truly unique? Check out Doughnuts and Dragons in Castleton for the epic mix of beer, donuts, and board games.
16. Escape Rooms: Can You Get Out?
Escape rooms can be difficult to win with just two people, so maybe go on a double date or group date for this activity.
Pro Tip: If you're an ultra-competitive type, maybe this isn't a good idea for your date night.
Escape rooms all have different themes, and difficulty levels vary from place to place and room to room. You can ask the vendor for their recommendations if you're concerned.
17. Enjoy Farm-to-Table Restaurants
Are you and your significant other trying to incorporate healthier eating into your lifestyle?
The good news is Indianapolis has tons of restaurants to choose from, many of which can help you achieve that goal.
Try a farm-to-table restaurant to support local farmers, enjoy in-season foods, and build a healthy life habit together.
18. Take the Secrets of City Market Catacombs Tour
History buffs or just into exploring cool ruins? The Catacombs tour under the Indianapolis City Market is for you.
No, there aren't any bones or graves in these catacombs, but they're still an interesting sight to see!
This is a fun date night idea that couples can enjoy together before or after eating a delicious meal at the market.
Want to take your favorite adult beverage with you? Sign up for the adults only After Hours tour.
Unique Romantic Dates in Indy
19. Enjoy the Craziness that is Punch Bowl Social
Punch Bowl Social is for those that easily get bored.
There are so many things to do here that it's nearly impossible to get bored. It's like a mini and much cooler Dave & Buster's.
Arcade games, pub games, and karaoke will entertain until it's time to hit up the on-site bar or grab some food. PBS has some creative drinks, including mocktails.
20. Relax Together at a Couples' Massage
Maybe you and your other half have both been run ragged by work, kids, or school, or a combination of all three, and you'd love nothing more than a massage.
Let the professionals handle it, and book a couples' massage! You'll both come away refreshed and relaxed after an hour long massage.
Pro Tip: We recommend avoiding trying to do this yourselves when the goal is to relax, and just pay a pro. It eliminates the possibility of hurt feelings when, inevitably, someone's massage skills are not as good as a pro's.
21. Hit up the Driving Range at TopGolf
It doesn't matter if you're golfers, mini golfers, or Happy Gilmore, TopGolf can be a fun evening of laughing at yourselves or even competing against yourselves.
It's a good idea to reserve ahead so you don't have to hang around, waiting for a free lane, unless you're counting on that so you can grab a drink beforehand.
Drinking at the driving range makes for some *ahem* interesting fun. Enjoy responsibly!
22. Hang out in the Biergarten at the Rathskeller
Relax like you're in Germany with a date night at the Rathskeller's Biergarten in the middle of downtown Indianapolis.
Enjoy authentic German food and beer, and usually live entertainment of some sort. We can't even recommend just one dish: there are so many great choices here if you love German cuisine.
German food is heavy, and you'll want to linger for a bit before walking anywhere! Plan to just mellow and hang out for a bit, while you work your way through your delicious plates.
23. Reserve a Spot at the Koteewi Archery Range
Channel your inner Katniss or Robin Hood and schedule a date night out to Koteewi Archery Range!
Choose from 1 hour, 1.5 hour, or 2 hour rentals with a lane all to yourselves.
If you've never used a bow before in your life, schedule a lesson instead. Professionals will show you the ropes and having you shooting safely in no time!
24. Get Climbing at Hoosier Heights
Have you always wanted to try rock climbing, but you've been stuck in the Midwest too long?
Or maybe you love rock climbing but you're stuck in the Midwest without any real mountains to climb?
Hoosier Heights is the answer! Spend a fun couple's night out at Indianapolis' largest indoor rock climbing center.
Top rope, bouldering, and lead climbing are all available at this amazing facility.
New to climbing? No worries. The staff can help you grow your confidence and take on more complex challenges.
25. Picnic at Fort Harrison State Park
Another unique date night idea for Indy is setting up a picnic at Fort Harrison State Park.
Enjoy time away from the busy city center with a peaceful lunch at this forested park.
Once you're done with the picnic, go for a walk on one of the many park trails.
---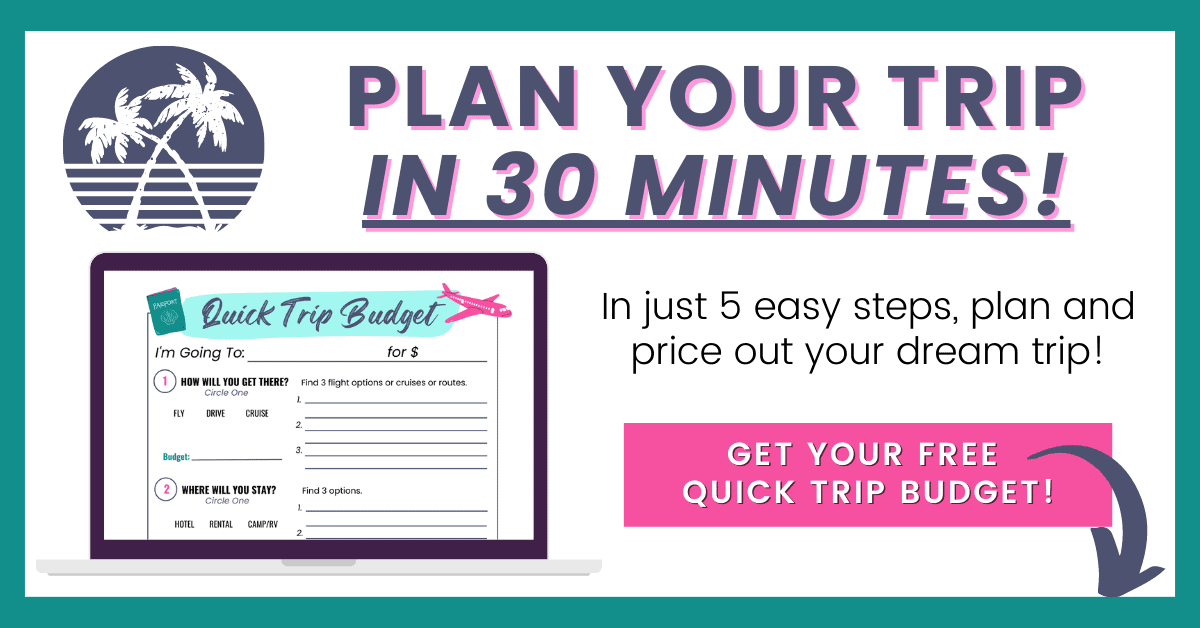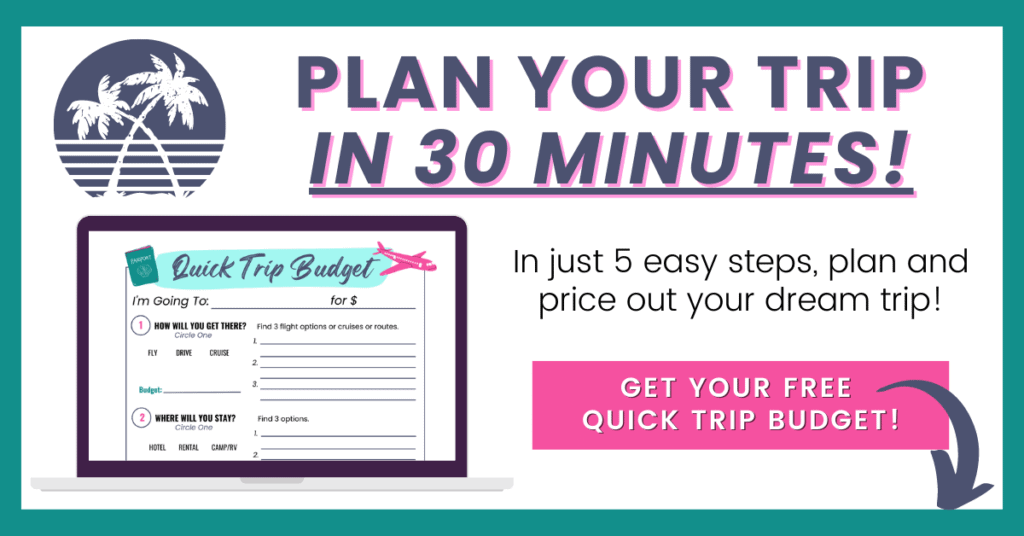 ---
Indy Date Night Ideas in Winter
26. Go Ice Skating
The Hallmark Channel knows a thing or two about romantic winter activities, if their movies are anything to judge by, and couples stumbling their way through ice skating together is in every single one of them.
Just sayin', it's one of the best, go-to winter date night ideas.
Get out of the house, stay warm while you skate around in a circle for a bit, and then get hot chocolate to polish off the evening.
27. Go Shopping
Hear us out: winter is one of the best times for a week night shopping trip. All the winter sales are on, but most people only shop on the weekends.
Have you ever gotten stuck in the weekend traffic around Castleton mall between Thanksgiving and Christmas? *shudders*
Skip the weekend hassle and instead schedule a date night evening shopping trip.
It doesn't have to be your holiday gifts for each other; it could be a big purchase you've been waiting for a sale to make.
Or it could be window shopping where you're dreaming together about what to put on your savings list for next year. Whatever fits your budget and gets you out of the house for a few hours!
28. Stroll, Sip, and Shop around the Carmel Christkindlmarkt
Love the European Christmas markets but don't have the extra cash lying around to book a trip? Check out Carmel's Christkindlmarkt for the next best thing, right in your backyard.
Drink Gluhwein and wander the shops until you find the perfect, unique Christmas ornament for your tree!
If you don't need an ornament, eat your way through this fabulous Christmas market: Belgian waffles, apple strudel, hot chocolate, kartoffelpuffer (potato pancakes), cheese, and pretzels!
29. See an IMAX movie at the Indiana State Museum
Winters in Indiana get old really fast. It's not like feet of beautiful, powdery, white snow winter. This is gray, icy, blah winter. Outside isn't a good option.
So, stay inside. Check out the IMAX theater at the Indiana State Museum.
Movies vary from science documentaries to the latest Marvel movie, and you can check out the museum beforehand for a unique collection featuring the history of Indiana.
30. Try Bad Axe Throwing
Another fun indoor activity for a winter date night in Indy: axe throwing.
Reserve a lane and enjoy chucking axes at a wooden bullseye for a few hours. It's surprisingly fun, even if that's not really your thing.
They'll show you how to properly hold it and throw it and, of course, stay safe while you do it.
It's a fun activity to try at least once! If you're unsure, plan to arrive during walk-up hours for a lower price.
Summer Dates Ideas in Indy
31. Visit the Indiana State Fair
It's the perfect summer date idea: attending the state fair.
Personally, we love the state fair for its plethora of fried foods. I mean, what won't they deep fry?
Even if fried foods aren't your jam, you and your sweetie can wander the state fair grounds and just take it all in.
Get a drink, get some BBQ, watch an exhibition, see all the contests, ride a carnival ride, or visit the stables or petting zoo areas to meet the cutest farm animals ever!
32. Enjoy an Evening at Symphony on the Prairie
Every summer, the Indianapolis Symphony Orchestra (ISO) holds an outdoor concert series at Connor Prairie Living History Museum in Fishers.
Bring chairs or a picnic blanket, or reserve a spot at a table, and enjoy a fun date night of classical or not-so-classical music, depending on your tastes.
Typical favorites include the Star-Spangled Symphony for July 4th, classical selections featuring Tchaikovsky and Brahms, and newer selections like John Williams and ABBA compilations.
The ISO musical selections are sure to entertain; just be sure to reserve tickets well ahead of time if there's one you really want to hear. Popular selections sell out months ahead.
33. Attend an Indians game
We already mentioned "attend a sporting event" in this list of date ideas for Indianapolis, but going to an Indianapolis Indians minor league baseball game is a particularly great summer activity.
The ballpark is in downtown, right next to the JW Marriott and all of Indy's skyscrapers.
Watching the city glow with sunset and then light up for the evening is a beautiful sight to see, all from your incredibly reasonably priced seats anywhere in the stands.
Load up on beer and ballpark food, and just chill for the evening. An incredible, low-key date night idea in Indy.
34. Enjoy the Monon Mixer Evening at The Waterpark
Take back The Waterpark from the kids with a Monon Mixer event in Carmel!
Certain dates in the summer, Carmel Clay Parks' The Waterpark hosts adults-only, 21+ evenings. (Reserve your spot ahead; no walk-ins.)
Enjoy the lazy river without getting trampled by kids rushing around it. Grab a drink poolside from a local vendor. Relax for a couple of hours without stressing about your tiny tyrants.
35. Enjoy Summer Nights Movies at Newfields
Newfields, Indy's premier art museum, hosts the National Bank of Indianapolis' Summer Nights Film Series every summer.
Enjoy a variety of films on Friday and sometimes Saturday nights throughout the summer. Choose a single film, or book a reserved section and up to 6 films!
Previous showings have included everything from classics like Cat on a Hot Tin Roof, to 80s horror like Friday the 13th Part III, to modern films like Encanto and Guardians of the Galaxy.
Bring your own picnic or purchase food and drinks on-site, cuddle up on your picnic blanket and pillows, and enjoy a movie under the stars!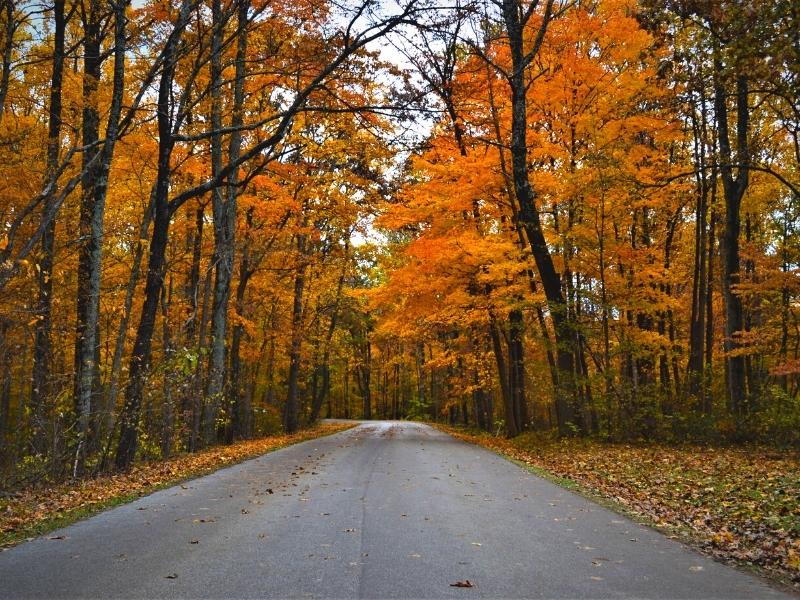 Outdoor Romantic Date Ideas
36. Take a Hike
There are a surprising number of places in and near Indianapolis that are great for short hikes. Couples that hike together, gripe together! 🤣
Fort Harrison State Park, Eagle Creek Park and Reservoir, and Ritchey Woods Nature Preserve are all good options for a quick jaunt through the woods without driving hours outside of the city.
37. Get on the Water
For being in the middle of the state, Indianapolis has a lot of water surrounding it.
Opportunities for canoeing, kayaking, and stand up paddleboarding are plentiful at Eagle Creek, Geist, and Morse Reservoirs.
If that's too stressful, rent a paddleboat on the canal downtown. It's a fun, albeit cheesy, but also popular way to spend a date night in Indianapolis.
38. Zipline Through the Trees
Experience an adrenaline rush as you glide through the treetops on a Go Ape Zipline adventure!
Located in Eagle Creek Park, Go Ape will have you soaring through the trees in no time. Bring a pair of gloves and get ready for rope ladders, treetop obstacles, and ziplines galore.
The longest zipline is 305ft long, sure to bring a smile to your face as you fly through the canopy!
Choose either the full 2-3 hour adventure or the shorter 1-1.5 hour intro course. Reservations recommended.
39. Explore Connor Prairie
Enjoy roaming the grounds of a living history museum with your sweetheart. (No, you don't have to be history buffs to find this enjoyable.)
Learn about Indiana state history, admire artisans crafting their wares, and watch tradesmen demonstrating blacksmithing.
Visit the different areas to see what life was like in Indiana pre- and post-Civil War, or visit the Treetop Outpost and Animal Encounters areas to get in touch with nature.
Take a trip up in the hot air balloon for beautiful views, or attend a Symphony on the Prairie event (mentioned earlier).
40. Wander around Dollie's Lavender Farm
If you or your partner are all about taking photos in beautiful places, schedule a date at Dollie's!
The smell is amazing when all that lavender is in bloom. Plus, there are "you pick" and "we pick" flower sections, if you need a fresh bouquet to top things off.
This is in Franklin, IN, south of the city, but equivalent time-wise to driving to Fishers or Noblesville on the northeast side.
---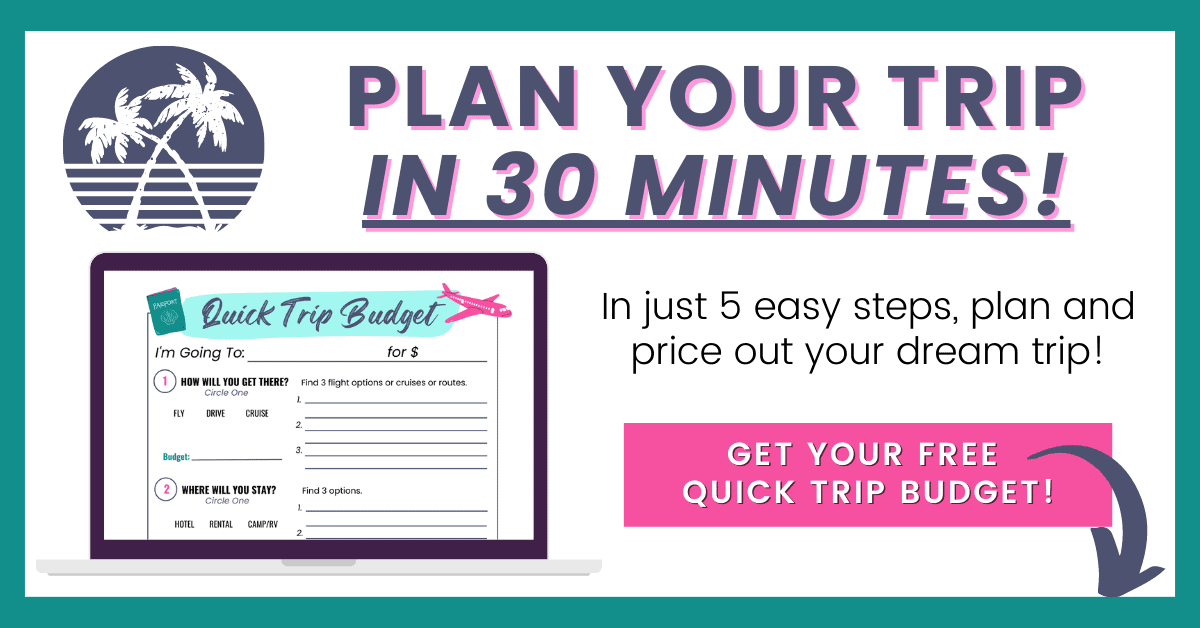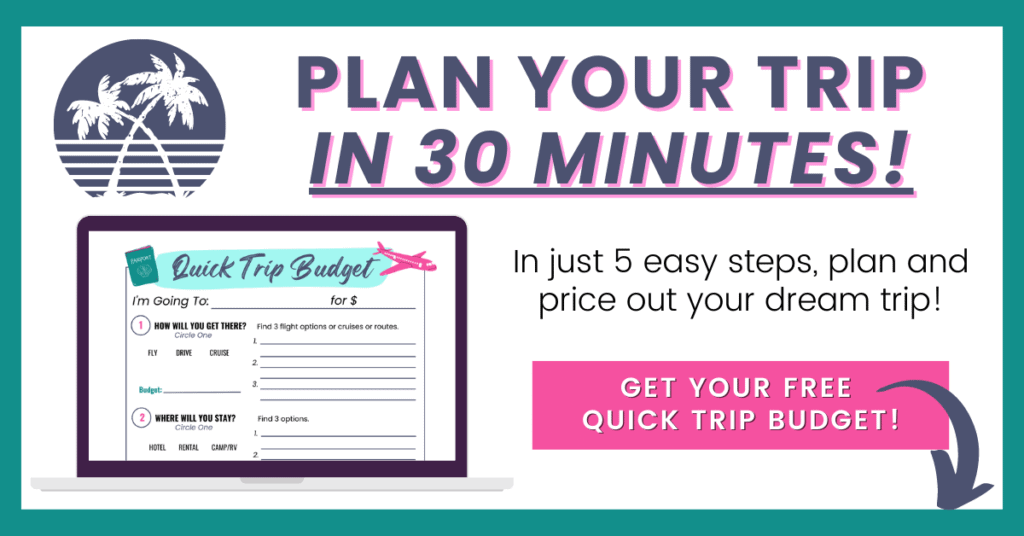 ---
What're Your Favorite Date Ideas in Indianapolis?
Have you tried any of these date night ideas in Indianapolis? What're your favorite romantic things to do in Indy?
Let us know, and we'll update the list!
More Indiana Travel Ideas
Happy travels!
Share it!