If you're looking for an easy weekend getaway that offers a combination of beautiful natural landscapes and fun-filled outdoor activities, Indiana Dunes is the place to be.
Located along the southern shore of Lake Michigan, this 15,000-acre national park boasts towering sand dunes, inviting beaches, lush forests, and diverse wildlife.
Despite its size, it's even possible to spend one day at Indiana Dunes National Park and feel satisfied that you really got to know the park, not just a piece of it.
Whether you're an avid hiker, birdwatcher, or beach bum, there's something for everyone in Indiana Dunes. Let's explore the top things to do at Indiana Dunes that will make your visit unforgettable!
---
This post may contain affiliate links. As an Amazon Associate and associate of other programs, I earn from qualifying purchases. This means if you click a link and make a purchase, I may earn a small commission at no extra cost to you.
---
Indiana Dunes National Park vs State Park: What's the Difference?
The Indiana Dunes are located on Indiana's Lake Michigan lakeshore on the northern edge of the state.
It's one of the most diverse ecosystems in the National Park Service (NPS) system in one of its smaller sized parks.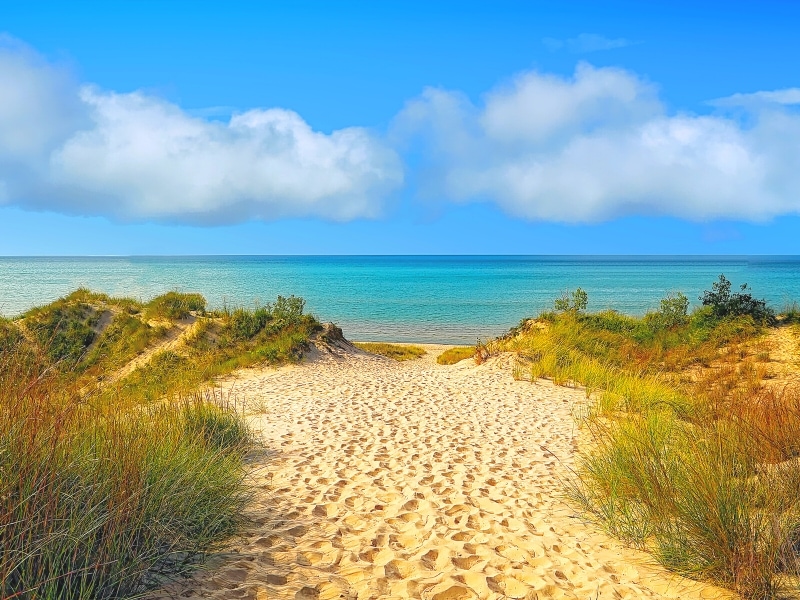 They feature Great Lake sand dunes, wetlands, marshes, oak savanna, and pine forests, as well as being one of the best birding locations in the state.
>> There are actually two parks that share this area: Indiana Dunes National Park and Indiana Dunes State Park.
The first is owned and maintained by the federal government while the second is owned and maintained by the state of Indiana.
You might know this area as Indiana Dunes National Monument, but the NPS site got an upgrade to national park in 2019!
The state park hasn't changed. It's always been its own entity separate from the national park site.
Both parks protect and maintain the integrity of the Indiana Dunes within their respective boundaries.
Each park has access to the lakefront beach, hiking trails, and public facilities like picnic areas and restrooms.
However, because they're owned and funded by different groups, the two parks do not share an entry pass.
Paying to enter the national park will not get you into the state park, or vice versa.
By the same logic, your national park annual pass will not work at the state park, and your state park annual pass will not work at the national park.
So, what's the difference and is one better than the other?
The national park is bigger with more habitats to explore, but it's also more expensive if you only have one day in Indiana Dunes.
>> If you just want to sit on the beach for the day and maybe climb a dune, choose the state park.
>> If you want to explore the area's various ecosystems, hiking, history, and beaches, choose the national park.
Indiana Dunes is one of those rare national parks that can be explored in one day, like Bryce Canyon, and you'll still come away happy and feeling like you really got to know the area.
There's also no reason you can't do both in one day! Just be aware you'll have to pay separate entry at each park.
---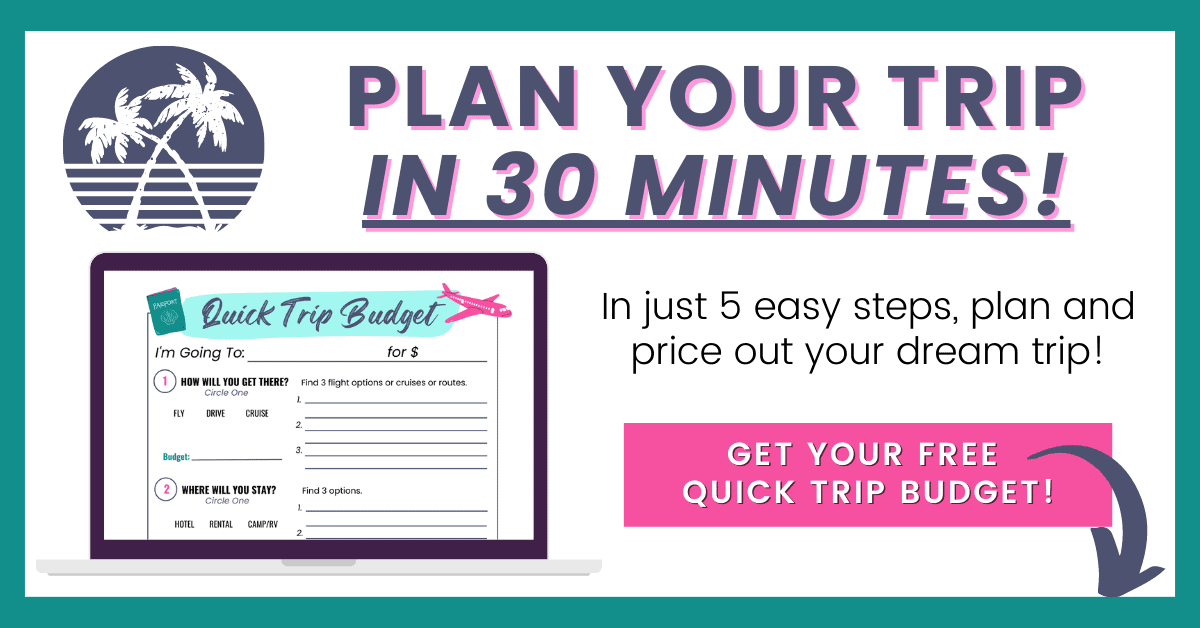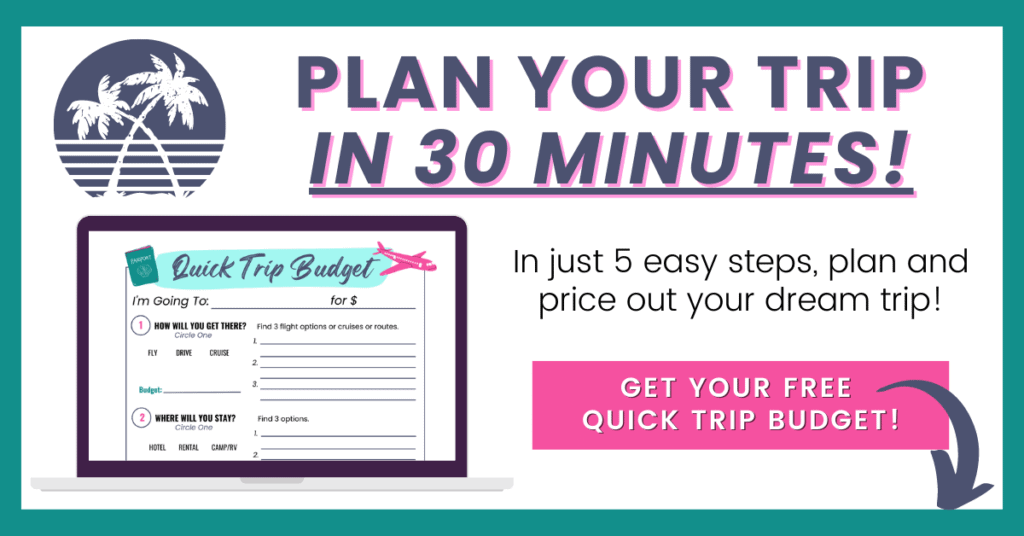 ---
Practical Info & FAQs for Visiting Indiana Dunes National Park
National Park entry fee: $25 per car, good for 7 days, or free with an America the Beautiful pass
State Park entry fee: $7 IN plates; $12 out of state plates (per car), good for 1 day
Closest major airport to Indiana Dunes: Chicago O'Hare (ORD) or Midway (MDW)
Bring sun protection and lots of water.
You need a car to get around.
Decent cell service throughout the park.
The lake determines the weather. It gets hot in summer and very cold in winter.
If you plan to hike, be prepared for sand. It can get so hot it can burn you. Wear real hiking boots, not flip flops or even hiking sandals. It's also much more difficult to hike in, so an easy trail can become strenuous pretty quickly thanks to climbing uphill in sand.
>> When's the Best Time to Visit Indiana Dunes?
Spring is the best time to visit Indiana Dunes National Park for mild temperatures, blooming wildflowers, and smaller crowds.
This park is accessible all year round, though.
Summer is the busiest time of year to visit Indiana Dunes; the beaches will be packed.
Winter is a great time to have the park to yourself. Same great sunsets over the water, just with snow on the ground or possibly a frozen lake!
Fall is a great time to hike in Indiana Dunes to see the colorful foliage and to avoid the worst of the summer heat.
>> Are There Parking Fees at Indiana Dunes?
Not anymore. The federal park used to charge parking fees at overcrowded lots but stopped when they started charging a park entry fee in 2022.
The park entry fee pays for maintenance previously covered by the parking fees as well as new maintenance needs from the influx of visitors from its upgraded designation as a national park.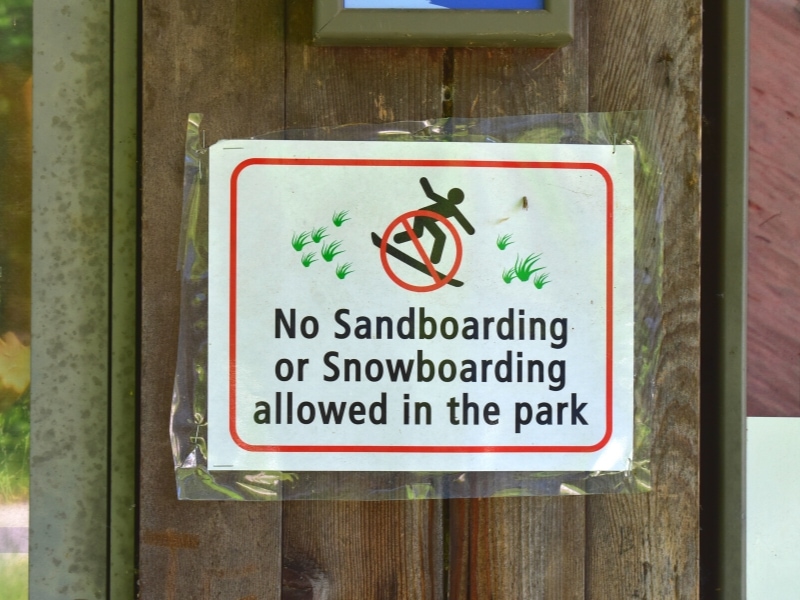 >> Can I Rent 4 Wheelers/ATVs at Indiana Dunes?
No, you can't rent 4 wheelers at Indiana Dunes. These are not those kinds of dunes. They are vegetated and protected, and 4 wheelers/ATVs are prohibited.
>> Is Alcohol Allowed at Indiana Dunes?
Alcoholic beverages are not allowed at the state park, except in designated areas. There is no such rule for the national park.
Glass containers are always prohibited on the beaches, whether in the state park or the national park.
11 Fun Things to Do at Indiana Dunes
The beach is the biggest attraction for most people, but there are plenty of other fun things to do in Indiana Dunes National Park.
We've spent an entire day just hiking in the park, starting on the west end and catching sunset from the dunes near Mt Baldy on the east end.
There's always something worthwhile to see in the park, besides the beach.
Beach days are awesome, but if you only have one day at Indiana Dunes National Park, then pick your favorite things from this list and see a little of everything!
Go on a Hike
Our favorite thing to do in most national parks: take a hike!
The top 4 most popular hikes in Indiana Dunes are:
Miller Woods Trail (Paul H. Douglas Trail)
Dunes Succession Trail
Cowles Bog Trail
Heron Rookery Trail
Trails in Indiana Dunes vary in length and have some tough uphills in sand but can be the ticket to a secluded, gorgeous view.
Good to Know: Mount Baldy is the tallest sand dune in the park and incredibly active, meaning it shifts and overtakes new areas, like trees and parking lots.
Hiking to the Mt Baldy summit used to be the most popular hike in the park. That is, until the dune ate a child.
As the dune shifts and buries trees, air pockets form when the tree decomposes inside the dune and leaves behind a void.
These voids can collapse without warning, and in 2013, one such sinkhole buried a 6 year old boy.
He was freed after 3 hours of digging and recovered, but Mt Baldy and the surrounding area was closed for several years.
Now, Mt Baldy Beach is back open, but the Mt Baldy Summit hike is guided only. You're not allowed up there on your own.
Relax on a Beach
If you're looking for a chill day at the beach, Indiana Dunes has plenty of beaches to choose from.
West Beach
Portage Lakefront
Porter Beach
Kemil Beach
Dunbar Beach
Lake View Beach
Central Avenue Beach
Mount Baldy Beach
Bring a cooler with food and drinks and while away most of a day on the beach. (But make time for a hike before or after beach time!)
Not all beaches have lifeguards, and many of them require a steep walk down the dunes to get to the beach.
Sometimes there are wooden stairs; sometimes you're trudging through the sand.
Take the 3 Dune Challenge in the State Park
Work up a sweat to hike three of the tallest dunes in Indiana Dunes State Park!
The entire 3 Dunes Loop is only 1.5 miles, but it's 552ft of elevation change as you climb to the tops of each dune.
Don't let the elevation change scare you, though! Kids and non-hikers do this all the time.
Take pictures at the top of each dune, and stop in the state park's Nature Center when you've finished for your free bumper sticker for completing the 3 Dune Challenge!
Tour the Century of Progress Homes
High on the Indiana Dunes near Beverly Shores, the Century of Progress Homes sit in a neat row on an ordinary two-lane road.
These homes were featured in the 1933 Chicago World's Fair, each attempting to demonstrate an innovative building material for the future.
The five homes that make up the now Historic District were bought and relocated from the Chicago Fair via lake barge and truck.
These old, historic homes are costly to upkeep, so the NPS leased them to a non-profit group, Indiana Landmarks, which in turn long-term leases them to residents that agree to renovate and maintain them.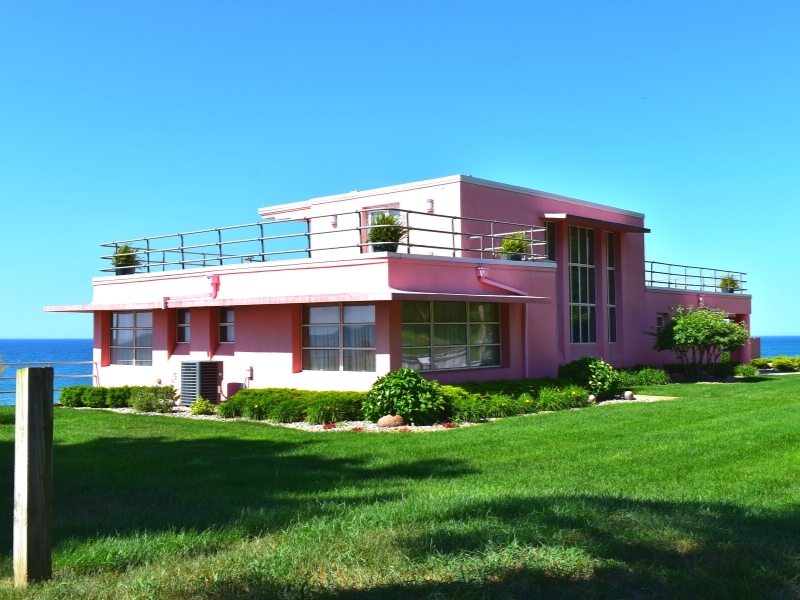 They are private residences, so don't go knocking on the door expecting to be let in!
Take all the photos you want from the street and read the informational plaques, but respect the residents' privacy.
Guided tours, which allow access to the first floor of each home, are held once a year: the last weekend in September.
Tickets go on sale in early August and sell out within an hour.
Check the Indiana Landmarks website for more information to make sure you don't miss your chance to get tickets!
Discover the Tolleston Dunes
There are three sets of ancient dune systems in the national park, and the Tolleston Dunes are a look into the past.
These dunes aren't on the waterfront; they're further inland, leftover from when lake level was much higher.
Come see some pretty wildflowers in spring or just enjoy a walk away from the crowds any time of year.
Visit the Bailly Homestead & Chellberg Farm
The history of the Indiana lakeshore starts well before industry took over the country and the Great Lakes.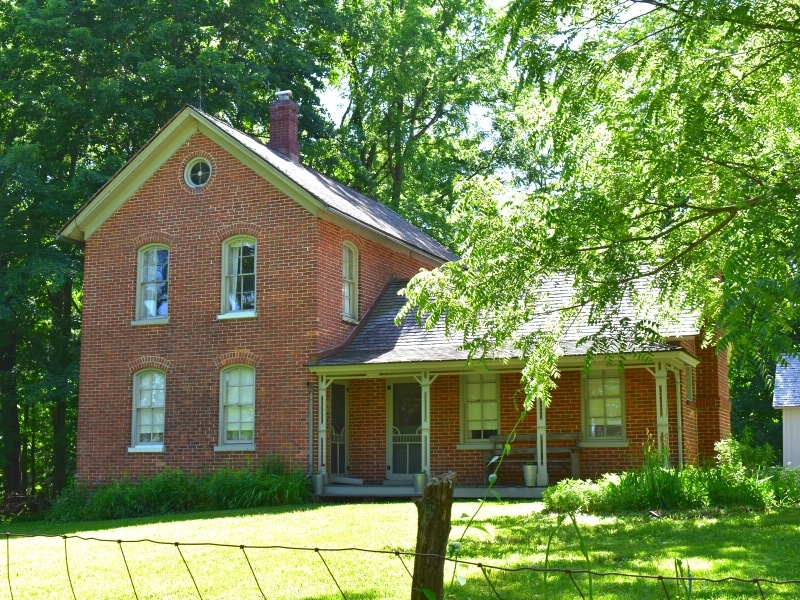 Take a walk through the woods, discover a historical farmstead, and learn how early settlers in the area lived.
It's a good way to get out of the sun for a while, and little kids will enjoy the farm animals.
Ride a Bike Trail
Bike through the diverse ecosystems of Indiana Dunes National Park!
The Calumet Bike Trail is 19 miles long on a gravel trail in the eastern half of the park.
It parallels the South Shore Line train tracks and passes both the Great Marsh and the state park.
The Marquette Trail in the west is 4.6 miles and close to the popular Miller Woods hike and West Beach.
Other bike trails in the region, like the Prairie Duneland Trail and Porter Brickyard Trail, link up to the trails inside the park, providing access to the small towns nearby but outside of the park.
Visit the Heron Rookery
The Heron Rookery is in a small, inland section of the park, away from the main park boundary.
It used to be home to hundreds of Great Blue Heron nests every year, but the birds have since moved on to nest elsewhere.
Now you can explore the forest along the banks of the Little Calumet River via the riverside trail that runs the width of this park parcel.
Out and back the trail is just shy of 3.5 miles long and features some of the best wildflower viewing in the park in the spring.
Sail or Paddle on Lake Michigan
Enjoy Lake Michigan from a boat, be it a sailboat, motor boat, or sea kayak. No canoes on the lake, though! They're too easy to tip.
Lake Michigan is more like an inland sea than a lake, meaning it moves more like the ocean than like an inland lake.
You wouldn't take a canoe out on the ocean, unless it was an outrigger like in Hawaii.
We also recommend using a sea kayak rather than a regular kayak. Pictured Rocks National Lakeshore on neighboring Lake Superior only allows sea kayaks
It can be dangerous to boat out on the Great Lakes if you don't know what you're doing.
On the plus side, there aren't any rocks or cliffs to hit in this area of the Lake Michigan lakeshore.
The only problem would be wandering too close to an industrial area, of which there are several, including the Port of Indiana.
Good to Know: There are no boat launches or marinas in the national park. If you want to bring your sailboat or motorized boat to the lake, you'll need to use local facilities for launching.

Non-motorized boats, like sea kayaks, can be launched from any beach in the national park except for West Beach in the summer.
Kayaking and canoeing are also popular on the inland waterways, like the Little Calumet River.
Fishing in Indiana Dunes
Fishing is allowed both in the park's waterways and lakes and on Lake Michigan with a valid Indiana Fishing License.
License fees vary based on residency and how many days you plan to fish.
Trout and salmon also require an additional stamp, unless you purchase a one day pass which includes these.
If you're fishing on Lake Michigan, be sure to stay 500ft away from swimmers at all times, including when entering/exiting the beach if you're bringing your own non-motorized boat.
Hike the Wetlands for Bird Watching
With all these wetlands, forests, and rare savanna areas, Indiana Dunes National Park is a great area for avid birdwatchers.
The fall migration sees thousands of birds funneled straight to Indiana Dunes because of its location at the southern end of Lake Michigan.
In May, the park hosts the Indiana Dunes Birding Festival which features guided birdwatching opportunities, both day and night, as well as seminars and evening dinners.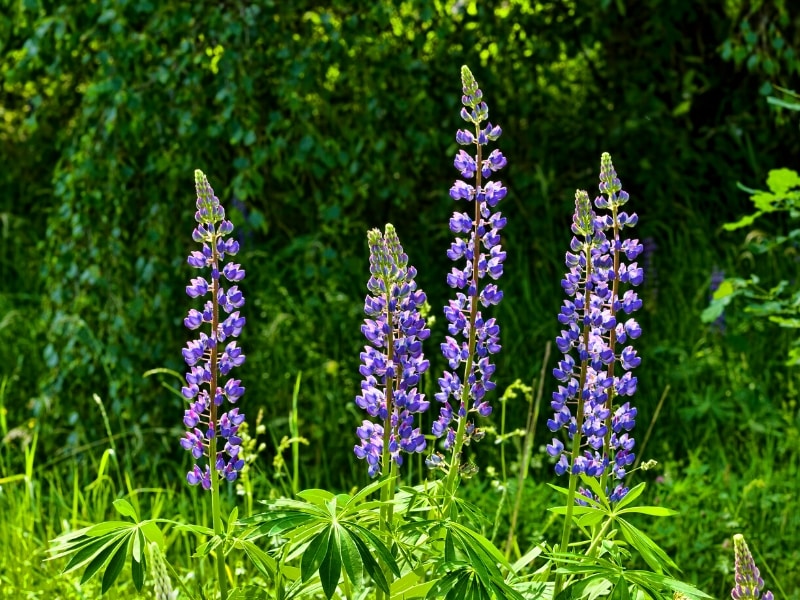 Itinerary: One Day at Indiana Dunes National Park
Before deciding what to do in Indiana Dunes, we recommend you choose a direction of travel.
Indiana Dunes is a long, skinny park that hugs the lakeshore.
It's more efficient to start at one end and work your way towards the other end of the park, stopping at sites you want to see along the way.
We were ultimately traveling from Chicago, IL to South Bend, IN, so we took one day to explore Indiana Dunes from west to east.
Normally, our first stop at any national park is the visitor center to get a map (I collect them) and to ask the rangers for hike recommendations.
But at Indiana Dunes, the visitor center is in the middle of the park, which really messes up the efficiency of moving from one end of the park to the other.
You could start at the Indiana Dunes Visitor Center and then backtrack slightly to whichever end of the park you choose.
It's a 15 minute drive to Mt Baldy on the east end or a 20 minute drive to the Miller Woods trailhead on the west end.
Alternatively, just wait until you get there in due course, traveling east or west through the park.
We opted to start at the visitor center and backtrack west.
Minimize backtracking by doing this list in order (or in reverse order if you want to do east to west).
Hike the Miller Woods Trail out to the beach.
Check out the Tolleston Dunes
See the Chicago skyline from the Portage Lakefront
Stop by the Bailley Homestead and Chellberg Farm
Hike the Cowles Bog Trail
View the Century of Progress Homes
Chill at Lake View Beach
Stop by Mt Baldy and hike to its Beach for sunset views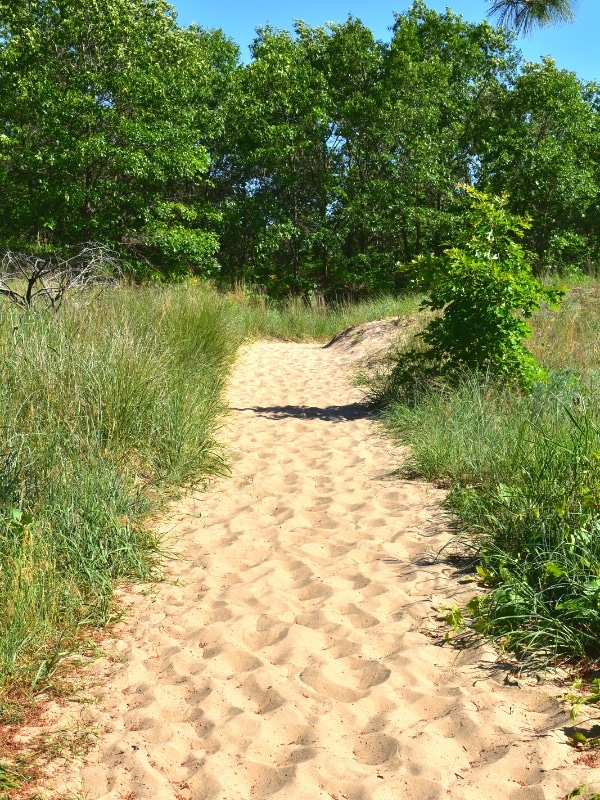 Where to Eat and Places to Stay near Indiana Dunes
This national park is long and skinny, stretching from Gary, IN on the west end to Michigan City, IN on the east end.
There aren't many places to eat inside the park, but there are plenty nearby.
Likewise, there are plenty of hotels near Indiana Dunes, or you could day trip to Indiana Dunes from Chicago, South Bend, or elsewhere in the region.
>> West Side of the Park, near Portage Lakefront
We recommend heading to the I-94/SR 249 interchange for fast food or restaurants near the town of Portage.
Don't go into Gary.
Likewise, the hotels we recommend for this part of the park are in the same area.
Time-wise, it doesn't matter if you stay in Michigan City or Portage, but we recommend staying closer to Michigan City for convenience.
We don't recommend staying any further west than Portage, unless you're planning to stay in Chicago and day trip out to Indiana Dunes.
>> Central Part of the Park, near Indiana Dunes State Park
The nearby town of Chesterton has several food options, from fast food to restaurants, but mostly local, non-chain type places.
For hotels, the major chains are in either Michigan City or Portage, so they don't have any in Chesterton.
We haven't stayed at either of these, but they are rated well and on Chubb Lake in Chesterton:
We would again recommend staying in Michigan City for convenience, but these hotels in Chesterton are usually cheaper.
>> Eastern Part of the Park, near Mt Baldy
Head into Michigan City via US 12 for restaurants or head to the south side of Michigan City via US 20 to catch all the fast food on US 421/Franklin Street.
We are IHG and Hilton loyalty members, so we always prefer these hotels, but they are on the south side of the city.
The casino offers views of the lake, if you're willing to splurge.
Blue Chip Casino: Spa Blu Tower
Campgrounds near Indiana Dunes
>> NATIONAL PARK
The Dunewood Campground is just south of US 12 near Lake View Beach in Beverly Shores, the eastern end of the park.
It's open from April 1 through the first weekend in November and closes for the winter.
Sites can accommodate RVs or tents but don't have individual electric or water hook ups. There's a central location for water.
Restrooms with flushing toilets and bath houses with hot/cold showers are available.
Reserve your spot ahead of the busy season!
>> STATE PARK
The Indiana Dunes State Park Campground is open year-round and offers electric hook up at each campsite.
Water is available at central filling stations. Bath houses have flushing toilets and hot/cold showers.
Reserve your campsite ahead as they can sell out in summer.
---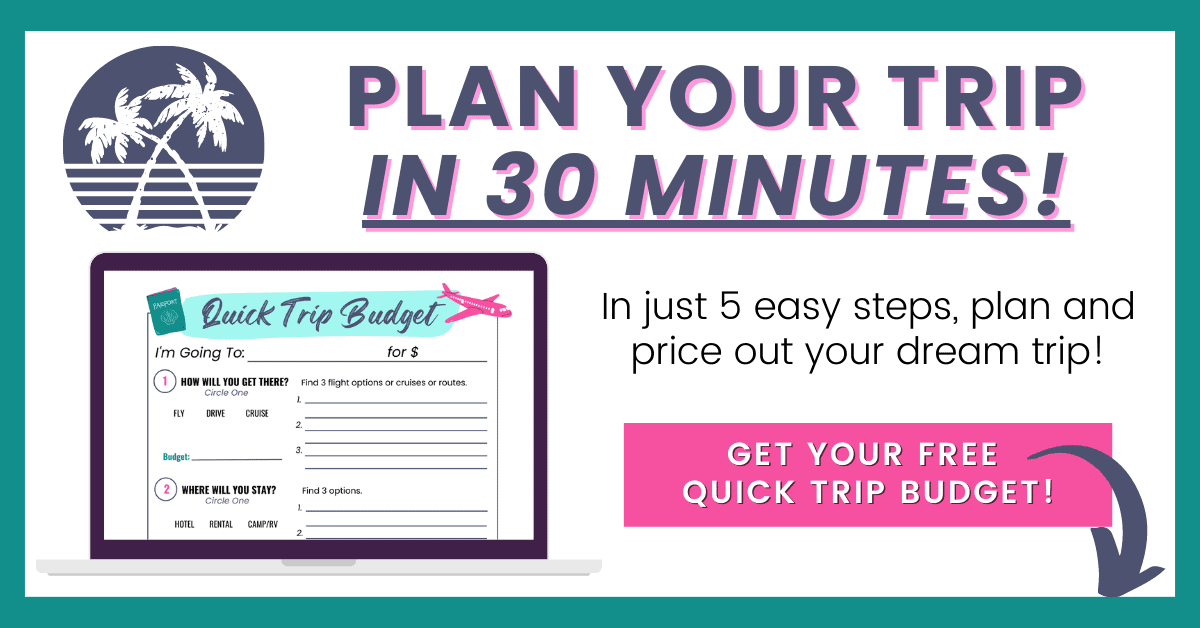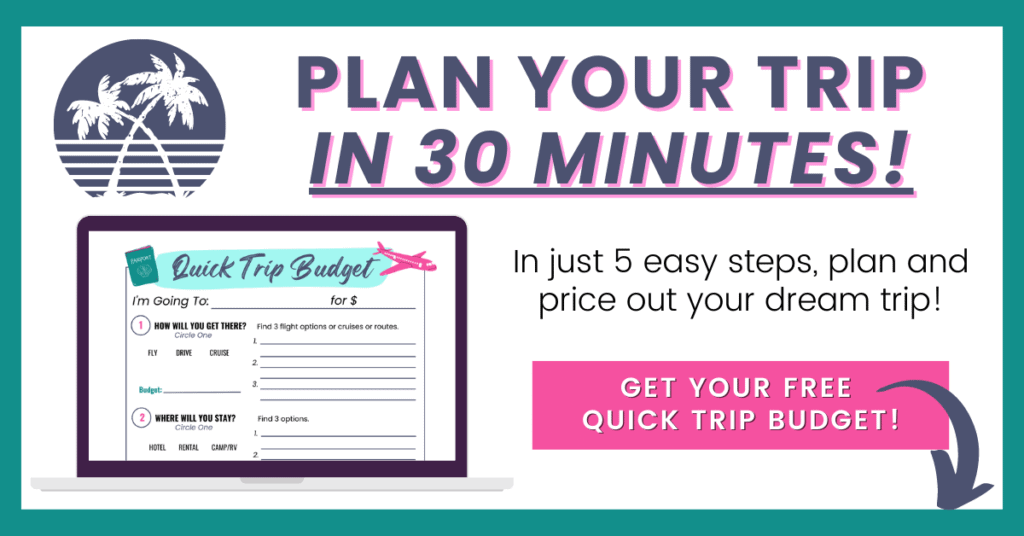 ---
Is Indiana Dunes Worth Visiting?
Yes, Indiana Dunes National Park is definitely worth visiting, even if you only have one day to explore!
This small-but-diverse park offers beautiful beaches, towering sand dunes, and miles of hiking and biking trails, perfect for spending one day at Indiana Dunes!
More Indiana Travel Ideas
Happy travels!
Share it!