Experience history, art, food, and beaches all in one magnificent area in Charleston, SC! There is so much to do in Charleston. Want to bum on a beach for a week? Eat every delicious piece of food you can find? Perhaps you're most interested in the history of the area? Or some combo of all of the above? Use this ultimate bucket list of 65 things to do in Charleston to plan your vacation based on your interests!
---
This post may contain affiliate links. As an Amazon Associate and associate of other programs, I earn from qualifying purchases. This means if you click a link and make a purchase, I may earn a small commission at no extra cost to you.
---
Where is That? Suburbs and Neighborhoods of the Charleston Area
When visitors think of Charleston, SC they typically think of historic buildings like Rainbow Row, old charm, beaches, plantations, and giant oak trees covered in Spanish moss.
The Charleston area absolutely has all of that, but it's not all located within the city limits.
Let's identify the main areas in and around Charleston, and then we'll break down things to do in Charleston by area.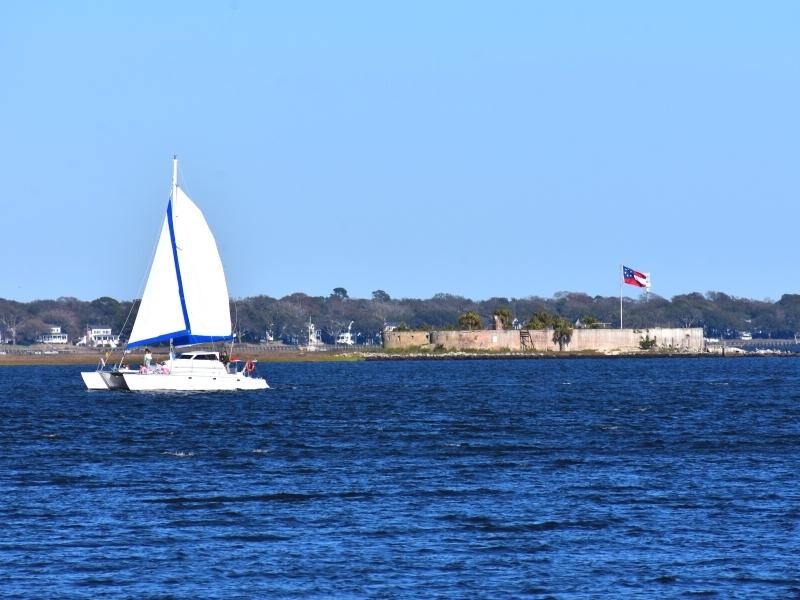 Downtown Charleston and The Historic District
The city of Charleston itself is located on a peninsula between the Cooper and Ashley Rivers. The downtown historic district lines the east waterfront, including famous Rainbow Row, the City Market, and the majority of the museums and art galleries.
There is no beach on the peninsula within the Charleston city limits.
I repeat: there is no beach downtown on the peninsula.
You can still get amazing water views across the harbor, but you're not laying on sandy beaches downtown. They don't exist. If you want to lay on the beach for a week and see the occasional historical site, stay on one of the islands discussed below.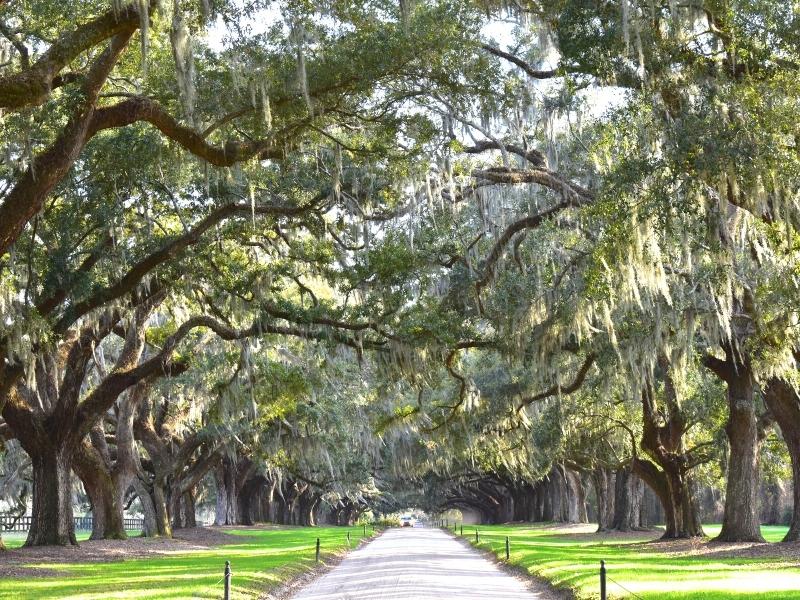 Mount Pleasant, Isle of Palms, & Sullivan's Island
To the east of Charleston, across the Cooper River and the amazing Arthur Ravenel bridge, is the suburb of Mount Pleasant. Here you'll find easy access to both downtown Charleston and to the beaches on Isle of Palms and Sullivan's Island.
There are affordable lodging options here, but it can get pricey the closer you stay to the beach. All are nice areas to stay with plenty of things to do and places to eat.
Patriot's Point, featuring the USS Yorktown aircraft carrier, Shem Creek shopping and dining and water activities, Fort Moultrie, and Boone Hall Plantation are all located over here.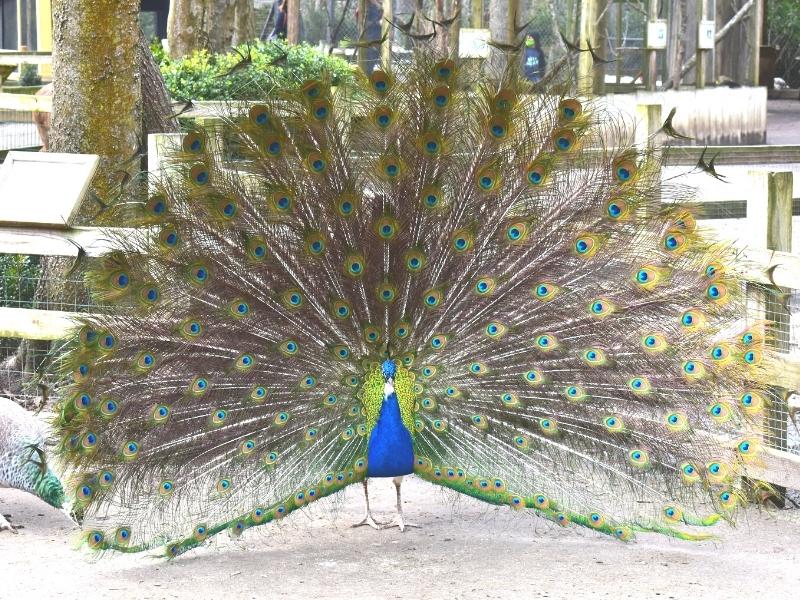 West Ashley, James Island, Johns Island, & Folly Beach
To the west of Charleston's peninsula, across the Ashley River, is West Ashley. (Such a creative name, I know!). This suburb also has straightforward access to downtown, albeit a little further away so it tends to be a bit more affordable depending on proximity to the water.
The Ashley River Historic Plantation District is a short drive north along the river and includes Middleton Place, Magnolia Plantation and Gardens, and Drayton Hall.
Each of these plantations has their own unique features. For help deciding which plantation to visit, check out this article and helpful checklist that compares the best plantations in Charleston.
James Island and Johns Island have a few attractions, such as the Charles Town Landing State Historic Site, the Angel Oak, and the McLeod Plantation, but the majority of this area is residential and salt marsh.
Folly Beach is the most affordable public access beach area, and tends to have the crowds to prove it, but it is still a good day out at the beach.
Kiawah Island and Seabrook Island
Both Kiawah and Seabrook Islands are private access only. You cannot just drive over for the day without plans. They will let you through the gate with proof of reservation at a local business, but otherwise, they'll turn you away.
This restricted access is quite annoying, but it keeps crowds at a level that the island infrastructures can handle.
It is possible to get to Kiawah without a reservation via the county park. This is covered in depth in the Things to Do on Kiawah Island section below.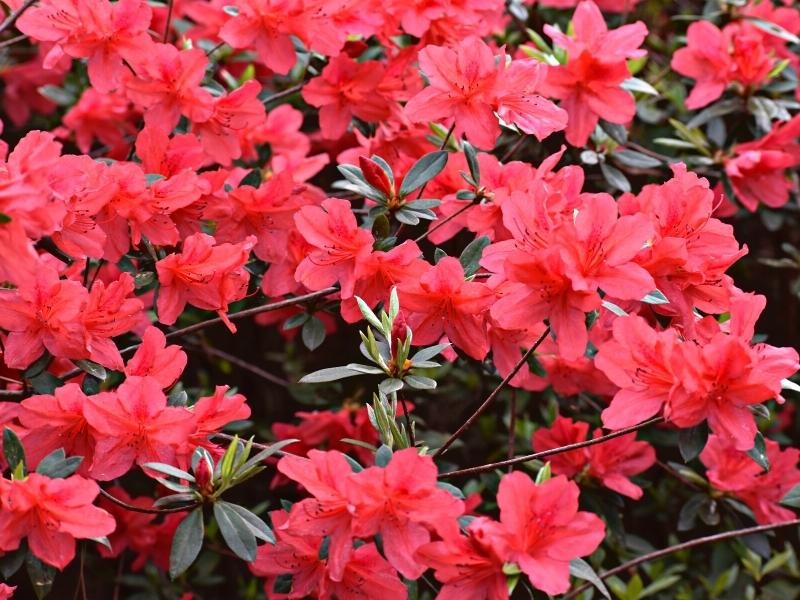 Further Out: Traveling North along I-26
Starting in downtown and driving north along I-26, you'll pass the towns of North Charleston, Goose Creek, and, eventually, Summerville. Moncks Corner is past Goose Creek on US 52, near the shores of Lake Moultrie.
The Charleston airport is off of I-526 in North Charleston, right next to the North Charleston Coliseum, the Charleston Area Convention Center, and the outlet mall. We don't recommend staying up here unless you need a really budget hotel.
---
Now that we're better acquainted with the neighborhoods around Charleston, let's look at specific sights to see in each area.
Things to Do in Charleston's Historic District
Note: there are no plantations in the historic district downtown. Plantations are farms, and Charleston has always been a city. Plantations are discussed below in the things to do in Mount Pleasant and things to do in West Ashley sections.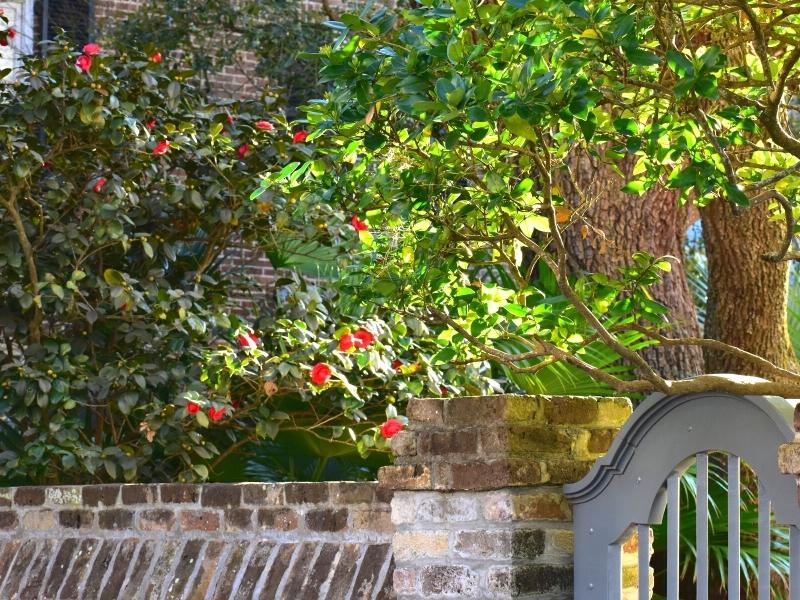 1. Liberty Square & Mini Fort Sumter Museum
Small park area on the Cooper River waterfront, north of the historic district, featuring the aquarium and the FREE museum for the history behind Fort Sumter.
The dock for the paid ferry transport out to Fort Sumter National Monument in the harbor is also here. However, you can also take a ferry to Fort Sumter from Patriot's Point. See below in Things to do in Mount Pleasant.
2. Fort Sumter National Monument
See where the American Civil War began. Federal troops were stationed at Fort Sumter when South Carolina seceded. The first shots of the Civil War were fired here as South Carolina militia tried to take the fort from the federal soldiers.
Take the ferry out to the fort in the middle of Charleston Harbor and explore this pivotal historical site for yourself.
3. South Carolina Aquarium
A bit north of the historic district, at Liberty Square. Great option for a rainy day activity in Charleston, or for escaping the midday sun and heat. Don't miss the sea turtle hospital inside or the touch pool just outside of the main entrance.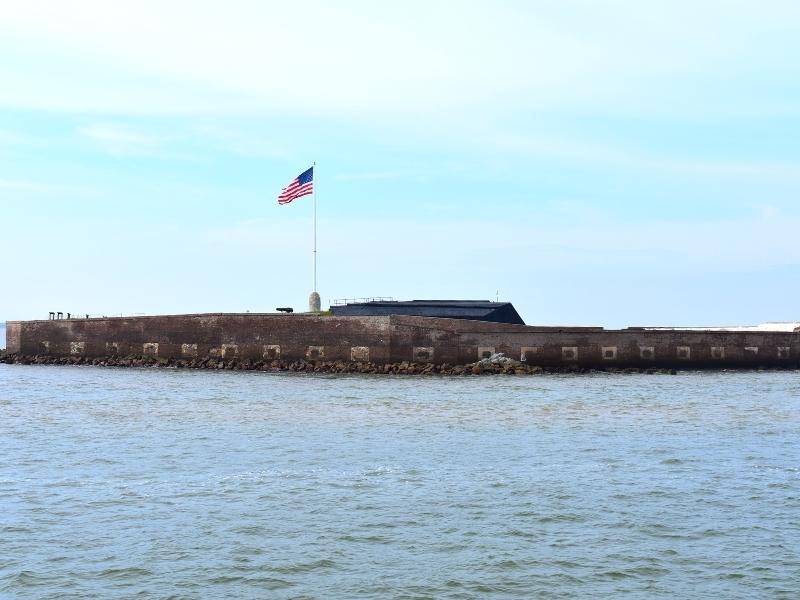 4. The Charleston Gaillard Center
Home to the Charleston Symphony Orchestra, this is the premier performing arts venue for downtown Charleston. Check their website for special events.
5. Historic Charleston City Market
Covered but open-air market in the heart of the historic district, dating back hundreds of years. Grab some delicious snacks and a souvenir from a local business. Beware: not all of the trinkets are locally made.
6. Take a Carriage Tour
Several horse carriage tours will trot you around town for a small group, in-depth history tour of the city. Old South Carriage Company and Palmetto Carriage Works are the two most popular options.
For those that are worried about animal ethics in tourism, these horses are well-cared for and not overworked.
They don't live downtown full time. There are barns downtown while they're working, but the horses all get days off and are transported back out to their open field paddocks.
Ask the drivers or the ticket agents about the horses' welfare. They'll tell you all about it. The city keeps a close eye on this industry, too.
7. Joe Riley Waterfront Park
Beautiful park along the Cooper River waterfront, just a block east from Bay Street and all those restaurants. Full of gorgeous live oaks for some shade, the famous pineapple fountain, and the downtown pier.
Another fountain on the north end of the park, by the pier, is frequently used as splash pad for kids to cool off in the summer.
A free option for watching fireworks from Patriot's Point on July 4th. It is a little weird without the music, but hey, can't beat free!
8. Take a Walking Tour around Charleston
Walking tours are a fantastic introduction to a new city and are tailored to various topics, not just exclusively history tours. Try Bulldog Tours or Lowcountry Walking Tours.
9. Take a Ghost Tour, if you dare
Ghost tours are enormously popular in this old city. Some are adults only, so check with your tour operator before bringing anyone under 18. There are pub crawls and food crawls that have a haunted slant, too, if that's your thing.
10. Stroll down King Street for all your shopping needs
King Street is a shopaholic's dream, lined with luxury and designer stores as well as local shops for that piece of Charleston flair!
---
---
11. The Charleston Museum
Collection of local historical artifacts, but also the museum founder's eclectic private collection of objects from around the world. Great rainy day activity!
12. Children's Museum of the Low Country
Interactive exhibits for children to develop skills while having fun! Explore the art room, the performing arts studio, be a pirate, or take a trip to the grocery store or garden. Kids will love it!
13. The Gibbes Museum of Art
Painted portraits and drawings, with rotating exhibits as well as permanent collections showcasing Charleston's own artists.
14. Take a Step Back in Time on a Historic Home Tour
The city of Charleston has been around since the Carolina colony was established in the 1600's.
Several homes in the historic district have been restored to their period grandeur, whether that's colonial or antebellum or somewhere in between.
Most of these house tours can be combined with tickets to other attractions. Here are five of the most popular options, in alphabetical order.
Aiken-Rhett House
Edmondston-Alston House
Heyward-Washington House
Joseph Manigault House
Nathaniel Russel House
There are more restored historic homes than you can possibly see in a week. Pick a couple of your favorites, but leave room in your itinerary for other sites.
15. Rainbow Row
Go early for good lighting and fewer people in your picture. This is a popular photo spot, but there isn't anything to do here.
The houses are privately owned and not open to the public. Plan to get your picture for the 'Gram, and then move on to something else nearby.
16. Old Exchange and Provost Dungeon
Preserving the colonial era use, this building covers several important events in the history of South Carolina.
It served as a prison for the British, oversaw the political debate behind the South Carolina delegates that ratified the United States Constitution, entertained a crowd when George Washington came to town, and witnessed the tragedy of slave auctions outside its walls when it was a customs house.
Explore two floors on your own, and follow a period-dressed guide through the dungeons.
17. Old Charleston Jail
Creepy castle-like jail, said to be haunted. Take a night guided tour for the full effect. It's a bit further west from the rest of the historic district.
18. Halsey Institute of Contemporary Art, at the College of Charleston
Free contemporary art gallery located on the College of Charleston's campus. No classical paintings or landscapes here!
19. The Battery (and White Point Garden)
Another beautiful park covered by large live oak trees. This one is on the southern tip of the peninsula for amazing views of Charleston Harbor from the sea wall walk.
Various military monuments and cannons are in the park, harkening back to when this area was a military battery for artillery (and where it gets its name).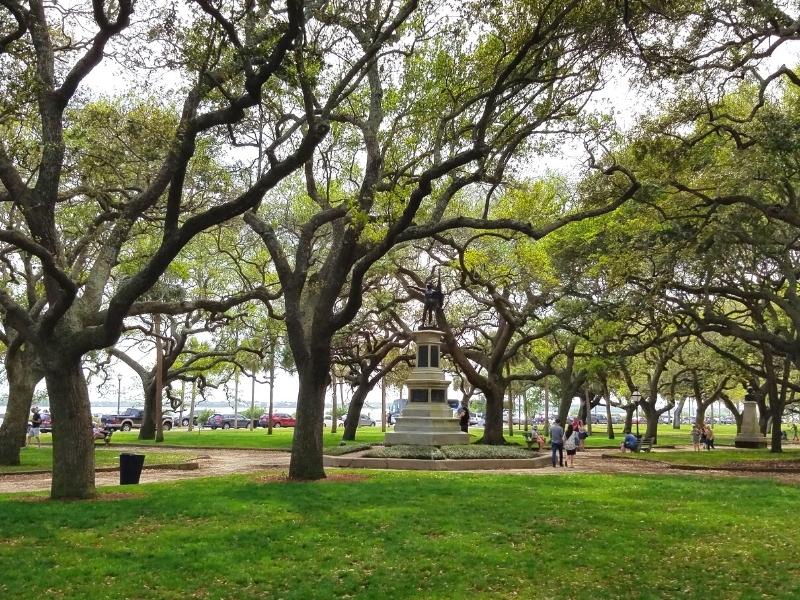 20. Enjoy a Charleston Rooftop Bar for Sunset
So many options! Most hotels in the historic district have one, and many more can be spotted by the umbrellas or lights on their roofs at night.
21. Historic Charleston Homes You Can Sleep In
For those that really love history, stay in a beautifully restored home at one of the following boutique hotels downtown.
Zero George Street
Barksdale House Inn
Wentworth Mansion
The Governor's House Inn
John Rutledge House Inn
Elliott House Inn
Most are within easy walking distance of the City Market, the hub of the historic district north of Broad Street. Wentworth Mansion and Zero George are both a bit further out, but still walkable.
22. St Philip's Church
Charleston's oldest church and the benchmark for building height in the historic district. No building in the historic district is allowed to be taller than the St Philip's Church spire, hence Charleston's lack of skyscraper office buildings.
A beautiful photo op, most carriage and walking tours pass by here. It's also only a block or two south of the City Market.
The colonial town never lost its charm! This is a walking tour, but it's not just a generic history tour. Cobblestone alleys are still prevalent and this tour by Lowcountry Walks will tour them all.
---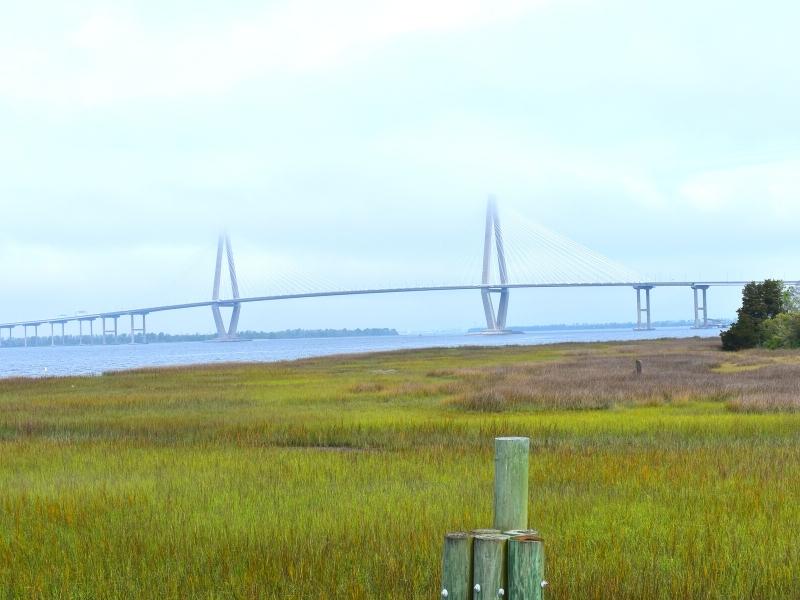 Things to do in Mount Pleasant
This section covers Mount Pleasant only, with very easy access to downtown Charleston but more affordable lodging and food. The beachfront islands of Sullivan's Island and Isle of Palms are discussed in their own sections later.
24. Patriot's Point Naval & Maritime Museum
Explore the WWII era USS Yorktown aircraft carrier, deck by deck, and see amazing views of the Ravenel bridge and downtown Charleston from the flight deck. The USS Laffey (a destroyer) and USS Clamagore (a submarine) are also on site, ready to be explored, usually with fewer people.
Note the submarine is a bit tight in places for those of you that get claustrophobic. Lots of walking but well worth it!
25. Mount Pleasant Memorial Waterfront Park & Pier
Great example of using space wisely! The park and pier are located underneath the east end of the Ravenel bridge. Plenty of parking, a few shops for snacks, and a memorial to the armed forces.
The Mount Pleasant Pier extends out into the Cooper River, great for strolling or fishing but also for unreal sunset photos of the Ravenel bridge.
26. Walk or Bike the Arthur Ravenel Bridge
The Ravenel bridge accommodates not only vehicles but also pedestrians!
Park under the bridge at the Mount Pleasant Waterfront Park and follow the sidewalk east until it connects to the protected pedestrian path that crosses the bridge. Bikers welcome, too!
Many locals walk/run/bike here every day. The viewing areas at the two center towers inspire some unforgettable photographs. The views of downtown, the USS Yorktown, and enormous ocean freighters coming up the Cooper River to the Ports of Charleston are phenomenal!
Beware: it gets very windy up on the bridge!
27. Boone Hall Plantation
Drive through the gorgeous Avenue of Oaks and then explore the rest of the plantation. Features Gullah Cultural Presentations from modern day descendants. Corn maze and pumpkin patch in Fall. Christmas lights in December.
28. Charles Pinckney National Historic Site
Charles Pinckney was a significant contributing author of and signer of the US Constitution. See what's left of his Charleston plantation home and learn more about his life here and his role in the creation of America. Worth a quick stop if you're already in the area.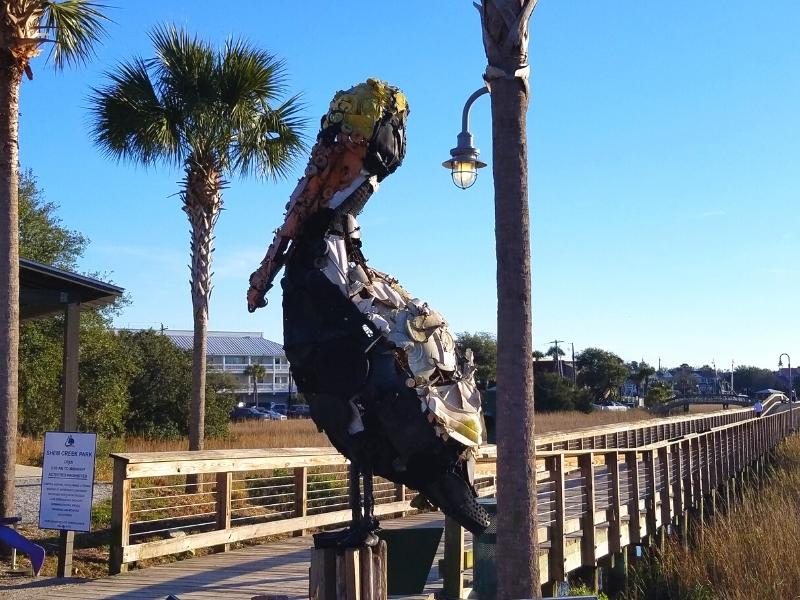 29. Shem Creek Park & Boardwalk
Visit in late afternoon for wonderful views of the salt marsh and Shem Creek as the sun sets. Unique view of the Ravenel bridge through the trees from the boardwalk!
30. Shem Creek Dining & Shopping
Fresh seafood brought in daily by the boats lining the creek. The Wreck and The Mill Street Tavern are popular favorites for dinner on the creek. Shopping lines the road in both directions.
31. See the Pitt Street Bridge
Another short walk out into the marsh with beautiful views of the harbor and an unfinished bridge. A magical place to watch the sunset behind downtown Charleston!
---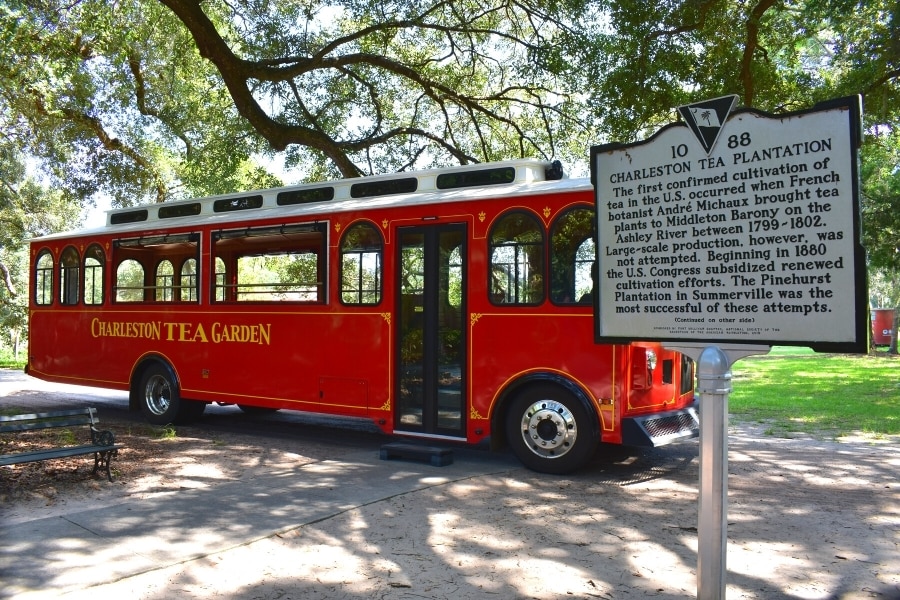 Things to do in West Ashley, Johns Island, and James Island
This section covers things to do west of downtown, besides the beachfront islands. Many of these sites can be explored via a group tour that provides bus transportation from downtown, or get in your rental car and go explore!
32. Charles Town Landing State Historic Site
Explore the Charles Town Landing State Historic Site, the first spot where colonial settlers touched land to settle the Carolina colony. Includes a small museum, historic fort ruins, a colonial schooner ship, a small zoo, and beautiful gardens.
Great spot for kids to run around and explore, or rent bikes from the visitor center to get around quicker!
33. McLeod Plantation
A Charleston County Park, this plantation focuses exclusively on the enslaved peoples' stories. The guides don't pull any punches here, either, which is awesome and appropriate.
Slavery was a terrible thing. Period. And Reconstruction after the Civil War didn't go much better. Definitely a refreshingly truthful and honest discussion you won't find at any of the other Charleston area plantations.
Located on James Island just across Wappoo Creek. You will pass this site on your way to Folly Beach.
34. Middleton Place Plantation and Gardens
Middleton Plantation has formal gardens, gorgeous camellias and azaleas covering much of the grounds, and a working stable yard with animals. The Middleton family was one of the earliest settlers and were prominent in early Charleston politics.
35. Magnolia Plantation and Gardens
This one has all the peacocks, a small petting zoo that kids love, extensive romantic gardens, and a separate natural swamp tour area (which is much nicer than it sounds!).
36. Drayton Hall Plantation
No gardens but impeccably preserved-as-found house. Fascinating history of the land and property after the end of the Civil War when the new owners turned to phosphate mining.
Can't decide which plantation to visit? Use this free checklist and guide to the best plantations to visit near Charleston. Compare cost, activities, dining options, shopping options, and distance from downtown to help you choose which plantation(s) to include in your Charleston vacation itinerary.
37. Angel Oak
The oldest and largest live oak tree you will ever see! This tree is 11ft thick in places, covers over 17,000sft of land with its branches, and is centuries, possibly over a thousand, years old.
38. Charleston Tea Garden
Located on Wadmalaw Island, the Charleston Tea Garden is a unique day trip experience. The only tea plantation in the US, this is a rare look into the process of growing and processing tea. A hidden gem in Charleston!
---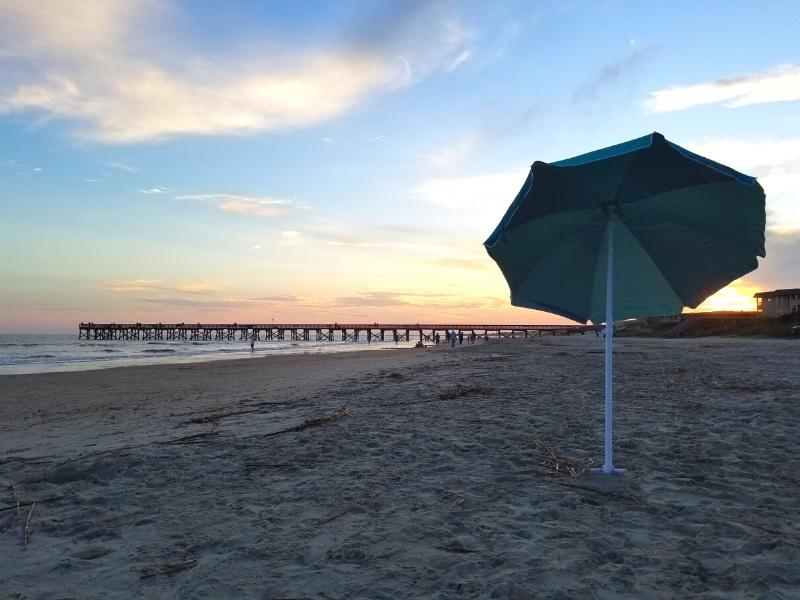 Oceanfront Islands and Beaches near Charleston
If you want a full comparison of all of Charleston's beaches, see our full guide to the 9 Best Charleston Beaches.
Things to do on Isle of Palms
The main draw to Isle of Palms is the beach. Resorts are on the far (north) east end of the island and have their own amenities, including a golf course, but really, you come to IOP to spend the day on the beach.
Access from Mount Pleasant, typically along the IOP (the Isle of Palms Connector, for short). Can be accessed from Sullivan's Island, too, but this is much slower unless you're already over there.
39. Isle of Palms County Park
*editor's favorite local beach*
Easiest access to the public beach with good facilities: real restrooms, private changing stalls with locks, freshwater showers, snack vendors, chair and umbrella rentals, a playground, and sand volleyball courts.
40. Kayak or SUP the backwaters
Rent a kayak or stand-up paddleboard (SUP) from Coastal Expeditions and explore the tidal backwaters at your leisure for a few hours, or sign up for a tour if you prefer a guide.
Kayaking is the best way to see the tidal backwaters of Charleston. Shem Creek in Mount Pleasant is the most popular spot, but the Isle of Palms location is less crowded.
---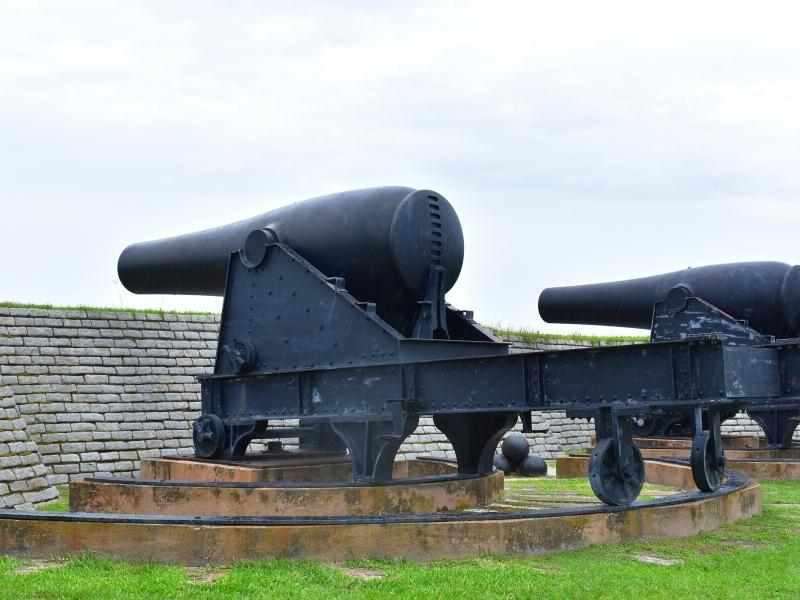 Things to do on Sullivan's Island
Accessed from Mount Pleasant via Ben Sawyer Boulevard over the Ben Sawyer Bridge. This backs up big time at rush hour, so leave yourself plenty of extra time if you're trying to make a dinner reservation downtown after a day out on Sullivan's Island.
41. Go to the Beach!
Quieter than most beaches because water activities are limited the closer you get to Charleston Harbor. Ocean currents on the far west end are so strong that swimming is prohibited, but the beaches are beautiful, big, and sandy!
Perfect for watching the sun rise, for sunbathing, and for watching freighters enter the harbor.
42. Fort Sumter & Fort Moultrie National Historical Park
Fort Moultrie is actually older than Fort Sumter, used continuously from the colonial era through the 1950s. Learn about the original fort built from palmetto logs that baffled the British cannons and the subsequent upgrades made for the War of 1812, the Civil War, and World War II.
Beware: the NPS visitor center parking lot is locked at closing time.
Continue to explore the outside area around the fort after closing, but be sure to move your car to the free on street parking near Battery Jasper. Otherwise, your car gets locked in the visitor center parking lot overnight.
43. Sullivan's Island Lighthouse
You can't climb this lighthouse, but it is preserved by the NPS as part of the Fort Moultrie complex.
44. Eat delicious food
The beach town vibe is strong on Sullivan's Island. The cute eateries 100% support that vibe. Check out The Obstinate Daughter, Poe's Tavern, or Home Team BBQ.
---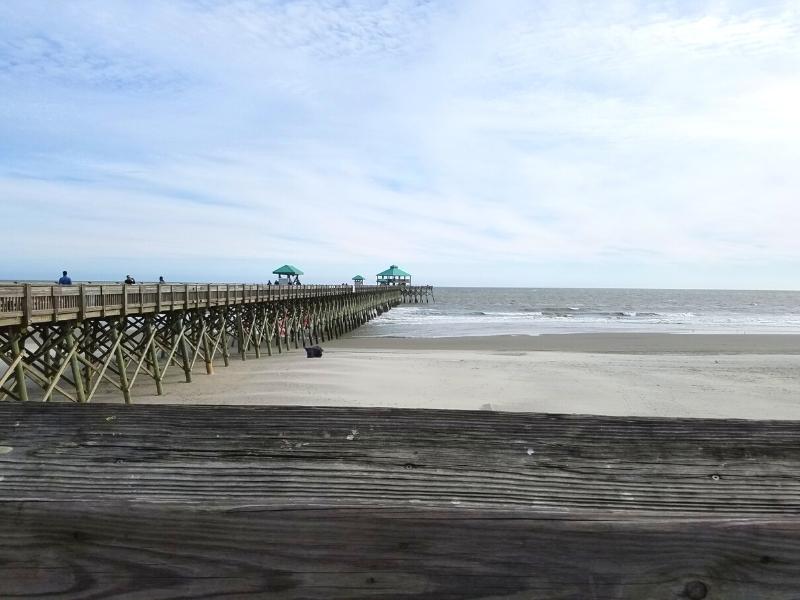 Things to do on Folly Island
Accessed from the West Ashley side, from James Island. The most popular beach near Charleston, Folly Island is equal parts laid-back and lively.
45. Chillax at Folly Beach
Enjoy a stress-free day at the beach!
46. Stroll Folly Pier
**The Folly Beach Pier is currently being replaced. The gift shop and observation deck are open, but the pier itself won't reopen until Spring 2023.**
The 2nd longest pier on the US east coast, the Folly Pier is a destination in its own right. Even if it's not an ideal day for the beach, it's still probably a good day to visit the pier. Walk out over the ocean and just watch the sun rise or set.
There is a small entry fee, to keep all that pier maintained, but there are also restaurants and a shop for beach souvenirs, or more importantly, ice cream to enjoy while you stroll down the pier!
47. Peruse the Center Street shops and restaurants
Boutique shops line the main road as you enter Folly Island. Take some time to walk around, browse, and maybe buy a souvenir. The majority of the island's restaurants are in this same stretch.
48. Check out Folly Beach County Park
The far (south)west end of the island is the county park, with perhaps slightly fewer people as most people prefer to be closer to the pier.
---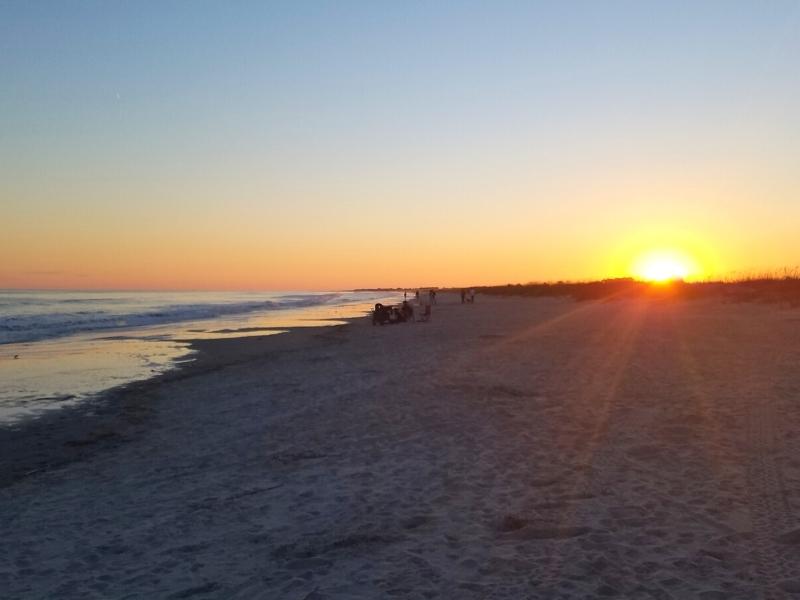 Things to do on Kiawah Island
Kiawah Island is a private, gated community. The majority of the island, with the exception of the western end which is a county park, is private access only.
To visit Kiawah without staying on the island, get a dining or golf reservation and they will let you through the front gate with proof of reservation.
49. Kiawah Beachwalker Park
This county park is the only way onto Kiawah Island without reservations. Turn right onto Beachwalker Drive, just before the main gate, and follow it to the county park.
This beach has freshwater showers and changing rooms as well as restrooms. Beautiful views of the salt marsh across the river and the dunes as you walk the boardwalk to the beach.
Fair warning: the parking lot fills up fast during the summer, so get there early if you want a spot. Otherwise, you'll have to drive all the way back to your hotel.
50. Freshfields Village
The open-air shopping mall/village area that serves both Kiawah and Seabrook Islands. It's located at the parkway split at the roundabout, outside of the gates of both islands so it's accessible to the general public. Beachy shops and local restaurants, but not worth the drive by itself.
51. The Sanctuary Spa
Relax and let your cares be massaged or steamed away! Try not to think about the price tag, but a surefire way to gain access to this exclusive island.
52. Golf like the Pros
Kiawah is world famous for its golf courses; this island delivers for those looking for a golf vacation with 5 different courses on this island alone. Oh, and these are the courses where the pros play the PGA Championships. If golf is your idea of a good time, then look no further in the Charleston area.
---
Things to do on Seabrook Island
Seabrook Island is the most private island community near Charleston. Facilities on the island are residents or club members only, and there is no county park to get you on the island to test out the beaches.
You must either have a lodging reservation to get on the island or be a guest of a club member. For more information on this community, check out their website.
One day we'll get over there ourselves, even if we have to rent an Airbnb when we live only an hour away. 😅
---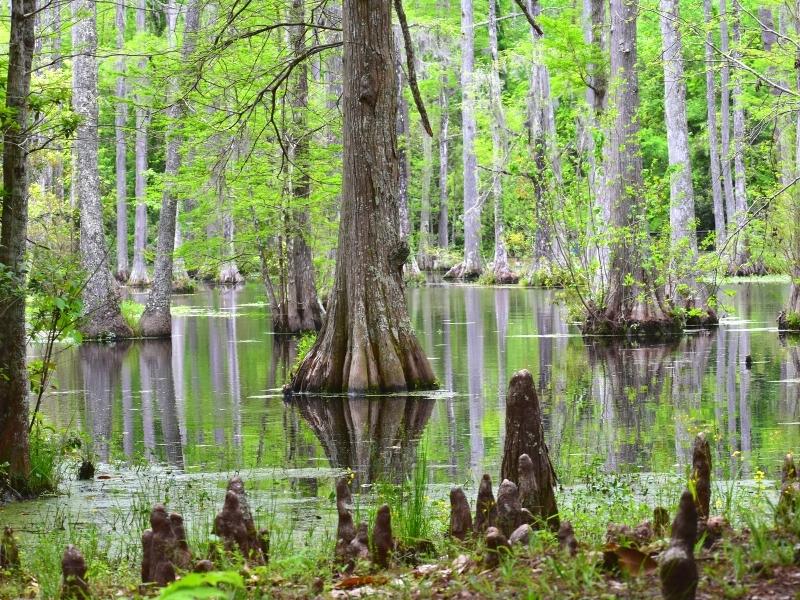 ---
---
Other Unique Things to Do in Charleston
53. Cypress Gardens
If you've ever seen the movies The Patriot or The Notebook, you've seen Cypress Gardens! (Remember that chapel in the swamp in The Patriot? Filmed here!)
Taking a boat out is included in the price of admission and has some pretty unique views of this beautiful swamp garden full of cypress trees. Mid-April is azalea season, so the garden surrounding the water bursts into color. Don't miss the butterfly house, see alligators in the wild, not to mention the behemoth gators they have as an attraction at the visitor center!
Located 40 minutes north of downtown Charleston, the address is Moncks Corner, but it's about halfway between Goose Creek and Moncks Corner. Worth the visit if you have the time!
54. Spend a Day on Bulls Island
The furthest northeast barrier island that can be attributed to the Charleston area, Bulls Island is a natural preserve perfect for an outdoor enthusiast's day out. Don't miss Boneyard Beach at sunrise!
55. Morris Island Lighthouse
The iconic lighthouse of Charleston Harbor. No vehicle access to this island. However, drive to the far (north)east end of Folly Island to the Lighthouse Inlet Heritage Preserve and get some beautiful pictures. Or, book a sunset cruise out to the lighthouse. You won't regret it!
56. Visit The Hunley
A Civil War-era submarine, the H.L. Hunley, mysteriously disappeared for over 150 years before researchers found it in the mud in Charleston Harbor and were able to raise it and preserve it.
Research is ongoing on this remarkable piece of history. Find out more on their website.
Open weekends only and located north of downtown in the Old Navy Base area near Riverfront Park (not to be confused with Waterfront Park downtown). A replica of the Hunley is sitting outside of the Charleston Museum in downtown as well.
57. North Charleston Fire Museum
This is, as the name suggests, north of Charleston proper in the suburb of North Charleston, conveniently right next to the outlet mall and Coliseum, if you're looking for something to do before a concert or Stingrays game.
58. Golf Your Heart Out
We mentioned this one specifically for Kiawah Island, but it applies to the entire Charleston area as well. Several golf courses surround the Charleston area: Seabrook, Kiawah, Isle of Palms, Mount Pleasant, West Ashley, Goose Creek, and Summerville all have multiple golf courses of their own.
Patriot's Point Links is closest to downtown Charleston, just hop across the river and it's right next to the aircraft carrier.
59. Cheer on the Charleston RiverDogs
Charleston's minor league baseball team, the RiverDogs, are a farm team for the Tampa Bay Rays. Joseph P. Riley Jr. Park, affectionately called "The Joe" by locals, is located on the Ashley River side of the downtown peninsula, opposite of the historic district on the Cooper River side.
Cheap tickets and a fun evening activity for the whole family! Often includes post-game fireworks!
60. Or, Cheer on the Charleston Battery
The Charleston Battery soccer club is tied for oldest professional soccer club in the US. The Charleston Battery plays in the USL league, like a minor league for the MLS.
They recently changed stadiums in 2019 and are now playing at Patriots Point Soccer Stadium just across the bridge from downtown.
61. Or, Cheer on the South Carolina Stingrays
If hockey is more your speed for sports, head to the North Charleston Coliseum, near the airport and the outlet mall, and cheer on the South Carolina Stingrays.
Yes, we were also surprised when we found out Charleston had a hockey team, but if there's one thing the South is great at, it's air conditioning. 😂
---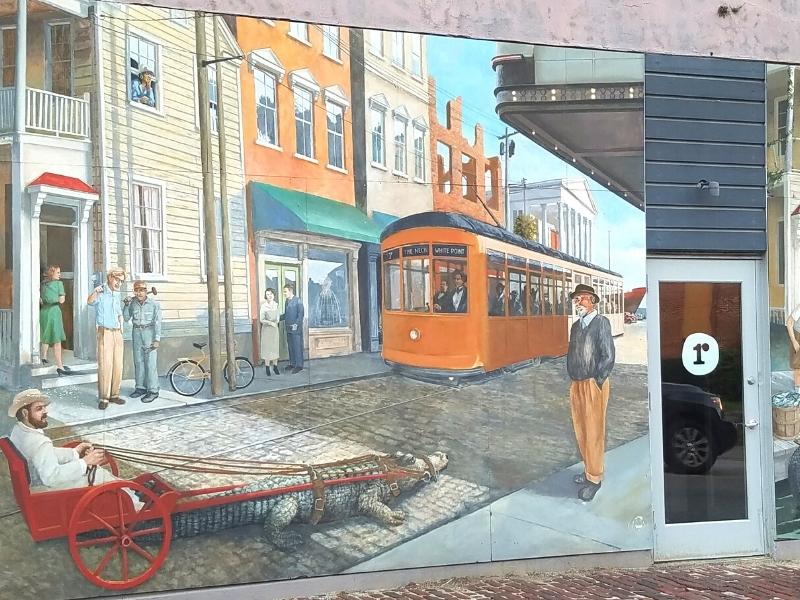 Festivals and Events to Experience in Charleston
62. Charleston Restaurant Week
Sample 3-5 course menus for a fixed fee to encourage trying out new restaurants in Charleston. This event actually lasts 11 days to capture two full weekends, typically held in early January.
The Restaurant Week website will have the full list of participating restaurants and their menus. Reservations HIGHLY recommended.
63. Festival of Houses & Gardens
Tour Charleston's immaculate Historic District homes and gardens, most not open to the public any other time of year. Typically held in mid-March to early April, usually in time for azaleas to bloom
64. Spoleto Festival
Held the week after Memorial Day and into the first couple weeks of June, the Spoleto international performing arts festival is not to be missed!
65. Holiday Festival of Lights
Held at James Island County Park, this beautiful drive thru Christmas light display will cheer up anyone's holidays! Includes vendors for snacks and souvenirs. Ongoing from mid-November to end of December.
---
However many of these fun things to do in Charleston that you choose, you're sure to have an amazing vacation!
Need more help or inspiration planning your Charleston trip? Here's some more resources!
More Charleston area Travel Resources
Happy travels!
Share it!