Are you tired of scrolling through social media, wondering how to travel more, wishing you were in a dreamy destination that instead just seems out of reach? Don't worry. You're not alone in feeling that way.
Between demanding work schedules, financial constraints, and other responsibilities, it's hard to find the time to travel as much as you'd like. We've been there; we get it. But we're also here to tell you that it's possible to travel more, even when you have a full-time job or significant debt.
Because we had both and we made it out to the other side, all while taking our first trips around the world.
We're sharing all our hard-earned tips and strategies to help you prioritize travel, save money, and maximize your time off so you can travel more, too. Let's make your travel dreams a reality!
---
This post may contain affiliate links. As an Amazon Associate and associate of other programs, I earn from qualifying purchases. This means if you click a link and make a purchase, I may earn a small commission at no extra cost to you.
---
How to Travel More: 7 Useful Tips for Everyone
Make Travel a Priority
There are those that say they want to travel more, but when confronted with ways to actually do just that, they're unwilling to take action.
Taking action can be scary and uncomfortable, but it's always worth it.
If you really want to know how to travel more, the number one thing you have to do, before anything else, is make travel a priority.
We're not talking about manifesting your dreams, like it's going to appear out of nowhere.
No, this is something you have to consciously choose to pursue.
It has to be one of those things that you want badly enough that you're willing to make some sacrifices to get it.
When push comes to shove, will you choose saving for trip accommodations or buying expensive tech, like air pods or the latest cell phone?
Saving for a month in Australia, or buying a new car you don't need?
You will always find something else to spend your money on.
Big and small splurges here and there add up though, and they're often why people struggle to find money for travel.
You have to really want it, to get you through the not-so-fun saving period before you get to the fun traveling part.
Everyone has different priorities, so we're not going to judge you for your coffee habit if you don't judge us for our eating dinner out habit.
But something else in your budget will have to shift to accommodate your new travel priority.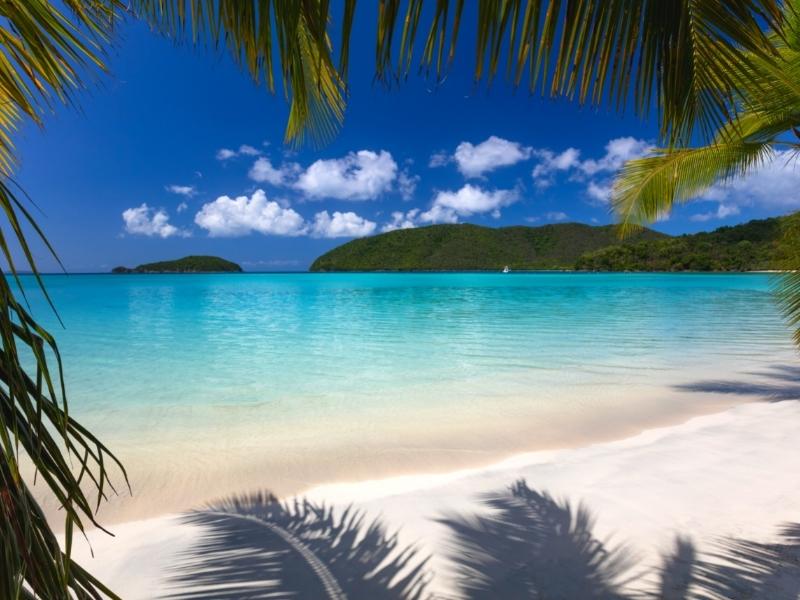 Work Hard but Play Hard
You're more likely to get your vacation request approved if you're a good worker and a positive team member.
Don't spend all day at work reading Reddit, skating by doing only the bare minimum to not get fired.
No boss wants to do any favors for that worker.
Be a good worker and you're more likely to get that two-week vacation request approved.
Any good company (that's an important qualifier) knows you'll pick back up doing a good job when you get back.
You don't have to give up a settled life to travel more.
Keep your career, your suburban home, and your kids' soccer schedule. Life is about balance.
Remember, you're working hard so that you can play hard later. It's a balance.
Use Those Loyalty Points
Save some serious moolah and go on more trips by using loyalty points to pay for travel expenses.
We've added weekends away for free by using points to pay for a hotel, exchanging points for gift cards for dining, and finding free things to do for the weekend.
Loyalty points could pay for hotels, flights, and rental cars outright.
Take advantage of bonus offers to accrue points faster, and wait to use your points during low or shoulder season when rates are lower.
Get a Good Travel Credit Card
Another way to travel for free or with perks is to get a good travel rewards credit card.
Done right, this can be the key to how to travel more.
You should always treat these like a debit card. Don't buy things you can't afford, and pay it off every month.
But, if you can be responsible, you can make free money by just paying your bills with a credit card and then paying off the card each month.
Travel cards often have perks, too, like paying for your TSA Precheck application or providing airport lounge access so you can eat and drink for free.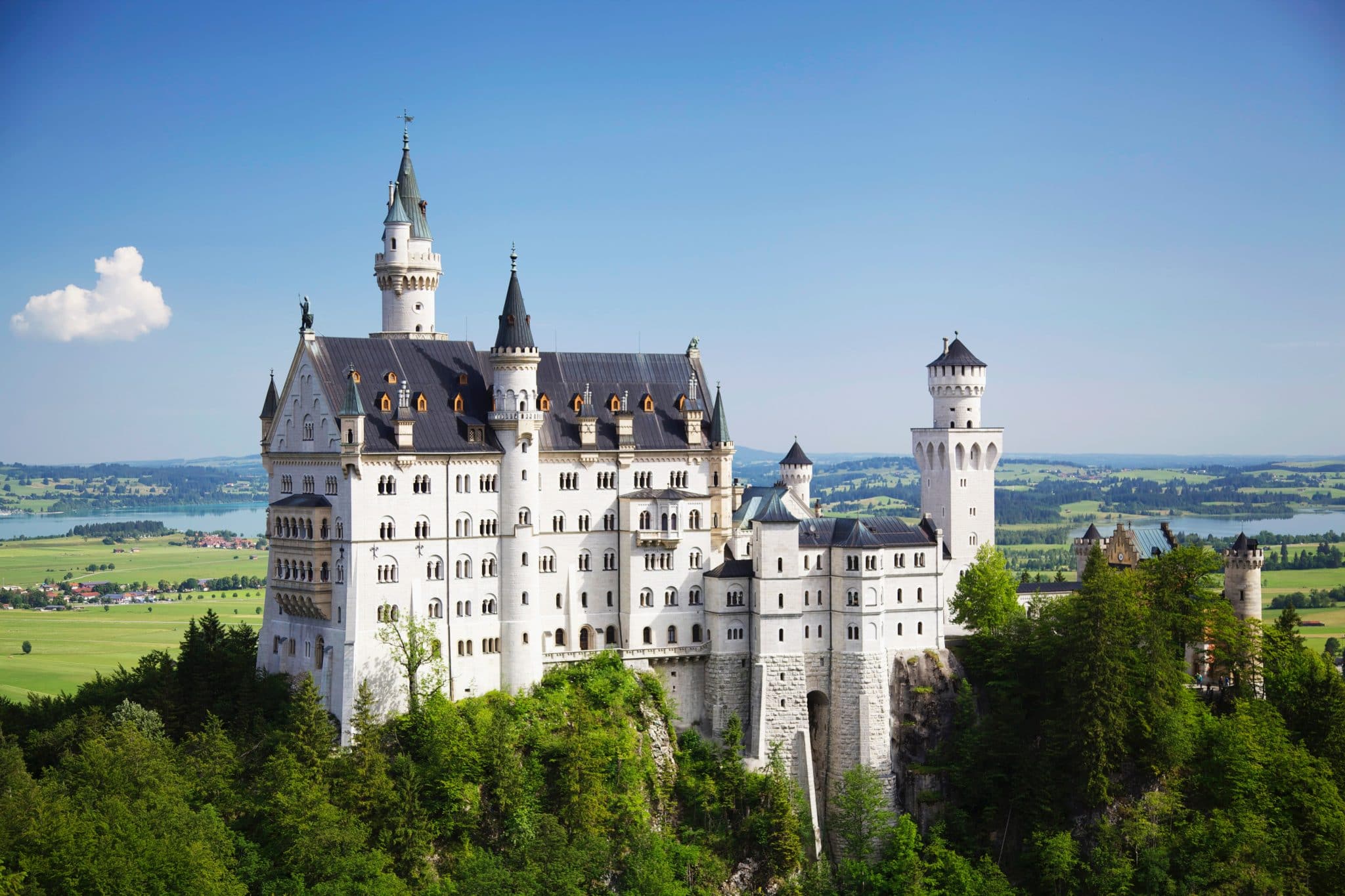 Use Your Time Off Wisely
Make your Paid Time Off (PTO) go further by using it strategically throughout the year.
Take it with a holiday and use only 4 days instead of 5 for a week off.
Even better: combine a 3 day holiday weekend with a week off and you've got a 10 day trip for only 5 PTO days.
(Sat + 7 day week + Sun + holiday Mon = 10 days)
Enjoy Weekend Getaways
Use your weekends to explore your hometown or destinations close by.
The beauty of this is you're so close to these destinations that you can lose the once-in-a-lifetime mindset we often have with travel.
Can't do everything you want to do in one weekend? No problem. Go back next month or even next weekend.
Choose a destination that's within a 2-hour drive of your home, so you don't lose too much time in the car.
Really dive into a new destination without worrying about doing it all.
Choose Cheaper Destinations
One of the biggest hurdles to traveling more is money. Your budget can only stretch so far.
If money is the limiting factor, then choose cheaper destinations to visit.
Go on twice as many trips for the same amount of money.
Central and South America are considerably cheaper than Europe.
The Caribbean is more affordable than the Mediterranean or the South Pacific.
The US has a wide variety of landscapes to discover, with a variety of budgets to match.
If you had your heart set on say, Iceland, but your budget just can't do it this year, find a cheaper alternative.
The Oregon coast, for example, has similar lush green landscapes, rocky beaches, and waterfalls everywhere, and is quite a bit cheaper to visit for US residents.
Use the savings and go on another trip!
---
---
How to Travel More with a Full-Time Job
You don't have to quit your job to travel more, unless you want to. Most people that travel have a regular, 9-to-5 job.
Teachers, plumbers, and bus drivers all take vacations.
If you don't want to quit your job but you want to travel more, these helpful tips are for you.
Let Go of Work Guilt
Your company and coworkers will continue to function without you.
Taking two weeks off to go to Hawaii shouldn't fill you with guilt and stop you from going. It should fill you with joy!
Everyone deserves time off, regardless of what position you hold in your company. There's a different problem if you really are indispensable.
Let's use the "hit by a bus" scenario to explain our point.
If you were hit by a bus and laid up in the hospital for two weeks, your company would have to function without you.
You shouldn't feel guilty about taking two weeks off to recover from getting hit by a bus.
A vacation is the same thing, except you get to recharge in Hawaii instead of the hospital because you deserve a vacation without having to get hit by a bus first.
Now, we understand 100% about deadlines and managing a team and all that.
Schedule your vacation as far ahead as you can to accommodate your work schedule as best you can, but don't let work rule your life.
Some work schedules will never have a convenient time to be gone, but you should still take your trip.
Read that "hit by a bus" scenario again.
Your brain and body need a break, and you'll be far more effective at your job when you come back refreshed and relaxed.
Several Short Trips Instead of One Long Trip
Often the biggest hurdle when you have a job is limited paid time off (PTO).
Well, in the US it is.
If you're stuck with only 10 vacation days per year but you want to travel more, then your best bet is to take several shorter trips rather than one long trip.
Take two vacation days, add that to a three-day holiday weekend, and you've got a 5 day long trip.
Even if you're flying somewhere new, that's a good amount of time.
Following that pattern, that's 5 trips per year instead of just one or two.
Now, that's how to travel more!
Another plus: it's scientifically proven that your happiness level peaks before you leave for a trip.
Plan more trips, and you'll get that endorphin hit more often!
Be Flexible for Deals
Let the travel deals dictate when and where you go, and you can save a lot on airfare and lodging.
Flights are the most expensive part of traveling, for those that don't know how to travel hack or how to find cheap flights.
That's because most people choose a destination, then a month to travel, and then the exact days they want to travel, before even looking at the price of flights or hotels.
If you have your heart set on visiting Rome, Italy, then wait for the flight deal to come to you.
The cost savings could be enough to fund another trip!
Good to Know: International flight deals are typically 3-10 months ahead of travel dates, which gives you ample time to inform your boss.
Work Remotely (Temporarily)
The only good thing that came out of 2020 is companies being forced into making remote work possible.
This doesn't apply to all professions, obviously, but remote work is considerably easier and more main-stream now than it was pre-2020.
There's a good chance you'll be allowed to worked remotely for a week or even as much as a month at a time, if you just ask.
Some companies are more flexible than others, of course, but it can't hurt to ask.
Start with a small request. You'd like to work remotely for a week.
Make sure you're productive for that week. Your boss will be more likely to agree the next time you ask to work remotely again.
Meanwhile, go stay somewhere for a week that makes you happy.
Maybe you need to escape the winter blues and go be somewhere warm.
Work day by the pool or the ocean? Yes, please!
House Swap to Work Remotely Somewhere New
If you're a full-time remote worker, you can work from anywhere with a reliable internet connection.
That doesn't have to be your home office.
It could be a home office in someone else's house on the other side of the country.
House swapping and house sitting are fantastic ways to slow travel.
You're still working like everyone else, but you can explore a new destination slowly, living like a local.
Hit the touristy sights on the weekends, and all the good restaurants during the week.
House swapping gives you more control of dates, whereas house sitting is usually dictated by the home owner's dates.
Something to look into if you've already got a flexible remote job!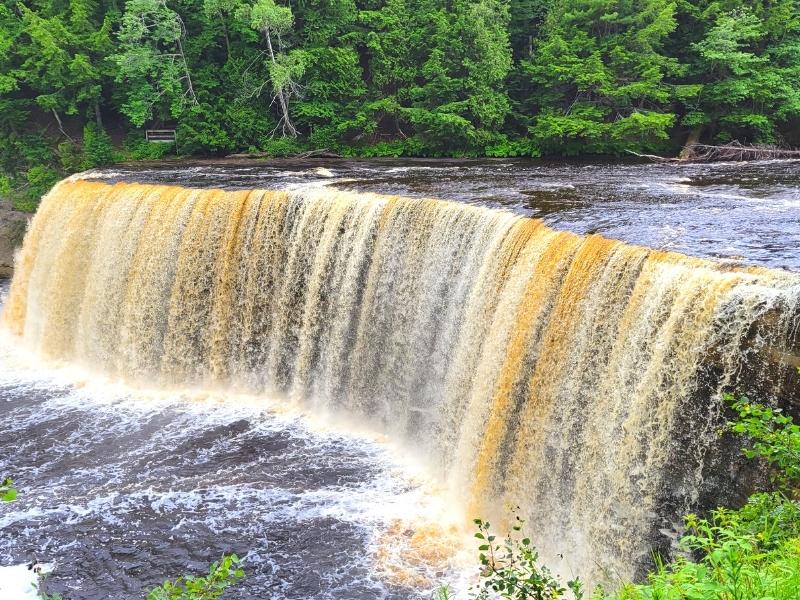 Find a Travel Job
If you crave a stable and reliable paycheck from a regular job, but you want to travel more and can't seem to do that at your current job, look for another job that involves travel.
Recruiters are always looking for people that are willing to travel for work.
Many people don't want them because they don't like travel, or traveling for work, or being away from their families too often.
But perhaps that doesn't apply to you.
Sometimes you can find these types of jobs yourself on job boards, but working with a recruiter is often faster, in this case.
Extend Work Trips
Maybe you already travel periodically for work. Piggyback a personal vacation off of a work trip.
Some companies will let you fly in a few days before or fly home a few days after your work trip and still cover the cost of the flight, assuming it's about the same price.
You'll be responsible for your own rental car, food, and lodging for your extra days, but it's a great way to explore the tourist sights in a new city.
We've done this quite successfully many times in the past.
I've had a week's worth of training in Pasadena and got permission to adjust my flights so I could take the weekend after for personal sightseeing.
We saw Channel Islands National Park, Joshua Tree National Park, and the San Diego Zoo all in a single weekend.
And my other half worked remote for the week so he could come, too.
Same thing in reverse: he had a work trip to Seattle and I tagged along and worked from the hotel during the day.
We explored downtown Seattle and took a day trip to Whidbey Island on that trip.
How to Travel More When You're Broke
Travel isn't a perk exclusively for rich people. Average people in average jobs with average income can travel, too.
Even those living paycheck to paycheck, which is more people than you realize, can find free things to do or inexpensive ways to travel.
We've done it as new college grads with six-figure student loan debt.
Responsibly, I might add, by saving for trips ahead of time and not creating credit card debt to go on vacation.
Anyone can learn how to travel more with these tips and tricks to make it easier and cheaper to travel.
Re-evaluate Your Expenses
Take a good, hard look at your expenses and ask yourself if they are all really necessary.
They might be, but there's also a good chance some of them can be reduced by shopping around for a better deal.
If you want to travel more, you have to prioritize it, and if your budget is tight, you have to prioritize saving to allow for travel.
No, we don't mean live a monk-like lifestyle in extreme deprivation. That's not going to work.
Take out some little everyday extras to make room for bigger once in a while extras.
Put another way, as an example, eat out fewer times a week so you can spend that money on a weekend away instead.
Have a Savings Plan
A goal is no good without a plan of action to achieve it. If you want to travel more, you have to have a plan to do it.
When finances are tight, you're often saving little amounts here and there. That's ok; it all adds up!
But it can be super easy to lose those savings if you don't keep track of them.
So, have a savings plan and stick to it. Make it automatic if you can.
Schedule an automatic transfer for the day after your paycheck hits the bank.
If you need the visual reminder, a transparent piggy bank at home can be just the right motivation.
Make it difficult to get money out of it, though, so you don't cheat.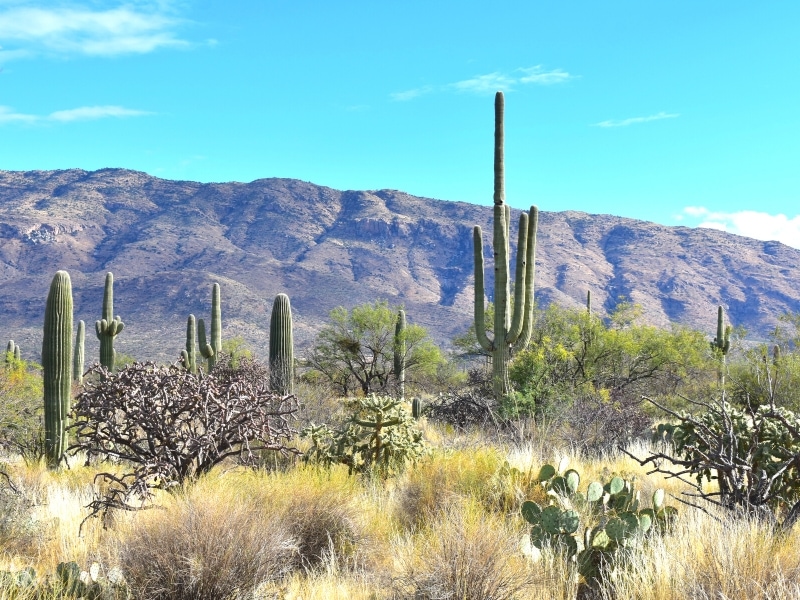 Travel Hack EVERYTHING
Travel hacking is your best friend when you want to travel more but you're low on funds.
First, we want to clarify: travel hacking isn't bad. It's not illegal or unethical or some shady business scheme.
It's the travel world's equivalent to hard-core couponing, and the people that know how to do it right can save BIG money on travel costs.
An example travel hack for finding accommodations could be to use the Hotwire.com Hot Rate and book a 5 star hotel for a 2 star price.
It could also mean finding a coast-to-coast flight for $98 from a free cheap flights-finding subscription service.
Or, booking a first class flight and paying only the taxes and fees.
Yes, travel hacking makes that possible!
When you know how to stretch your dollar further, you can travel more even when you're broke.
Find a Travel Buddy
Splitting costs among a group of friends or with another couple is a great way to make travel cheaper and more affordable.
This could mean sharing a hotel room or splitting the cost of an Airbnb, or it could be one person paying for gas on a road trip and the other paying for food.
Always make it clear before you go anywhere or book anything how you plan to split up costs.
Start a Side Gig
Whether you call it a side gig, side hustle, or part time job, it's never a bad idea to have some extra income.
A word of caution though: don't let your side hustle become a stressful endeavor. It shouldn't make your life worse.
It's just something extra, maybe even temporary, to help you earn more to travel more.
This could be a part time job, like delivering pizzas on the weekends or driving for Uber.
It could also be a side hustle, like flipping furniture for a profit.
Important Distinction: Side gigs don't pay your bills; they're extra money.

If you have three part time jobs to pay your bills, none of those are side hustles because that income is spoken for: to pay your monthly bills.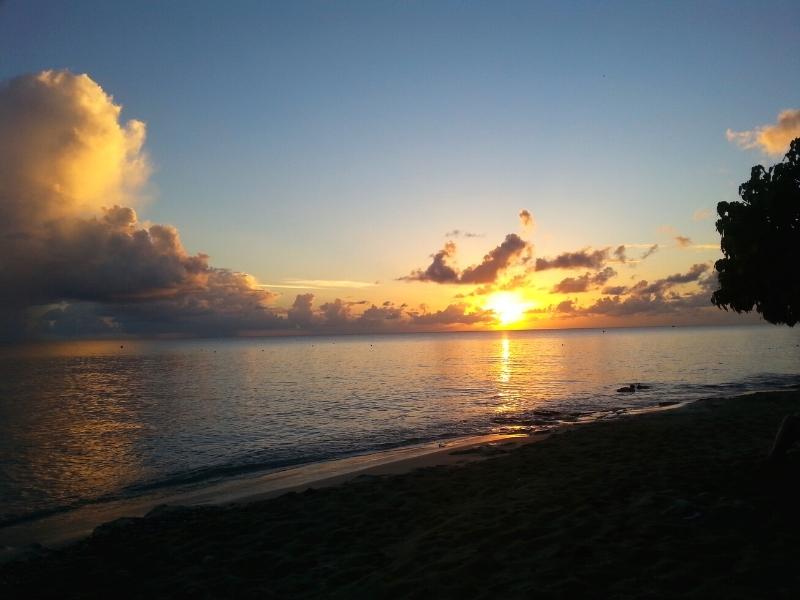 Ask for a Raise or More PTO
This tactic for how to travel more has a couple of requirements:
You can't be a terrible employee, and your boss has to be able to grant these things.
Stay positive and respectful and put together a case for why you deserve a raise.
Nine times out of ten a boss just needs a justification that they can copy/paste into a form to send up the line to get approved.
Make it easy for them.
Most companies know that it's cheaper to give an employee a raise than it is to train a new one.
I've found in the US that they're much more willing to give you a raise than they are to give you more PTO, which makes no financial sense at all, but here we are.
Find a Better Job
We know that finding another job isn't always as easy as it seems, but in most cases it's just a matter of taking action.
If your 9-to-5 is draining you of all energy and barely covering your bills, you need a new job.
Start simple and look local. There's always something.
Pizza delivery drivers, school bus drivers, and childcare workers are always in demand, whether the economy is hot or not.
These might not be glamorous jobs, but they'll allow you to quit your soul-sucking job right away and make some money while you find a better replacement.
---
---
Learning How to Travel More is Easy!
Deciding to travel more is an important first step into a bigger, brighter world. With the helpful tips above and a little time and patience, you'll figure out how to travel more on your budget.
Now that you know how to travel more, get out there and take action! Then tag us on Instagram and share where you went!
More Travel Ideas
More Travel Logistics Resources
Happy travels!
---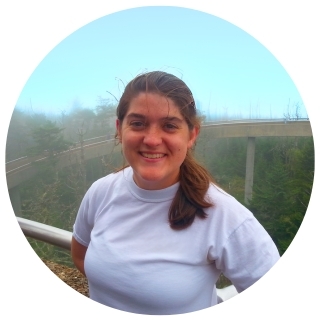 About the Author: Rachel Means
With six-figure student loan debt and only 10 PTO days per year, Rachel started traveling the world. A decade later, she's paid off her loans, changed careers, and been to 36 US states and 14 countries. She's an expert at planning and budgeting for travel and loves to help others do it, too! Read her full story here.
---
Share it!