In the United States, the Transportation Security Administration (TSA) regulates what is and isn't allowed to be brought onto airplanes. Generally, if it's a weapon or can be used as a weapon, it's not allowed in your carry-on luggage.
But any object can be turned into a weapon and not everyone has malicious intent, and the TSA makes exceptions for some everyday items, like scissors.
So, can I bring scissors in my carry-on bag on the plane?
Let's find out what types of scissors TSA does and doesn't allow through security as well as the rules for flying internationally with scissors. Let's go!
---
This post may contain affiliate links. As an Amazon Associate and associate of other programs, I earn from qualifying purchases. This means if you click a link and make a purchase, I may earn a small commission at no extra cost to you.
---
Does TSA Allow Scissors through Airport Security in the US?
✅ Yes, the TSA's sharp objects policy allows some scissors, but not all, through airport security.
As you'd expect, small scissors are allowed while larger scissors are prohibited.
The important thing to know is how long the blades are on the pair of scissors you want to bring.
TSA Scissors Rule:
allowed in Checked Bags with no restrictions
allowed in Carry-on Bags, if the blades are less than 4 inches from the pivot point
It's always a good idea to sheath your scissors while in transit. You don't want to cut yourself when riffling through your bag trying to find them.
Pro Tip: If your scissors didn't come with a sheath, then wrap a wash cloth around them and tie it with some string.
Can I Bring Scissors in My Carry-on Luggage on a Domestic Flight?
⚠️ Maybe. Per TSA policy, so long as the blades are 4 inches or less in length from the pivot point, they're allowed in your carry-on bag.
Note that US domestic flights include flights to US territories like the US Virgin Islands and Puerto Rico.
We'll mention, though, that TSA agents have the final say on whether or not your items are allowed through security checkpoints.
There've been plenty of cases where the rules say an item is allowed but an agent deems it a security risk and it's not allowed through.
If that happens, you can respectfully ask about the rule and mention you checked it before you packed the item.
But the agent might still disagree with you, and you're just out of luck.
Don't start a fight over it; it's not worth missing your flight because you're held up at security over a $10 pair of scissors. You can always buy new scissors.
Can I Put Scissors in My Checked Bag on a Domestic Flight?
✅ Yes, there's no restrictions on blade length for scissors that remain in your checked luggage.
You'd be surprised at some of the things TSA allows you to put in your checked baggage.
Can I Bring Scissors on International Flights?
⚠️ Flying internationally means the rules change when you land in a new country.
TSA allows scissors up to 4in in your carry-on luggage, but EU safety standards limit blade length to 6cm (2.3in) for carry-on bags.
You'll be able to use scissors up to 4 inches long on your flight out, but you'll have to put them in your checked bag on the return trip.
If you're in doubt about what's allowed on your international flight, contact the airline.
They'll direct you to the appropriate governing agency to check the rules, whether that's the European Union or a different part of the world.
What If I'm Unsure If My Scissors Meet the TSA Rules?
Measure your scissors before you leave for the airport, so you know if it's allowed in your carry-on or must be in your checked bag.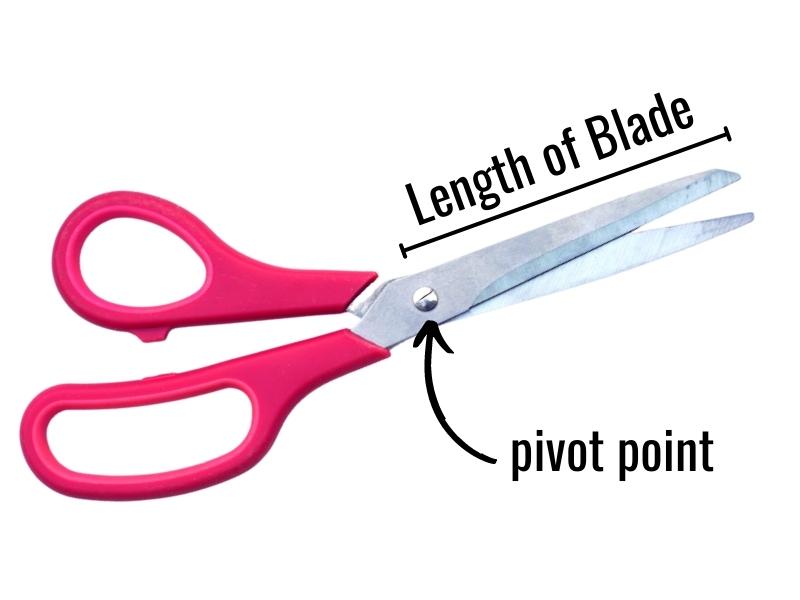 If the blades are less than 4 inches, you can bring them on the plane for a US flight.
If you're unsure if your type of scissors are allowed on the plane, you can check with the TSA directly.
There's no mention of the type of scissors being a restriction on the TSA website.
Manicure scissors, haircutting scissors, medical scissors, embroidery scissors, and kid's scissors, among other types, are consistently allowed in carry-on bags when their blades are less than 4 inches long.
The TSA help team is available every day, 8AM to 6PM EST via any of the following communication platforms:
Twitter: @AskTSA
Facebook Messenger: www.fb.com/AskTSA
Apple Business Chat: AskTSA
Text Message: Text "Travel" to AskTSA (275-872)
What Happens If My Scissors Aren't Allowed Through Security?
Your hand luggage will be scanned at an airport security checkpoint, and a TSA agent will flag any bag in which they spot (or think they spot) a prohibited item.
An agent will search your bag while you watch and remove the oversized scissors.
They'll say you can't take them, and you'll have no choice at this point because you've already checked any other luggage you had, so they'll throw them away and return your bag to you.
You'll grumble and then go buy new scissors at one of the airport's convenience shops before getting on your plane.
We should note that you're always given the option to take your bag and the disallowed item back out to the lobby where you'd have to check your carry-on bag and then go through the security line again.
If the scissors mean that much to you, then go for it.
Some airports even have mailing stations so you don't have to check your carry-on bag just to get your favorite pair of scissors home.
---

---
Can You Bring Scissors in Your Hand Luggage? Maybe!
Knowing all the rules for traveling can be overwhelming the first time, but now you're one step closer!
Here's some more helpful resources for learning to travel like a pro.
More Travel Logistics Resources
Happy travels!
---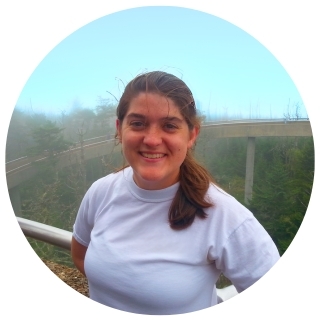 About the Author: Rachel Means
With six-figure student loan debt and only 10 PTO days per year, Rachel started traveling the world. A decade later, she's paid off her loans, changed careers, and been to 36 US states and 14 countries. She's an expert at planning and budgeting for travel and loves to help others do it, too! Read her full story here.
---
Share it!