Wondering if a South Carolina state park annual pass is worth the cost? Let's break it down and see!
We'll look at the types of passes available, how much they cost, and how often you'd have to visit to make a SC state park pass cost effective.
Let's dive in!
---
This post may contain affiliate links. As an Amazon Associate and associate of other programs, I earn from qualifying purchases. This means if you click a link and make a purchase, I may earn a small commission at no extra cost to you.
---
---
Are There Different Types of South Carolina State Park Passes?
There used to be two versions of the South Carolina State Park Passport: a red and a yellow version.
They stopped offering the red SELECT version, which didn't include access to the most popular (and highest entry fee) parks.
The yellow version, which is still currently offered, is the ALL Parks passport and provides access to all 47 South Carolina state parks.
But it doesn't stop there; it also includes special access at certain parks for up to 4 people per visit.
Free admission to regularly scheduled historic home tours at Redcliffe, Rose Hill, and Hampton Plantations (doesn't include special events)
Free admission to the historic lighthouse at Hunting Island State Park
Free admission to the historic Atalaya Castle at Huntington Beach State Park
If you're visiting from out of state, there's a 7 Day Pass which also allows unlimited access to all 47 state parks, but only for a week.
However, note that a 7 Day State Park Pass doesn't include the special access benefits of the regular yellow annual pass.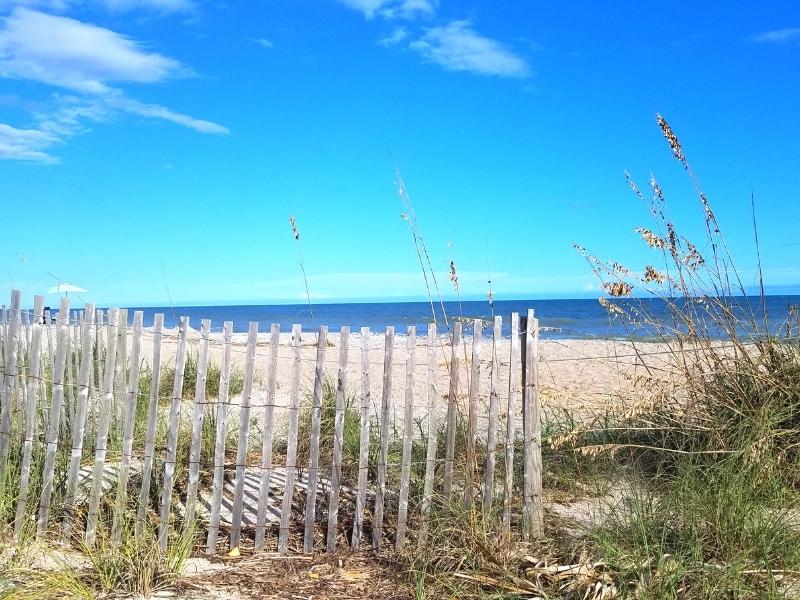 How Much Does a SC State Park Pass Cost?
The yellow ALL Parks Passport costs $99 for a year's access and covers anyone in the vehicle.
You can buy an All Parks Passport online or at any state park that collects an entry fee.
If you're a South Carolina resident and one of the following, you qualify for a half price SC state park pass:
senior citizen (age 65+)
legally blind
legally disabled
active member of the SC National Guard
You must buy the half-priced annual passes in person and provide identification that verifies your eligibility.
The 7 Day Passport costs $65 and must also be purchased in person.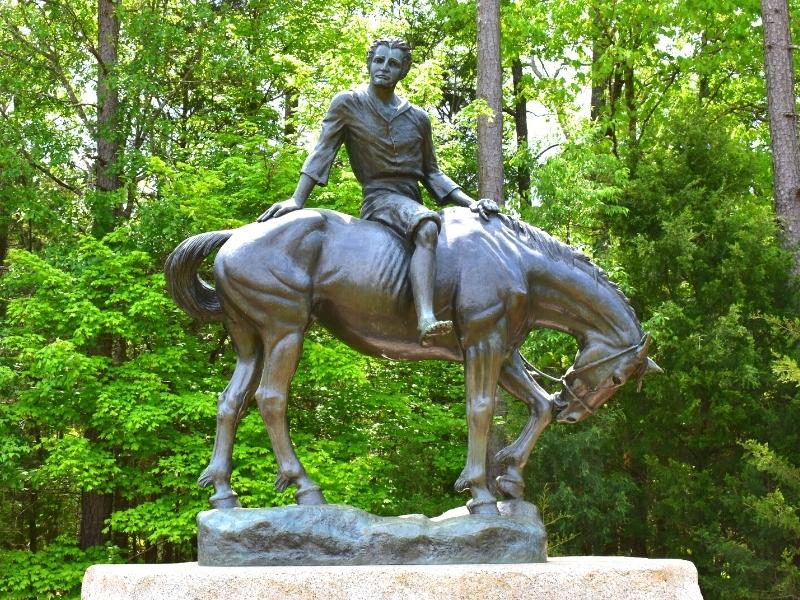 SC State Park Pass Cost Breakdown
First, there are 47 South Carolina state parks and only 33 of them charge an entry fee.
If you frequently visit a free park, rather than visiting several different parks throughout the year, then an annual pass may not be worth it for you.
Second, of the 33 parks that charge an entry fee, twenty of them charge just $3 per adult and half price for kids.
>> If you visit with your spouse and 2 kids, you only have to visit a state park 11 times in a year for the annual state park pass to pay for itself.
>> If you visit with a friend or spouse, you'll need to visit 17 times or once every three weeks.
That's doable if you like to get outdoors on your weekends.
>>If you tend to travel solo, though, you'll have to visit 33 times in a year to break even.
That's roughly two out of every three weeks, which is a lot.
But let's not forget about the pricier parks! They'll help you break even on a state park annual pass much faster.
And to clarify, the most expensive park is only $12 per adult for day-time entry to Charles Towne Landing Historic Site.
Seven parks charge $6 per adult, five of the parks charge $8 per adult, and just one park charges $12 per adult.
So, for example, Myrtle Beach State Park adult entry is $8, so even a solo visitor only has to visit once a month to break even on an annual pass.
If you only visit parks occasionally, then an annual pass may not be cost-effective for you. That's ok!
Good to Know: Some public libraries have SC state park passes that you can check out like a book and use for the weekend for no cost!

Check with your library. There may be a waitlist, especially during the summer.
We recommend you do the math and if you're close to breaking even, spring for the annual pass and challenge yourself to get outside more.
---
7 Reasons to Get a SC State Park Passport
1. Save Money
A state park pass is a no brainer for the budget-conscious explorer.
If you're out exploring a new park every weekend, a state park annual pass will pay for itself fast.
Possibly more than once if you like to explore with friends or family!
2. Spontaneous Adventures
Go for an unplanned adventure, whether you have cash for the park entry fee or not.
Your annual pass allows you flexibility to explore without having to plan ahead.
3. Avoid Crowds
Some parks offer an annual pass VIP lane to get through crowded entrances faster. Myrtle Beach State Park is the perfect example.
This park fills up fast during peak summer season, but annual passholders have a dedicated entry lane that lets them skip the line of cars having to pay at the gate.
4. Get Outside
We can all benefit from more outside time.
Whether you want to exercise on a hiking trail or relax and read a book by a lake or the ocean, the South Carolina state parks have got something for you.
5. Learn Some History
South Carolina was one of the thirteen original colonies of the United States, and it's witnessed historic events from nearly every moment of American history.
SC state parks feature everything from battlefields from the American Revolution and the Civil War to historic mills and settlements from everyday citizens.
Come learn something new in a state park!
6. Enjoy Beaches
The state's beaches are beautiful, from the Grand Strand to Hilton Head and everything in between.
Several SC state parks preserve these beautiful and unique habitats and, in some cases, provide a more peaceful alternative to the public beaches swamped with tourists.
7. Ultimate Outsider Challenge
Do you love a good bucket list challenge?
Grab an Ultimate Outsider passport from any SC state park gift shop and start collecting Ultimate Outsider stamps from each park.
Once you've visited all 47 SC state parks, you'll get a free T-shirt to commemorate your achievement!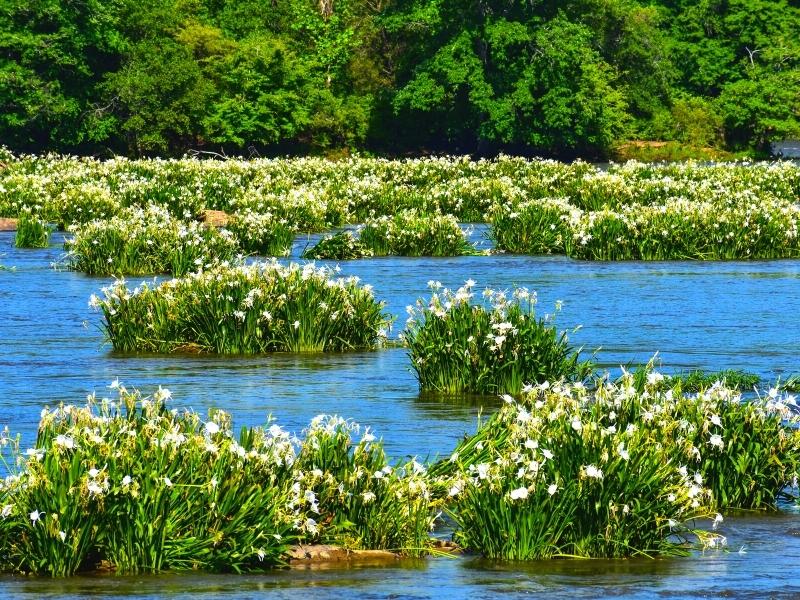 Is a South Carolina State Park Annual Pass Worth it?
Yes, if you like to explore the outdoors or just visit the beach once a month, a SC state parks pass is worth it!
Get our helpful spreadsheet and find out today how many state parks you'd have to visit to break even!
More SC State Parks We've Visited
Battle of Rivers Bridge
Croft
Goodale
Hunting Island
Kings Mountain
Lake Greenwood
Lee
Poinsett
Is an Annual South Carolina State Park Pass Worth It? In most cases, yes, but check out the full cost breakdown to find out if it's right for you!
Happy travels!
Share it!