Tucked away off of US 17, the main route between Charleston and Myrtle Beach, SC, are the quiet remains of Hampton Plantation State Historic Site.
There are plenty of old plantations in South Carolina, but this one is a protected South Carolina state park and National Historic Landmark thanks to its incredible history. Stop by for a few hours of exploring South Carolina's origins!
---
This post may contain affiliate links. As an Amazon Associate and associate of other programs, I earn from qualifying purchases. This means if you click a link and make a purchase, I may earn a small commission at no extra cost to you.
---
Top 5 Tips to Know Before Visiting Hampton Plantation State Historic Site
Exploring the grounds is free, but the House Tour is well-worth the small fee.
BUG SPRAY is not optional here, especially in the summer.
Easy half day trip from either Charleston or Myrtle Beach!
House Tours are guided only, available Friday through Tuesday at noon and 2PM.
Pets allowed outside, but not in the House
>> The Ultimate Outsider stamp is at a kiosk by the restrooms, a few short steps from the parking lot. <<
How to Get to Hampton Plantation State Historic Site
This park is rural but surprisingly easy to reach thanks to the coastal highway, US 17. You'll turn off of US 17 onto a narrow two-lane road and continue for about 2 miles. The park will be on the right.
Hampton Plantation is just 20 minutes from Georgetown, SC and halfway between Charleston and Myrtle Beach, SC.
It's a little less than 1.5 hours from Myrtle Beach and a little more than an hour from Charleston, making this site an easy half day trip from either vacation hot-spot.
If you're coming in from upstate or further afield, we recommend having other items on your to-do list. We wouldn't say this park justifies a full day's exploration by itself.
There are a few other state parks within a couple hours' drive of Hampton Plantation, if you're also working on your Ultimate Outsider South Carolina State Parks bucket list.
We've visited Hampton Plantation, Huntington Beach's Atalaya Castle, and Myrtle Beach state parks all in one day, and it wasn't too rushed.
Just beware of trying that on a busy summer weekend. You may find yourself stuck in a long entry line at Huntington Beach or Myrtle Beach.
How Much Does It Cost? Do I Need a Permit?
Hampton Plantation State Historic Site is free entry to explore the grounds!
House tours, however, are a paid program (and totally worth it). Stop in the park office/gift shop to pay the small fee. Adults (16+) are $10, seniors are $6, kids ages 6-15 are $5, and kids 5 and under are free.
Pro Tip: A South Carolina State Parks Annual ALL Park Passport covers the cost of the House tour at Hampton Plantation for up to 4 people.

A 7 day ALL Park Passport is also available for a reduced fee, and could be cost effective if you plan it right.

Purchase a pass either online ahead of your trip (leaving enough time for the pass to arrive before you leave), or at any park that collects fees.
A freshwater fishing license is required for fishing in Wambaw Creek on the back (north) border of the park property. Prices vary based on residency. Check the South Carolina DNR website for current rates.
What Happened at Hampton Plantation?
Hampton Plantation dates back to the pre-Revolution colonial era.
If you've spent any time in South Carolina you've probably heard the names Horry, Pinckney, and Rutledge. All three politically prominent families have owned the property at one point.
During the American Revolution, the rice fields at Hampton Plantation helped hide Francis Marion, the famous "swamp fox", from British troops.
After the war, President George Washington stopped here during his southern tour of the newly established United States.
He's credited with advising the owners to save the enormous live oak tree just a few steps from the mansion's front door. The tree is known today as the Washington Oak thanks to that legend.
Hampton Plantation flourished and grew into a huge rice plantation with fields as far as you could see, built entirely off of forced labor from hundreds of enslaved people that lived here.
The plantation functioned on the task system rather than the harsh gang system, which worked crews from sunrise to sunset. Slaves were given a task to complete each day and allowed their own unsupervised time once that task was done.
Of course, this doesn't mean they had tons of free time, nor that the situation was acceptable. They still had hard labor tasks, like hand-digging drainage ditches for the rice fields, but it was generally slightly better than the gang system.
---
---
During the Civil War, Hampton was too far from anything to gain the Union Army's notice, so it survived intact.
In fact, many of the slaves had been transferred to a different plantation owned by the family on the Mississippi River before the war even began.
After the war, some of the formerly enslaved families that were still at Hampton opted to stay put.
They built better homes and farmed small sections for themselves to feed their families, and watched as the huge fields beyond slowly grew over and disappeared to history.
Descendants of these families still live in the area nearby, tend to the African American cemetery, and contribute to the park's historical archives.
The last private owner of Hampton Plantation was Archibald Rutledge, South Carolina's first poet laureate. Born well after the Civil War, he spent some time at Hampton Plantation as a child and then didn't return for another 30 years.
He lived in the main house with members of his family, reordering the rooms and handling some renovations, but largely leaving the house as it was. Archibald even ran an amateur museum out of the house's long room (the ballroom).
In 1969, the family left the house and sold off most of the furnishings. The house was declared a National Historic Landmark in 1970 due to its architectural and structural features.
The family then sold the land to the State of South Carolina in 1971, when it was declared a state historic site in the state's park system.
What to Do at Hampton Plantation State Historic Site
Take a self-guided stroll through antebellum history via the park's trails and informative plaque exhibits, and don't miss a guided tour of the Hampton Plantation House, a National Historic Landmark.
Pro Tip: You can be in and out of this park in 2-3 hours, including the House Tour.
Self-Guided Walking Tour of the Grounds
The best way to see Hampton Plantation is to just walk around.
(If it's summer, apply copious amounts of bug spray first, but it's still a good idea to walk around.)
Start under the huge live oaks by the visitor center and then walk towards the house. A small rice field section remains, which the park uses to demonstrate the various phases of rice production.
At the height of production, none of the underbrush would have been here. All the swampy areas you can see would have been cultivated rice fields with water levels controlled by the hand-dug canals and rice trunks.
Take some time to see the House and the huge Washington Oak tree out front. The kitchen building is also intact and worth a stroll out back to see Wambaw Creek.
There are a few trails on the property, all easy and flat but not accessible.
The Piney Woods Nature Trail is 1.5 miles, best for birding and viewing the forested area and includes the African American cemetery, still tended today by descendants of the enslaved.
The Enslaved Settlement Trail is 0.5 miles and circles the area that used to be the slave quarters. The informational plaques provide a glimpse into antebellum life.
The Rutledge Garden and Holly Avenue trail is 0.5 miles and circles the House and front lawn. It also leads to the Rutledge Family cemetery on the back of the property, where Archibald Rutledge is buried.
>> At a minimum, we recommend walking the Enslaved Settlement Trail and then continuing on to the House, the Washington Oak, and the back lawn to the river.
Tour the Hampton Plantation House
Ranger-led House tours are held every Friday through Tuesday, twice a day at noon and 2PM. If you're visiting on one of these days, we highly recommend timing it so you can make a house tour!
While these tours do require a fee, it's 100% worth it. The fee is pretty small but the information provided is huge.
Don't Forget: an Annual ALL Park Passport covers the cost of the House tour for up to 4 people, plus admission to every South Carolina State Park for a year.
The House features that amazing columned portico that was added in preparation of George Washington's visit, but before that portico was added, that was the back of the house.
Plantation homes usually faced the waterways, since that was the faster transportation method and how most guests arrived.
It used to take two days to get to Charleston from here; it's now a 1 hour drive.
The interior of the home has been preserved, restored, and left alone in various states so you can see how the house functioned throughout its life.
The colonial era faux wood wall painting, the bell pulley system to call servants, and even some wallpaper from the 1930's can all be seen in this house.
Structural features are laid bare in some rooms, letting you see how this home was built without nails. That's right, not a single nail used in the original structure.
The 1886 Charleston Earthquake left its mark here at Hampton Plantation, too. The marble fireplace in the ballroom is cracked and lifted, and you can see and feel in the first floor bedroom how the house sank.
There's even childhood graffiti from the 1700's where the children wrote their names and the date on a door.
If historic homes interest you, this is worth your time!
Admire the Washington Oak Tree
Like every other coastal plantation in South Carolina, there are many absolutely gorgeous live oak trees here. Don't forget the beautiful magnolia trees either.
The show stopper here is the enormous Washington Oak Tree.
This tree was already pretty big when President George Washington stopped by in 1791. The hostess asked if the tree should be removed to improve the view, and Washington said to let it stand.
The family referred to it as Washington's Oak ever since, and the tree has grown into a behemoth beauty, sprawling across the sky.
It's a photographer's wonderland, here at Hampton Plantation; you'll never have big crowds here, getting in the way of your shot. At most, you'll have to wait 5 minutes for a family to move on to their next spot.
The park is also home to plenty of wildlife, and flowers of one type or another are in bloom almost year-round. Come get your dreamy southern photos here!
Fishing
Fishing is allowed in Wambaw Creek, just past the house. Bring lots of bug spray and your freshwater fishing license, and enjoy a peaceful afternoon.
Caution: Alligators live here. They're going to ignore you so long as you don't threaten them, but give them plenty of space and be careful when fishing. A fish in distress can attract a gator.
Enjoy a Picnic under the Live Oaks
If you're here for the midday House tour, there's a good chance you'll want to eat lunch while you're here. Pack a lunch and enjoy a picnic at one of the tables by the gift shop!
Pro Tip: We don't suggest this in the summer. There are too many bugs. Eat in your car with the AC, or plan an early lunch elsewhere before you arrive at the park.
Boating/Kayaking/Canoeing
The park doesn't rent equipment and does not have a boat launch on site.
However, there are companies that can provide equipment so you can paddle down Wambaw Creek and a portion of the South Santee River. Make arrangements in advance.
Enjoy Visiting Hampton Plantation State Historic Site!
Spend a few hours walking the grounds and touring the National Historic Landmark main house at Hampton Plantation for a unique look into colonial and antebellum South Carolina.
An easy day trip any time of year, come explore this unique South Carolina state park!
Combine a trip to Hampton Plantation State Historic Site with one of these other nearby sites:
More SC State Parks We've Visited
Battle of Rivers Bridge
Croft
Goodale
Hunting Island
Kings Mountain
Lake Greenwood
Lee
Poinsett
Is an Annual South Carolina State Park Pass Worth It? In most cases, yes, but check out the full cost breakdown to find out if it's right for you!
Happy Travels!
---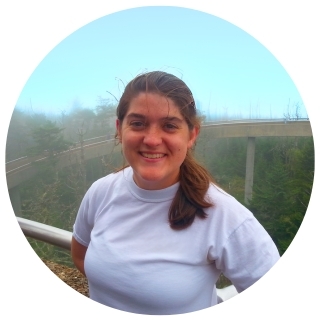 About the Author: Rachel Means
With six-figure student loan debt and only 10 PTO days per year, Rachel started traveling the world. A decade later, she's paid off her loans, changed careers, and been to 36 US states and 14 countries. She's an expert at planning and budgeting for travel and loves to help others do it, too! Read her full story here.
---
Share it!