Surprise your travel-loving friends and family with these unique travel gifts!
And, who are we kidding, go ahead and pick up a few things for yourself while you're at it!
Whether you need travel gifts for her or him or just a friend, these 40 ideas are sure to please!
---
This post may contain affiliate links. As an Amazon Associate, I earn from qualifying purchases. This means if you click a link and make a purchase, I may earn a small commission at no extra cost to you.
---
No time to read it all now? Save it for later!
---
10 Best Unique Travel Gifts
Personalized gifts are a big hit with friends and family, and these unique travel gifts show them you know them well!
1. Personalized luggage tag
Make luggage easier to identify when it comes around the conveyor belt with twelve other black bags. A unique luggage tag, whether personalized or just colorful, will help you spot it and grab it in no time.
2. Hilarious Subpar Parks coffee table book for national park lovers
Have you ever seen the ridiculous one star reviews of national parks? People experience pristine natural landscapes and then find something to complain about. All you can do is laugh!
Support a small business and get your friend or loved one a gift that will literally make them laugh out loud!
Get the New York Times bestselling book Subpar Parks: America's Most Extraordinary National Parks and Their Least Impressed Visitors.
Check out the complete Subpar Parks shop for post cards, prints, stickers, and more!
3. Travel Journals
Perfect gift for the writer that loves to travel. Keep it on the small side so it easily fits in a handbag or carry-on backpack.
Travel journals are also useful for scrapbookers, to record dates and times and the name of that coffee shop you quickly ducked into and spent an hour waiting out the rain.
4. City Skyline Wall Art
City skylines and iconic landmark wall art are great housewarming gifts and perfect over the TV or fireplace or in a hallway. Black and white is classic and will work with most décor color schemes.
Try the Brooklyn Bridge at night or a Manhattan skyline view.
5. Laser-etched Map Whiskey Glasses
Grab a set of glasses with a world map etched on the side, or pick up one of each of their favorite cities.
6. Scratch off maps
Fun for kids and adults alike, a travel tracker scratch off map is the perfect gift for the bucket list checkers in your life.
Need more options? Here are the best scratch off maps for all tastes!
7. Travel Coffee Mug
A good travel coffee mug is worth its weight in gold when you're fighting jet lag.
8. Rosetta Stone language learning software
For those that want a structured, in-depth language learning experience but don't have time to enroll in a class.
Bring the classroom to their phone, so they can learn on the go and on their own time with Rosetta Stone.
Highly recommend purchasing the lifetime access package.
Unlimited access to all 24 languages taught by Rosetta Stone. No additional monthly subscriptions. Access from your phone, tablet, or desktop.
9. Bucket List Scratch off posters
Scratch off maps aren't just for world travelers! Keep track of any bucket list progress, whether that's all 50 states, all 63 US national parks, or all 30 MLB baseball stadiums.
10. Digital Picture Frames
Most people who travel take a lot of pictures in the process. Give them a place to display all those photos without costly printing or time-consuming sorting.
An 8 inch frame is great for desks. Look for a larger 15 inch frame for hanging on the wall.
---
10 Best Tech Gadgets for Travelers
For those tech-savvy friends and family that need the latest tech gadgets or can't survive if they're offline.
1. Portable charger
Outlets aren't always available. Bring a portable charger.
2. External hard drive
It's always a good idea to have a back up of your photos, even if you don't have reliable internet to upload to the cloud. An external hard drive is a good answer, and 1TB will take most people years to fill up.
3. Power adapter
A must-have item for international travel: an international power adapter. This one covers most of the world. No need for multiple pieces and chance forgetting the one you actually need.
4. E-reader
Bibliophiles need books, but they take up space in your carry-on. An e-reader saves space!
A new version of the Kindle Paperwhite is due to come out at the end of October 2021. Score an awesome deal on the previous version here.
5. Wireless Waterproof Bluetooth Mini Travel Speaker
Perfect for solo hikers that need a little noise to keep the bears at bay, or just for relaxing in your hotel or favorite picnic spot in a new city.
This Sony portable speaker is waterproof and compact enough to fit into a day bag.
6. Cables & Cords Organizer
Everything in its place makes for a stress-free vacation. Never have to untangle a knot of cords again with this cord organizer.
7. Streaming Devices: Chromecast, Roku, Fire Stick
Take your shows on the road! The three major competitors are the Google Chromecast, the Amazon Fire TV Stick, and the Roku. All three are useful and affordable. Which one you want really comes down to personal preference.
Chromecasts stream whatever you have playing on another device. Perfect for popping into the hotel TV and casting a streaming service app from your phone.
Rokus function like a hub for all your streaming services. Instead of having 4 streaming apps open on your phone, connect Roku to your accounts and only sign in once.
Fire Sticks also function like a hub for streaming services, but are decidedly biased towards Amazon Prime Video subscribers. The other streaming services are there, but the user interface defaults to Prime videos.
8. Clip-on Phone Camera Lens
Cell phone cameras are giving entry-level DSLR cameras a run for their money these days. They just lack the wide angle view.
Not ready for a DSLR? Perhaps the price tag is too steep for your budget? Grab these clip-on lenses instead and level up your phone photography game.
9. Travel Extension Cord
Outlet accessibility is not always high on hotel designers' minds. It can be a challenge to find an outlet that's close to a table or nightstand in an older hotel, particularly in historic buildings, whether in the US or abroad.
Bring this compact travel extension cord so you can charge all your devices at once, and not be crouched on the floor by the trash can while you do it.
10. Portable Wi-fi Hotspot
Internet access wherever you are in the world, without the phone company roaming fees. This mobile wi-fi hotspot works in over 140 countries, doesn't require a SIM card, and data usage is easily tracked so no surprise fees.
---
10 Best Gifts for Travel Photographers
Amateur or semi-pro, DSLR or cell phone, we've all got at least one photographer in our lives.
1. DSLR Camera/Lenses/Accessories
If you really love your shutterbug, buy them a DSLR. It'll change their photography forever.
If that's a bit out of your price range, or they already own a DSLR, get them some useful accessories! These range anywhere from $20 to hundreds of dollars, depending on what accessories you purchase.
You need to know the model of camera they own to check compatibility before you buy most of these accessories. I bet if you casually ask about their gear, they'll tell you all about it. 😏
Potential accessories:
Extra batteries ($)
Specialty filters ($)
Cleaning kits ($)
Macro lens ($$)
Wide angle lens ($$)
High quality zoom or telephoto lens ($$$)
2. SD Cards and Organizer
Prolific photographers will go through SD cards like candy. Get them a few high capacity SD cards, and this handy SD card organizer to make their photos easy to find later.
3. Camera Bag/Gear Organizer
Taking all that photography gear on the go can be simple with the right camera bag.
Look for storage adjustability, lots of padding for protection, and extra zipper pockets for small items like SD cards, lens caps, and cables.
4. Polaroid Camera
There's still something about polaroid pictures that we just can't shake. (See what we did there? 😂)
The Fujifilm Instax Mini 11 polaroid camera is the latest model and reigning champ for polaroid cameras, and it comes in several colors, to match any personality.
Polaroids are perfect for those that like to keep travel journals or smash books and are much less obtrusive for a night on the town with friends than bringing an expensive DSLR. Get a bundle for more film, a carrying case, filters, and stickers!
5. Clip-on Phone Camera Lens
We mentioned these in the Tech Gadgets section, but they also apply here. Grab these clip-on lenses for anyone that's dabbling in cell phone photography.
6. Flexible & Portable Tripod
Compact tripod with crazy bendable legs, Joby GorillaPod 3k is perfect for attaching your phone or DSLR camera to random railings or poles to get your shot.
GorillaPods are much more compact and flexible than a traditional tripod, making it the perfect unique travel gift for the photographer that also prefers to travel carry-on only.
7. GoPro + Accessories
Adventure seekers or anyone that's on the water a lot will appreciate a GoPro camera. These tough little cameras can take a beating or be fully submerged while hiking, snowboarding, or snorkeling and record the whole adventure in 4k.
The GoPro Hero 9 is our pick with front and rear color displays so you always know what you're recording.
Waterproof up to 33 feet makes it great for paddleboarding or snorkeling, or pick up an underwater housing (or maybe this cheaper alternative) and take it diving. Don't forget the floating handle so you don't lose it to Davy Jones' locker.
8. External Hard Drive
Back up the thousands of photos taken on vacations around the world. Get a solid state external hard drive for reliability and storage that'll take years to fill with photos.
9. A Comfortable Camera Strap
DSLR cameras can get heavy, especially if you're on the go all day for a week-long vacation. The standard neck straps are not comfortable. Get a more comfortable neck strap.
I prefer a shoulder camera strap to take the weight off the neck entirely. Others may prefer a wrist strap.
10. Photo Albums
Don't let all those photos collect digital dust. Get a travel photo album for your photographer and encourage them to actually print some of their photos.
This album is great because it has both portrait and landscape orientations on each sheet.
---
10 Best Passes and Gift Cards for Travelers
For the traveler that has everything else, or is so picky you wouldn't even begin to try to choose for them. Skip the drama, and let them get exactly what they want with these gift cards or passes.
1. Airline Gift Cards
Ask your traveling friend for their preferred airline and grab a gift card. Every bit helps when paying for airfare.
Important: make sure you get an airline that travels to your friend's home airport. Not all airlines service all airports.
Note that United Airlines doesn't have gift cards. 🤷‍♀️
Most airline rewards programs also let you gift miles, but you have to be a member of their reward program as well to do it.
2. Priority Pass – VIP lounge access
Best for travelers who often have an hour or two between flights and could really use a good meal or a quiet place to get some work done.
The Priority Pass gets you access to private airport lounges around the world. Check out their map of included lounges to see if this is a good fit for your traveling friend or family member.
3. Airbnb Gift Card
Help out with lodging expenses for your favorite traveler!
An Airbnb gift card coupled with an offer to babysit could be just the thing for a weekend away from the kids. You'll have bragging rights for best gift ever for years to come!
4. Hotel Gift Cards
Some people are hotel people. Nothing wrong with that. Get a Hotels.com Gift Card, or if you know they're a rewards member for a specific brand, get one of those.
5. National Parks Pass
Do you have a national parks collector on your list? Get them an annual pass.
The pass waives the fee at any National Park or Federal Recreation Area that charges an entry fee or day-use fee. Shenandoah, Yellowstone, Zion, and Acadia are just a few examples.
Visit as many times as you want in a year with an annual pass.
Planning an epic national parks road trip out west? This pass is a must-have!
6. Rideshare Gift Cards – Uber & Lyft
Travelers gotta get around town and to and from the airport. An Uber gift card or Lyft gift card is a nice contribution to the travel fund that many people forget about until they need it.
7. Visa or Mastercard Gift Cards
Visa gift cards or Mastercard gift cards come in a wide range of values and can be used basically everywhere.
A good way to let the picky traveler get whatever they want from wherever they want.
8. Amazon Gift Card
Love 'em or hate 'em, Amazon is the world's largest online retailer. Amazon gift cards will cover just about anything for travel gear needs.
9. TSA PreCheck or Global Entry
Frequent fliers in the US will appreciate TSA PreCheck, and the same goes for Global Entry if they often fly internationally. Both require an application fee.
You can't get a gift card for this, but you could get creative with a thoughtful or amusing card with a check inside. TSA PreCheck applications are currently $85, and Global Entry applications are currently $100.
Note: Global Entry basically includes TSA PreCheck. The Global Entry member number can be input for the Known Traveler Number and should trigger TSA PreCheck when booking flights.
Pro Tip: Many credit cards and loyalty programs will cover the application fee for TSA PreCheck.
10. Going (formerly Scott's Cheap Flights) Subscription
The secret to always booking cheap flights: let someone else find them for you!
Going (formerly known as Scott's Cheap Flights) is literally in business exclusively to find you cheap flights.
There is a free membership tier, but gift your discerning traveler a premium or elite subscription so they can track multiple airports or get alerts for incredibly rare business class mistake fares.
---
So Many Unique Travel Gifts! Where to Start?
Maybe your friend or loved one is new to travel? Where do you start?
Check out the 10 Essential Travel Items for First-time Travelers and help them set off on the right foot with the right gear!
Do you or your friend struggle with leaky snorkel masks?
Check out this review of a full-face snorkel mask. It's not for everyone, but it was a game-changer for us!
Happy Travels!
---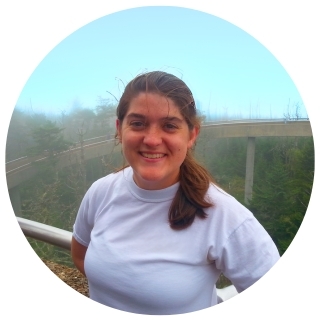 About the Author: Rachel Means
With six-figure student loan debt and only 10 PTO days per year, Rachel started traveling the world. A decade later, she's paid off her loans, changed careers, and been to 36 US states and 14 countries. She's an expert at planning and budgeting for travel and loves to help others do it, too! Read her full story here.
---
Share it!