Do you love exploring manicured gardens, touring Gilded Age mansions, and imagining what it would be like to live on an estate?
The Biltmore Estate in Asheville, NC is the answer. It's a beautiful French chateau-inspired mansion in the heart of the Blue Ridge Mountains.
But perhaps you've already visited the Biltmore and are eager to return; you just can't decide if a Biltmore annual pass is worth it or if you should buy individual tickets again.
The short answer: the Biltmore annual pass is worth the investment if you visit the estate multiple times per year, particularly with guests or kids.
Let's take a closer look at all the Biltmore passholder benefits and compare the cost of the pass versus individual tickets. You'll quickly be able to tell if an annual pass is right for you!
So kick back, grab a cup of tea (or wine), and let's dive in!
---
This post may contain affiliate links. As an Amazon Associate and associate of other programs, I earn from qualifying purchases. This means if you click a link and make a purchase, I may earn a small commission at no extra cost to you.
---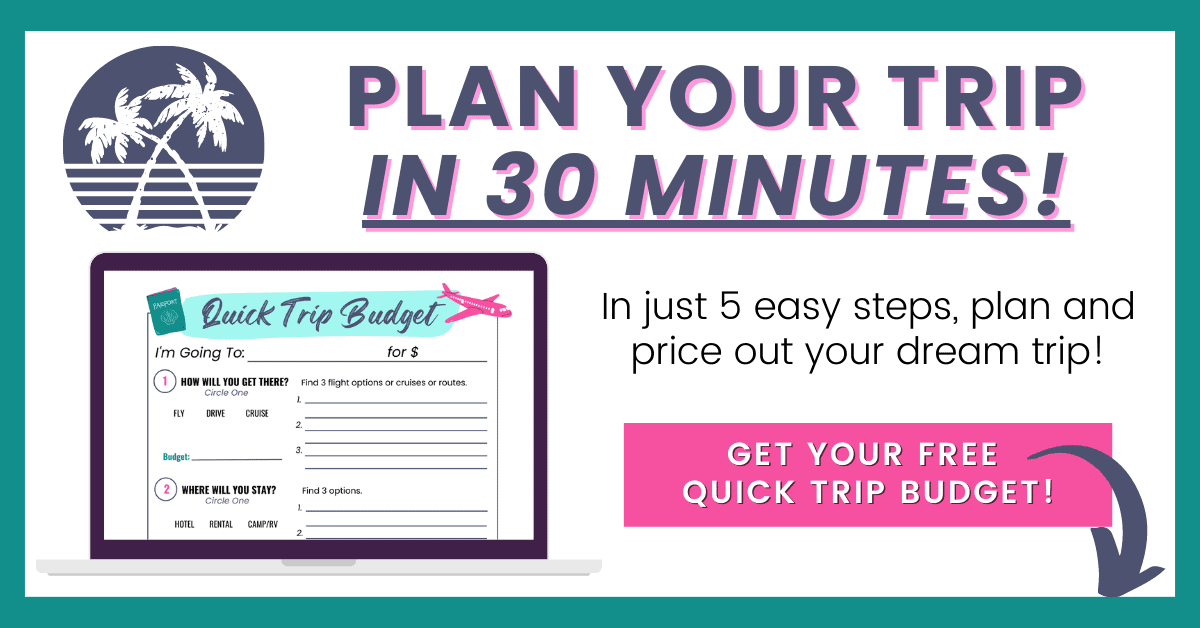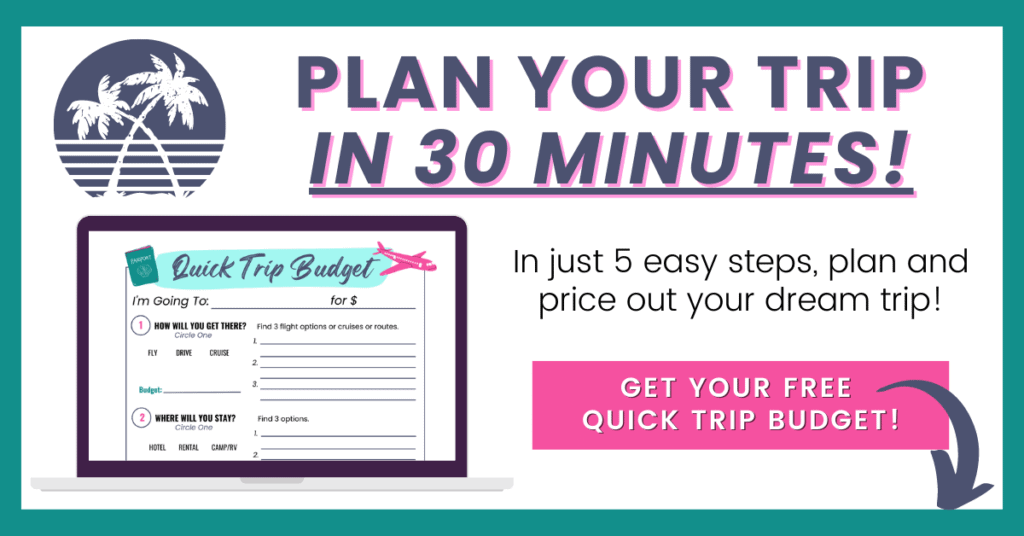 Who Should Get a Biltmore Annual Pass?
You should get a Biltmore Annual Pass if you plan to visit the Biltmore Estate 2-3 times in a year. At the renewal rate, you only have to visit twice before it pays for itself.
If you live within easy driving distance of Asheville, this is a no brainer.
It's a nice perk to have in your back pocket when you want a nice weekend getaway but don't want to spend a lot of money.
Annual passes are not based on the calendar year. They're based on when you purchase them.
So, if you buy your Biltmore annual pass on June 1, you enjoy passholder benefits until May 31 of the next year.
Even if you live outside of driving distance from the Biltmore, a season pass could be worth it for you if you like returning to familiar places for quick vacations.
Families benefit from using annual passes as well because kids 16 and under are free when accompanied by a passholder adult.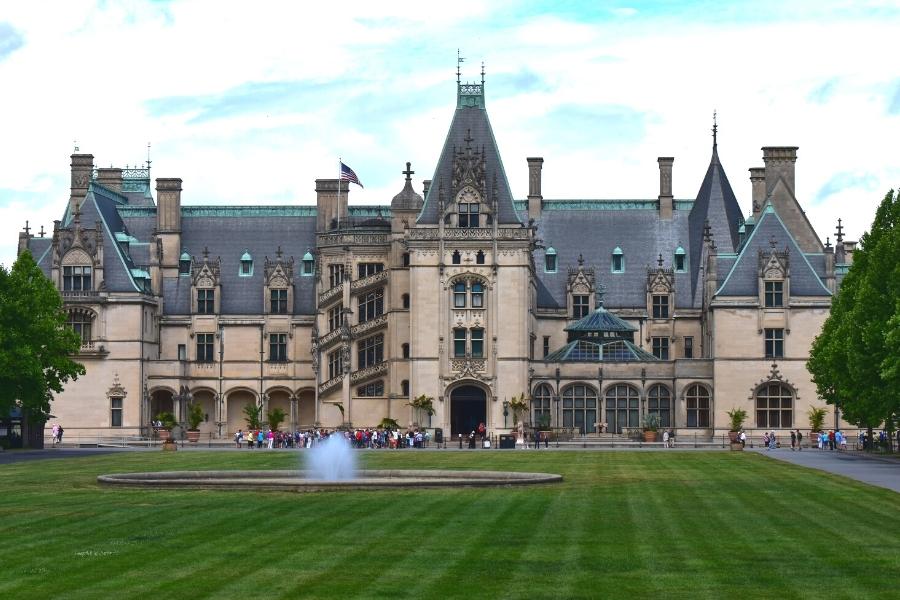 Let's talk about the price for a minute because that's the biggest concern for most people considering buying an annual pass.
(We have an in-depth breakdown later in this article if you prefer to jump straight there.)
Honestly, the first year you buy an annual pass, it's expensive. Like uncomfortably expensive, even though you'll break even in two visits.
But the renewal rate for your second year is less than half the cost of the first year. The renewal rate makes the Biltmore annual pass worth it.
Between the special events and exhibits and other passholder perks, we still think the annual pass is worth it in your first year. It's just a hard pill to swallow at that price.
Biltmore Passholder Benefits
Since the perks are what really makes this annual pass worth it, let's look closer at those.
Not only will the Biltmore annual pass save you money on entry fees, but it also provides some great perks for passholders throughout the year.
Benefits include discounts, special packages, early access to events, and even complimentary tickets to share with your friends and loved ones.
Let's look at all the passholder benefits in detail so you can decide if a Biltmore annual pass is worth it for you.
Free Entry to the Estate all Year Round
Your Biltmore Annual Pass provides free access to the Biltmore Estate for one, full year from the date of your passholder purchase.
That's not just the House but also the Biltmore Gardens and Antler Hill Village.
This is extraordinary value if you live in the area or nearby and want to see the beautiful Biltmore Gardens in every season.
A Garden & Grounds Only ticket currently retails for $85 per adult on peak season weekends.
Visit just the gardens in every season and your season pass has paid for itself without you even stepping foot in the House!
Free Entry for Kids 16 and Under
Bring your kids to Biltmore for free!
While we don't recommend bringing young kids into the House, they'll enjoy the gardens, the enormous front lawn, and the playground and petting zoo in Antler Hill Village.
Older kids may appreciate the House tour with the kid's version of the audio guide.
Bring Guests to Antler Hill Village after 5PM for Free
Just want to pop onto the estate for dinner at Cedric's Tavern in Antler Hill Village? Go right ahead!
Want to bring friends along for that dinner that aren't passholders? No problem.
Your Biltmore season pass allows you to bring guests onto the estate free of charge in the evenings, to Antler Hill Village specifically.
It's the perfect opportunity to enjoy a delicious dinner and soak in the ambience of Antler Hill Village at twilight without the hassle of getting tickets for your friends.
Unlimited, Free House Tours with Audio Guide
You might think if you've toured the Biltmore House once then there's no need to tour it again. But that's not true!
The tour route occasionally changes, allowing access to different rooms and parts of the enormous 250 room mansion.
Audio guides are included at no charge, too, for passholders. If you want to switch it up, request the kid's version to have Cedric narrate, the Vanderbilt's St Bernard puppy.
The House is also often host to a special visiting exhibition with its own interesting features to see.
One example is the Downton Abbey special exhibit which displayed period clothing used on the show in their period-appropriate surroundings at the Biltmore.
Dining Discount
Passholders enjoy a 10% discount when dining at any restaurant, café, or quick eats location on the estate.
Many of the Biltmore restaurants are farm-to-table, using ingredients grown on the estate to create delicious and seasonal cuisine.
It's a very European cuisine feel but for American tastes.
And don't forget: the Biltmore Estate has its own winery and includes complimentary tastings.
Shopping Discount
Get a 10% discount when you scan your annual pass at the register before checkout.
This discount applies both at shops on the estate and in the online shop.
We agree that this and the dining discount aren't anything to write home about, but every penny counts if you're visiting the Biltmore on a budget.
We recommend if you see something you want in a shop that you buy it right then. This isn't the time for delayed gratification.
Items sell out quickly, especially in peak summer and Christmas seasons, and there's no guarantee of a restock.
Also, the online shops don't sell all of the same products that are available in the stores on the estate.
Ask the shop attendants about shipping options because you may not find that same item in the online store.
Lodging Discount
Passholders get a 10% discount on stays at The Village Hotel and The Inn at Biltmore, the two hotels on the estate, any time of year.
The better option, however, comes during Passholder Appreciation when passholders can stay for up to 30% off.
The hotels on the estate are expensive, no getting around that.
They're worth a splurge when you can get a discount or if you expect a 4 star experience. Otherwise, we don't recommend staying on the estate.
There are far more affordable hotels just 5 minutes from the estate entrance.
Discounts at Other Area Attractions
The Biltmore has negotiated partnership deals for small discounts at other area attractions.
These can fluctuate but currently include Mast General Store, Dollywood, Chimney Rock State Park, Grandfather Mountain, and the Tennessee Aquarium.
These also work in reverse, one of the few ways to get discounted Biltmore tickets.
For example, if you have a Dollywood season pass you can get Biltmore tickets for a small discount.
It's not as big of a discount as you'd get with a Biltmore annual pass, but it may be worth it if you only want to visit once.
Specialty Tours & Activities Discount
Another nice gesture (but not exactly impressive) 10% discount is offered to passholders who want to book a specialty tour or experience at the Biltmore.
This applies to Behind the Scenes Guided Tours at the House and Specialty Wine Experiences at the Winery, but also to outdoor activities.
The Outdoor Adventure Center in Antler Hill Village has a wide variety of activities to choose from, including a Land Rover experience, falconry sessions, a game of croquet, or a bike ride.
These all require an additional fee, but passholders can take 10% off.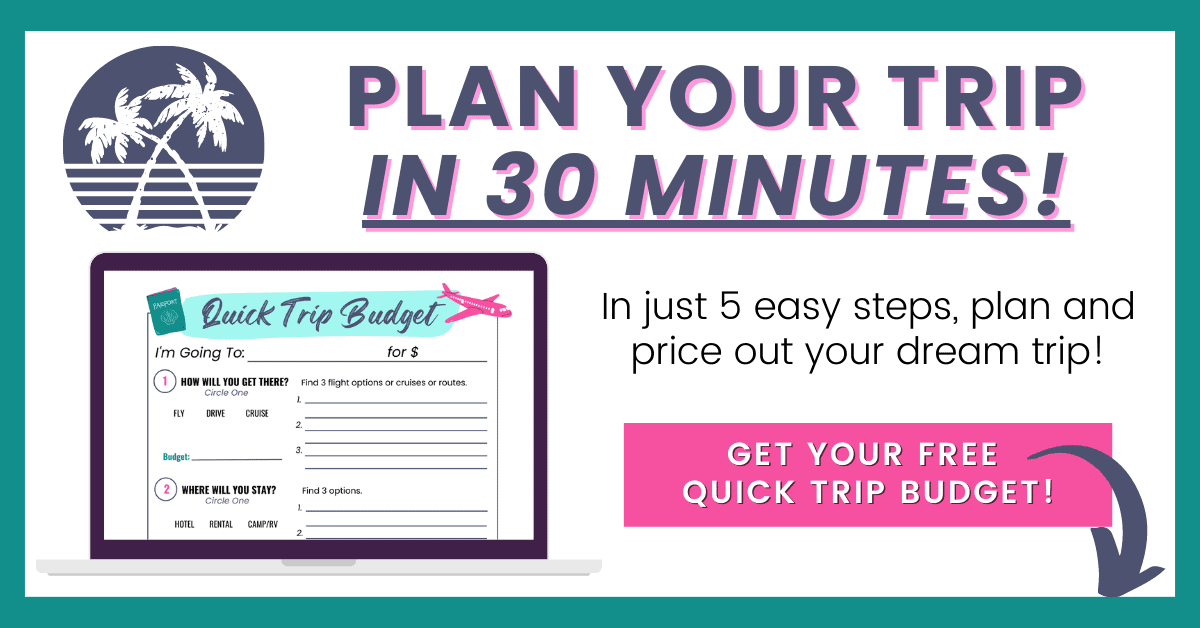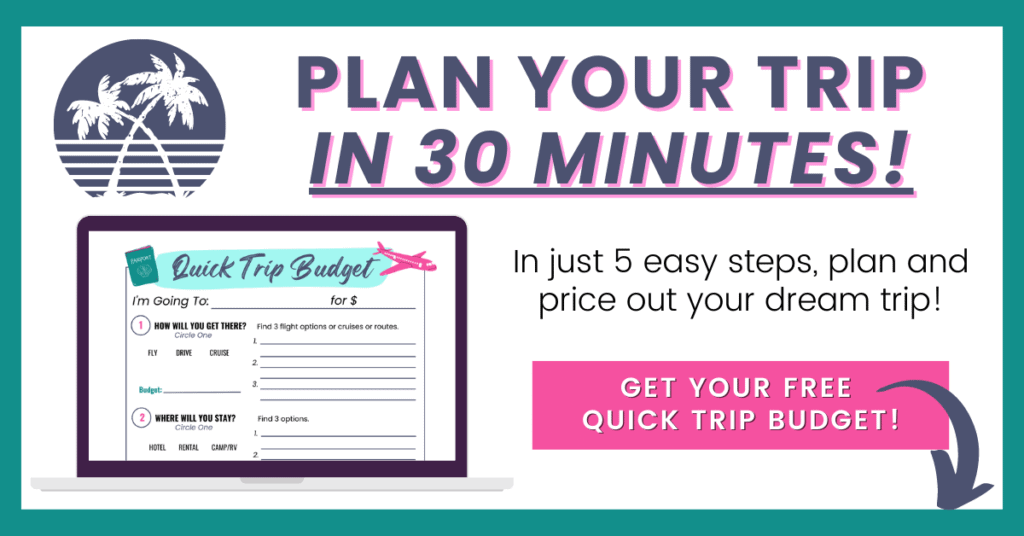 Seasonal Complimentary Tickets for Your Guests
Now we're getting to the really good passholder perks!
Occasionally, you'll receive complimentary tickets you can pass on to your friends or family so they, too, can enjoy the Biltmore Estate.
Sometimes they can go on their own and other times you'll need to accompany your guests during their visit.
Passholders receive 2 free estate entry tickets during Passholder Appreciation. These tickets can be gifted to whomever and don't require you to go with them while they visit.
However, these tickets only get them on the grounds. If they want to tour the House, they'll have to pay (a reduced fee) for that.
Annual passholders also have the option to bring a mother for free in May and a father for free in June.
In this case, the mother or father can tour the House for free but you must accompany your guests.
Good to Know: It doesn't have to be your mother or father, just a mother or father you know and want to visit with.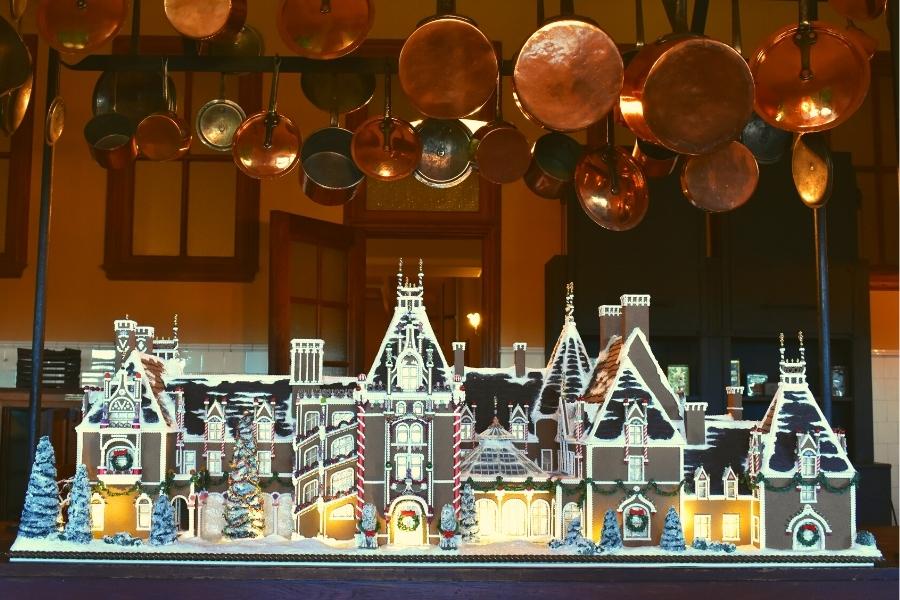 Early Access & Discounts to Special Events
Summer concerts, special exhibits like Van Gogh Alive, and Candlelight Christmas Evenings at Biltmore all require their own separate tickets from estate entry.
As a Biltmore annual passholder, you get early access to all of these types of events as well as discounted rates.
The early access is especially useful for the summer concert series, to ensure you get a ticket to the most popular acts which will sell out quickly once released to the general public.
You're also able to get discounted tickets to these types of events for your guests.
Significant Savings at Renewal
As we mentioned earlier, the Biltmore annual pass is worth it, no question, at the renewal rate.
That first year cost is high and annoying. We agree.
But the renewal rate is less than half the cost of the first year, making it much easier and quicker to cover the cost of the pass in a year.
In our opinion, the low renewal cost, the complimentary tickets for friends, and Passholder Appreciation are the three best benefits that make a Biltmore annual pass worth it the first year.
Passholder Appreciation
Enjoy deeper discounts on estate stays, dining, and shopping during Biltmore's annual Passholder Appreciation event.
This event is a big deal to most passholders, so let's look at it in more detail.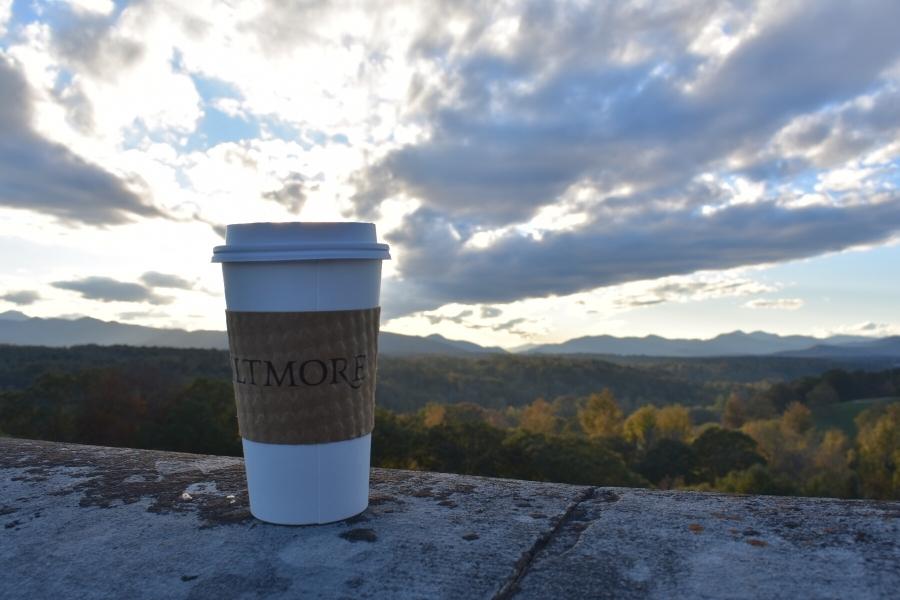 What is Biltmore Passholder Appreciation?
The annual Biltmore Passholder Appreciation season is a way for Biltmore to give back to its passholders while also boosting visitor numbers during the slow season.
The biggest discounts ever offered by Biltmore always happen during Passholder Appreciation exclusively for annual passholders.
When is Biltmore Passholder Appreciation?
Passholder appreciation is held every year from the first weekend in January to the second weekend in March.
It closes the gap between the wildly popular Christmas at Biltmore and Biltmore Blooms in the spring.
Perks of Passholder Appreciation
January sees the biggest discounts with diminishing discounts as you get to the end of the event in March.
Usually, they offer 30% discounts in January, 25% discounts in February, and 20% discounts in March.
This is the cheapest option for staying on the estate, and they have some truly spectacular options.
We've stayed at The Inn, in their smallest, least expensive room, and still felt like royalty.
Combine that with a dinner at The Bistro in Antler Hill Village and a cocktail in The Library Lounge at The Inn, and you've got a nice evening planned.
For the average budget, Passholder Appreciation is the only semi-affordable time to stay on the estate and eat on the estate for every meal.
Nightly rates for the Village Hotel frequently go for $200-300 per night. The Inn can go for $400-500 per night in peak season.
During Passholder Appreciation, we were able to stay at The Inn for $200 per night. Still not cheap, but an excellent price for the amenities.
Be warned, though, you need to book as soon as they release the Passholder Appreciation rates. They sell out quickly, especially on weekends!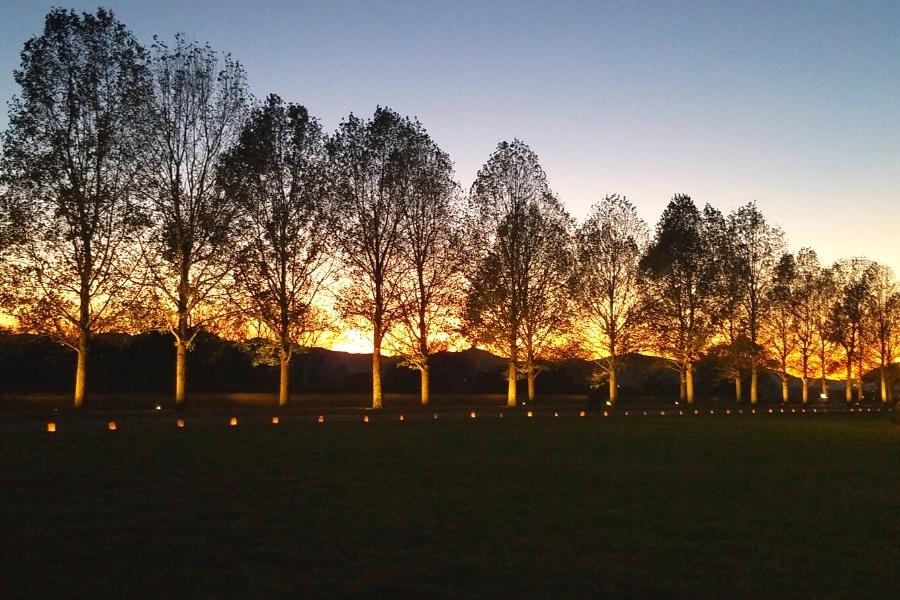 How Much Does a Biltmore Annual Pass Cost?
A Biltmore Annual Pass currently retails for $300 per year per adult the first year, but renews at a much more reasonable $140 per adult.
Good to Know: If both you and your spouse want to visit the estate throughout the year, you both need your own pass.
>> Let's compare that annual pass cost versus buying individual tickets.
Prices vary by season and are always higher on weekends and holidays. For comparison purposes we've included the following.
We chose a May weekend, but not a holiday weekend.
We chose May so your mom or mother-friend is coming with you.
We assume Grandpa (or another non-passholder friend) is coming, too, but just wants to stroll the gardens and not go in the House.
We assume you'll eat lunch at the House shops and dinner in Antler Hill Village.
Cost Comparison for 1 Adult
We've assumed you're bringing guests but not paying for their meals, just so you can better see individual costs and compare it to the family savings below.
| | | |
| --- | --- | --- |
| | Individual Tickets | Annual Pass |
| Estate Access (Gardens) + House Entry + Audio Guide | $109 | $0 |
| Lunch at Stable Café | $25 (per adult) | $22.50 (per adult) |
| Bring-a-Mother-Guest in May | $109 | $0 |
| Grandpa's Gardens Only Ticket | $85 | $80 |
| Dinner at Cedric's Tavern | $40 (per adult) | $36 (per adult) |
| Total | $368 | $138.50 |
When you take into account the extra passholder benefits, like bringing a mom for free in May, the annual pass breaks even for an individual in just two visits.
If you don't bring any guests and don't eat on the estate, then it takes 3 visits to break even in your first year. At the renewal rate, it's just two visits.
Cost Comparison for a Family of 4
Kids 9 and under are always free to visit with a paying adult, but an audio guide for an 8 year old is an upcharge.
Youths ages 10-16 require reduced price tickets, unless they're visiting with a passholder adult.
For our comparison we're assuming two adults and two kids, one age 8 and one age 12.
The 12 year old requires an entry ticket that includes the audio guide.
The 8 year old has free entry, but we assumed they'd want an audio guide, too, while touring the house, so we included that charge.
| | | |
| --- | --- | --- |
| | Individual Tickets | Annual Pass |
| Estate Access (Gardens) + House Entry + Audio Guide | $295 | $0 |
| Lunch at Stable Café | $70 | $63 |
| Bring-a-Mother-Guest in May | $109 | $0 |
| Grandpa's Gardens Only Ticket | $85 | $80 |
| Dinner at Cedric's Tavern | $100 (2 adults, 2 kids) | $90 (2 adults, 2 kids) |
| Total | $659 | $233 |
Even with both adults needing an annual pass, they almost break even in savings on this one visit alone.
Chances are that your typical visit to Biltmore will not include all the extras, either, so you'll save even more and break even on an annual pass even faster.
If you bring the kids (and no guests) to explore the gardens or bike the lagoon trail and don't eat on the estate, your visit is free for passholders.
You'll break even in two visits at the first year rate.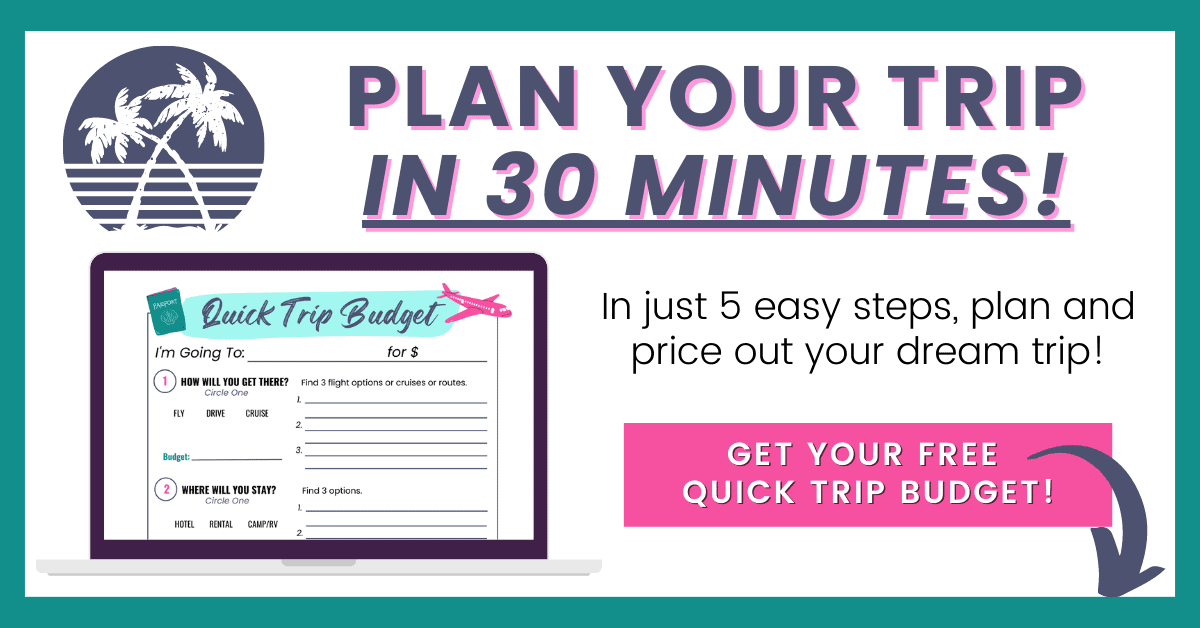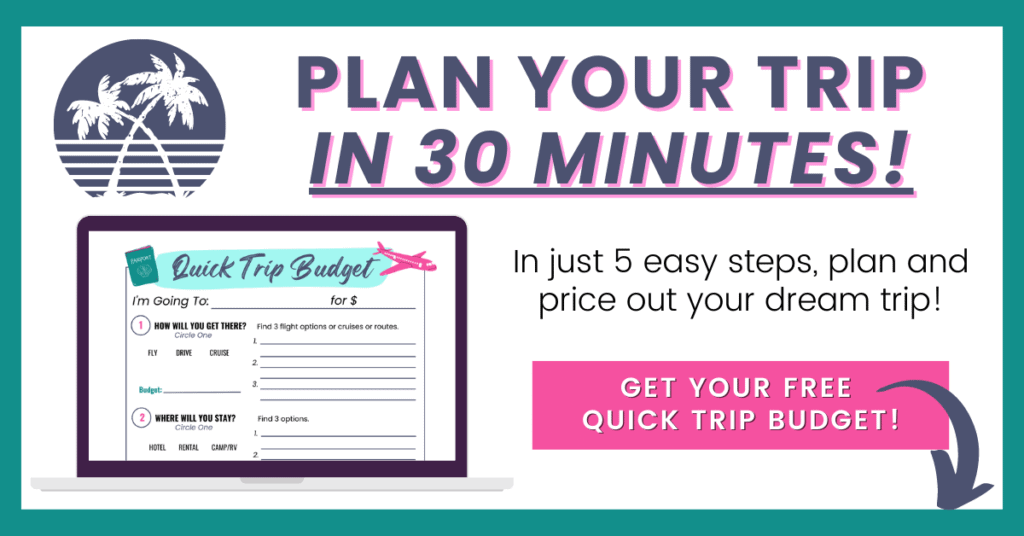 Is a Biltmore Annual Pass Worth It?
Yes, a Biltmore Annual Pass is worth it if you plan to visit the estate at least twice in a year.
Keep in mind that the cost comparisons above used a non-holiday weekend in May, one of the cheaper times of year to visit the Biltmore.
If you plan to visit in Fall or during the Christmas season, you'll save even more per trip.
Whether you live within easy driving distance of Asheville or you plan trips here from further away, the annual pass will pay for itself after two visits.
If you love exploring gardens in all seasons, special events in historic surroundings, and touring architectural masterpieces, then we highly recommend you get a Biltmore Annual Pass.
More Biltmore Travel Resources
Happy travels!
---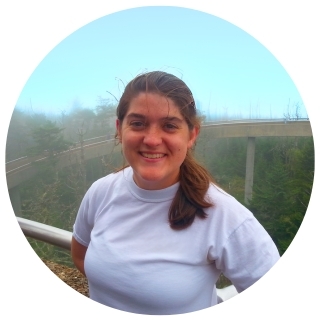 About the Author: Rachel Means
With six-figure student loan debt and only 10 PTO days per year, Rachel started traveling the world. A decade later, she's paid off her loans, changed careers, and been to 36 US states and 14 countries. She's an expert at planning and budgeting for travel and loves to help others do it, too! Read her full story here.
---
Share it!