Visiting the iconic Biltmore Estate is an absolute must If you're planning a trip to Asheville, NC. The House and Gardens will blow you away!
But daytime admission prices can be hard on your wallet if you're trying to visit on a budget.
Fortunately, there are plenty of places where you can find discount Biltmore tickets to save some cash on this otherwise pricey adventure.
We'll show you where to look for deals and tips on who to ask for a chance at a free ticket. Let's go!
---
This post may contain affiliate links. As an Amazon Associate and associate of other programs, I earn from qualifying purchases. This means if you click a link and make a purchase, I may earn a small commission at no extra cost to you.
---
Do Discount Biltmore Tickets Exist?
Yes, discounted Biltmore tickets do exist if you know who to ask or where to look.
The Biltmore Estate in Asheville is still privately owned by George Vanderbilt's descendants, currently his great-grandchildren.
The estate is 8,000 acres and includes the House, gardens, a winery, two hotels, a dozen restaurants, and a working farm.
It's quite the expensive upkeep bill, even for them.
Ticket sales make up much of their operating budget, and they don't often offer coupons.
When they do, it's never a jaw-dropping amount, but it's enough to make it worth your while.
If you're a regular joe and just trying to make visiting the Biltmore more affordable, here are a few options for where to find discount Biltmore tickets.
---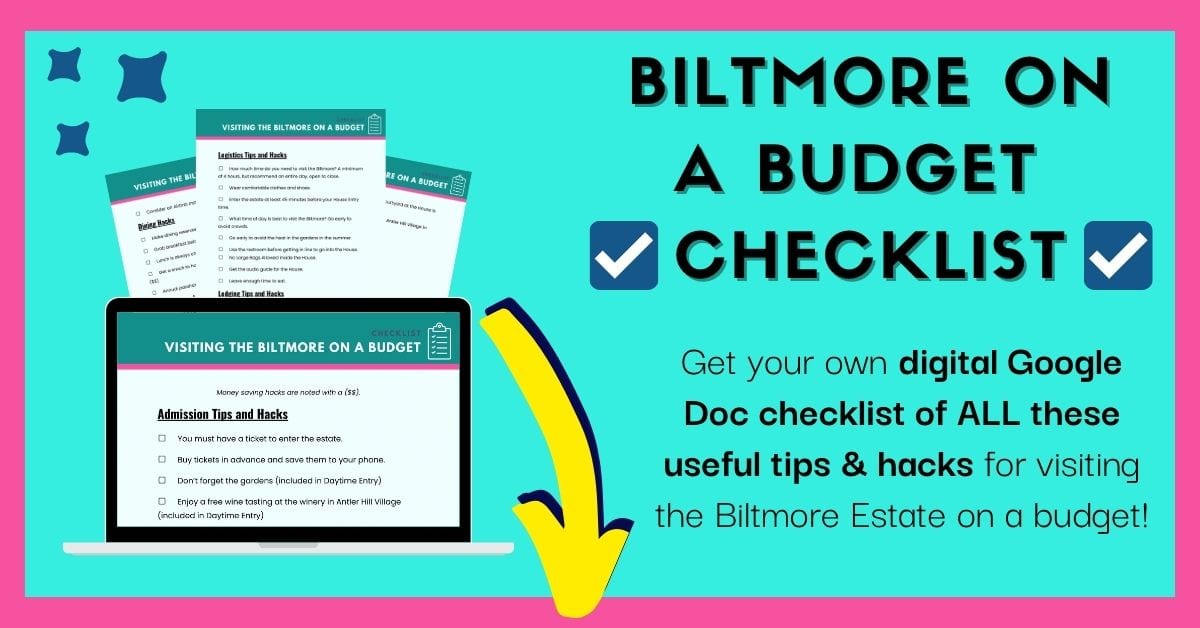 ---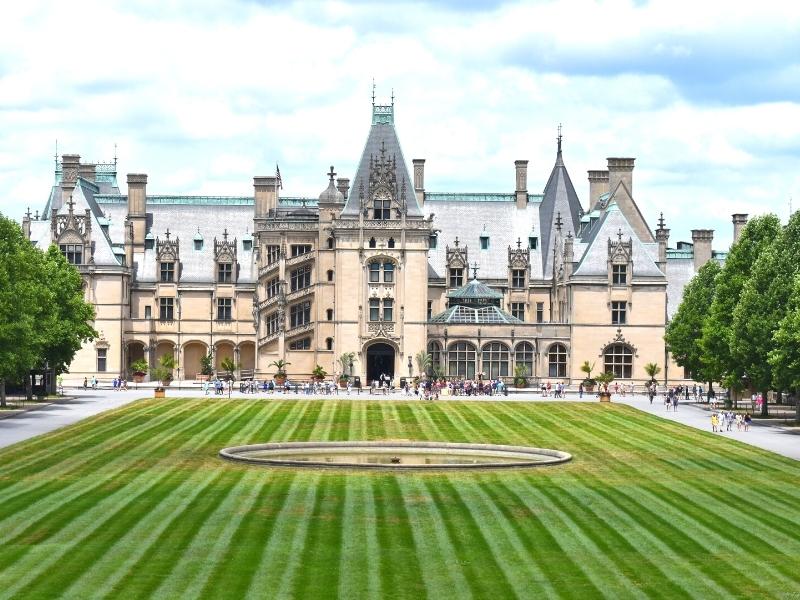 Where to Get Discounted Biltmore Tickets
>> Biltmore's Official Website
Biltmore itself has discounted tickets for certain groups, like seniors and active military.
You also get a small discount if you book online before your visit.
Book direct with Biltmore to get those discounts.
The estate also offers travel packages and special offers throughout the year, particularly if you stay on the estate at the Village Hotel or The Inn.
The packages are never cheap, exactly, but offer convenience. That could be worth it, under the right circumstances.
>> Biltmore Annual Passholders
The only way you can get onto the Biltmore Estate for free is if you know a Biltmore Annual Passholder, and you know when to ask them about their complimentary tickets.
Every year, an event called Passholder Appreciation happens in January through March.
This is when the estate throws a big savings event for its annual passholders, giving them even bigger than normal savings on stays at the estate, shopping, and dining.
Good to Know: If you visit the Biltmore Estate twice in a year, the annual pass pays for itself.
As part of Passholder Appreciation, every passholder gets two complimentary Biltmore tickets to bring guests onto the estate for free.
In May, passholders can bring a mother onto the estate for free in honor of Mother's Day.
Note that it doesn't have to be their mother. Any mom is welcome!
In June, the same thing applies for fathers for Father's Day.
>> Membership Discounts
None of the big wholesale stores, like Costco or Sam's Club, have discounted Biltmore tickets.
We get asked this a lot, but we've never seen it happen.
Double check if you have one of these memberships, though! You never know if they'll have a limited time offer.
Groups like AAA and AARP do offer discount Biltmore Estate tickets.
Even some surprising places, like Dollywood and Chimney Rock State Park, have discounted tickets to Biltmore if you buy their season/annual pass first.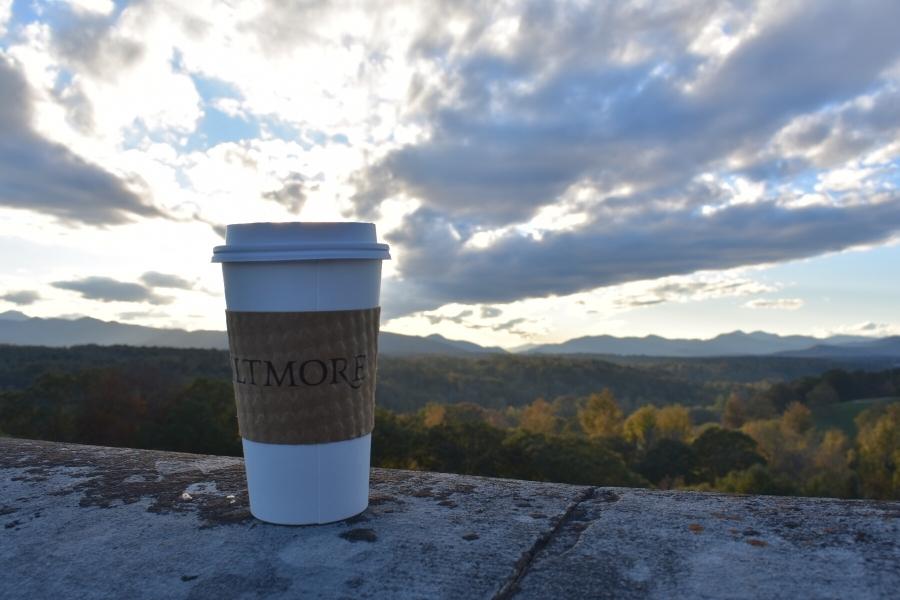 List of Places that Sell Discounted Biltmore Tickets
All of the following sell discount tickets to Biltmore, have a coupon code, or include it as a perk in their memberships.
Some are seasonal and not always available, but others are available year-round.
AAA
AARP
Dollywood Season Passholders
Groupon
Ingles grocery stores
Tennessee Aquarium Annual Passholders
**This list fluctuates often as partnerships change. If you're not finding the discount, choose a different option.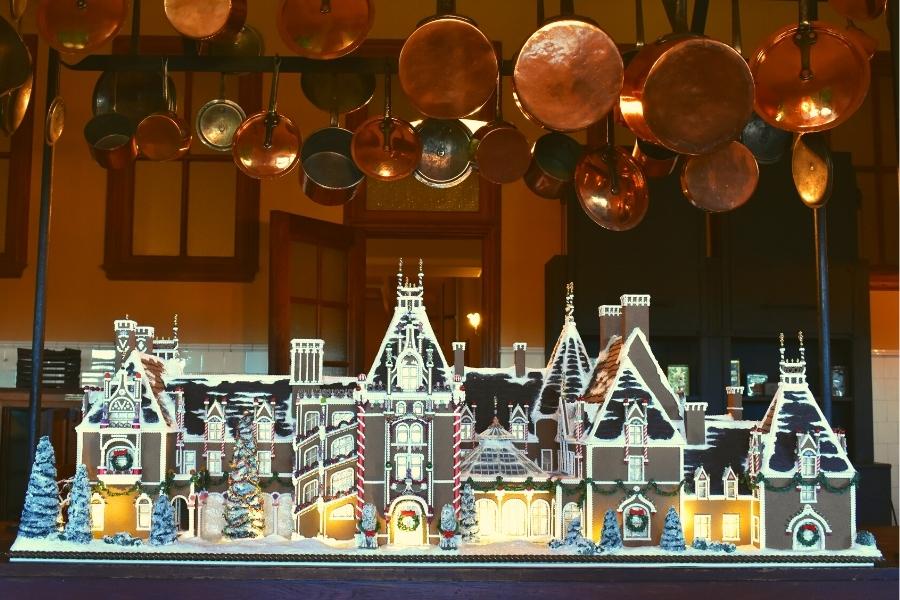 Tips for Maximizing Savings on Biltmore Tickets
We haven't included the discount amounts here because they frequently change.
However, here are some tips so you know if you're getting a good deal.
Weekdays are always cheaper than weekends.
$10 off is typical.
30% off is a really good deal!
Complimentary tickets don't exist, unless you know a Biltmore Annual Passholder.
>> Plan ahead: Buy tickets in advance to take advantage of early bird discounts.
>> Choose your season wisely: Christmas is the most expensive time of year to visit the Biltmore (and it applies from the first weekend of November to the first weekend in January).
Check the Biltmore website to see when ticket prices change for the season so you don't miss a cheaper ticket by one weekend.
>> Know the best time to visit for cost: In increasing order of cost, it's Winter, Summer, Spring, Fall, and Christmas.
>> Check social media pages: Follow Biltmore's social media accounts for flash sales or limited time offers.
>> Use credit card rewards: Some credit cards offer cash back rewards or points that can be redeemed towards travel expenses like attraction tickets.
---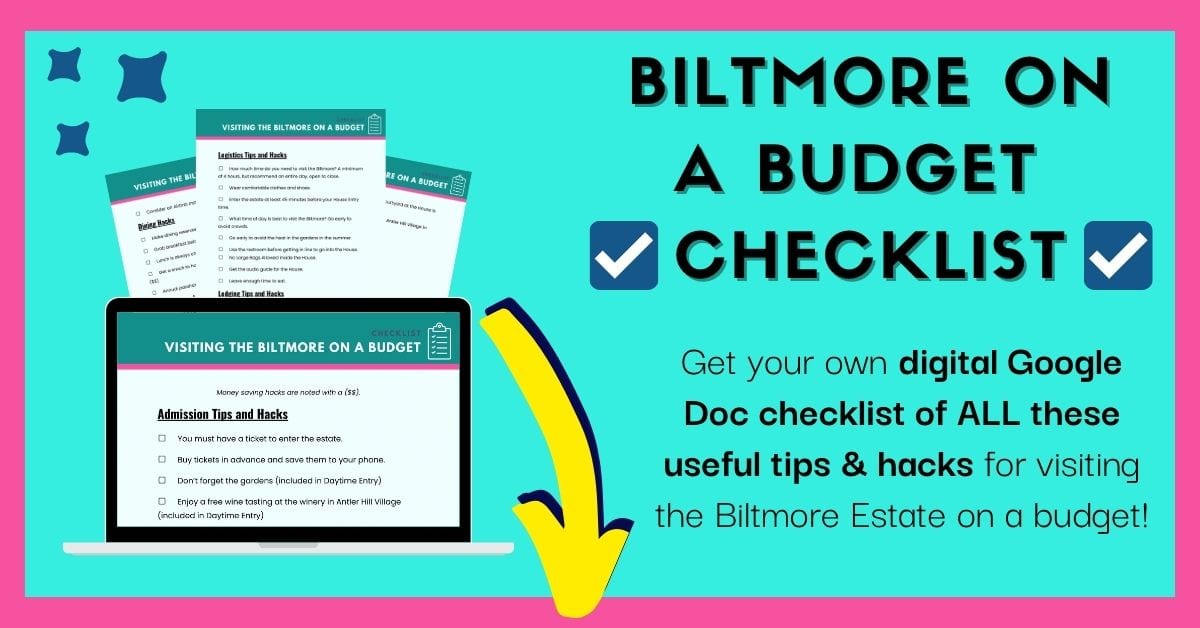 ---
Get Your Discount Biltmore Tickets Today and Enjoy Exploring the Estate!
We hope these insights were helpful and that you scored some discounted Biltmore tickets for your next adventure in Asheville!
Here are some more helpful resources for planning your Biltmore trip.
More Biltmore Travel Resources
More Western North Carolina Travel Ideas
Happy travels!
Share it!