Arizona is filled with ancient historical sites and geological wonders, many of them with the coveted title of "national park."
That makes Walnut Canyon National Monument a bit of a hidden gem that often gets overlooked.
Don't be that person! If you're wondering if Walnut Canyon is worth visiting, the answer is a resounding yes.
It's so close to Flagstaff and can be explored in as little as 2 hours. Let's discover why you should visit Walnut Canyon National Monument!
---
This post may contain affiliate links. As an Amazon Associate and associate of other programs, I earn from qualifying purchases. This means if you click a link and make a purchase, I may earn a small commission at no extra cost to you.
---
Is Walnut Canyon Worth Visiting?
Visiting Walnut Canyon National Monument is absolutely worth the stop! It's one of northern Arizona's underrated gems that highlights a unique piece of local history.
This interesting historical site has convenient access to Flagstaff and its amenities and is small enough to be thoroughly toured in just a couple of hours.
Ancient inhabitants have been in the area for thousands of years but what's protected today is the remains of a permanent civilization that lived on the sides of the canyon cliffs for about 150 years before leaving around 600 years ago.
The cliffside homes offered protection from the elements, wildlife, and aggressive neighbors while letting the people remain in one place and grow crops.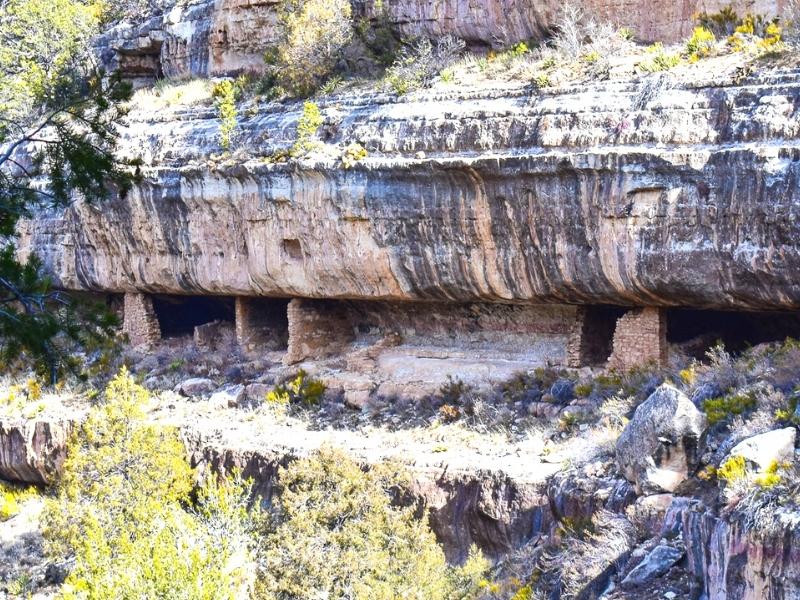 These are not more red adobe-style cliff dwellings. The ones here are unique to Walnut Canyon, made of local rock and materials.
Walnut Canyon's cliff dwellings remained mostly intact until the late 1800s.
Then the railroad came to town, bringing with it the first "treasure hunter" tourists. Centuries-old homes, artifacts, and graves were all destroyed by souvenir-seekers.
The locals raised the alarm about the destruction, and Walnut Canyon was federally protected in 1915 as a national monument by President Woodrow Wilson.
In the 1930s, the Civilian Conservation Corps (CCC) got to work to make the site more visitor friendly: reconstructing and stabilizing dwellings, building paths and buildings, and offering tours.
Today, you can tour the cliff dwellings yourself thanks to the preservation efforts of the past!
Where is Walnut Canyon National Monument?
Walnut Canyon National Monument is just 10 miles or 15 minutes from downtown Flagstaff, AZ.
It's as convenient as it can get to add Walnut Canyon to your Southwest USA road trip itinerary as you're probably passing it anyway on the way to other sights.
The couple hours' stop is worth it for some interesting, up-close views of cliff dwellings!
---
---
What to Do at Walnut Canyon: A Simple Itinerary
Walnut Canyon is a large protected area, but the portion open for exploration is relatively small.
It's easy to explore Walnut Canyon in a few hours, and then move on to another nearby attraction. This isn't just another canyon to see in Arizona; it's a unique sight you won't find anywhere else!
Here's how we spent a morning at Walnut Canyon. Grab your water, and let's explore!
1. Stop in the Visitor Center
The visitor center is always one of our first stops at any national park, monument, or historic site.
They provide a good historical and environmental overview of the place you're visiting, and the park rangers always have something valuable to add to your trip.
The Walnut Canyon Visitor Center is perched on the edge of the cliff and has some spectacular views of the canyon.
It's also where the park's museum resides with plenty of information and exhibits on how Walnut Canyon was formed, how the Sinagua (SIN-aah-gwah) people lived in this seemingly precarious environment, and how the site has been threatened and then preserved since 1915.
The Visitor Center also has the restrooms, the national park stamp (for those keeping track in their passports), and a gift shop.
2. Watch the Walnut Canyon Educational Film
Get out of the cold or heat, depending on the season, and off your feet for a minute. Catch the educational film in the visitor center.
The film runs on a loop all day and lasts about 20 minutes, covering the history and culture of the Sinagua people that lived in Walnut Canyon over 600 years ago.
Pro Tip: Leave the film for later, after you've finished the Island Trail. The film is great way to recover after hiking, which is likely to be more difficult than usual for those not used to Flagstaff's high elevation.
3. Hike into Walnut Canyon on the Island Trail
1 mile roundtrip / Moderate Difficulty (due to stairs)
Walnut Canyon's most popular hiking trail, the Island Trail gets you up close and personal with 25 Sinagua cliff dwellings.
See how the homes were constructed into the cliffs and the clever construction and preservation techniques used to keep the homes protected from the elements.
The path is paved the whole way and isn't scary-close to the cliff edge, either. It leaves a buffer of trees and fauna between you and the edge in most places.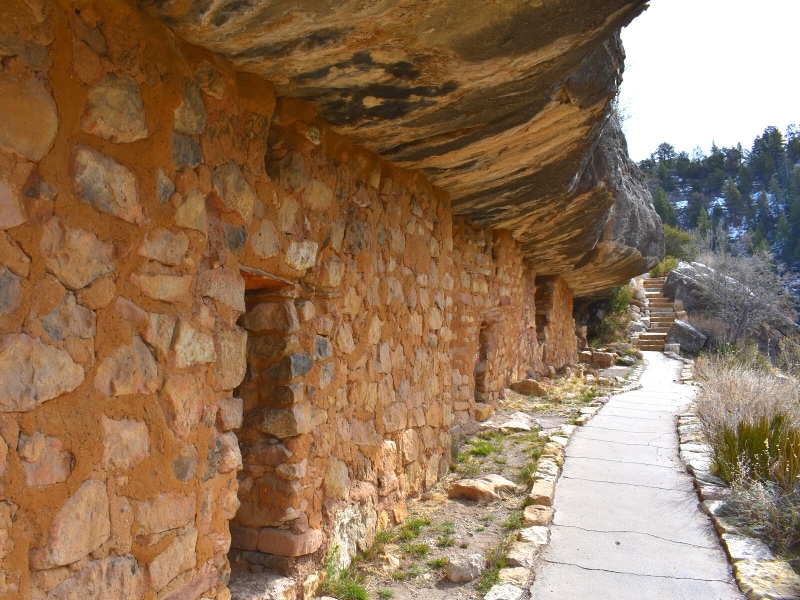 As you circle the center "island" you'll pass dwellings in various states of repair, learn about the plants that thrive in this environment, and spot dozens more dwellings on the canyon walls opposite of you.
The path is only a mile roundtrip from the visitor center, but it takes most visitors around an hour to see everything, take lots of pictures, and make the climb back out of the canyon.
We will caution you: the entrance/exit to this amazing trail is a big staircase.
Just how many steps are we talking? It's 278 stairs to enter/exit the Island Trail. (We could feel you cringe from over here.)
Honestly, though, it's not too bad. There are benches to stop and rest in multiple places as you go, as well as several informational plaques which make for convenient excuses to stop and read.
Pro Tip: Save the informational plaques on the stairs for the exit. Going downhill on the way in is usually easier and you're not tired yet. A very helpful park ranger gave us this tip, and he was right! The exhibits are spaced out and really help break up the long slog back up the cliffside at the end of the hike.
4. Walk the Rim Trail for Aerial Views
0.75 mile roundtrip / Easy Difficulty
The Rim Trail is Walnut Canyon's accessible and flat hiking trail, a welcome alternative for those with mobility limitations to the Island Trail's stairs.
Stroll past a reconstructed pithouse and pueblo on your way to the first canyon overlook. The views from the rim are stunning, no matter what time of year you visit!
Even if you've already done the Island Trail, we still recommend taking the time to do the Rim Trail. It's a different perspective and has some great photo ops out over the top of the canyon.
The full out-and-back trail is less than a mile long and takes most visitors about half an hour to complete, assuming you stop at the overlooks to take in the views.
Walnut Canyon Practical Info: Know Before You Go
Check the park's website for current conditions, prices, and hours.
Entry Fee: $25 per car or free with an America the Beautiful Annual Park Pass
Open all year but Christmas Day & New Year's Day. However, the Island Trail can temporarily close in winter due to ice.
Hours: 9AM-4:30PM MST, last start for the Island Trail is 3:30PM, last start for Rim Trail is 4PM.
Arizona doesn't follow Daylight Savings Time. Ask the desk at the visitor center if you're unsure of the time.
Bring water for everyone in your group. Everyone needs their own bottle; don't try to share a single water bottle amongst a family of four. Summers in Arizona are notoriously hot, and you shouldn't go out without water and sun protection.
Beware of the elevation! Flagstaff is at almost 7000ft above sea level. You may struggle to catch your breath while hiking if you're not acclimated to the elevation.
>> How Long Does It Take to Go Through Walnut Canyon?
We recommend reserving a minimum of 2-4 hours to visit Walnut Canyon National Monument. The Island Trail is the only part of the park to actually go down into Walnut Canyon, and it takes most visitors at least an hour to finish this hike.
>> Are Pets Allowed at Walnut Canyon?
Leashed pets are allowed on the Rim Trail and in the parking lot only. No pets allowed in the visitor center or on the Island Trail.
>> Can You Camp at Walnut Canyon?
No, there aren't any campgrounds at Walnut Canyon. The closest National Forest Service campgrounds are 30 minutes away, don't take reservations, and are closed in the winter.
However, there are several private campgrounds near Flagstaff that are open year-round.
---
---
Enjoy Visiting Walnut Canyon National Monument; It's Worth It!
Take a few hours out of your day and come explore Walnut Canyon National Monument. You won't regret it!
It's easy to add Walnut Canyon to a Southwest road trip from Las Vegas (which is what we did) or you can easily accommodate this stop on an epic Grand Canyon road trip.
Walnut Canyon is also part of the Flagstaff Area National Monuments, which also includes Sunset Crater Volcano and Wupatki National Monuments.
If you're traveling between Flagstaff and Page, AZ at any point, you will pass both of these monuments on your way. Sunset Crater Volcano is 30 minutes north of Flagstaff, and Wupatki is an hour north of Flagstaff.
Here are some more Southwest USA attractions to help you plan!
More Arizona Ideas
More Southwest USA Ideas
Happy travels!
---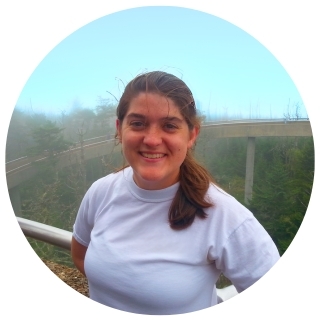 About the Author: Rachel Means
With six-figure student loan debt and only 10 PTO days per year, Rachel started traveling the world. A decade later, she's paid off her loans, changed careers, and been to 36 US states and 14 countries. She's an expert at planning and budgeting for travel and loves to help others do it, too! Read her full story here.
---
Share it!